I have always been a big fan of cookies n' cream (especially Quest Bars flavor!). Back in the day – that would be my first pick of an ice cream flavor (or DQ Blizzard) and I would easily polish off the entire thing (our secret, ok?). A lot has changed since those days and what I can tell you is that I absolutely don't love all the added fat, calories, and sugar that comes along with a typical yummy cookies n' cream treat.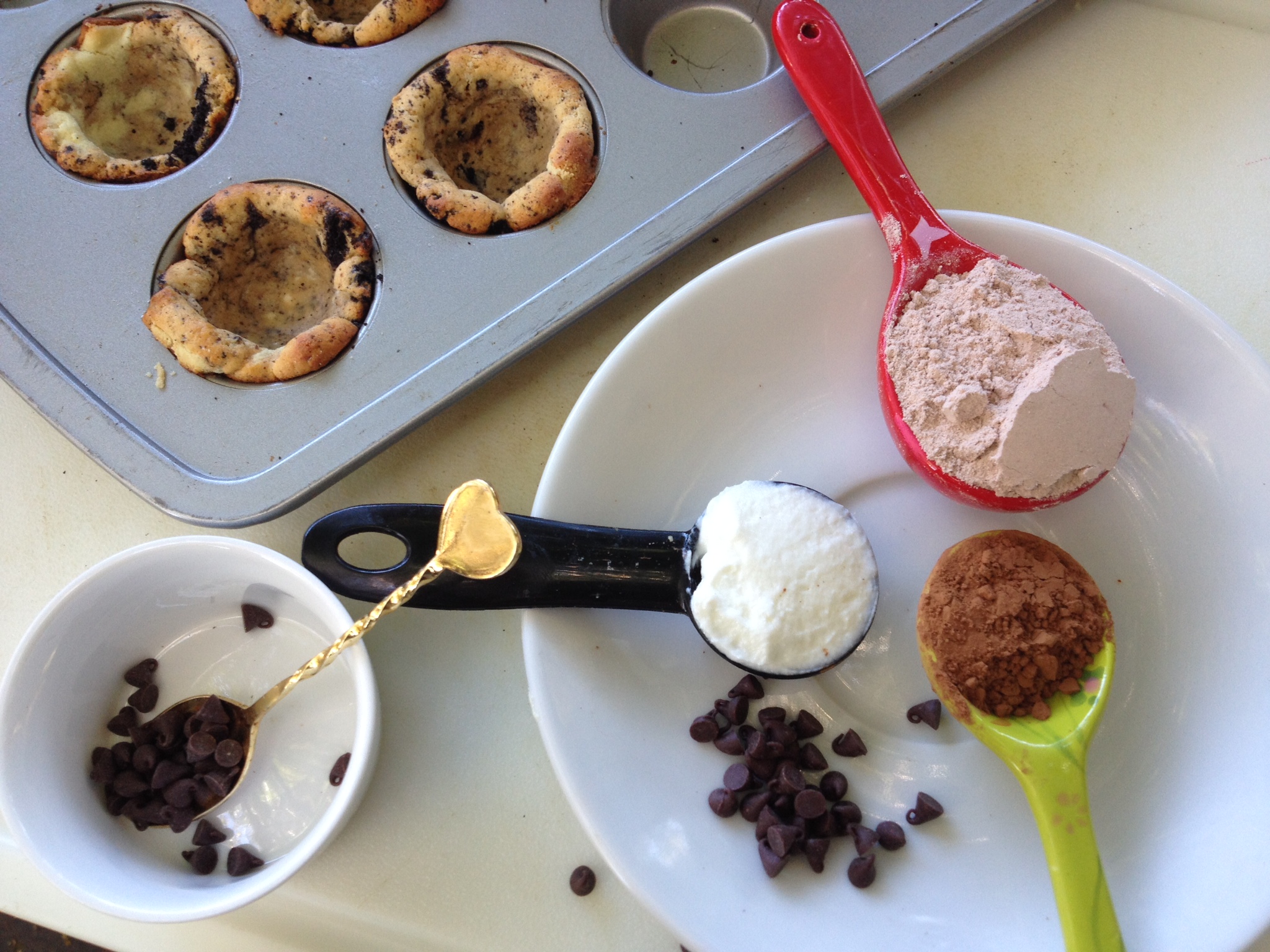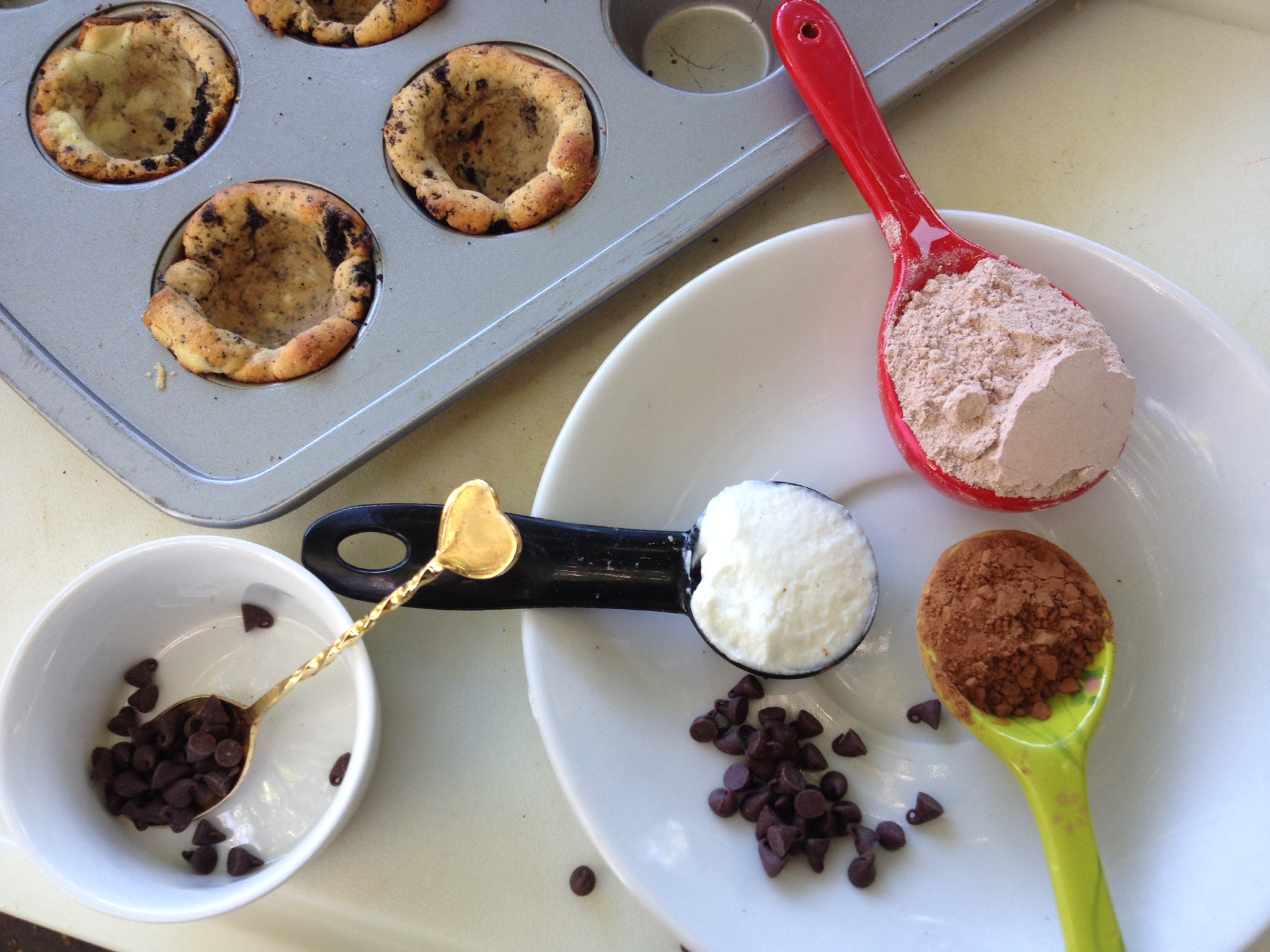 So I decided to do something about. You will love this easy, protein-packed, low-sugar, delicious, and fun treat.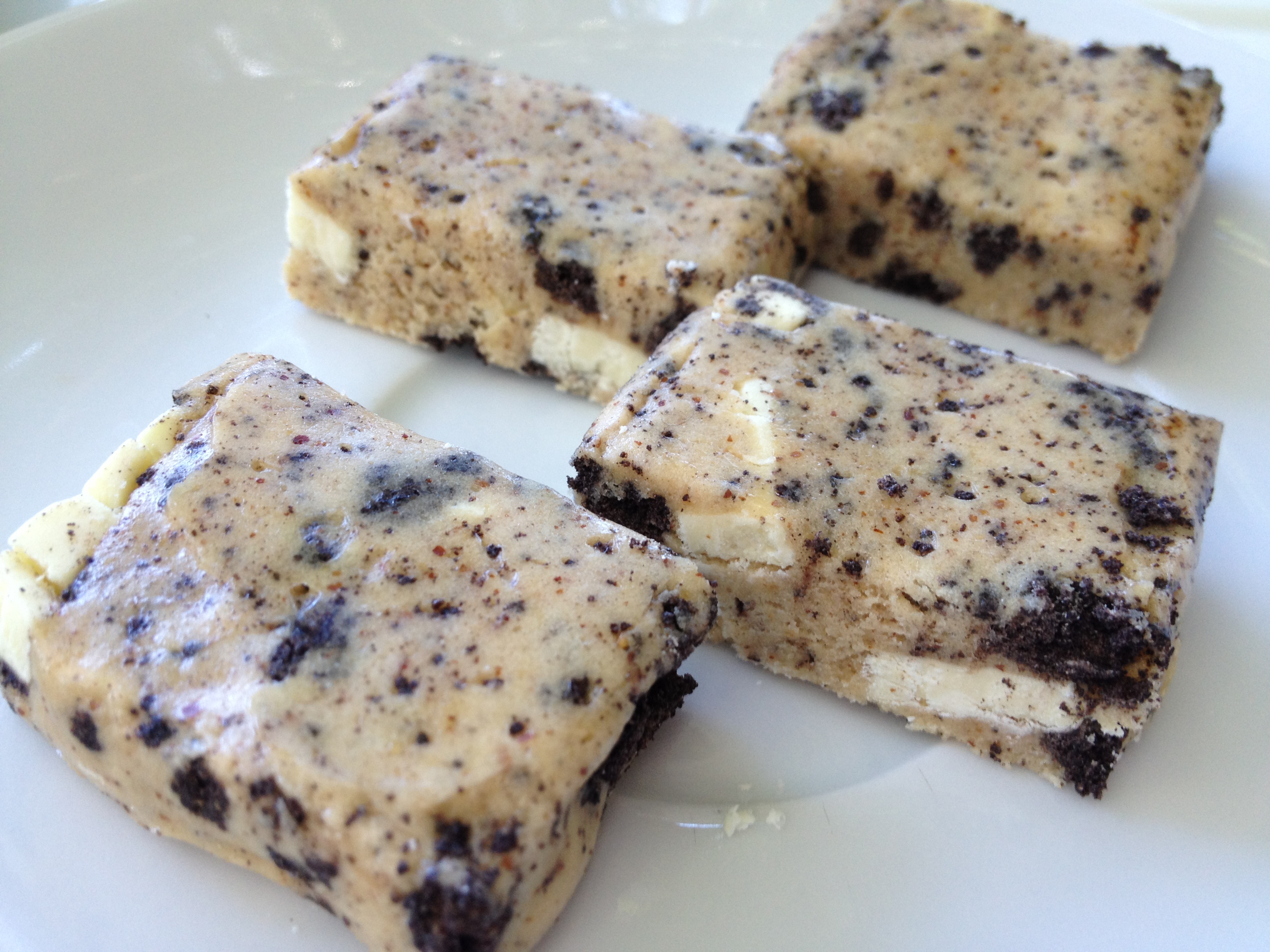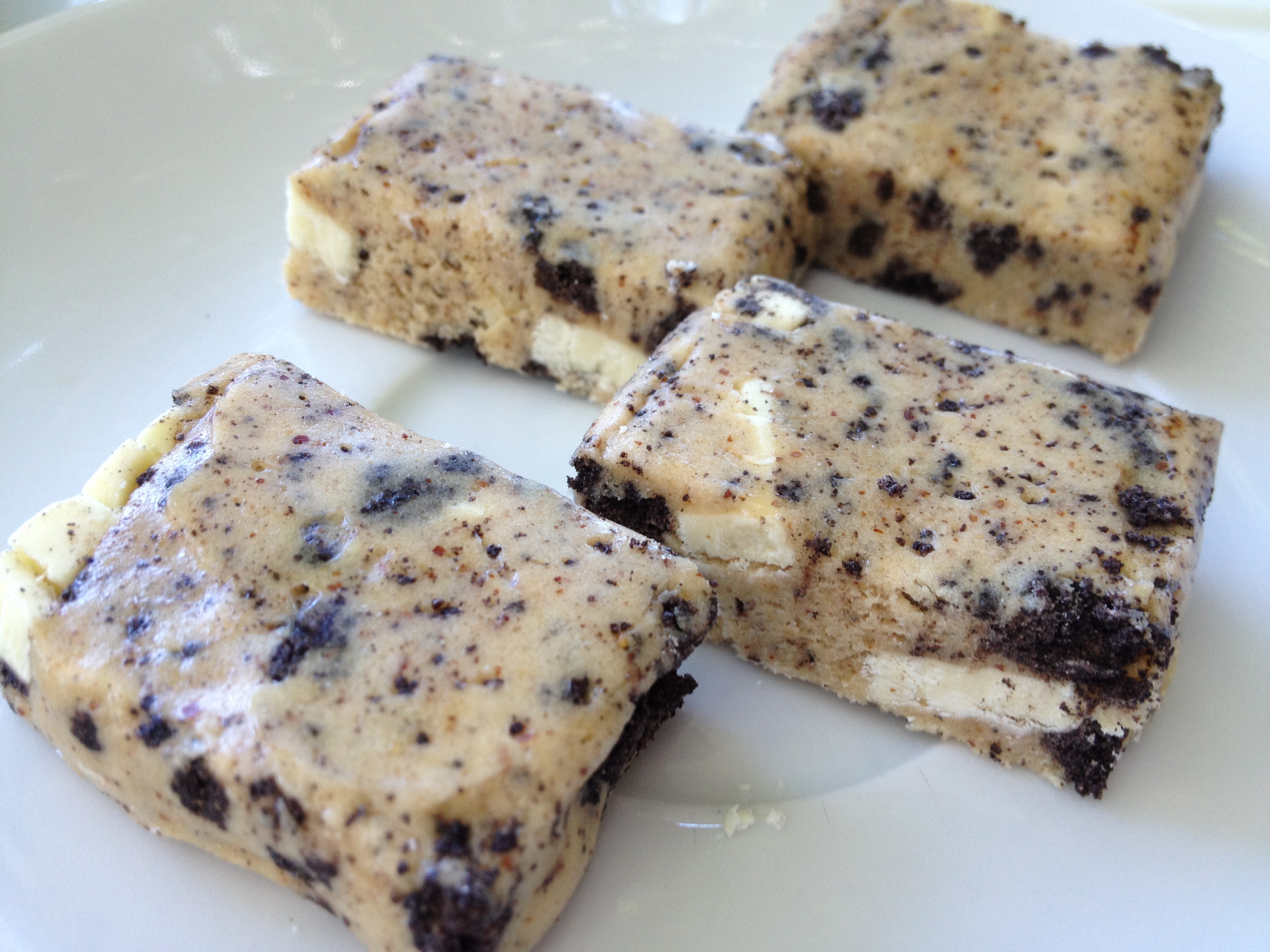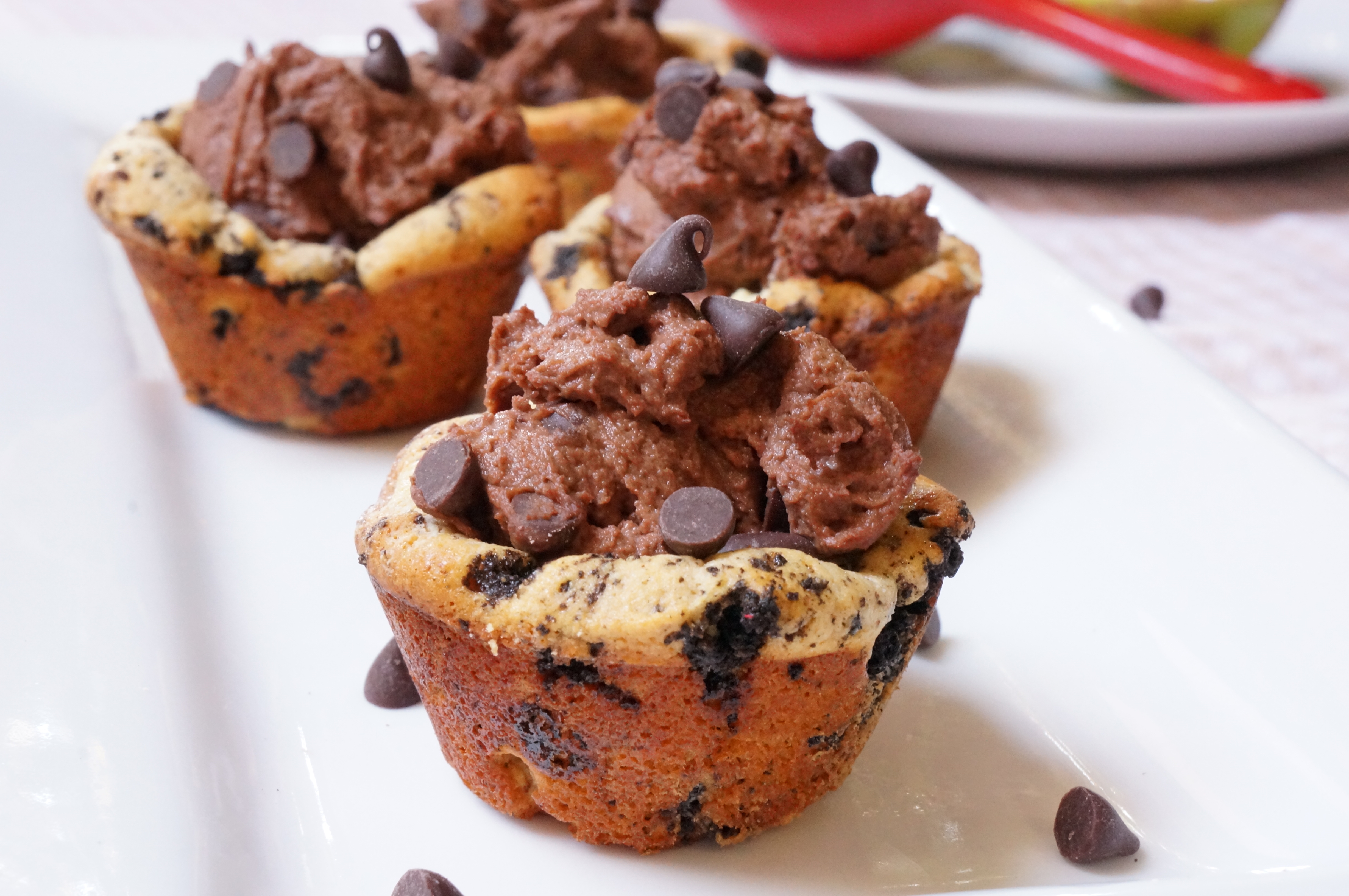 Decadent flavor, Protein-Packed, Takes 5 mins. Great texture with a very yummy filling. You are left with a healthy Cookies N' Cream Tartlet. Don't forget the whipped cream.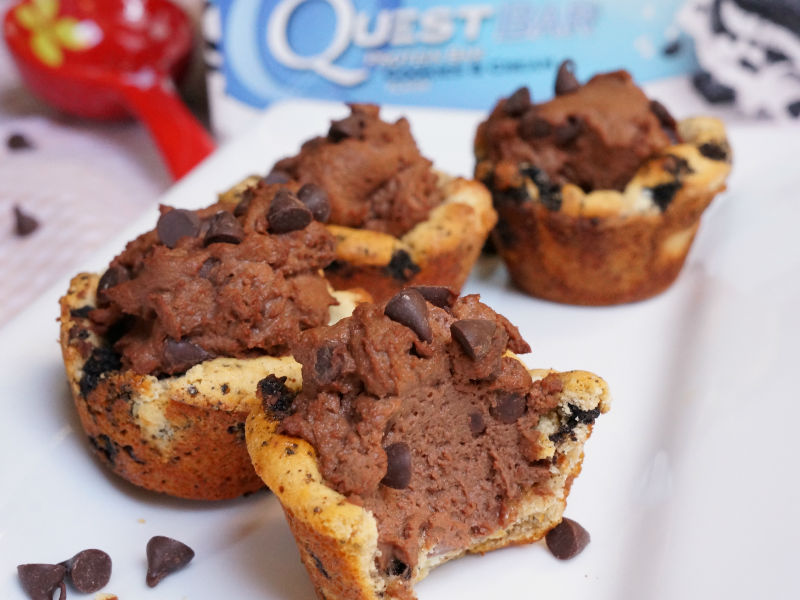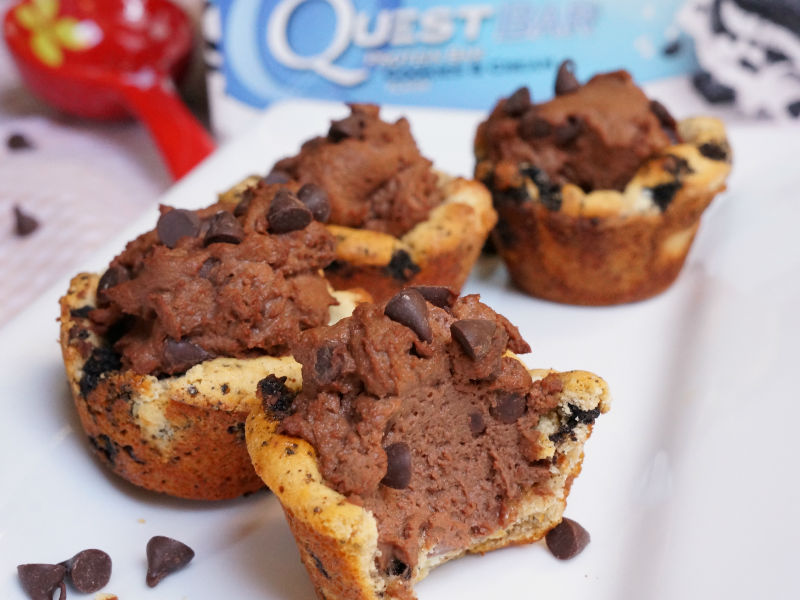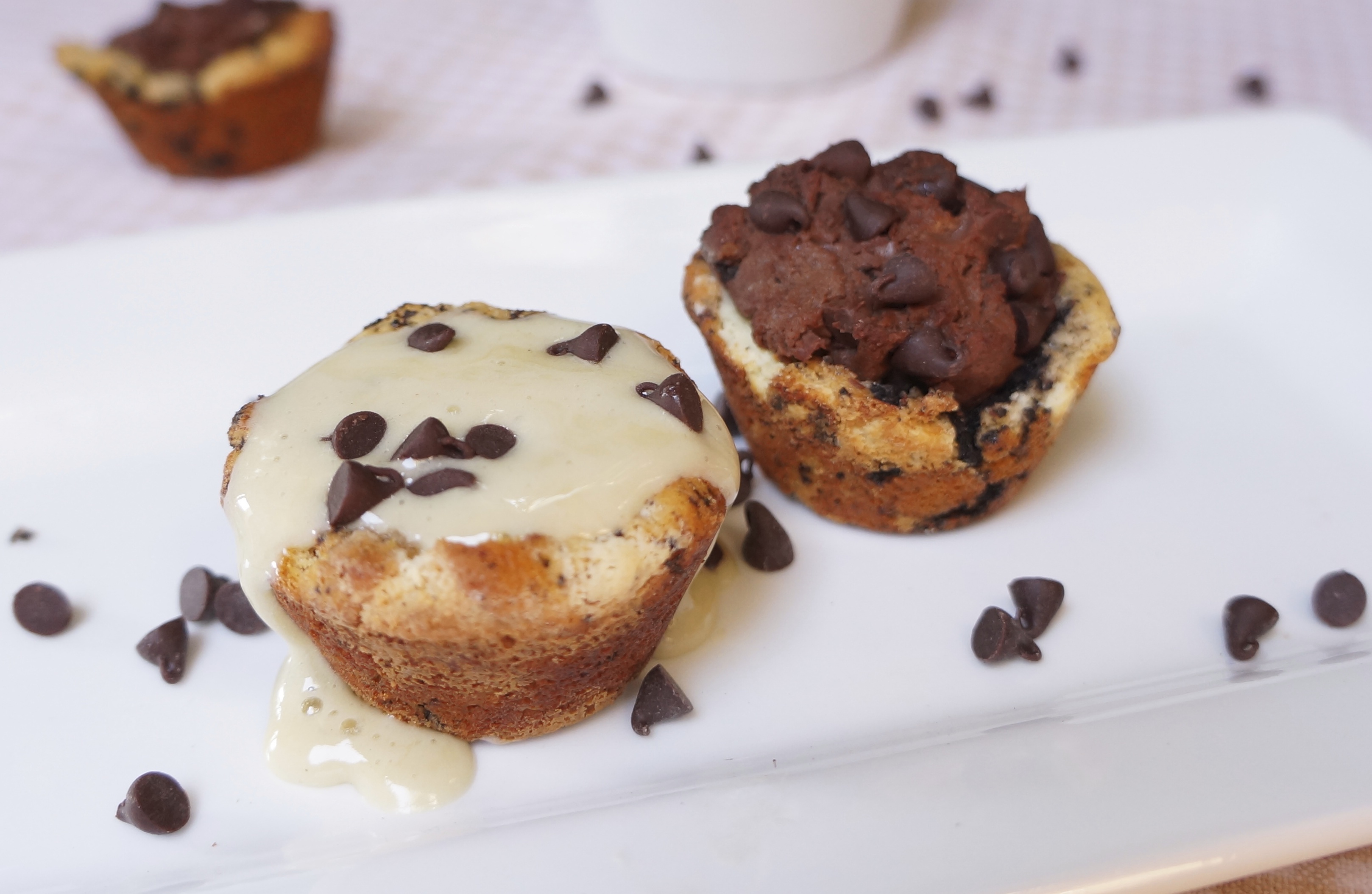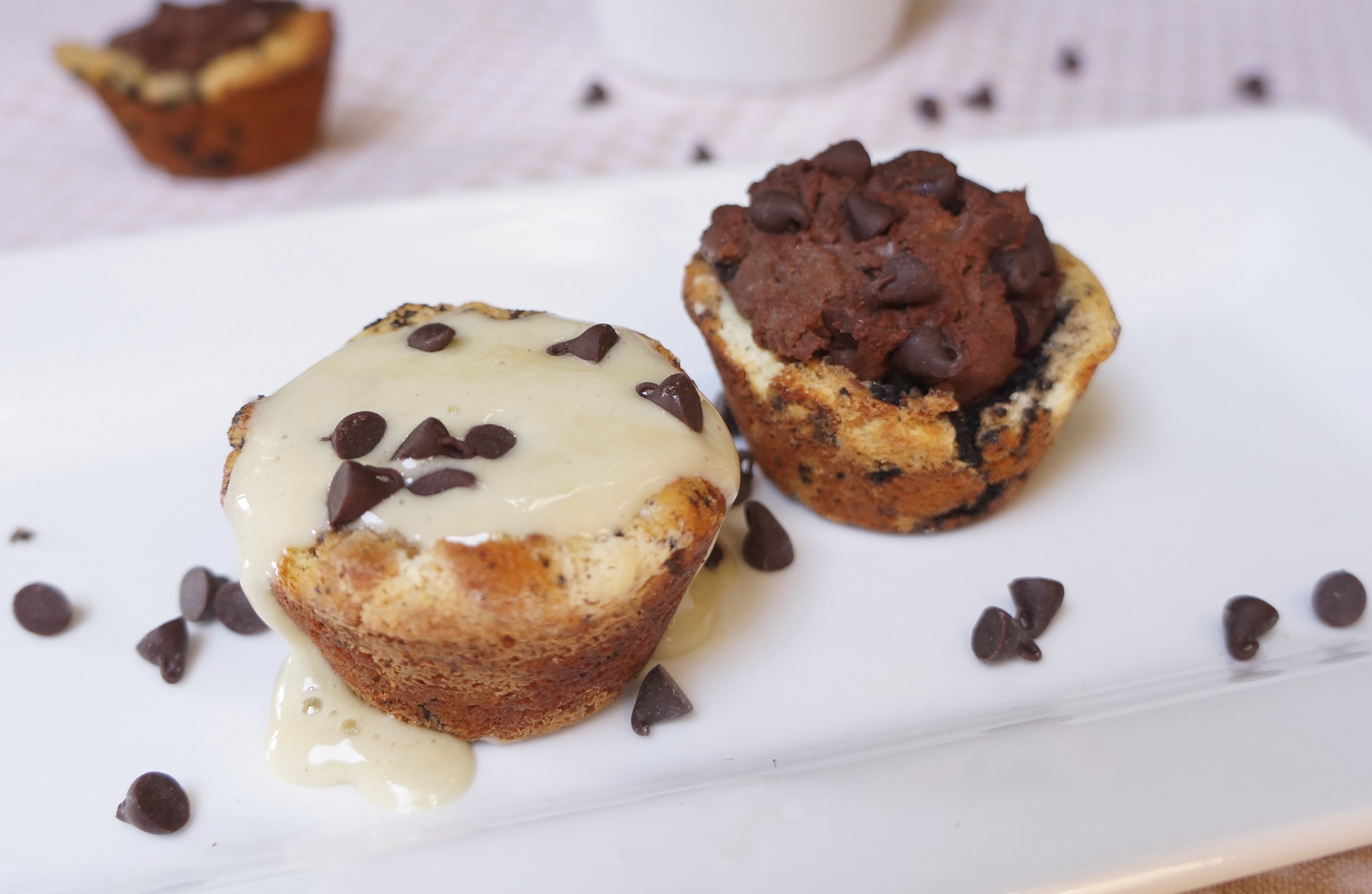 Best part is you can make either a
chocolate

protein filling or a

vanilla

or…

BOTH! 

Could not be any easier.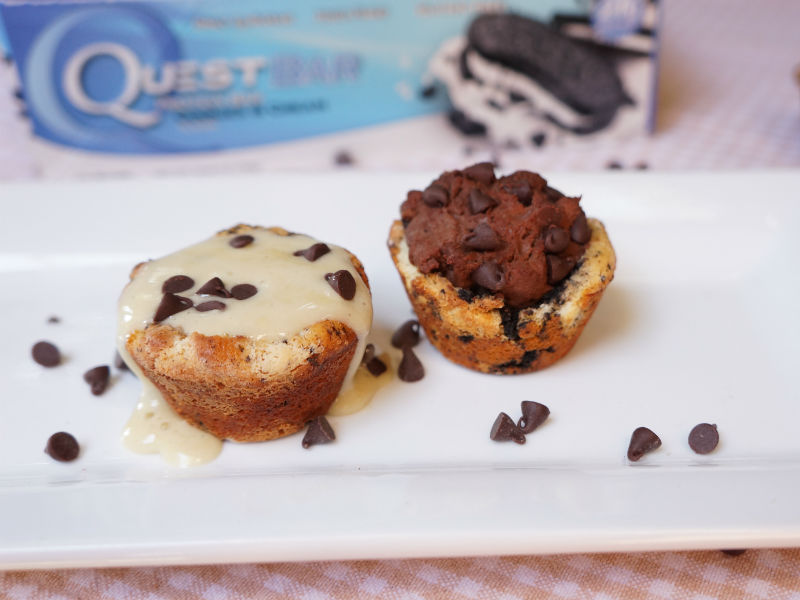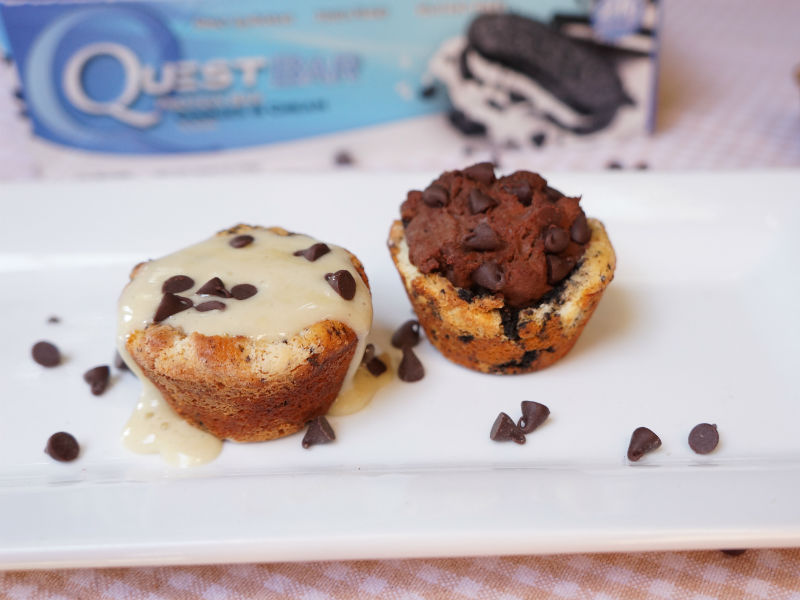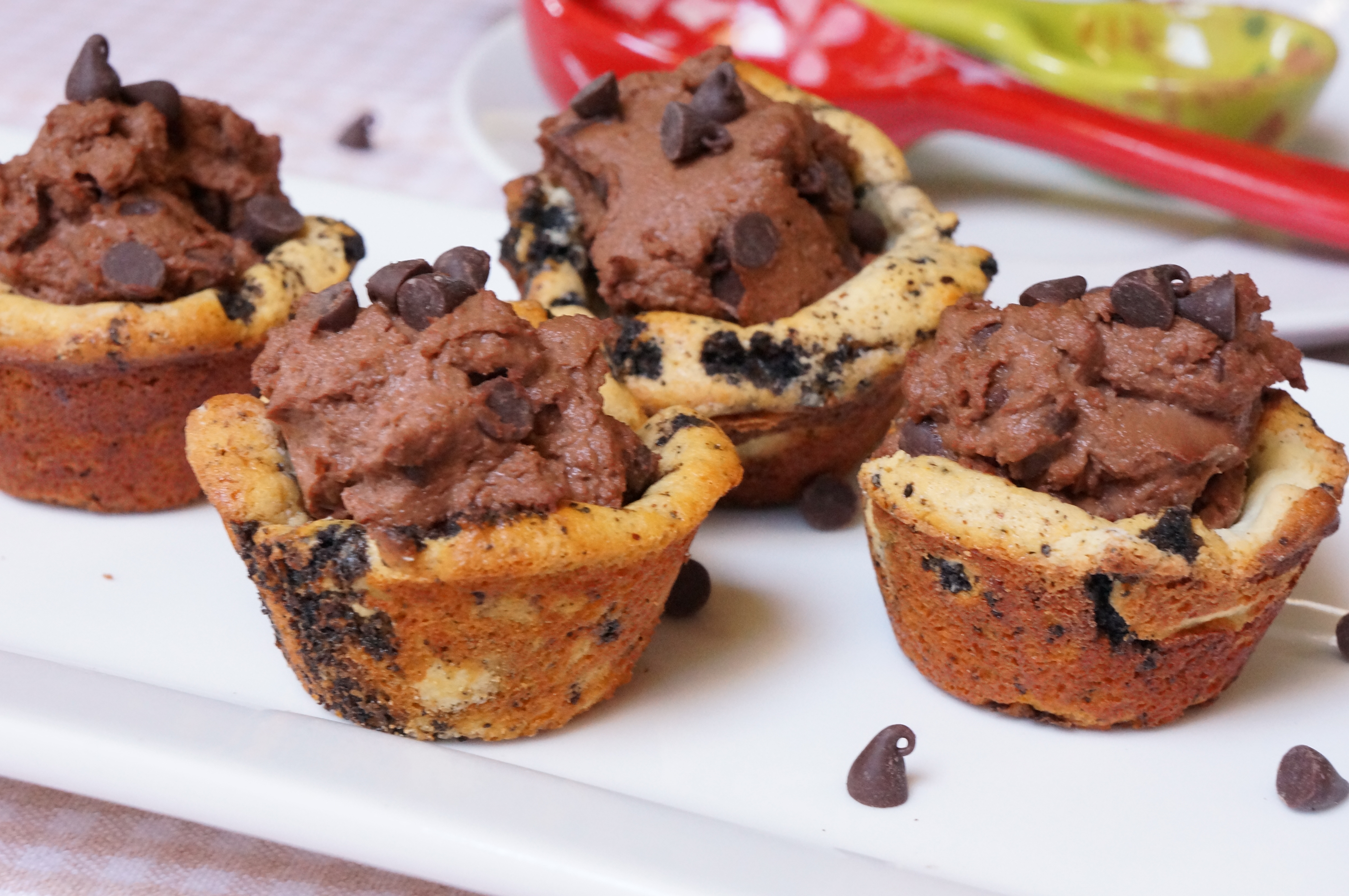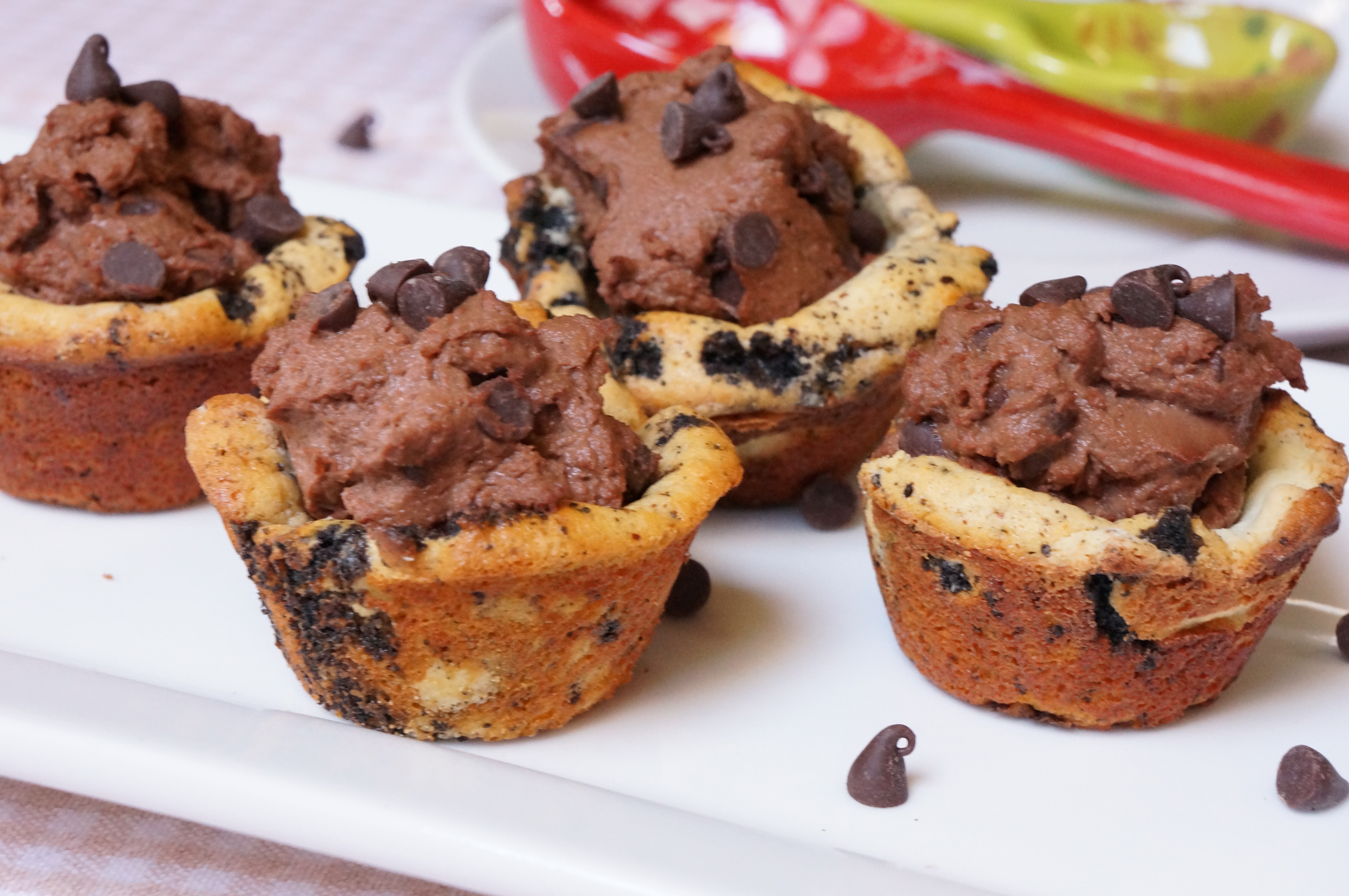 I absolutely love these and I hope you do too. They are especially great when you are having serious cravings but do not want to throw all your hard work down the drain. They taste ah-ma-zing but most importantly – don't make you feel awful after enjoying 1 or 2. Enjoy! Don't forget that whipped topping.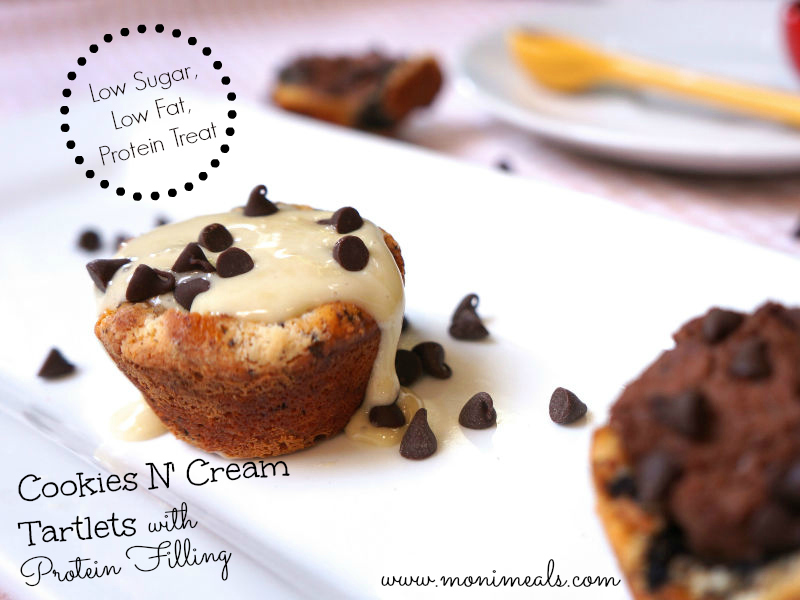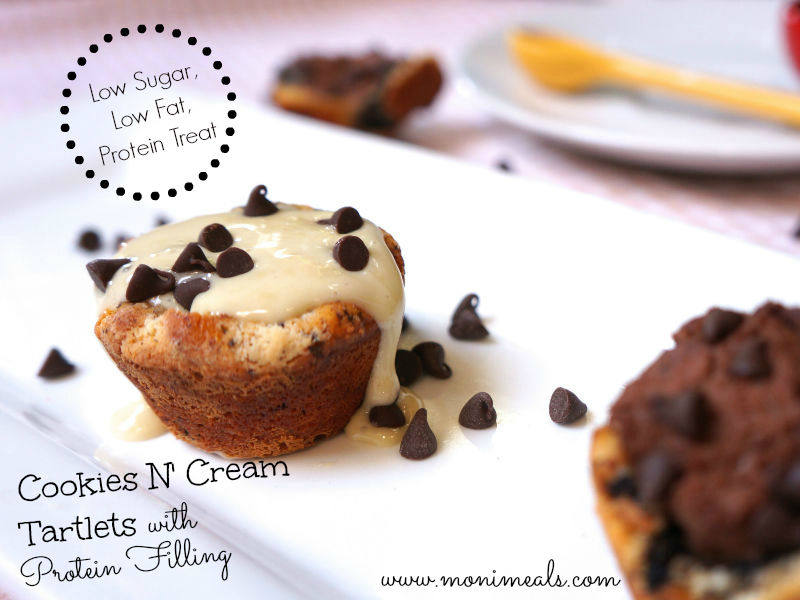 Try my other Healthy Moni Treat Recipes.
Love this recipe? Then also check out Moni Chocolate Protein Cookie Dough Bites with Banana and Peanut Butter and Protein Cookie Sandwiches with Peanut Butter Vanilla Filling    < — (both featuring Quest Bars).
Connect with Moni on Face Book, Twitter, Pinterest, and Instagram @monimealfitness  (-to get a look of my everyday eats!). Grab a recipe or two at www.monimeals.com before you head over for a quick workout at www.monicanelsonfitness.com.
EAT WELL. STAY FIT. FEEL GREAT.
Moni xx