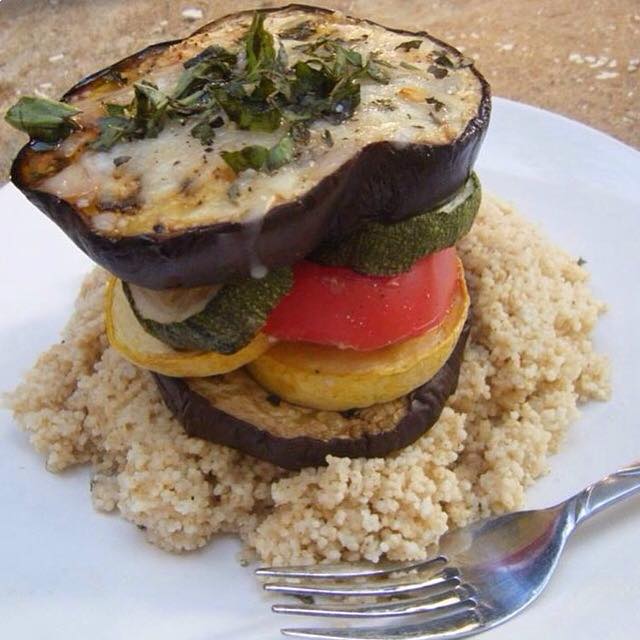 Summer!  I buy all of the ingredients for this dish at the Farmer's Market in Santa Monica (so spoiled, I know), but you can find these veggies everywhere because they are all in-season right now.  All these veggies work so well together and there is just something about grilling…such a great way to bring out the flavors.  For those who don't love their veggies, this is a great way for you to give them a fresh try!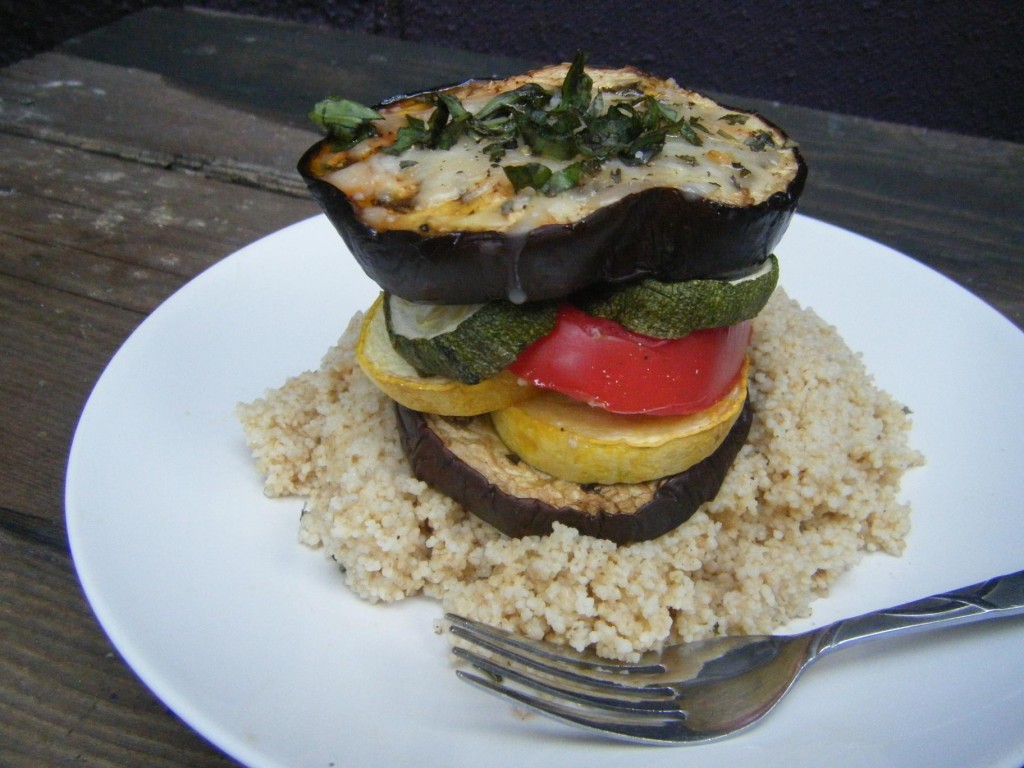 I love couscous for this as it is so light but you could use brown rice or I use quinoa too.  Make this low-carb by serving over some greens.  I love using the couscous or quinoa though.  Enjoy!~
You will also like my Eggplant Sandwiches and my Eggplant Pitas with Garlic Greek Yogurt. Plus here are all my SUMMER RECIPES!