If you know me personally, than it is absolutely no surprise to you- of how much I love the Fall. It is hands down my favorite "cooking and baking" season and what arrives in season this time of year, just can't be beat.
I also love the change you feel in the air, it's a chance to re-invent, and this can only make you take a look at yourself.  What you would like to change? What would like to incorporate more in your life? Or maybe, what would like to remove from your life that is not serving you?, etc.  See…FALL, I love you.  But anyways, back to the Moni's Meals!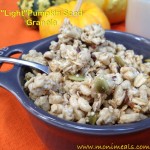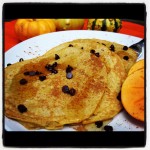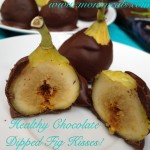 You will see I love Pumpkin.  (I am totally that person in the checkout line with cans of pumpkin when it hits the shelves!) I also LOVE all Winter Squash; think acorn, butternut, spaghetti, and KABOCHA) along with persimmons and apples which are ALL in season right now.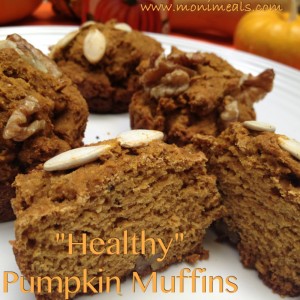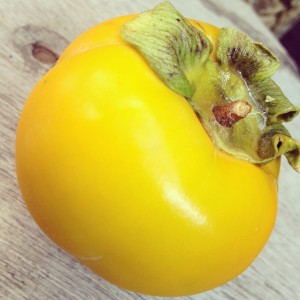 Here are just some of my favorite Fall recipes that I have created over the years of having this blog (around 50 recipes just for Fall!):
Also you can't for get a "Moni Halloween Treat!" Check out my Happy Halloween Protein Shake.
ALL MY OTHER FALL MONI MEALS are HERE: FALL MADDNESS (over 50 recipes)
Here is a list of what is in season right now (just maybe you will come up with your very own amazing dish!) :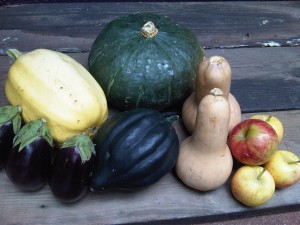 Apples, pears, brussels sprouts, winter squash, pumpkin, persimmons, garlic, carrots, kale, chard, broccoli, cauliflower just to name a few!
Enjoy the change of seasons and take that word "change" as a good thing. If we are not changing, then we are not growing.  Keep that in mind. 😉
EAT WELL. STAY FIT. FEEL GREAT!
xx
Moni