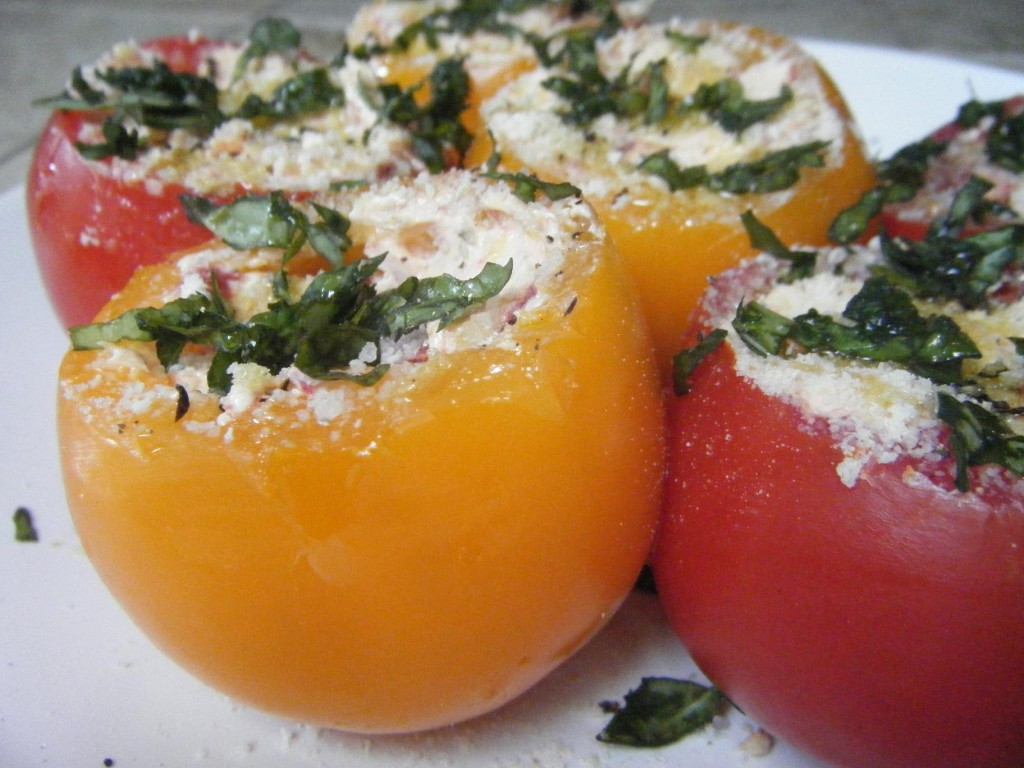 I just got back from the Farmers' Market and I am here to report… TOMATOES ARE TAKING OVER!
Well, after all, it is the peak season for them. They're everywhere this time of year and all the greats too; heirloom, cherry, roma, grape, etc. Also all colors; yellow, orange, red, and the ones that are all the colors mixed together, which are my personal favorites. I always use heirloom when possible.
So I bought a variety and I decided to get creative.  Next I checked what ingredients I had and this is the dish I came up with.
They are just sooooo delicious. If you love Goat cheese, you will absolutely want to make this. I love how simple this is and the presentation is fantastic. When entertaining, you can definitely feel confident making this recipe for guests. This makes for a great side dish or appetizer too. You could even use smaller tomatoes to make them bite-size.
NOTE: This is best served immediately. Not great for reheating.