You all know I love holidays. I think it just gives me a perfect excuse to drop what I am doing and get in my creative zone and… bake. I love creating yummy treats that are not loaded with sugar and unnecessary fat and calories. I made this recipe to have a healthier treat for the 4th of July but you can make it anytime of year as well!
So I wanted to share this awesome recipe that I created using Quest Bars. You just need to buy one of your favorite flavors and follow my instructions below. Then  you are good – to go and with a healthier treat to enjoy as well. Plus, I mean how cute are these little guys?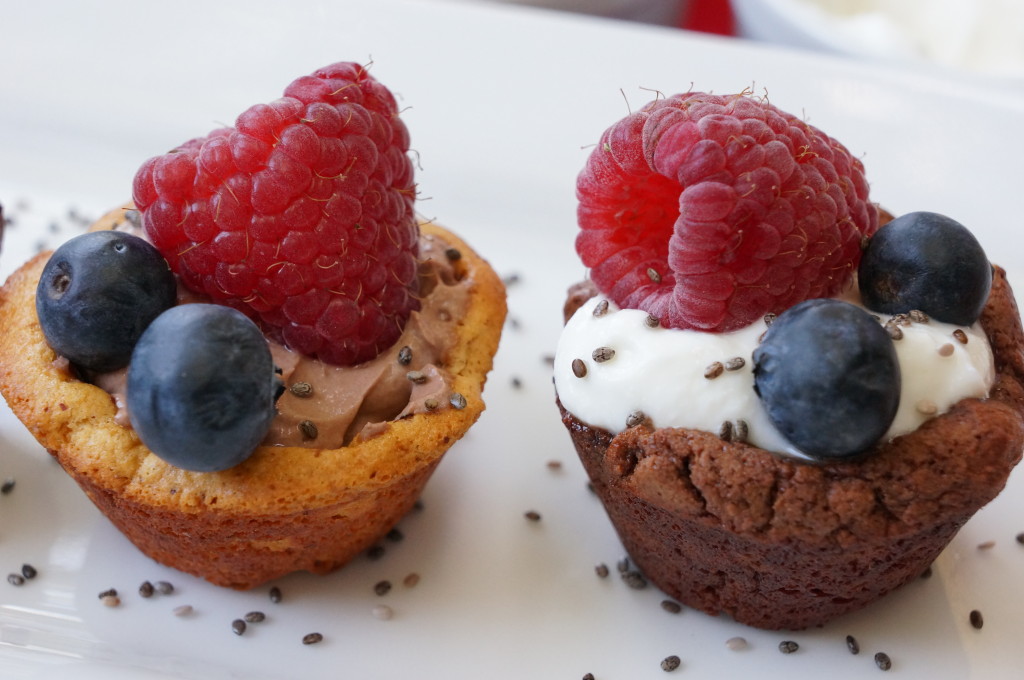 This treat is great because it is festive, healthy, protein-packed, and incredibly indulgent. Indulgent without added fat, sugar, and calories that is. 
You can make ahead and top with your absolute favorite goodies. I went with blueberries and raspberries and any fruit will work. Do not forget the nice sprinkle of chia seeds for that 4th of July "sparkle!" (That is optional).
If you are like me you take advantage of a fun day like the 4th and you pack it all in. This means we will be on our beach cruisers, headed to the beach, then joining friends for a BBQ, and then wrapping up the night with the fireworks in the evening. So I want to stay fueled but not with "fried foods" and "sugar laden" cakes and pies. Do you agree? Again enter this treat now.
Can make with or without chia seeds. Add in any fruit you want like. Other options can be strawberries, pomegranate  seeds, or banana slices.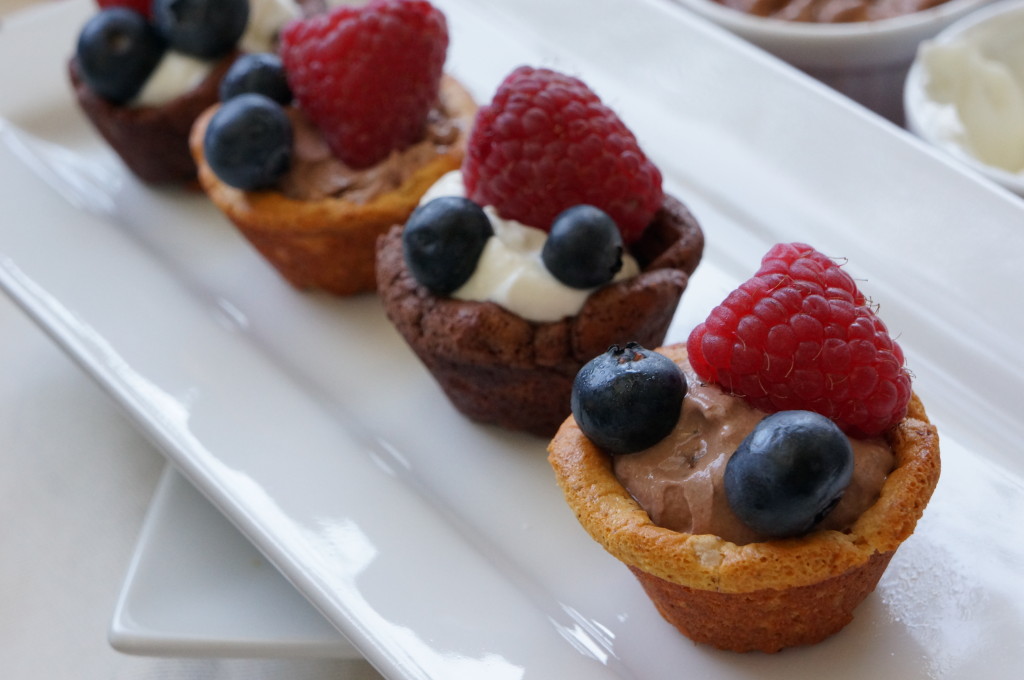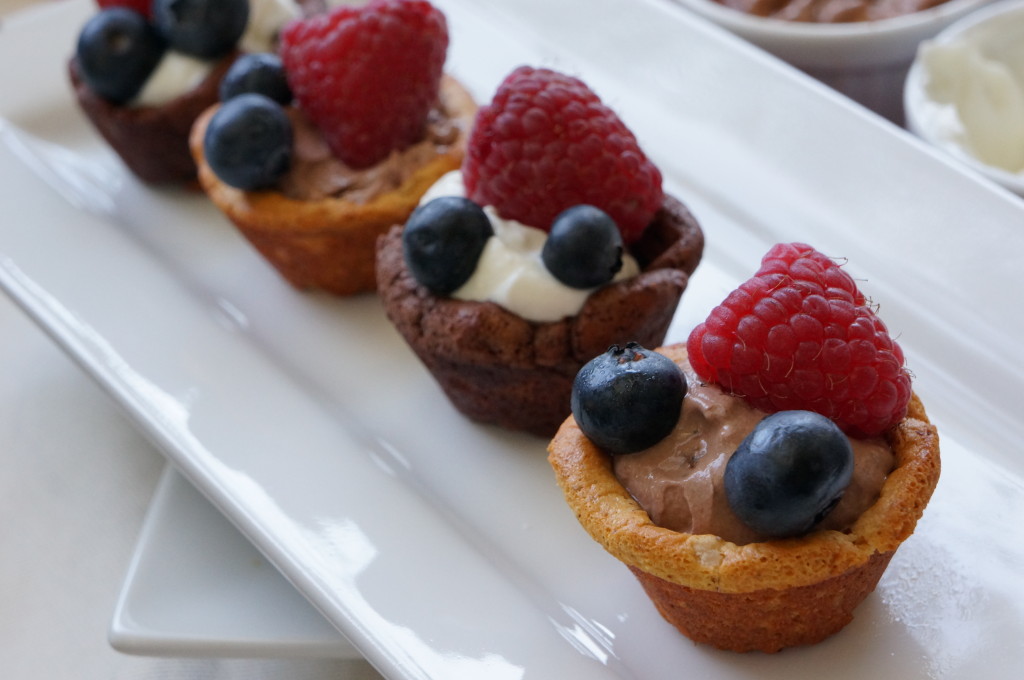 A perfect anytime treat but especially when fresh fruit is in-season!
Even better if they have chilled out in the fridge to really mold together. YUM!
For one fruit cup: Calories:62 Carbs: 5.9 g Fat 4 g Sugar: 0.7 g Fiber 3.9 g and Protein: 6.4 g
Try all my other Quest recipes including Cookies N' Cream Tartlets with Protein Filling, Protein Cookie Dough Bites with Banana and Peanut Butter, and Protein Cookie Sandwiches with Peanut Butter Vanilla Filling. Enjoy!
Follow Moni to connect on Face Book, Twitter, Pinterest, and Instagram (-to get a look of my everyday eats!)
EAT WELL. STAY FIT. FEEL GREAT.
xx Moni