Simply Natural. Purely Decadent. 
There's something about the combination of bananas and chocolate that just makes life better. Who is with me?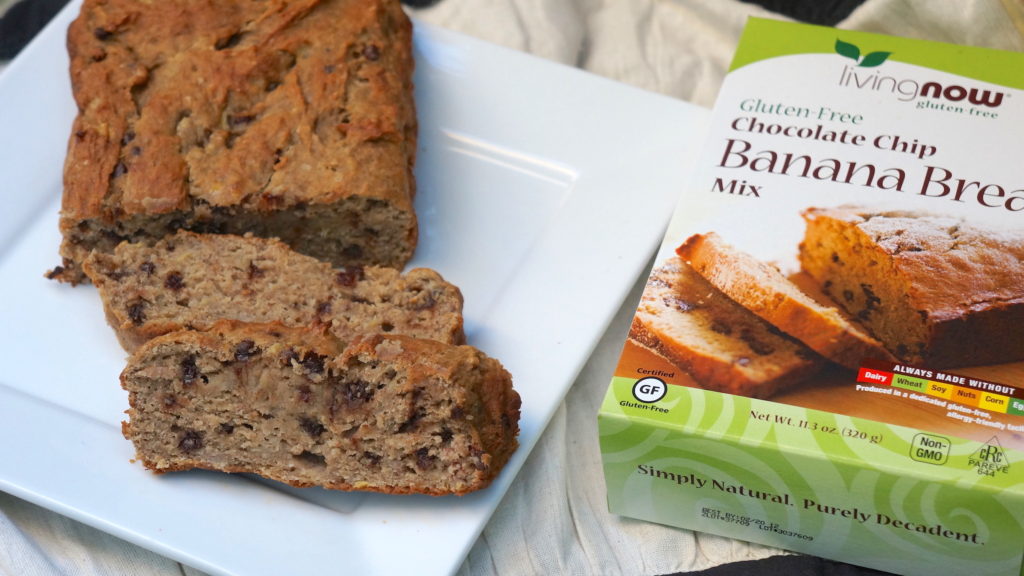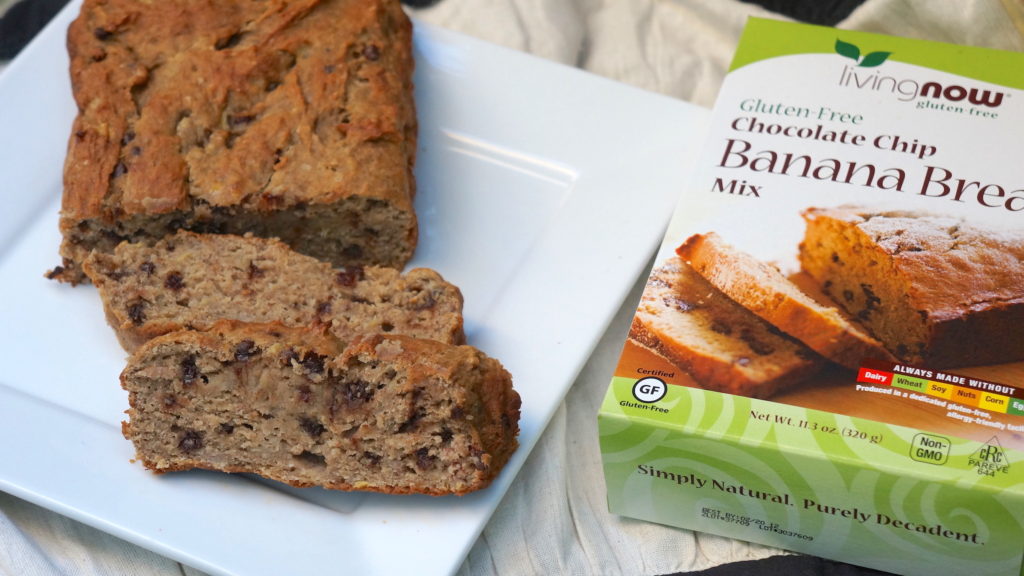 Oh. My. Goodness. That is all I can say to you at this moment. This is the BEST banana bread (that also happens to be gluten-free!) I have been enjoying and I only wish I have found it sooner! I am a huge banana bread lover (I mean, who isn't) but I am NOT always thrilled about all the unhealthy ingredients that often comes along with many kinds out there.
If you follow me on Instagram, than you know I can't stop talking about this new find from NOW Foods! @monimealfitness.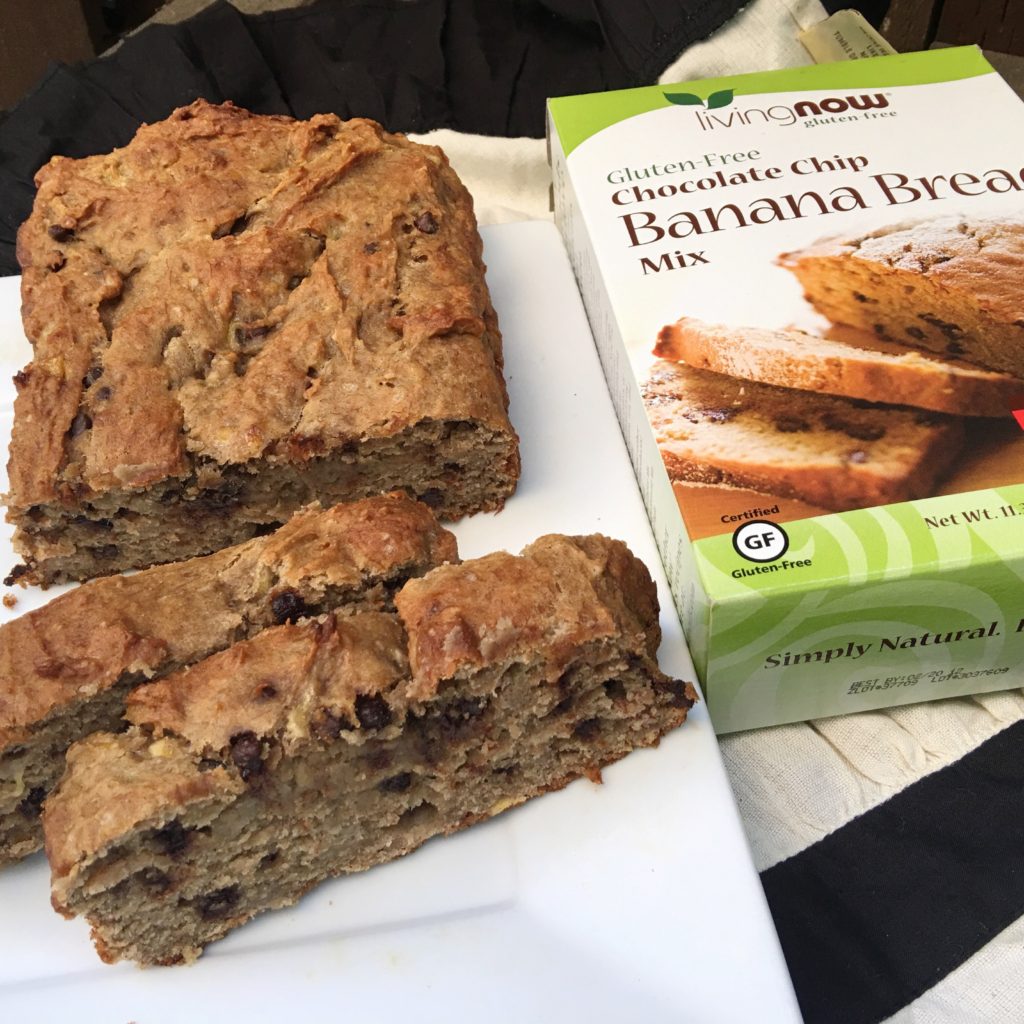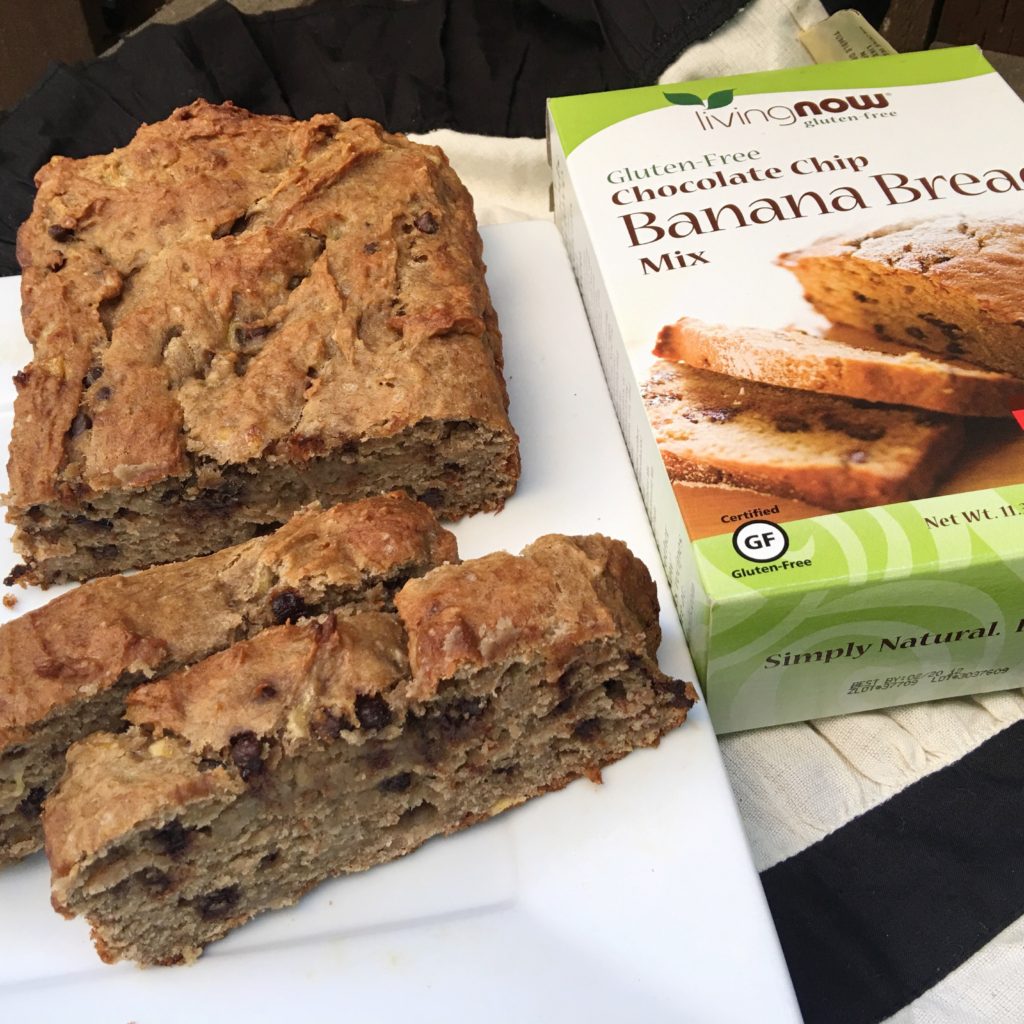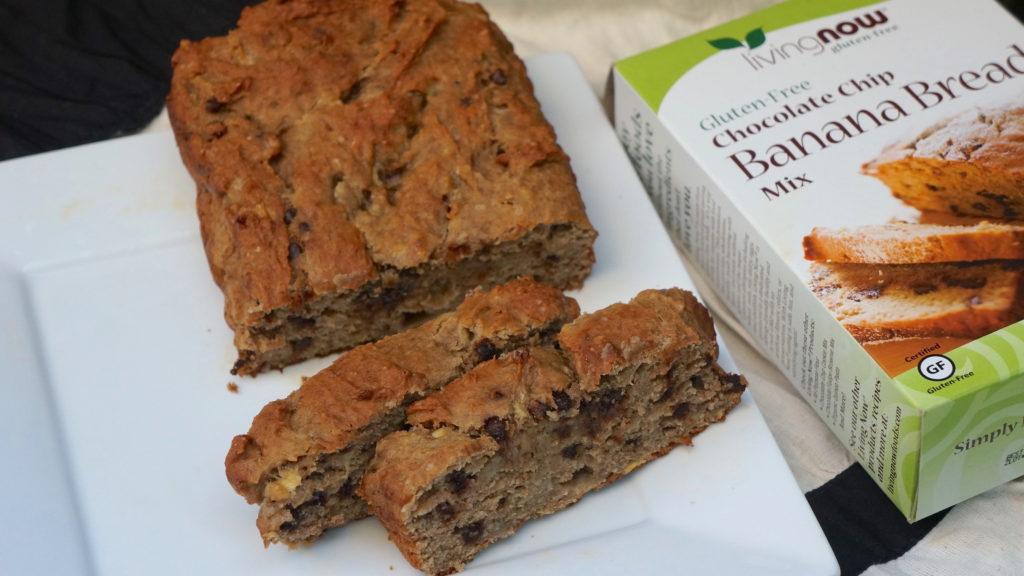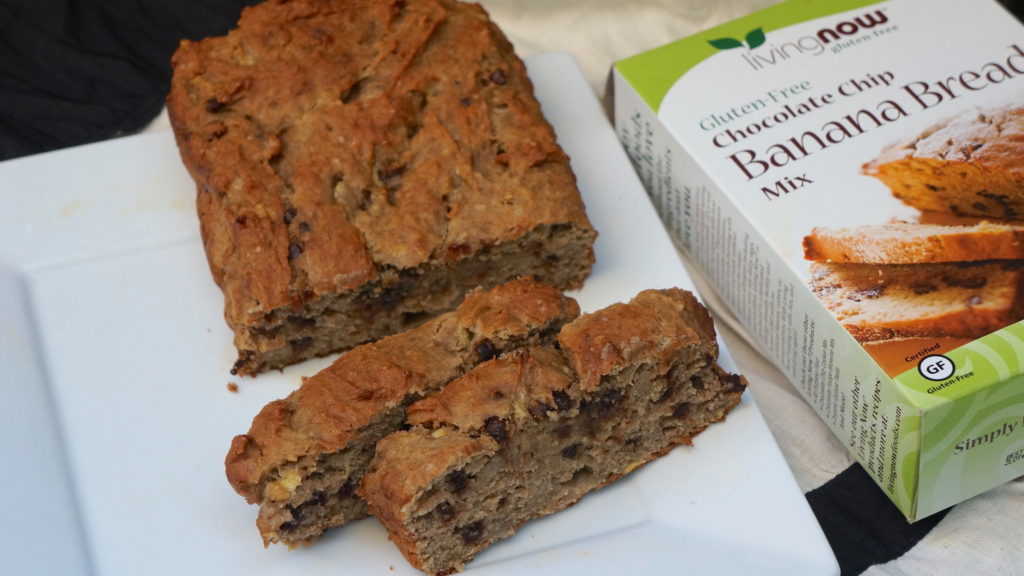 Now as a new mama, I must admit that I am not always making my yummy treats and eats these days perfectly from scratch and I'm 100% okay with that. I am open to the idea of some help, especially when the ingredients are healthy and deliver taste too.
Well that's where Living NOW Banana Bread comes in! Living Now's great-tasting Gluten-Free Chocolate Chip Banana Bread is a decadent combination of melt-in-your-mouth chocolate chips and fresh bananas. I truly can vouch for this!
Even more reasons and added bonuses that you will like this banana bread are as follows:
Simply Natural 
No Artificial Colors, Flavors, Sweeteners or Hydrogenated Oils
Made Without the 8 Major Common Allergens
It's carefully made without common allergens and tastes so good you won't even know it's gluten-free.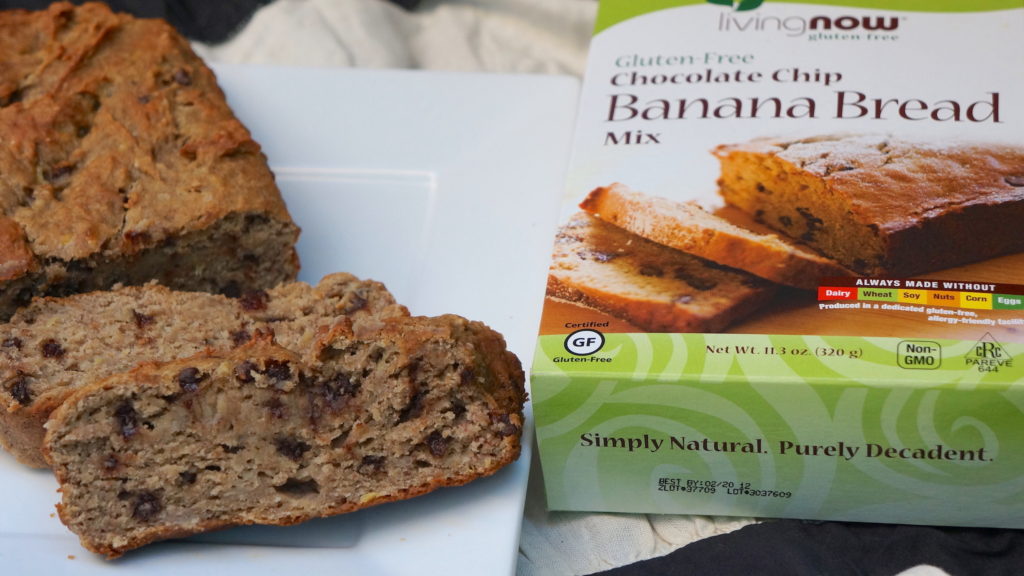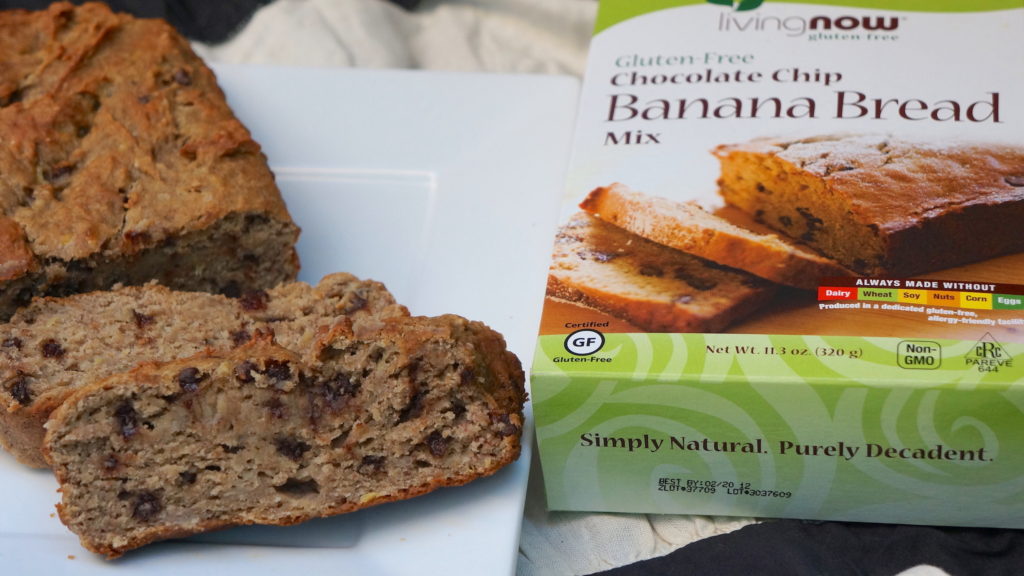 NOW Foods impresses me so much and you should make sure to check them out for a plethora of beauty & health products, natural products, supplements, sports nutrition, essential oils and even pet products!
Follow @nowfoodsoffical on Instagram and Facebook for tons of healthy ideas, recipes, products & more!
So now to the recipe…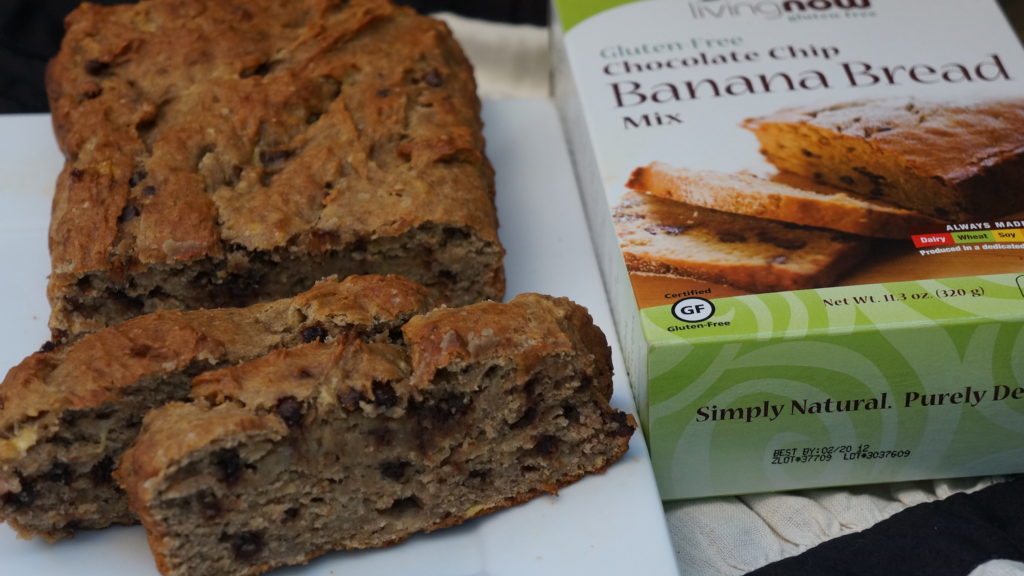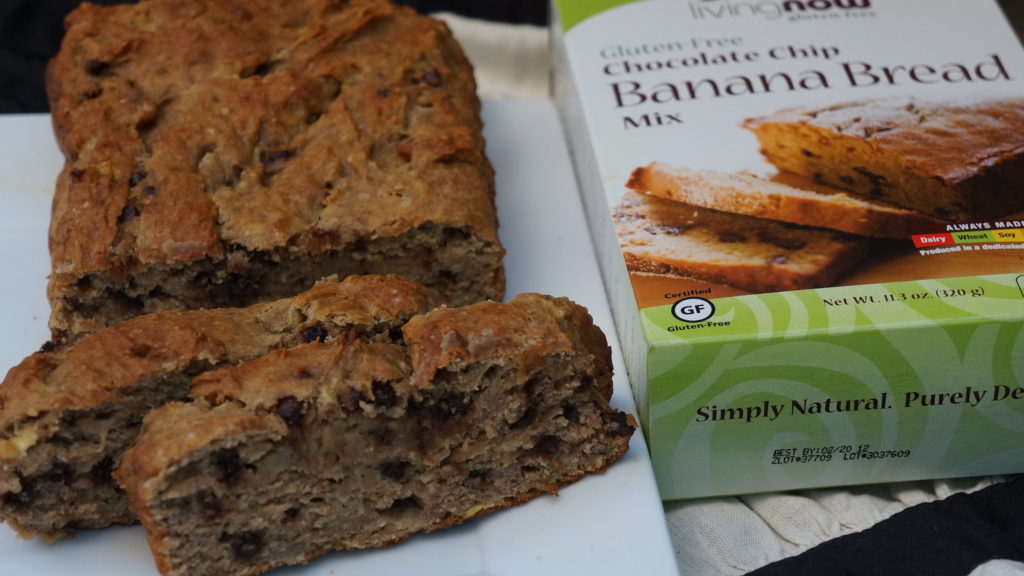 Make sure to try my Banana Bread with Peanut Flour and my other Banana Bread Recipes!
Follow Moni to connect on Face Book, Twitter, Pinterest, and Instagram (-to get a look of my everyday eats!)
EAT WELL. STAY FIT. FEEL GREAT.
xx
This is a sponsored post by NOW Foods. All my opinions are my own.
What about you…are you a huge banana bread lover too?