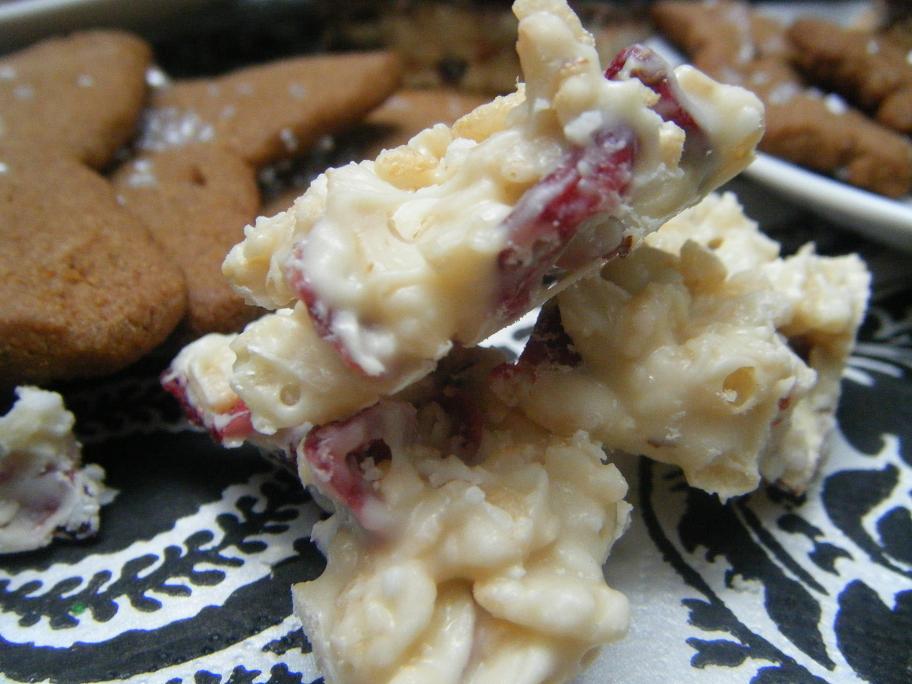 Believe it or not, this is a GREAT Holiday treat.  Simple, Easy, BEAUTIFUL, and great for travel.  Also, it is so very stunning with the white chocolate and the red from the cranberries.  In moderation, this does make for a treat that will NOT destroy all your efforts and hard work. I sneak in some superfoods including raw almonds, coconut, and dried cranberries.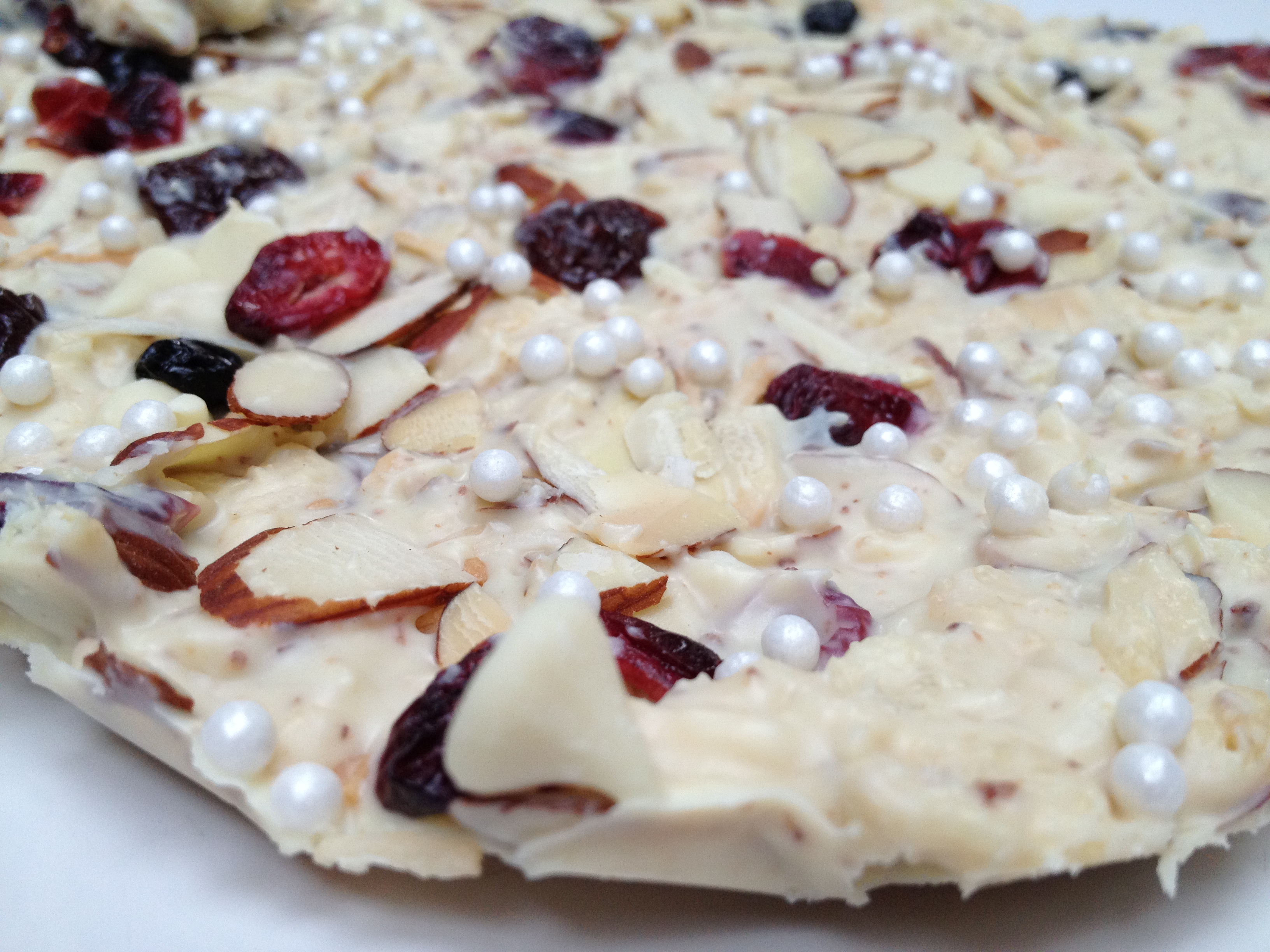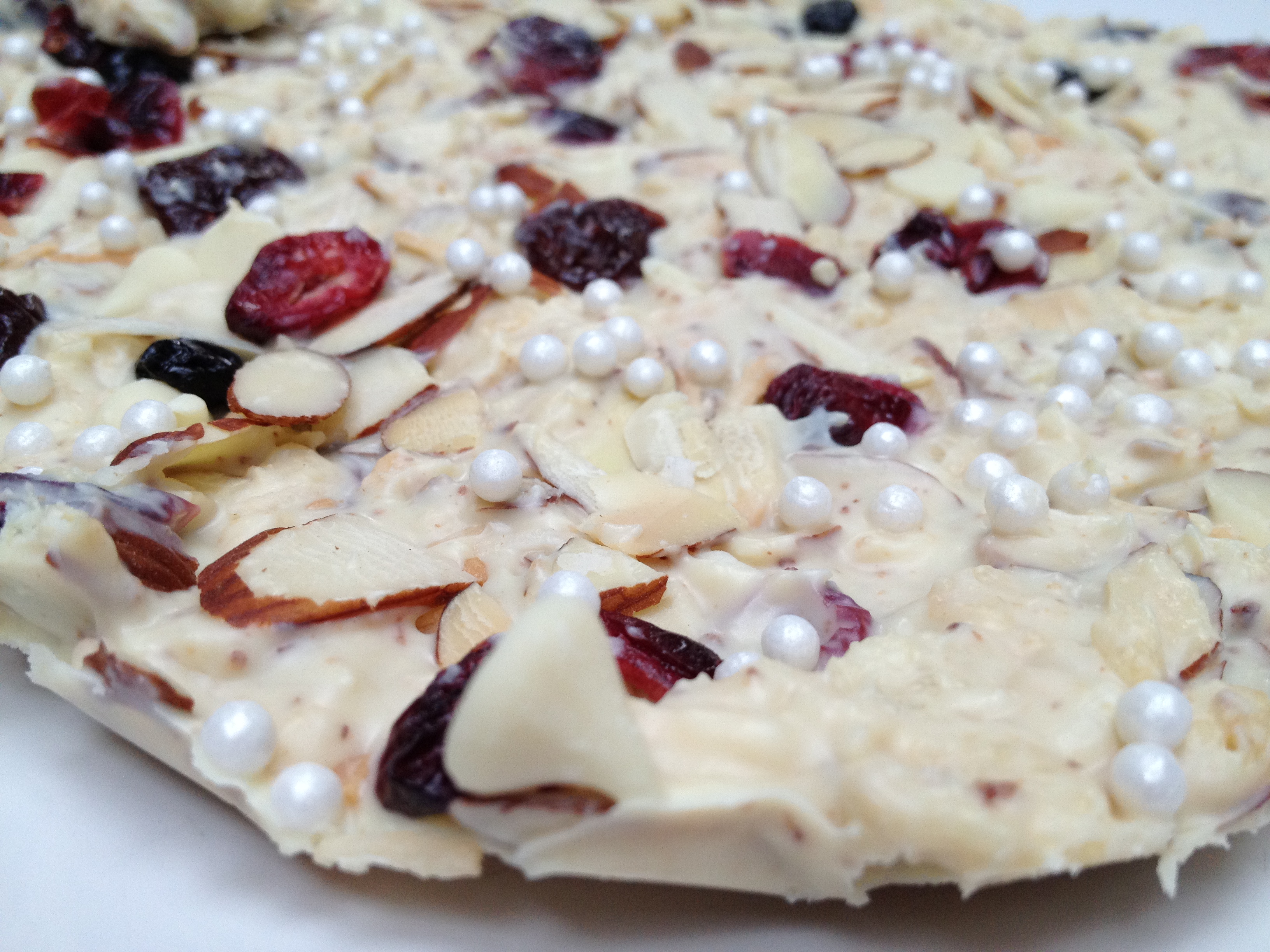 I make this every Holiday.  Like I said, the bark ends up being so beautiful and very tasty.  Your friends and family will also enjoy it, this I am certain. Don't forget your beautiful sprinkles. See how pretty?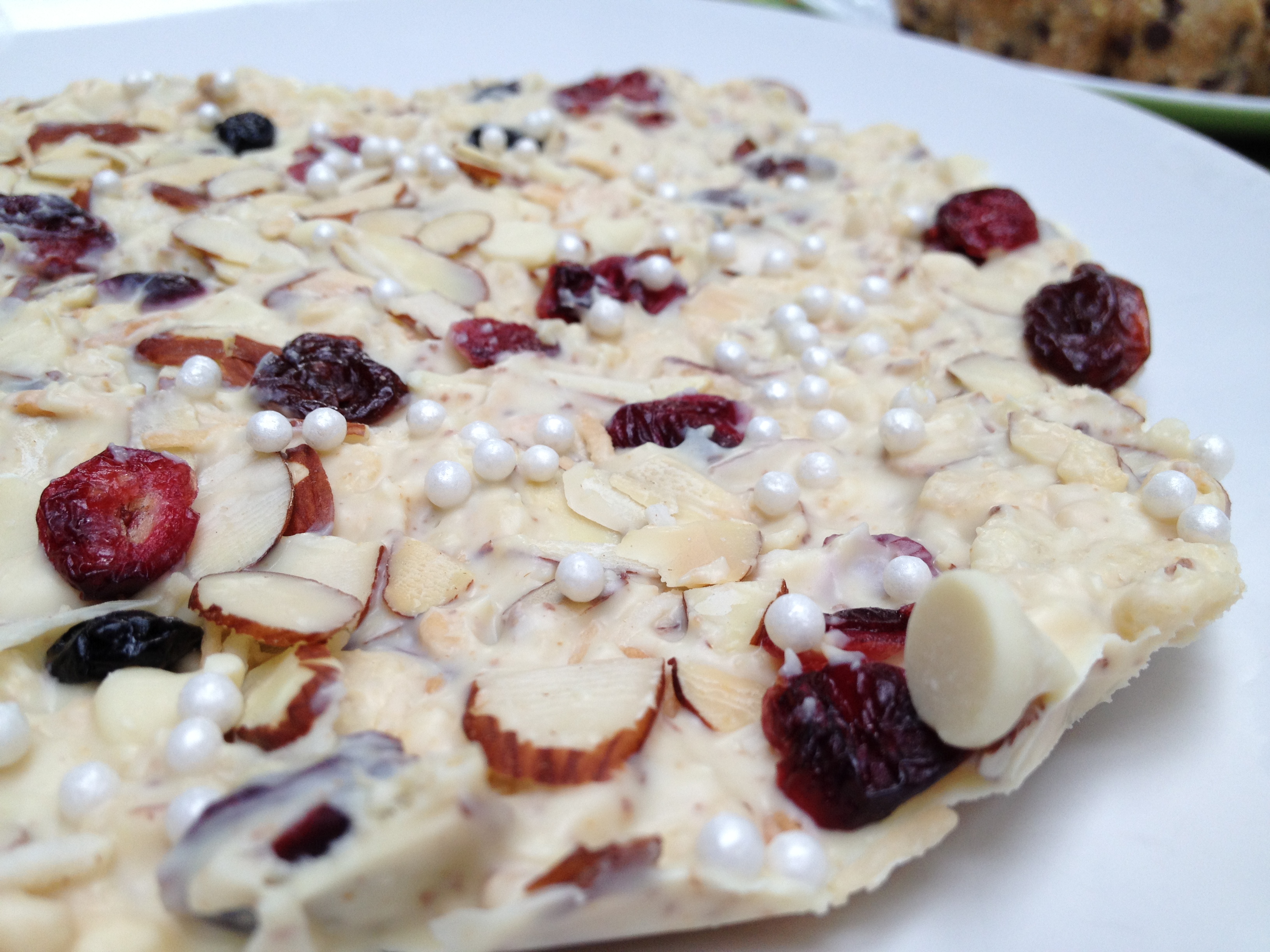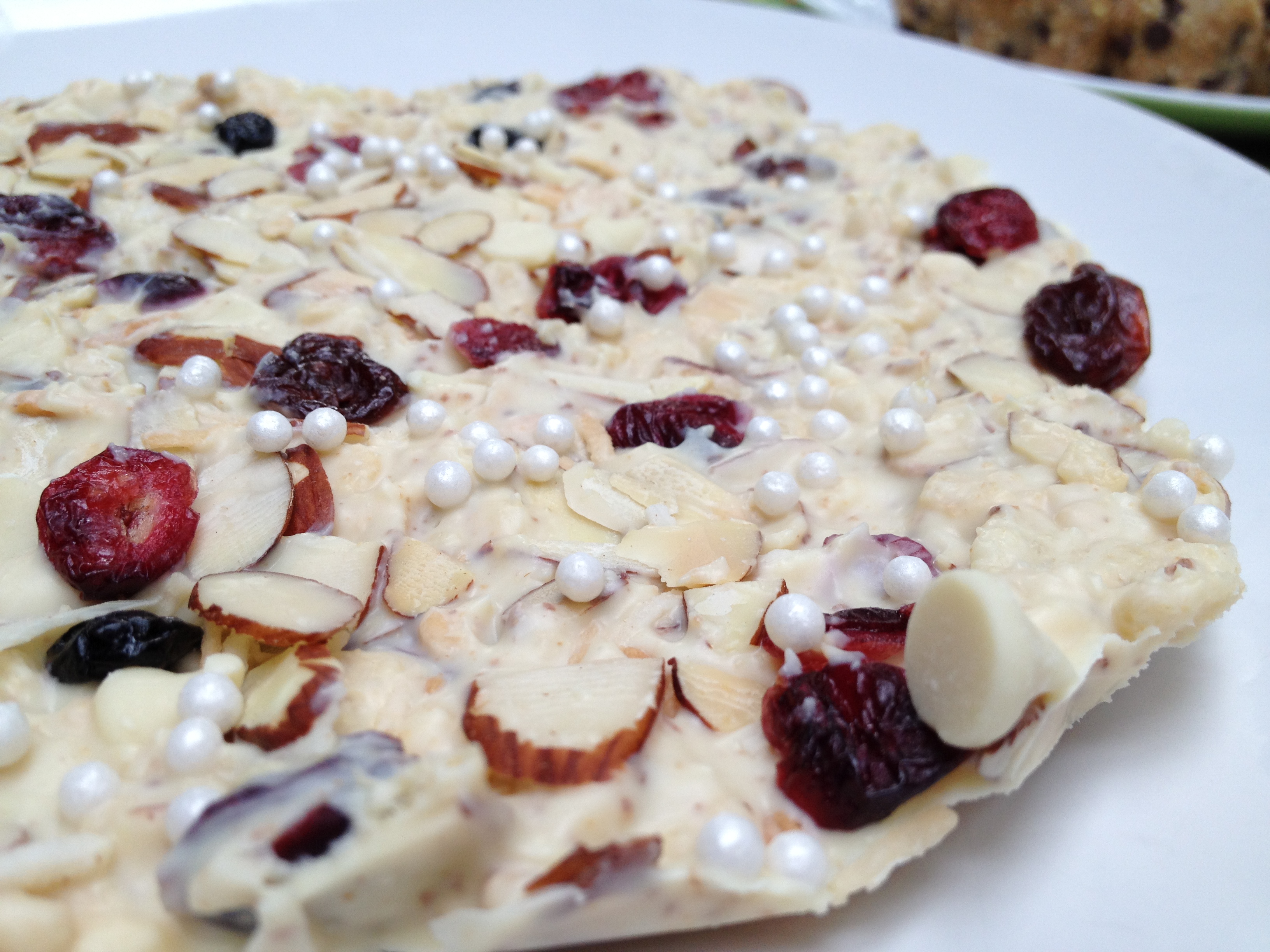 All you need to do know is carefully break the bark apart and divide it all up. I always eat the broken pieces…I am so guilty of that! Shhhhh.
You will also LOVE my Chocolate Hazelnut Bark.
Here are all my Christmas Cookie Recipes too!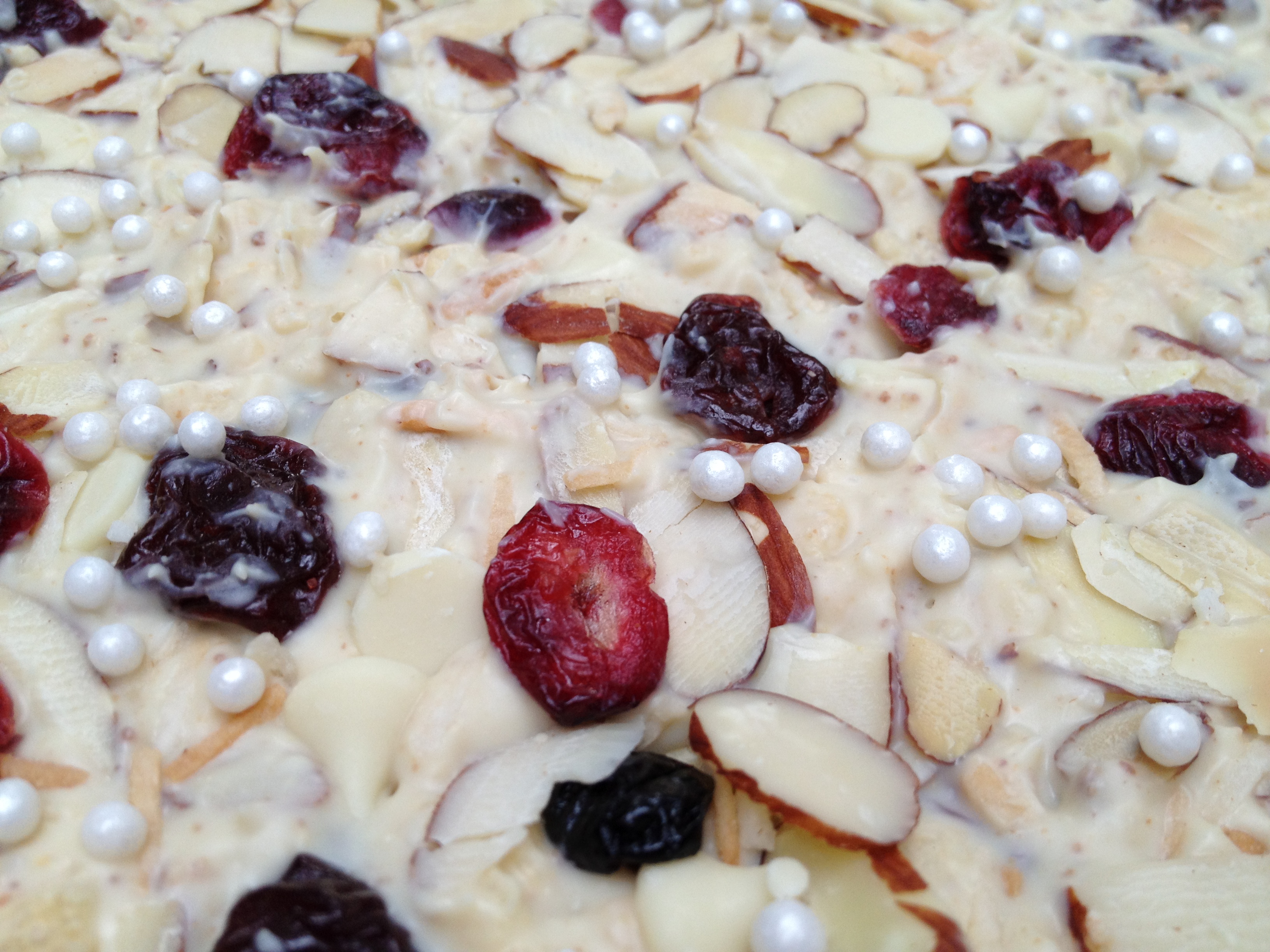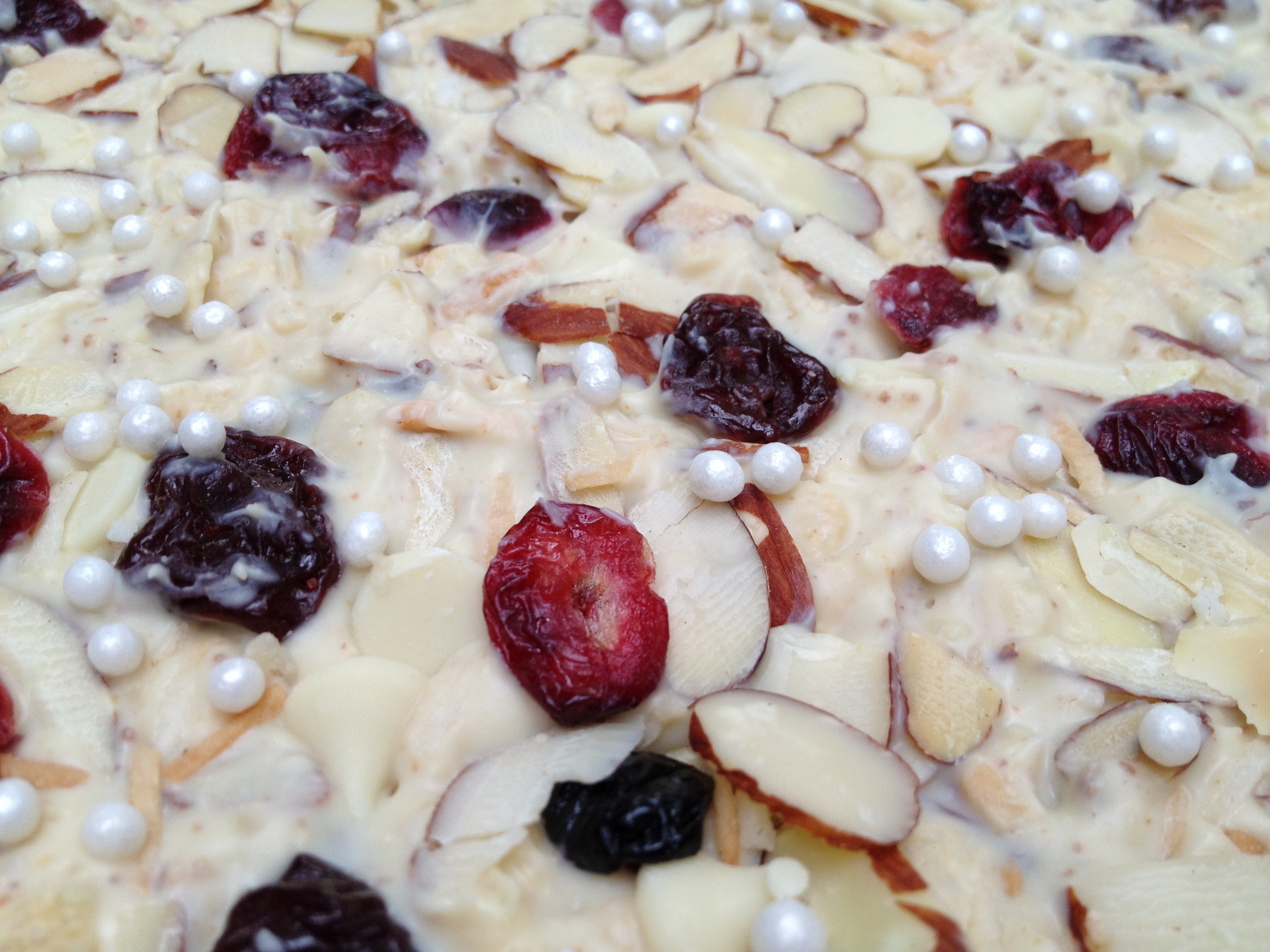 Enjoy~ (In Moderation)