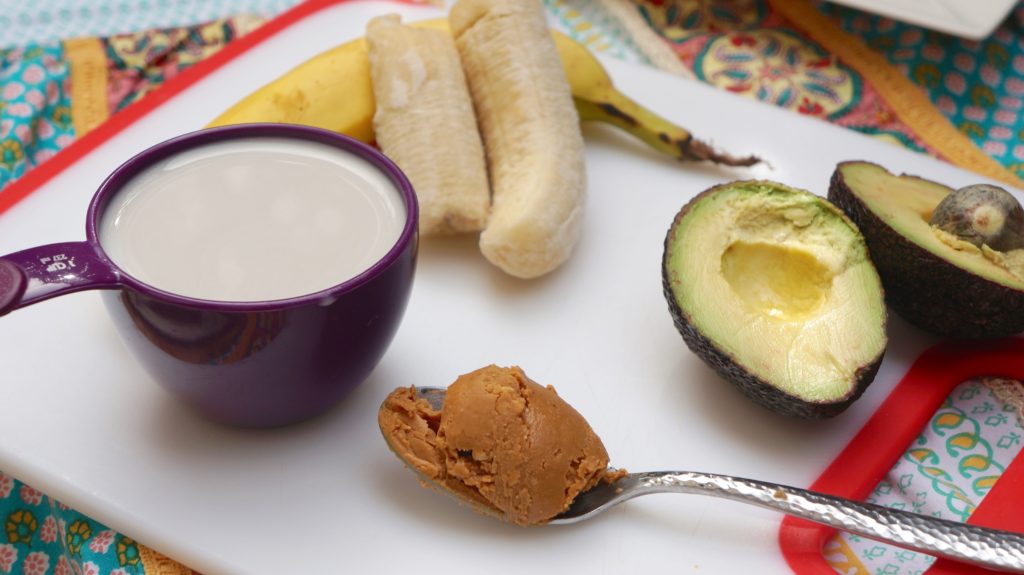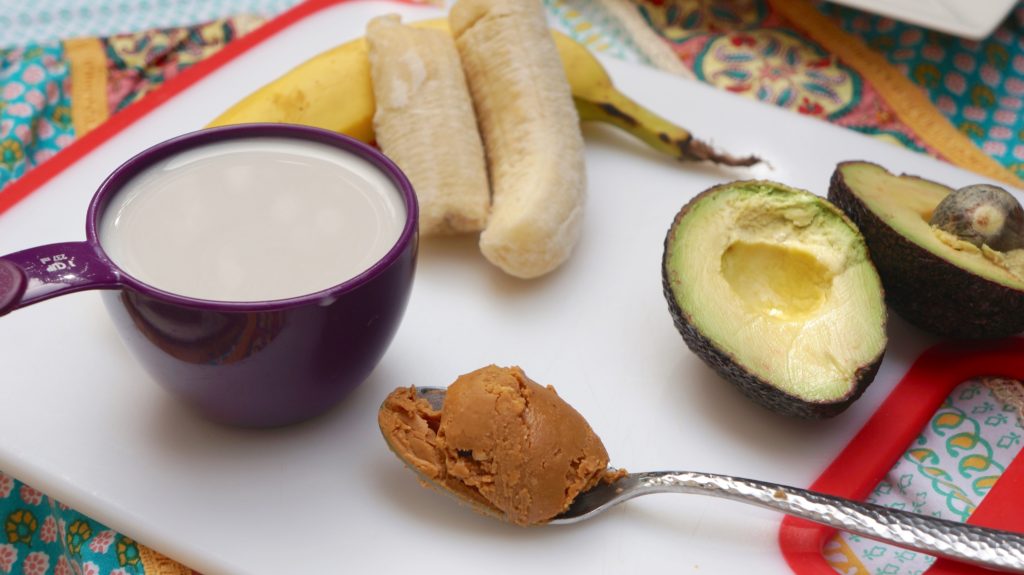 CREAMY CREAMY CREAMY!
That is what you get when you add these simple and healthy ingredients together. This is your perfect shake when you are seriously craving the thickest kind of shake. I am in love.
I am also in love with the healthy ingredients. Healthy fats for the avocado and peanut butter, plus potassium and fiber. 
Try it out and let me know what you think. Also very kid-friendly. Perfect for St. Patricks's Day too. 🙂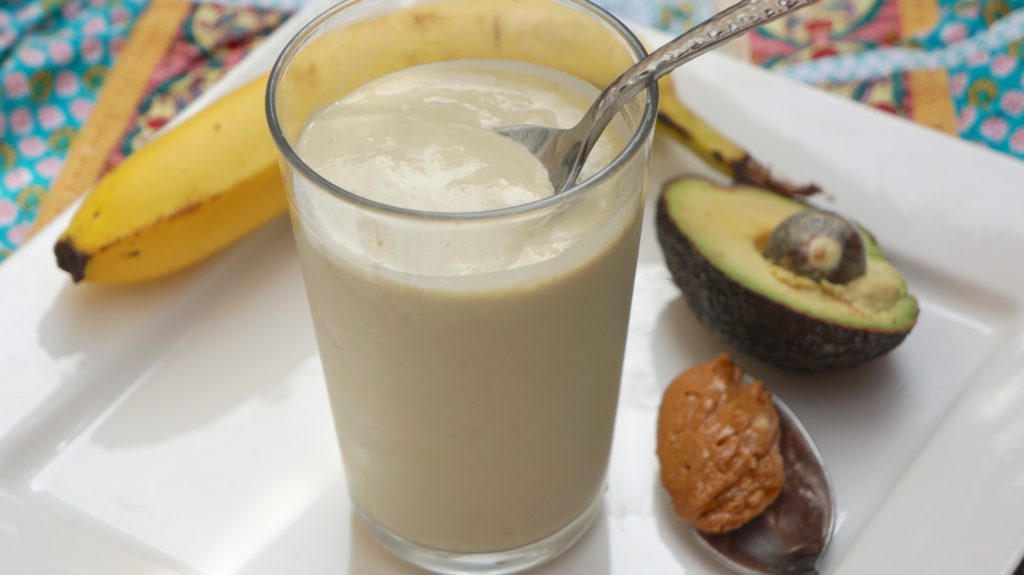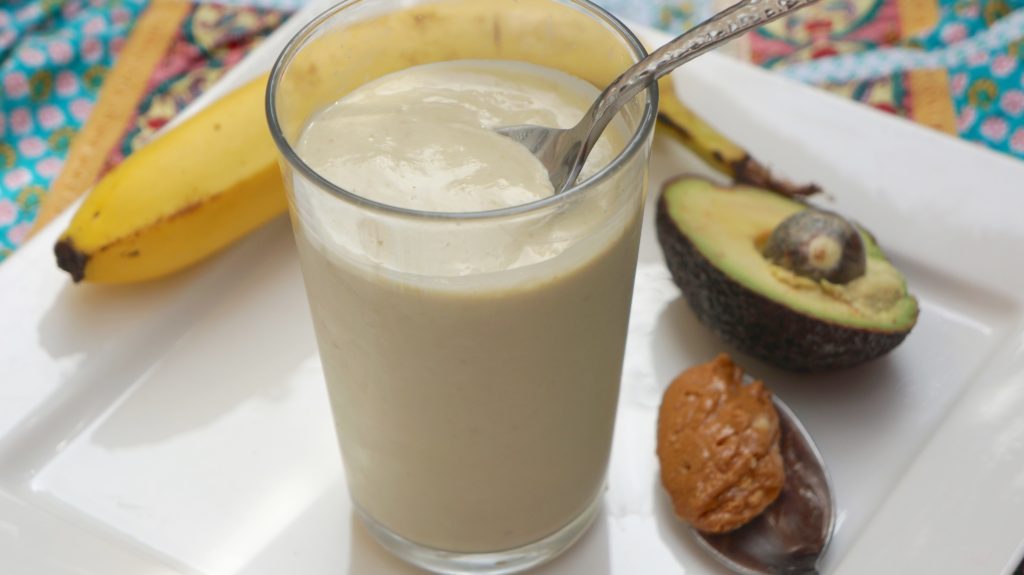 Try all my smoothie recipes!
Follow Moni to connect on Face Book, Twitter, Pinterest, and Instagram (-to get a look of my everyday eats!)
EAT WELL. STAY FIT. FEEL GREAT.
xx