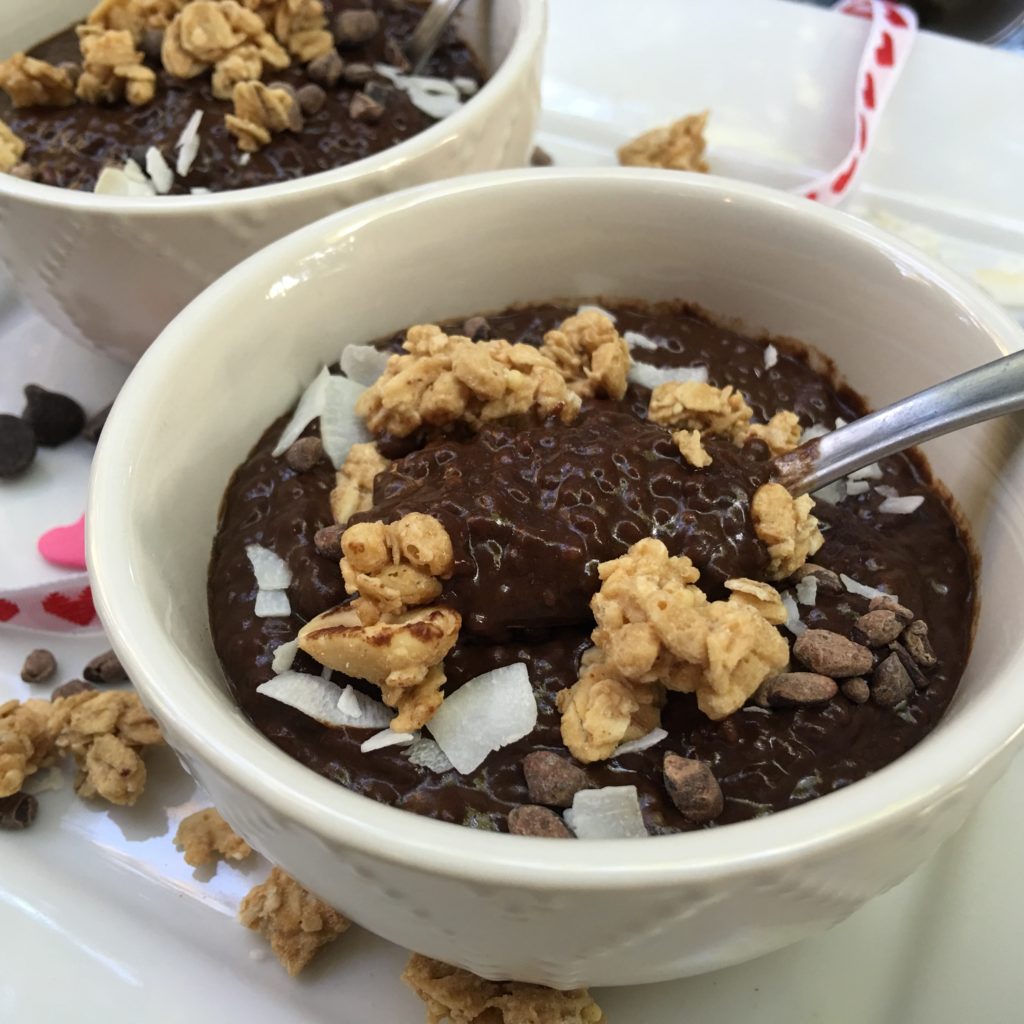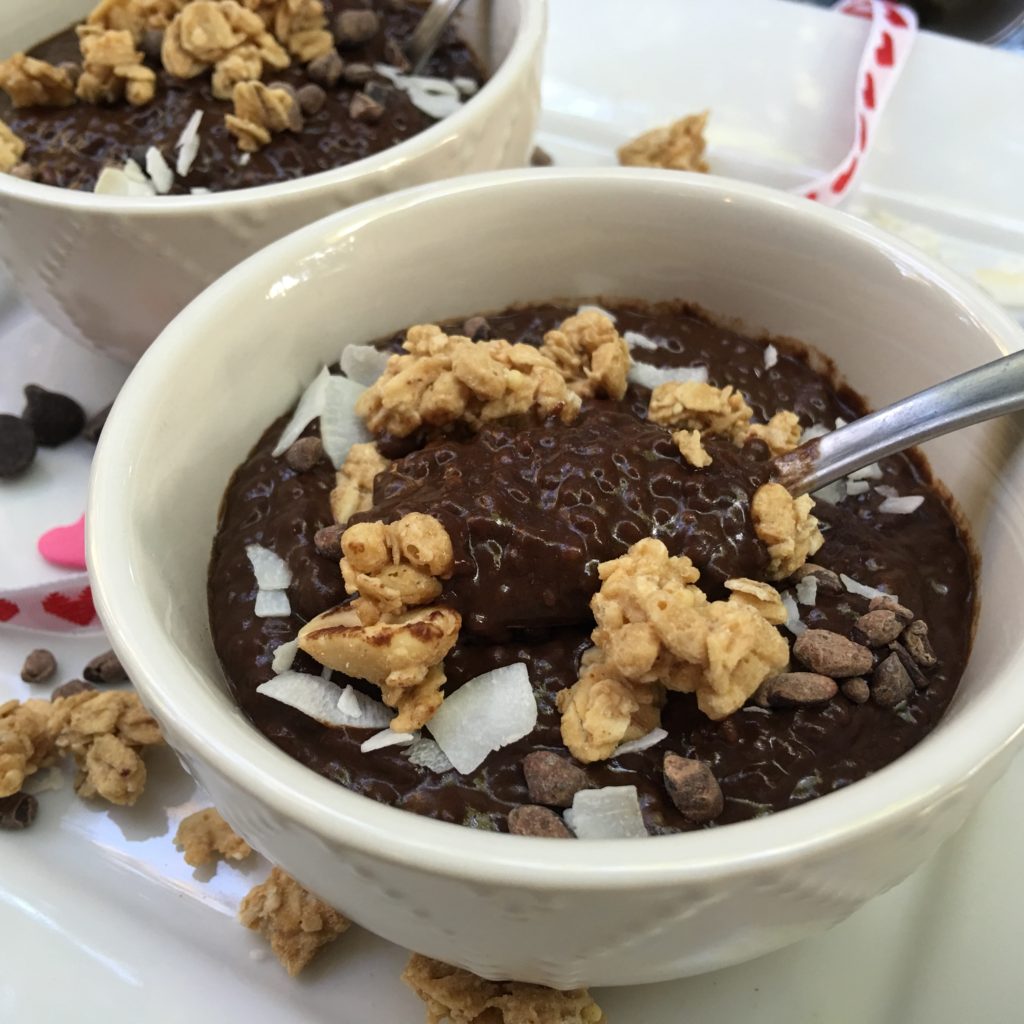 Calling all chocolate and peanut butter lovers! Valentine's Day is right around the corner and if you are anything like me you are already looking for a healthier recipe to indulge with. I have the perfect recipe for you that contains only natural ingredients (that you can actually pronounce) and that is also made with some amazing super foods. The best part is you can make this the day before.
You are going to love this healthier take on a chocolate pudding. This is a very chocolatey chia seed pudding with lots of layers. For those new to "chia seed pudding" some find the texture a bit slimy at first. That is why I absolutely love topping this with granola for a crunch and coconut flakes to make it elegant. Make sure you use a healthy granola which is lower in sugar and also gluten free. Also look out for unsweetened coconut flakes over sweetened. The toppings are the key to this recipe and you can also add in anything else like fresh fruit. 
What you get is a creamy pudding packed with loads of fiber and omega – 3 fatty acids (ALA) from the chia seeds. Even more is the cacao nibs are also a superfood loaded with magnesium, flavanols and antioxidants. It is optional but you can also add a whipped topping at the end for the one you love.
This is also kid-friendly and great for anyone who is gluten free. Enjoy.
Happy Valentine's Day!
Follow Moni to connect on Face Book, Twitter, Pinterest, and Instagram (-to get a look of my everyday eats!)
EAT WELL. STAY FIT. FEEL GREAT.
Moni
xx