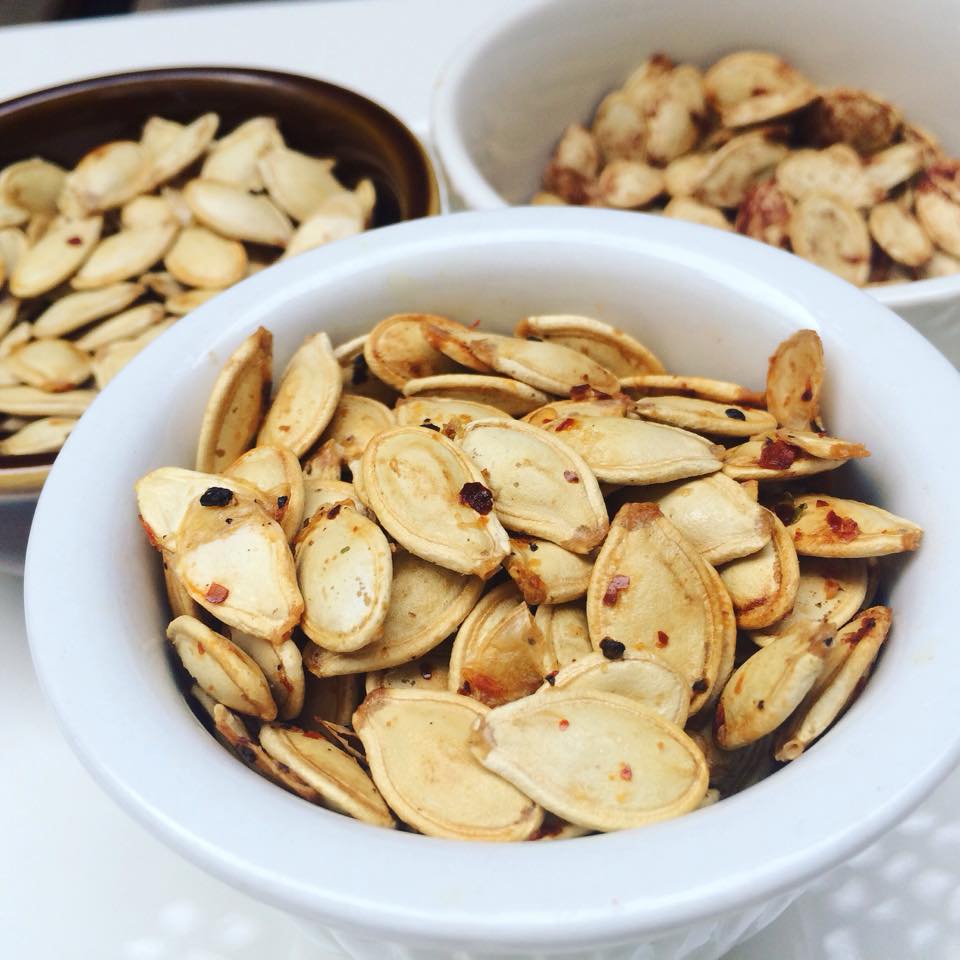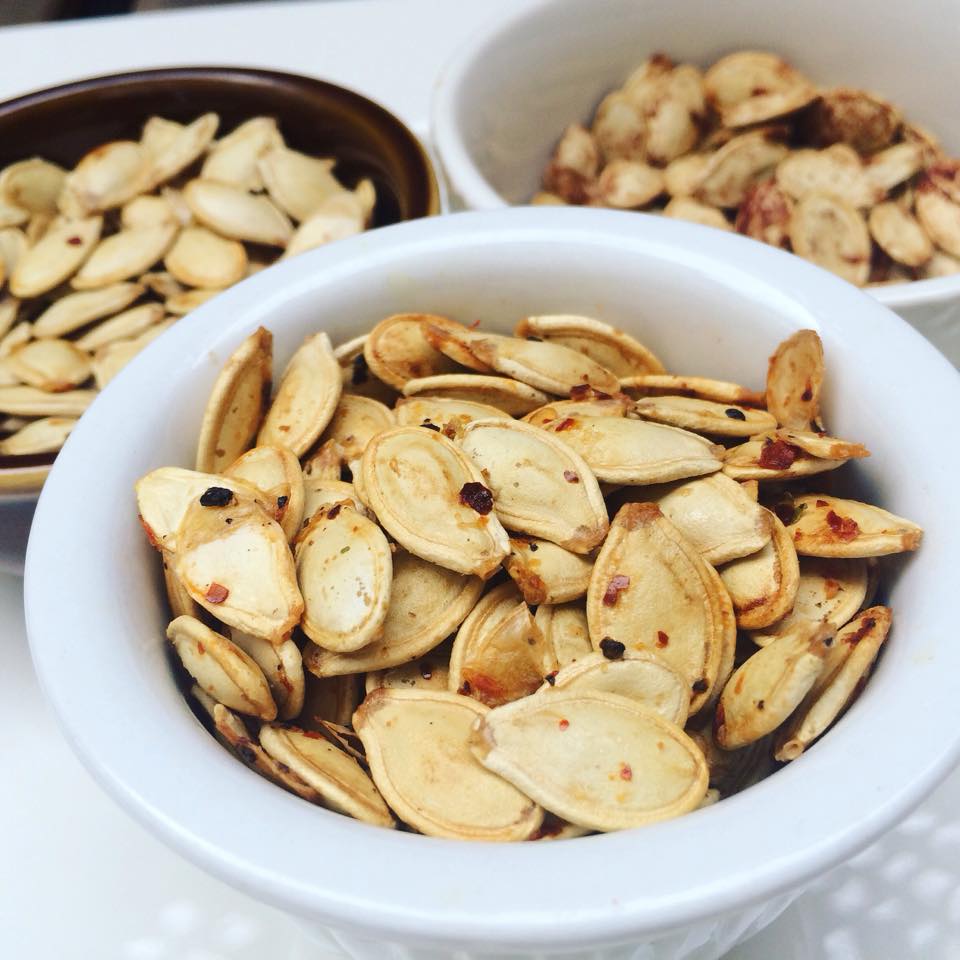 Roasting and eating pumpkin seeds is a huge piece of Fall for me.
Maybe I love roasting and eating pumpkin seeds because of those amazing childhood memories while doing so with your best friends while carving pumpkins right before you would go trick or treating.  (Now Enter Moni and her pillowcase full of candy, how did I get away with that!?! You would be shocked, trust me).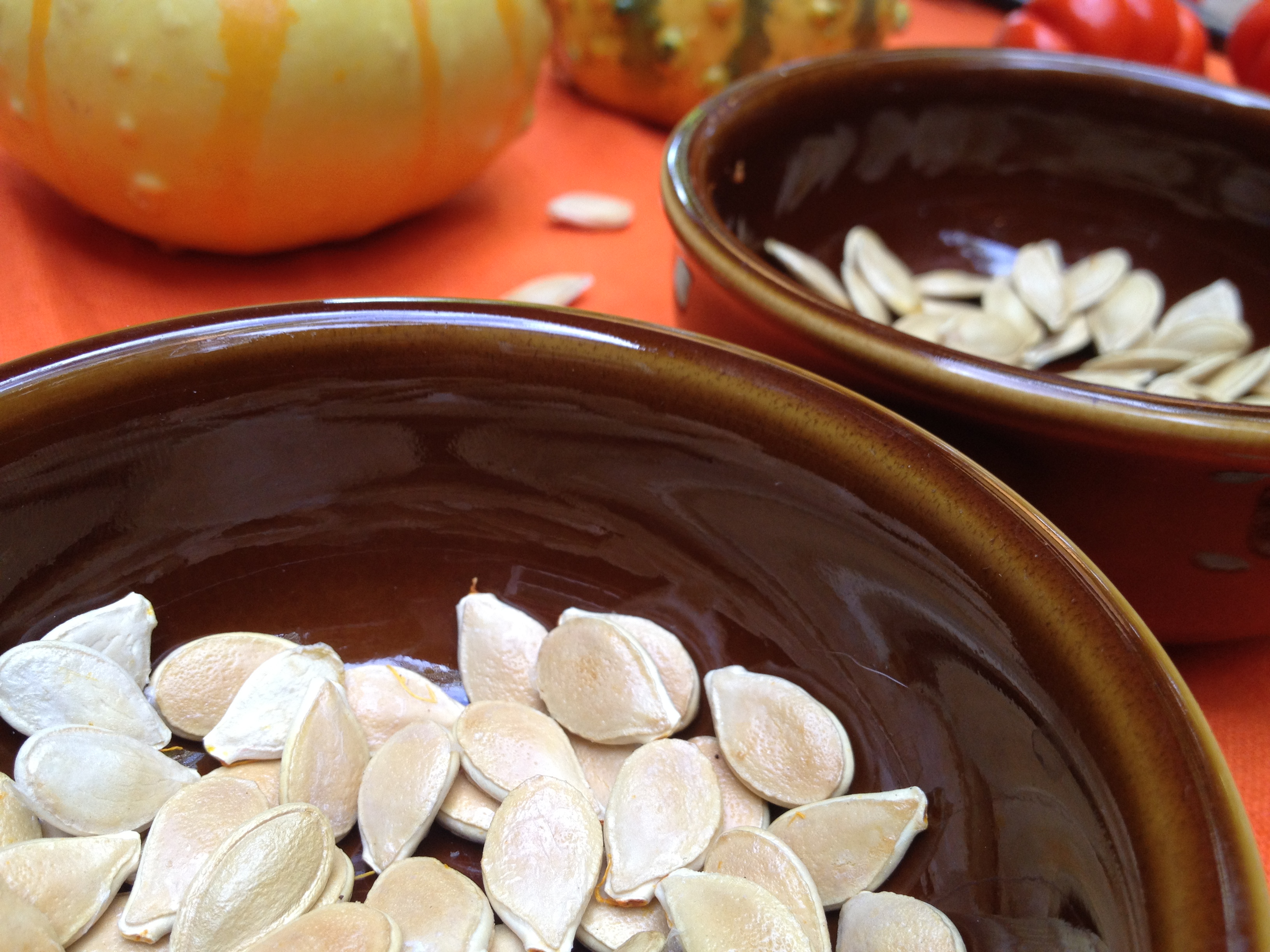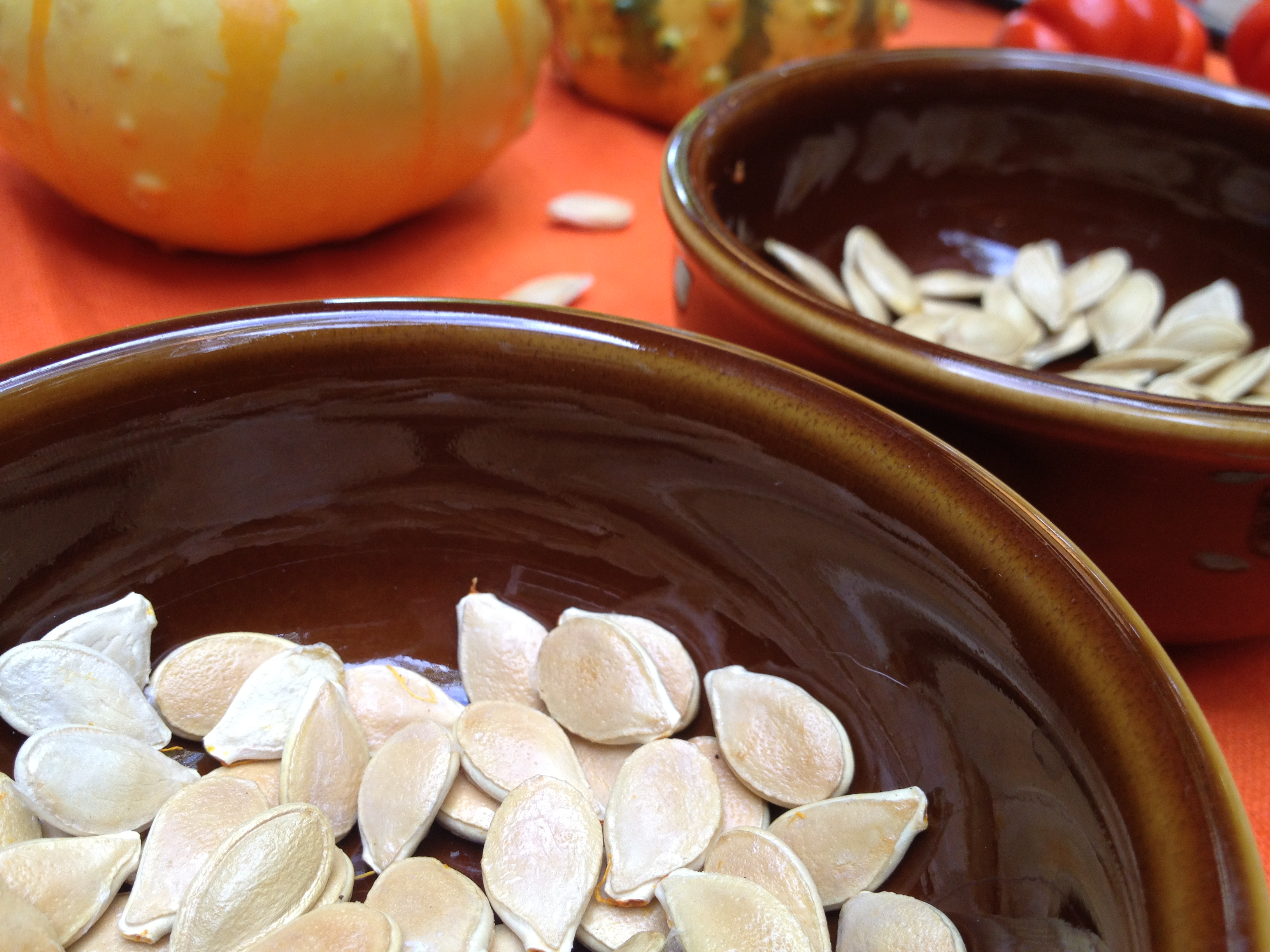 Anyways, one thing that I know for sure is… it is something I do every single October. Yes, I love Pumpkin Seeds and I am here to encourage you too as well, if you are not already on the pumpkin seed wagon!  Not only are they FUN to assemble with your kids and guests, but they are super healthy and a great snack! Plus, I have some really great tips along with some super unique ways to flavor them right up. Very great flavors trust me!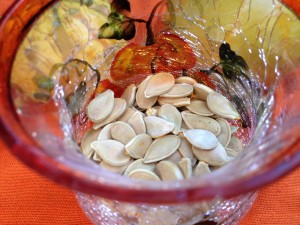 What I love too as I mentioned, is the  kids love to help and do this! Let them get all the goop out and keep your pretty nails clean.
Remember how I said they are healthy? Well, check this out: They are packed with iron, magnesium, fiber, zinc, potassium, healthy fats, protein, and tryptophan (which can boost your mood and help you sleep).  A great source of iron for Vegetarians and Vegans for certain.  We got to love that. A snack that tastes like salty and buttery popcorn but with so many health benefits you ask?  Why YES.
 TIPS:
There is no need to fully 100% dry the rinsed and cleaned pumpkin seeds. They can just patted down-toweled dried. This is so they don't stick but also don't burn from the inside out.
Boil the seeds for about 8-10 minutes before roasting! This is a great tip and gets them so perfect. Crispy and the ultimate flavor explosion!
You can season these seeds any way you fancy; SWEET, SAVORY, SPICY, (or try all 3 like me).  I have even heard of chocolaty version out there! Do share your ideas too of course. (All the ingredients for these variations are listed below.)
Great as is by the handful of course, but also perfect tossed in salads, soups, oatmeal, cereal, or even yogurt.
They stay fresh in an air tight container for about 1 week too
Let's get started!