Honey Nut Walnut Cashew Butter. I mean, the title says it all. This is the most simple recipe! You are going to love it.
No junk and with amazing healthy fats. With just the right hit of sweet and salt. All natural from beginning to end.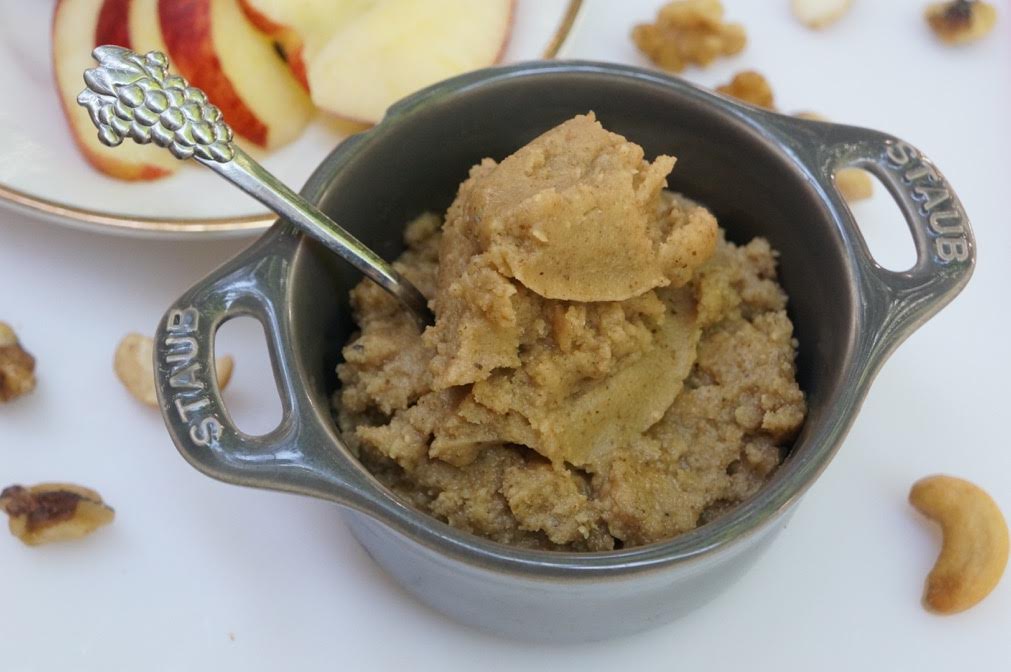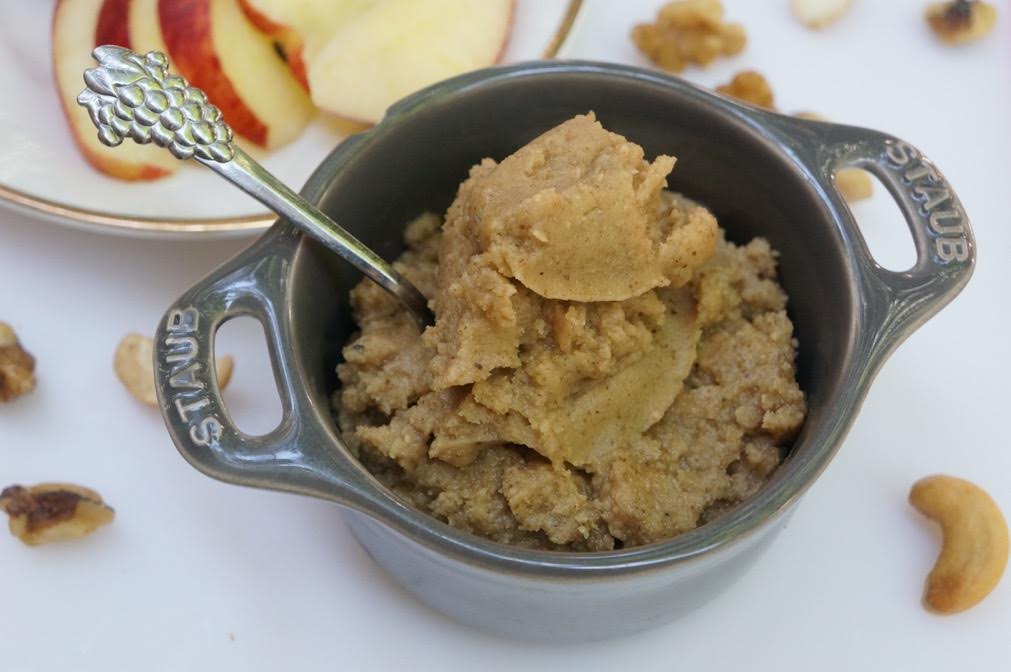 This is great for those with a peanut allergy or if making homemade nut butter seems intimating to you. Relax. My recipe is so easy (and delish!).
The hardest part at this point is to not inhale it by the spoonful. See my notes on how to make a "crunchy" version. Serve with yummy in season fruit like fresh, organic apples. The nut butter will harden if stored in the fridge and you can also warm it up slightly before using it.
Enjoy! xx
Follow Moni to connect on Face Book, Twitter, Pinterest, and Instagram (-to get a look of my everyday eats!)
EAT WELL. STAY FIT. FEEL GREAT.
Honey Walnut Cashew Butter
Author:
Prep time:
Cook time:
Total time:
A healthy and delicious nut butter! Perfect for those with a peanut allergy. A yummy and unique nut butter to enjoy all day long. Great snack!
Ingredients
1 1/2 cup raw walnuts
1/2 cup raw cashews
1 tsp raw honey, or sweeter of choice
1/2 tsp of Himalayan sea salt
dash of cinnamon, can be optional
Instructions
Place the walnuts and cashews in your food processor and process for 3-5 minutes, until they form a nut butter consistency.
Add in the honey, salt and cinnamon and process for an additional 2-4 minutes.
Transfer the nut butter to a jar or tupperware.
Notes
I like to use raw nuts when ever possible. This gives you the best nutrition but you can use any nuts you prefer.[br]Keep it crunchy by adding in more nuts at the very end and just slightly pulse to incorporate. [br]Keeps best in the fridge and will also get more firm.
Enjoy!