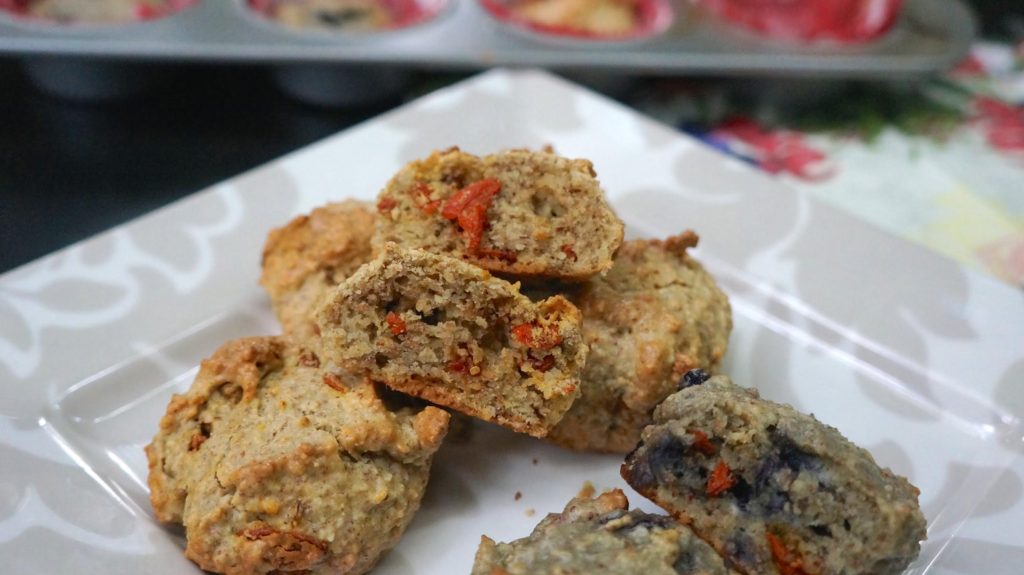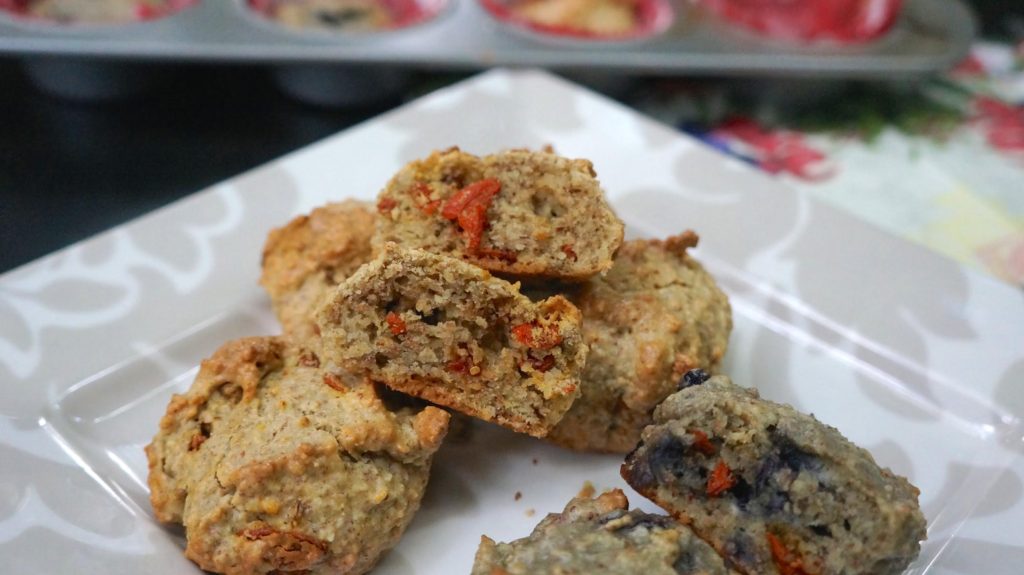 These are currently a favorite for us and a weekly treat we make! Not only are they packed with nutrition but they are also made with no grains, are gluten free and very low in sugar. These are great for on the go and you can just keep them in the freezer and then pop one out. I love the texture too!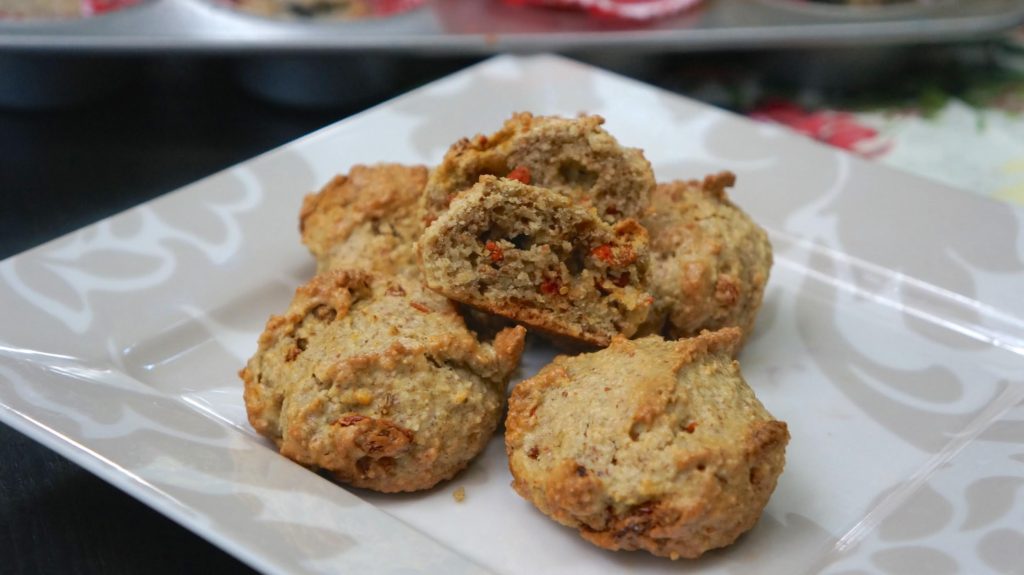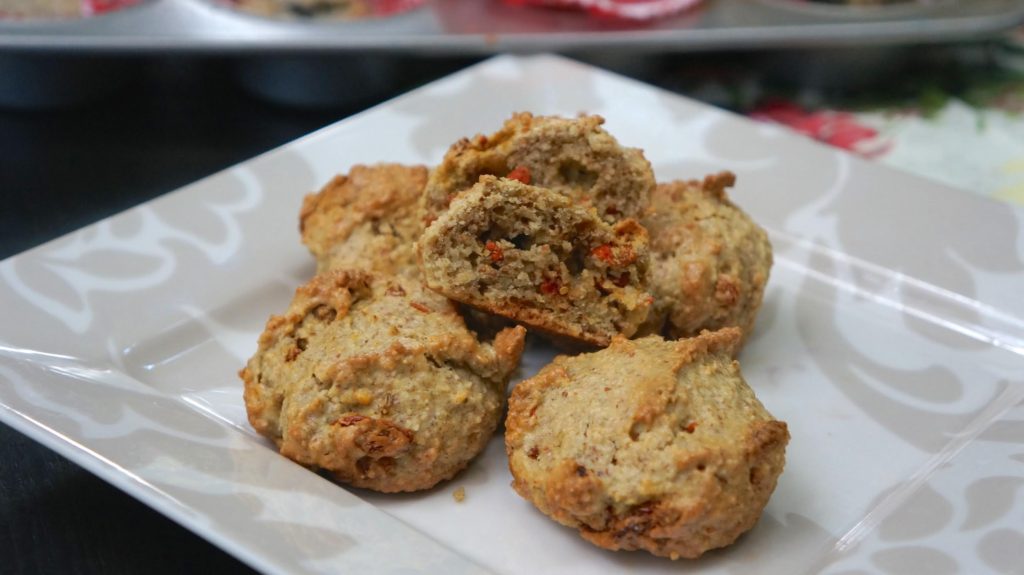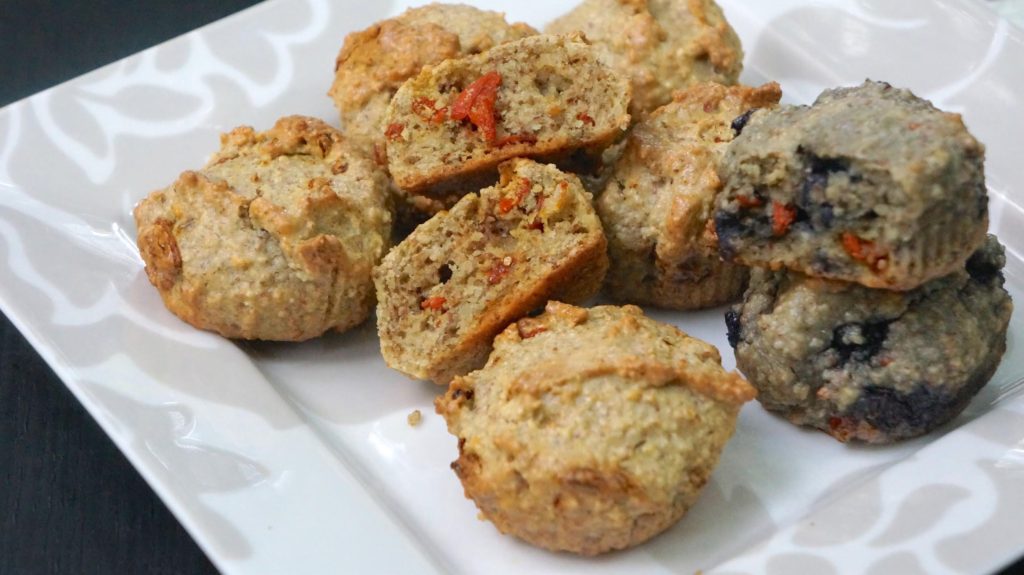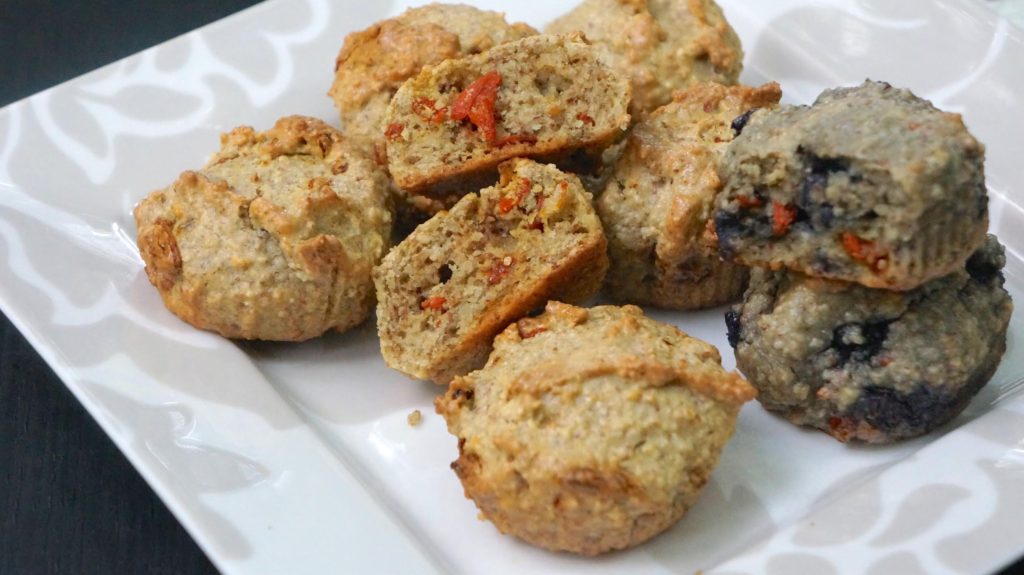 Let's talk nutrition: Goji berries are packed with nutrition and are a super food. Almonds and pumpkin seeds add omegas, vitamin E and zinc. These are a perfect little muffin with healthy fats and protein.
All Natural Ingredients, Low Sugar, Gluten and Grain Free!
Also why I love these are they are super easy to make. You can also add in anything you like. For example when in season, I recommend adding in some fresh berries. I experimented with both goji and blueberries together and they were awesome!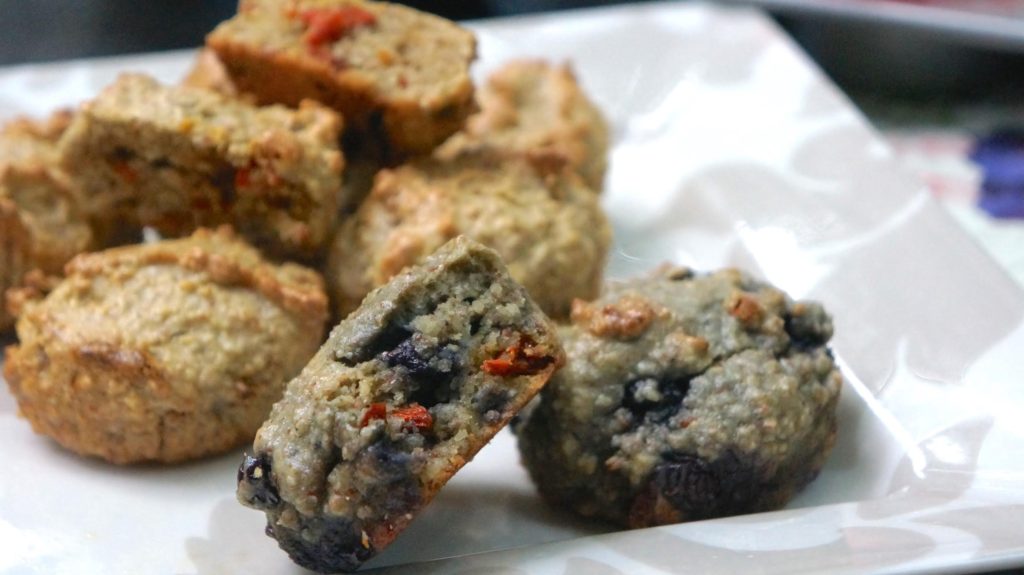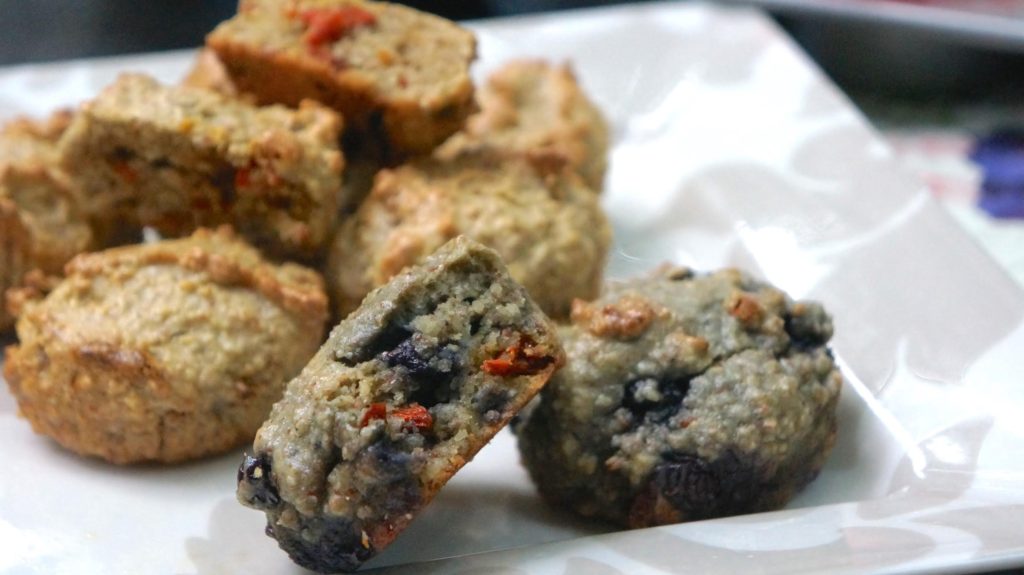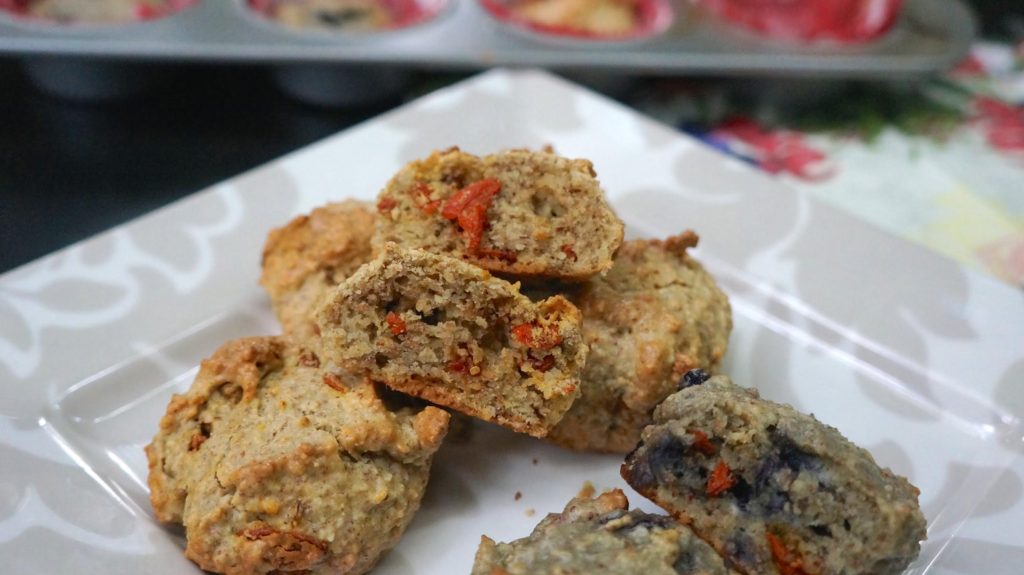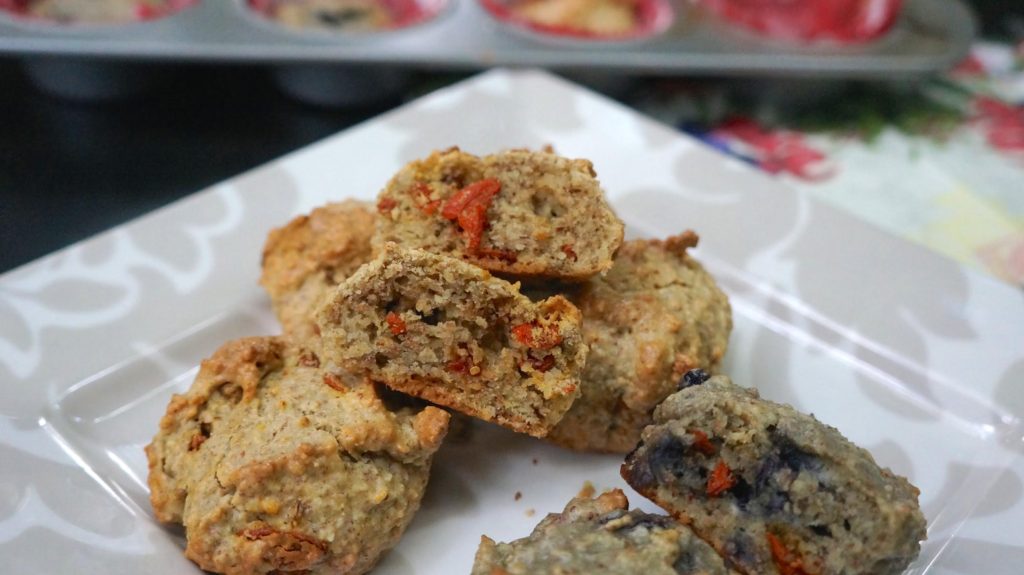 Try all my muffin recipes, healthy treat recipes and if you like goji berries… you'll love my Coconut Cookies with Goji Berries & Cacao Nibs!
Enjoy!
Follow Moni to connect on Face Book, Twitter, Pinterest, and Instagram (-to get a look of my everyday eats!)
EAT WELL. STAY FIT. FEEL GREAT.
Moni
xx