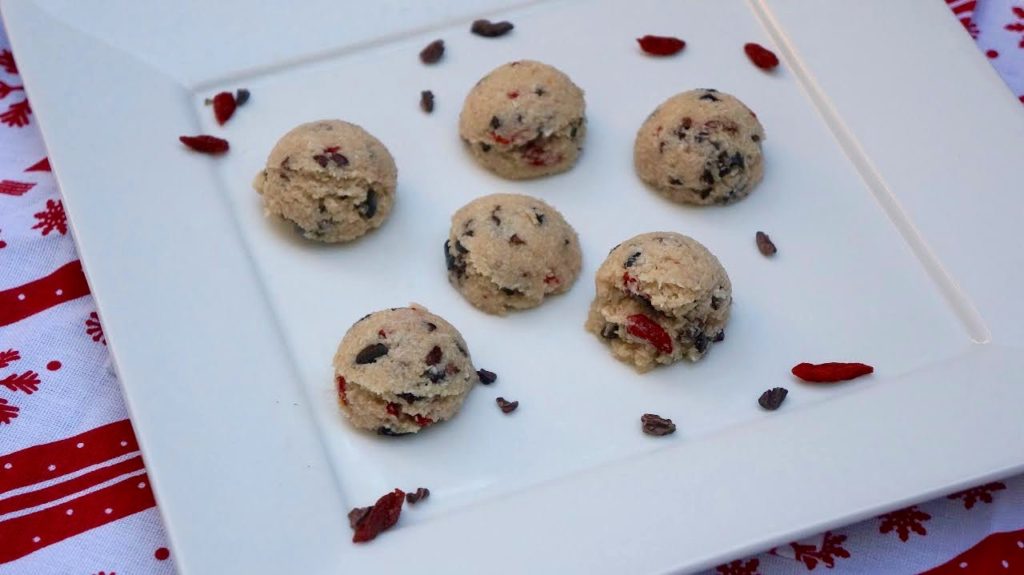 With the holidays fast approaching it's time to get out the baking goods! With all the countless irresistible treats that come out this time of year, why not make a healthier treat to enjoy. But even better, what about a superfood cookie! Now we are talking.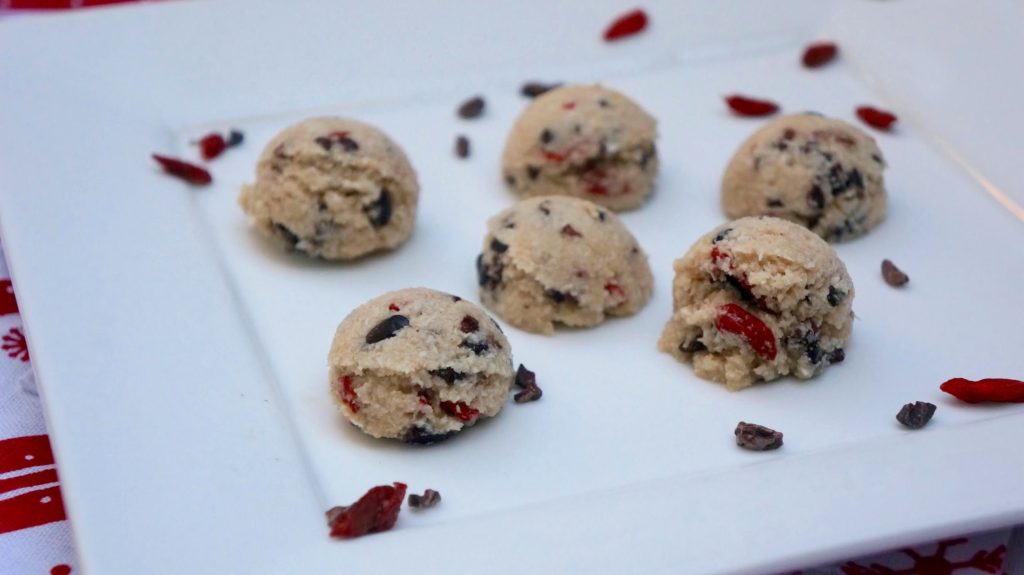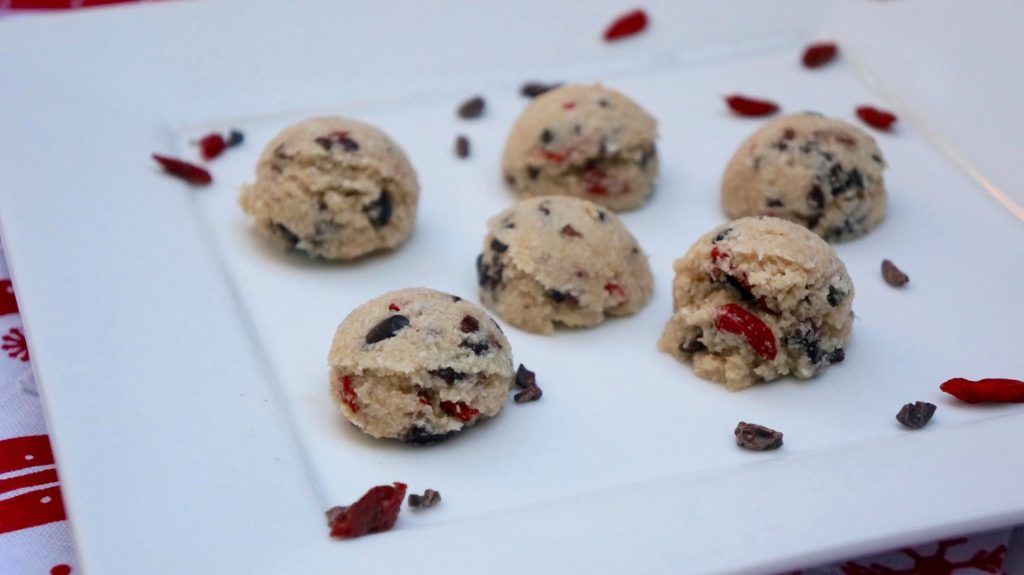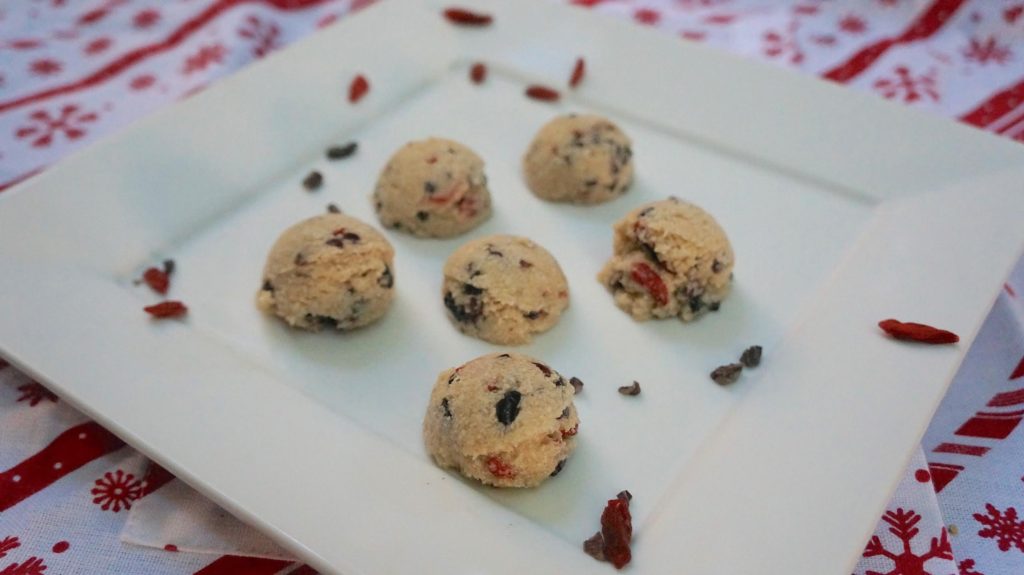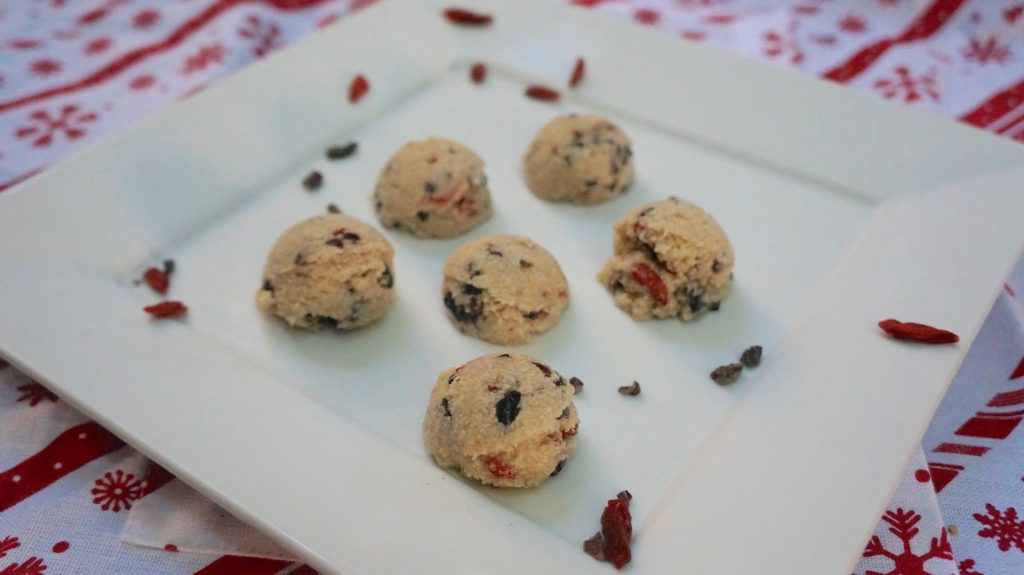 These are not only festive (thanks to the gorgeous color of goji berries) but they are all natural and seriously delish packed with 2 superfoods. Goji berries and cacao nibs. I use even less oil than a typical coconut roon cookie and now I am hooked. Which is okay because they are not packed with a ton of sugar, no processed ingredients, chemicals, or any junk.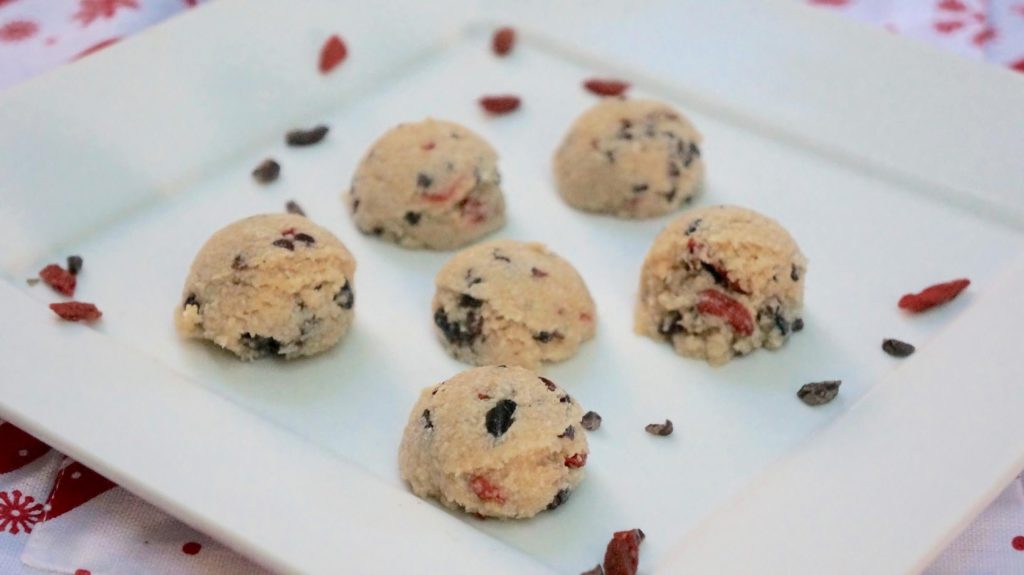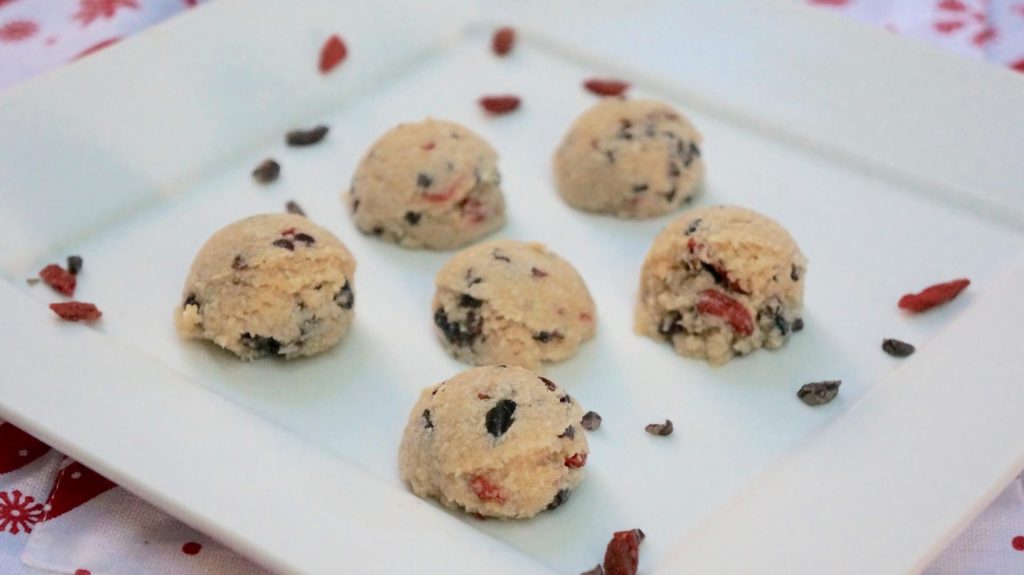 These are super easy and absolutely a great choice when it comes to a cookie. No added sugar, no chemicals, are gluten free, and pretty much perfect. Plus cacao nibs are loaded with antioxidants, magnesium and are a true mood enhancer! While Goji berries are packed with vitamin C, fiber, antioxidants and iron!
Not too sweet and just right. Perfect consistency to dip into hot beverages like a tea or espresso.
If you love coconut cookies or macaroons then these are the cookies for you. These are not raw but they are cooked at a very low heat so they are pretty close. You can possible make this batter in a dehydrator if you want to. Great for the holidays!
Follow Moni to connect on Face Book, Twitter, Pinterest, and Instagram (-to get a look of my everyday eats!)
EAT WELL. STAY FIT. FEEL GREAT.
Moni
xx