I have another great Blueberry Recipe for you! But not just any "Blueberry" Recipe.  You see, I use wild blueberries and boy are they amazing. I will teach you everything you need to know about them. Plus wild blueberries are in season all year!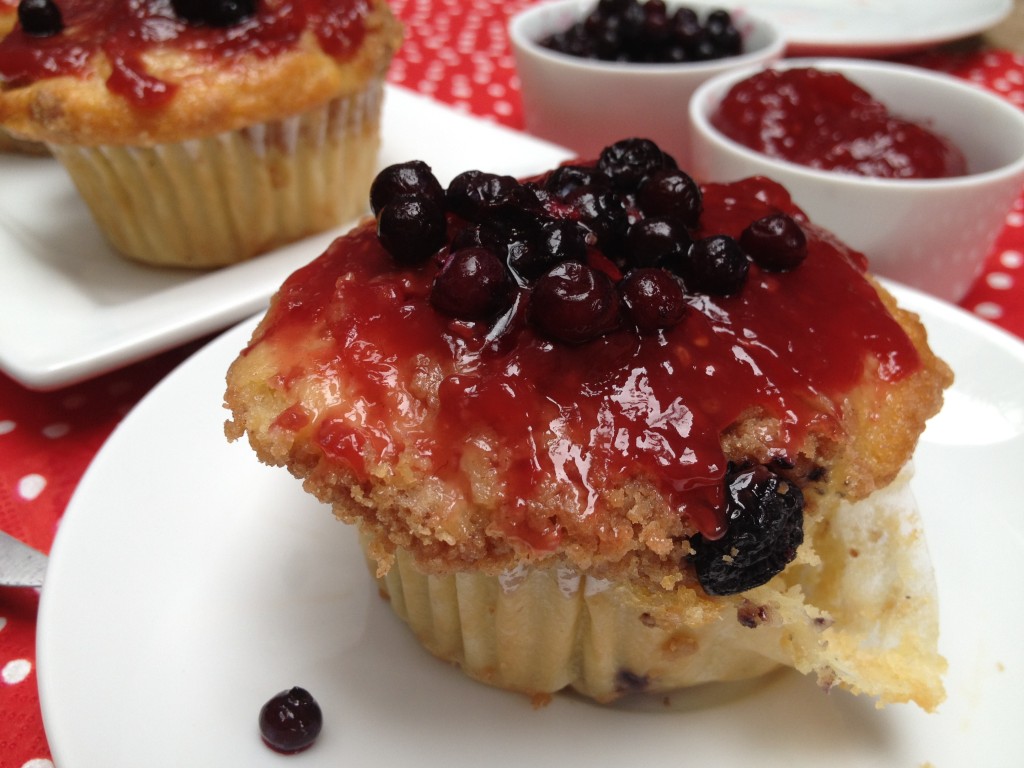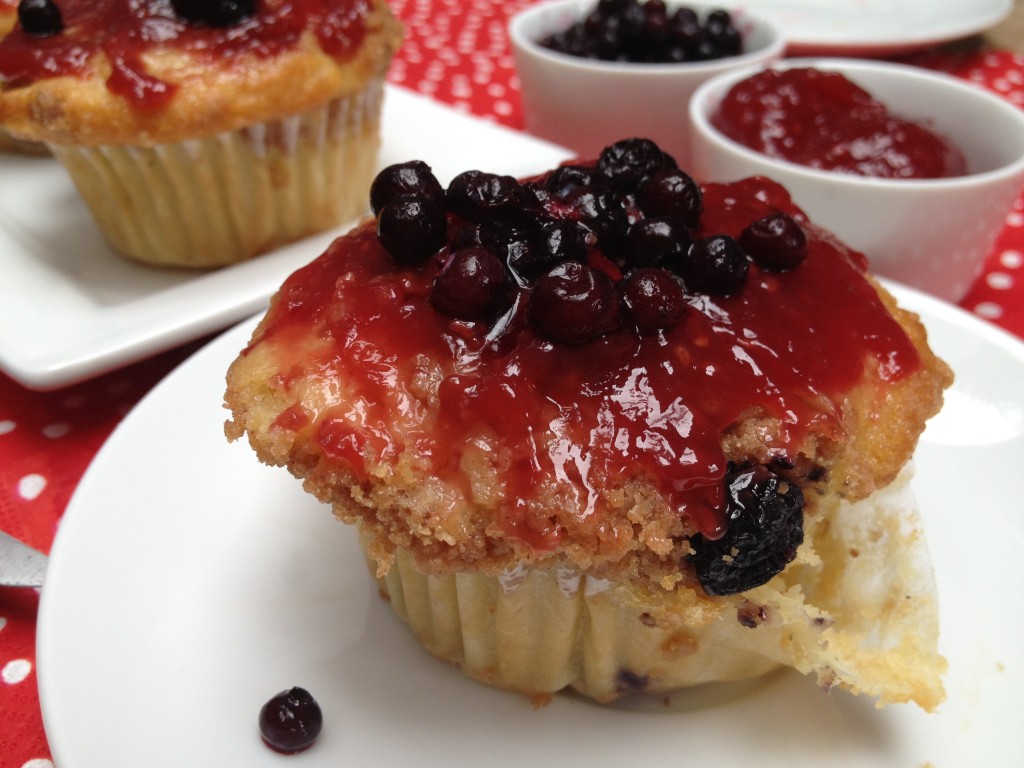 The facts are sad for your typical blueberry muffin.  The average blueberry muffin can "weigh-in" at 500 calories and that just doesn't work for me. You see, for that kind of caloric intake, give me a Blizzard from Dairy Queen, or a doughnut, or a White-Chocolate Mocha from Starbucks!  Not a Blueberry Muffin for crying out loud. Plus the blueberries themselves are usually not always fresh or even real, did you know that?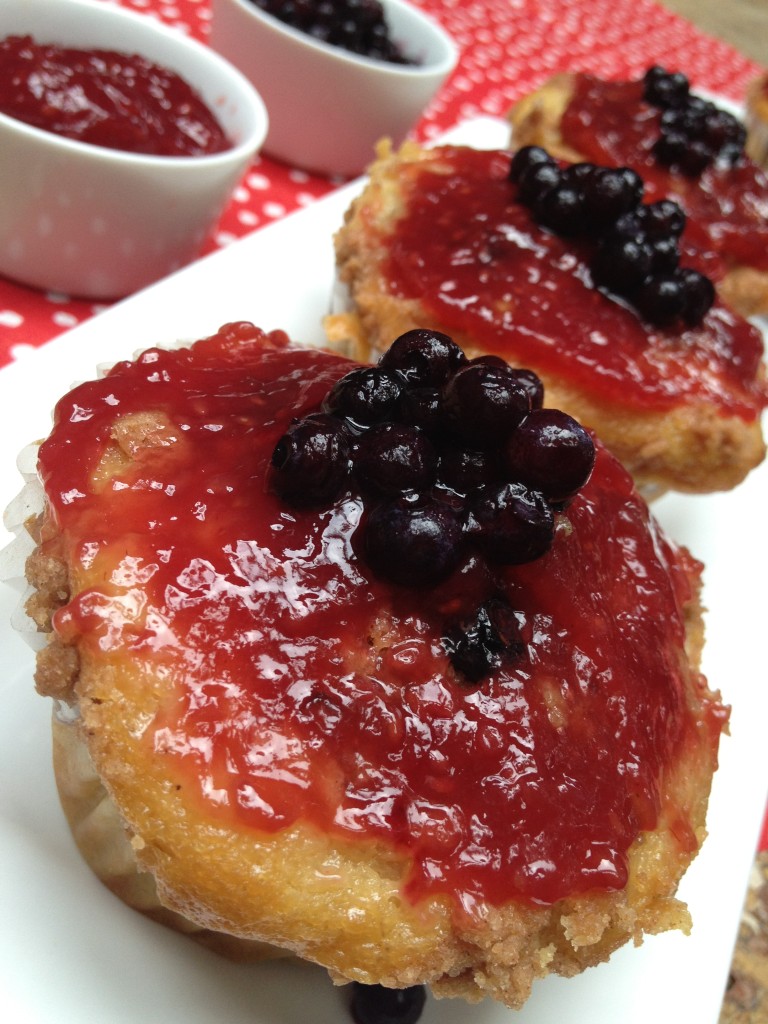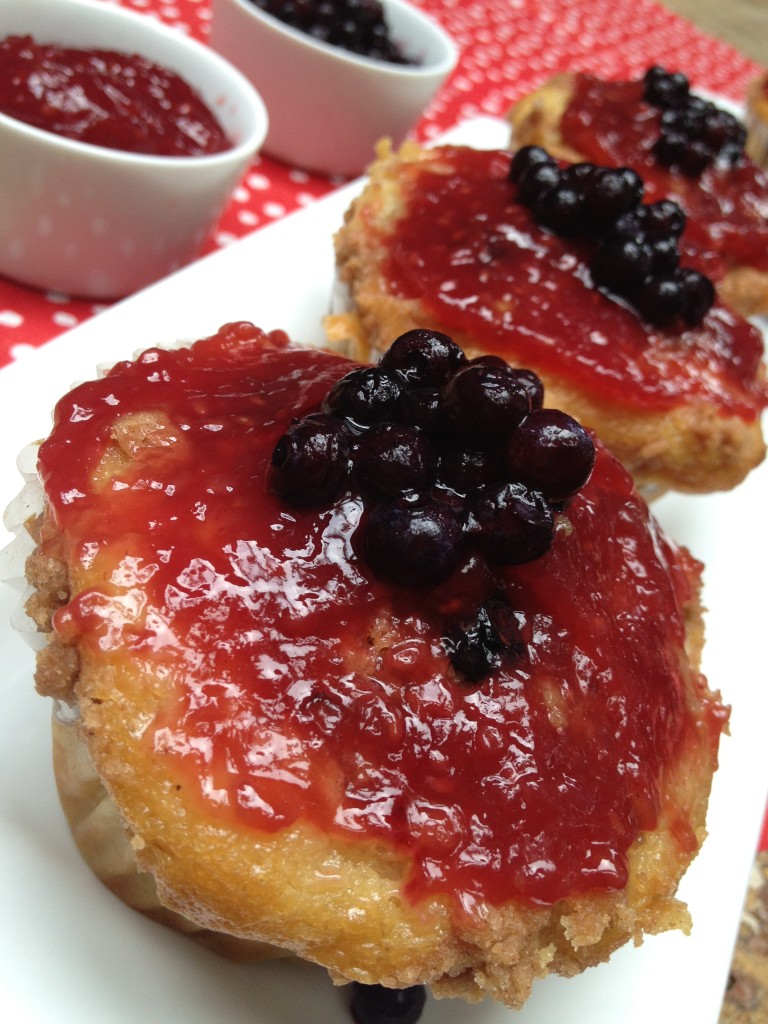 So here today I pack a super food punch in… and also "on" these muffins by using Wild Blueberries.  I also cut out butter, extra sugar, egg yolks, white flour, and whole milk.  I replace them with vanilla almond milk (can use milk of your choice), whole-wheat pastry flour, a little coconut oil, and then the freshest of the fresh: Wild Blueberries. Did you know that most blueberries are not created equal? Some of the differences are that wild blueberries have a more intense blueberry flavor, they have DOUBLE the antioxidants, and are deeper blue pigment. You can see a fantastic comparison to learn more here.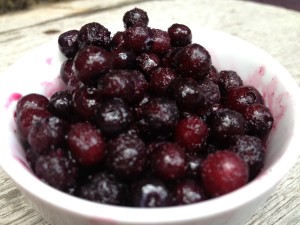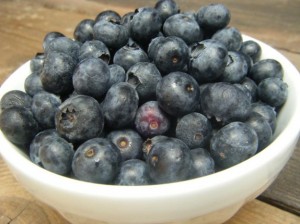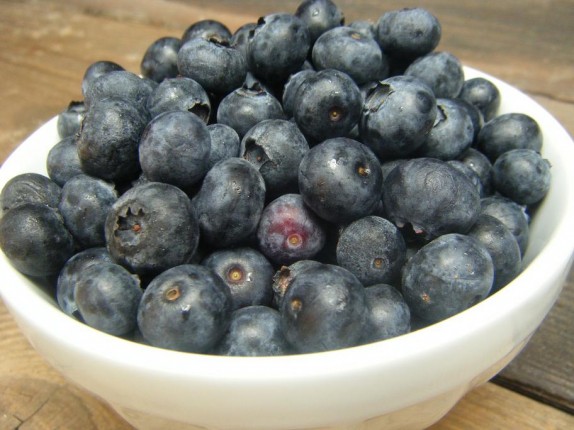 I like to add wild blueberries (as seen to the left vs. blueberries as pictured below) over regular any chance I get. They are tiny antioxidant superstars packed with flavor and are also quite affordable. They are actually grown naturally in fields and then are frozen at harvest locking in their intense flavor and amazing antioxidant power. That is also why they taste so darn good! Also, don't be fooled by their size. You see, they are slightly smaller but pack more to their tiny blue bodies than any other blueberry. What is also so convenient is you can use them right out of the freezer. There is not need to thaw them out. Works for me!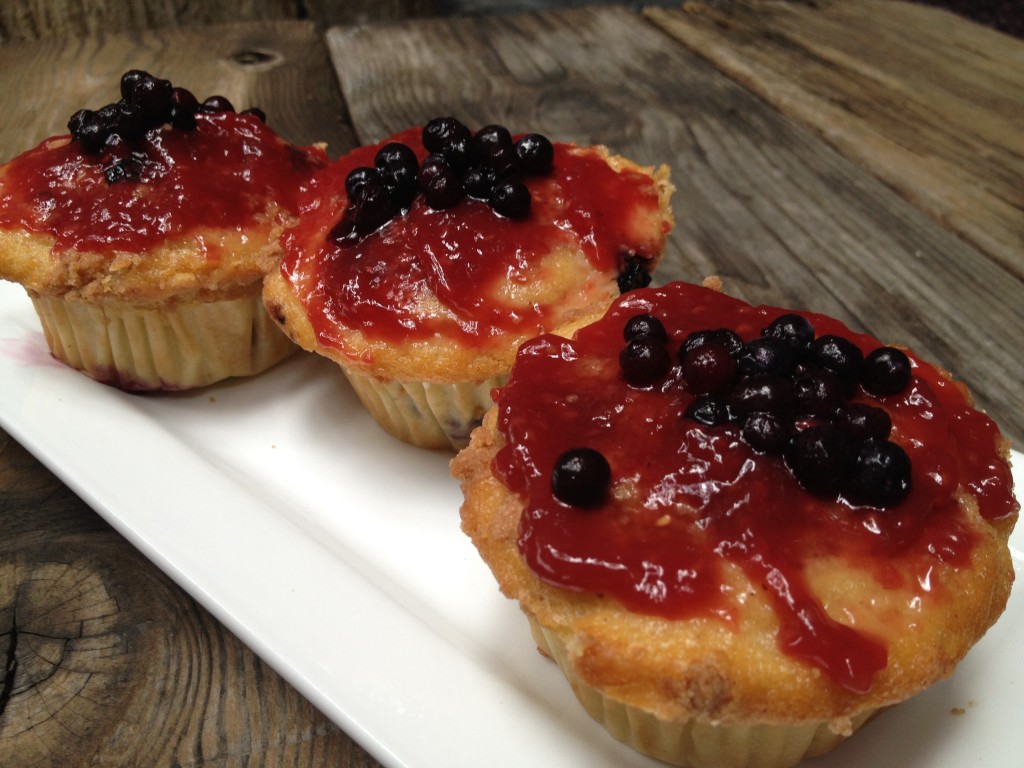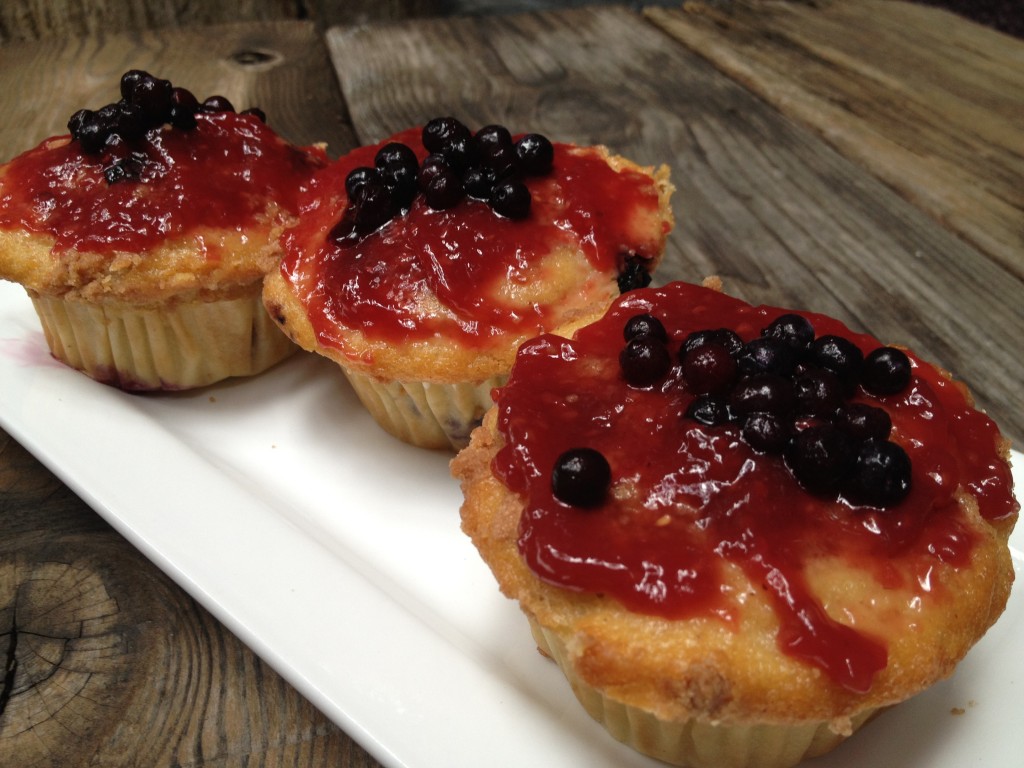 You can do everything exactly the same with them like make smoothies, pancakes, muffins, or add in your oatmeal or cereal. Another great part of wild blueberries is they are available all year round where as normal blueberries are only in prime season in the Summer months. You can find wild blueberries in the freezer section of your grocery store.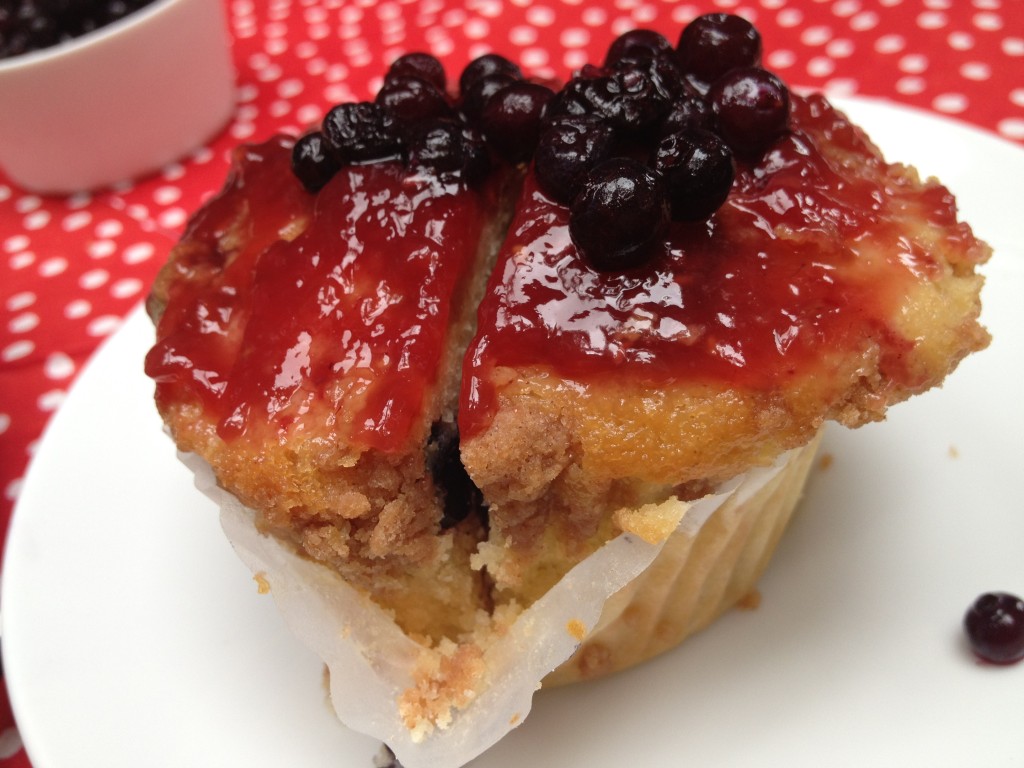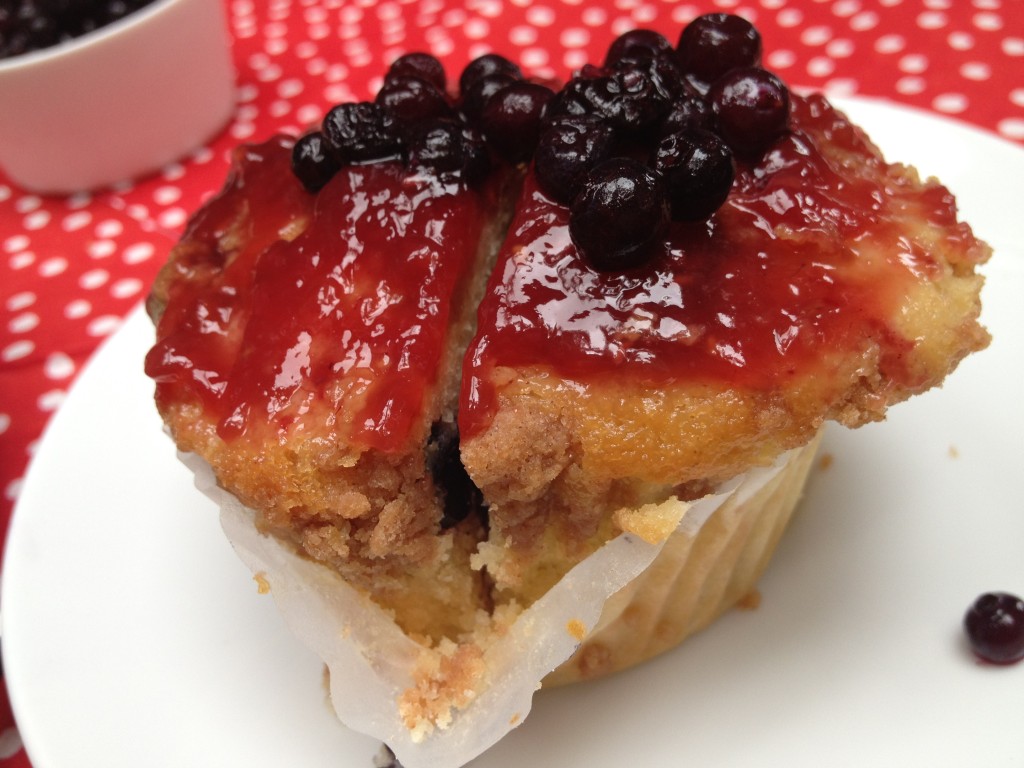 With this muffin recipe you are left with a blueberry muffin that is packed with powerful antioxidants, way less fat and calories, but still a great taste.  The key is also the topping: I use a raspberry jam but you could also try grape, strawberry, or a blueberry spread. Then top with a few extra wild blueberries for presentation. NOTE: You can make a dozen in an normal pan, or make 6 large, or use a mini pan to make "bite-size" muffins. All work with this recipe. Just change the topping.
Great for a breakfast, snack, on the go, and kid-friendly. Can enjoy all year long too with wild blueberries!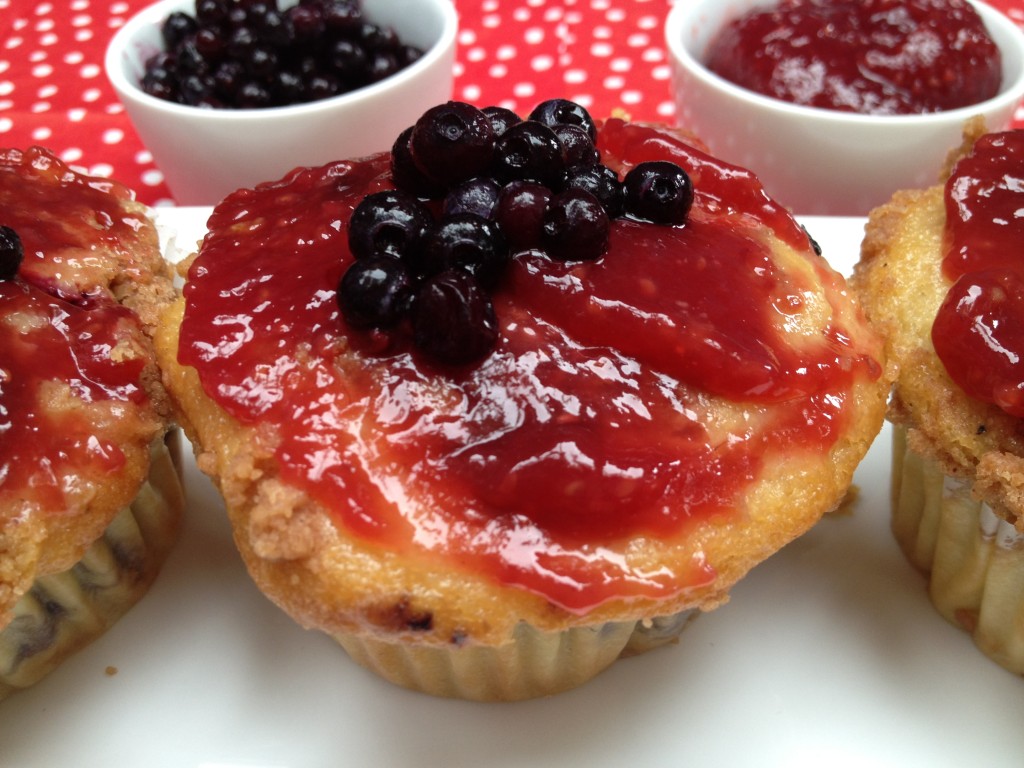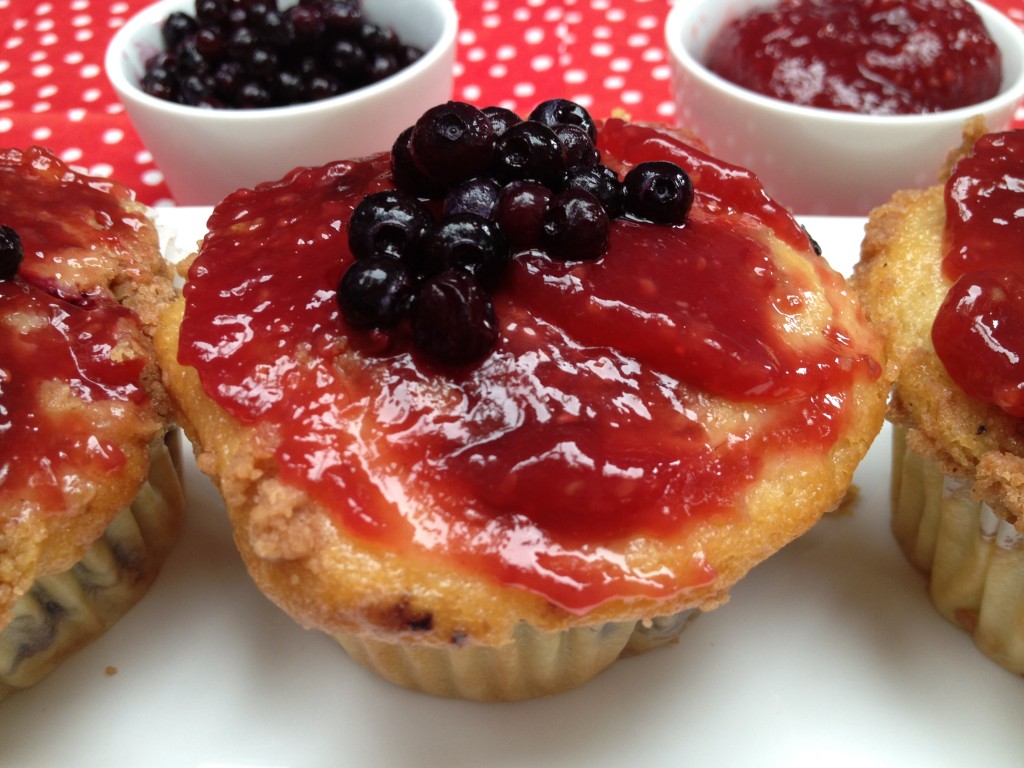 To learn more visit here — > Wild Blueberries and follow along to get their yummy recipes on Face Book, Twitter, Pinterest. 
Also, make sure to check out my Blueberry Oatmeal Almond Squares, my Oatmeal-Blueberry Muffins , and my Blueberry Bliss.
Enjoy!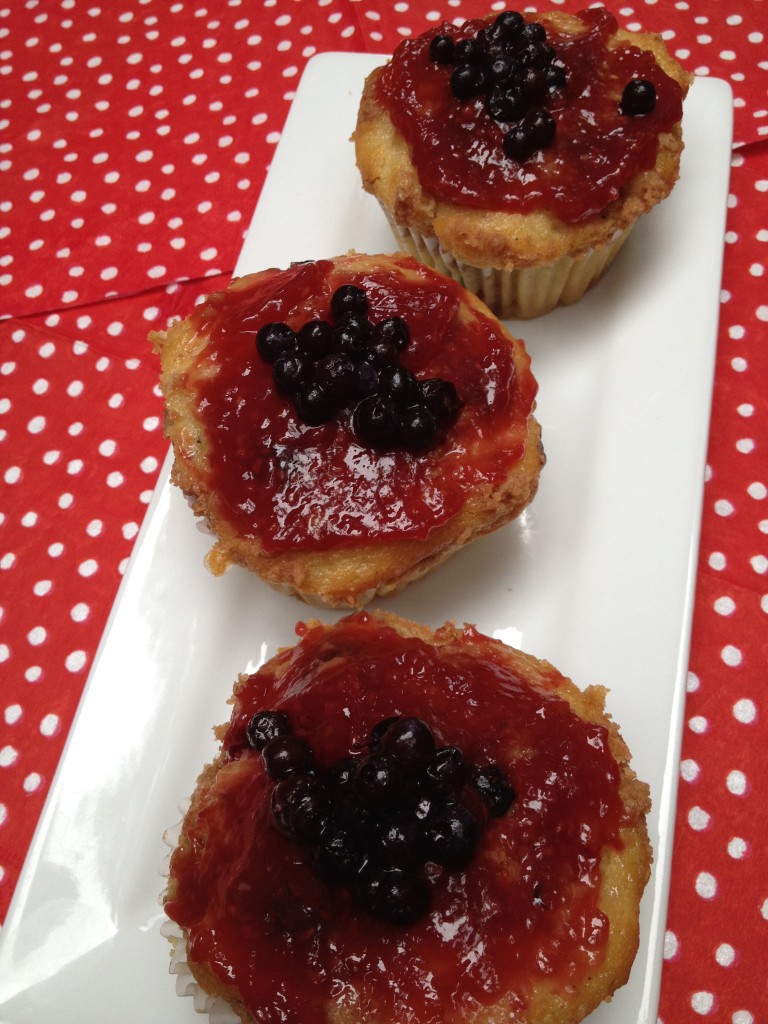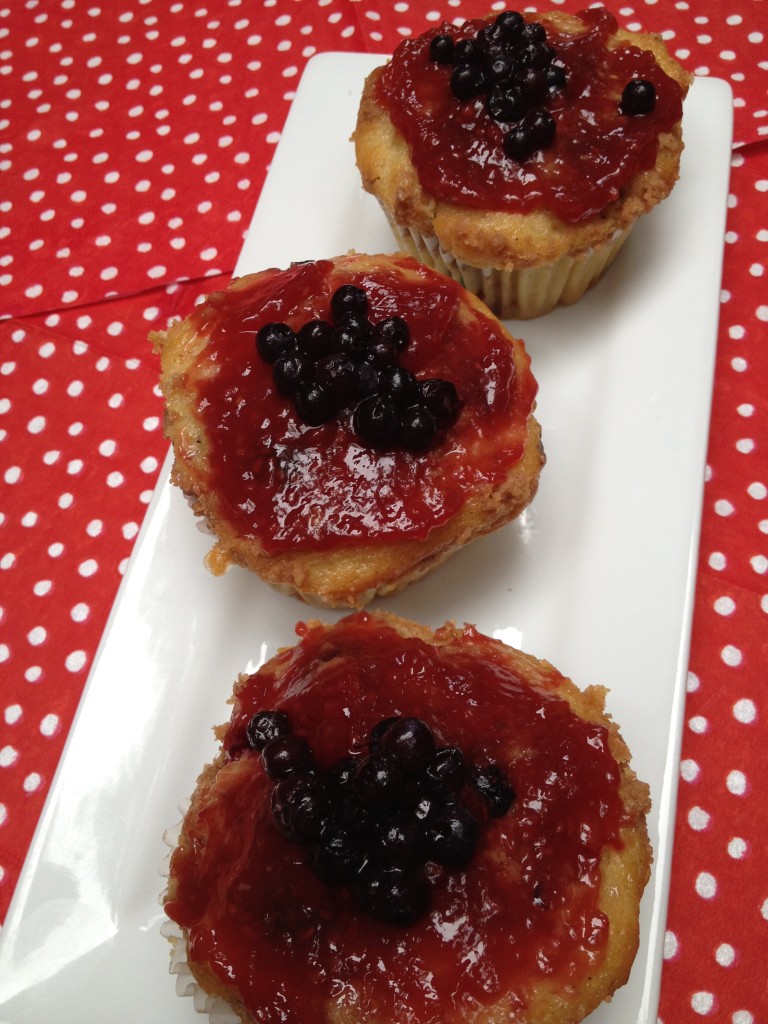 Follow Moni to connect on Face Book, Twitter, Pinterest, and Instagram (-to get a look of my everyday eats!)
EAT WELL. STAY FIT. FEEL GREAT.
Moni
xx