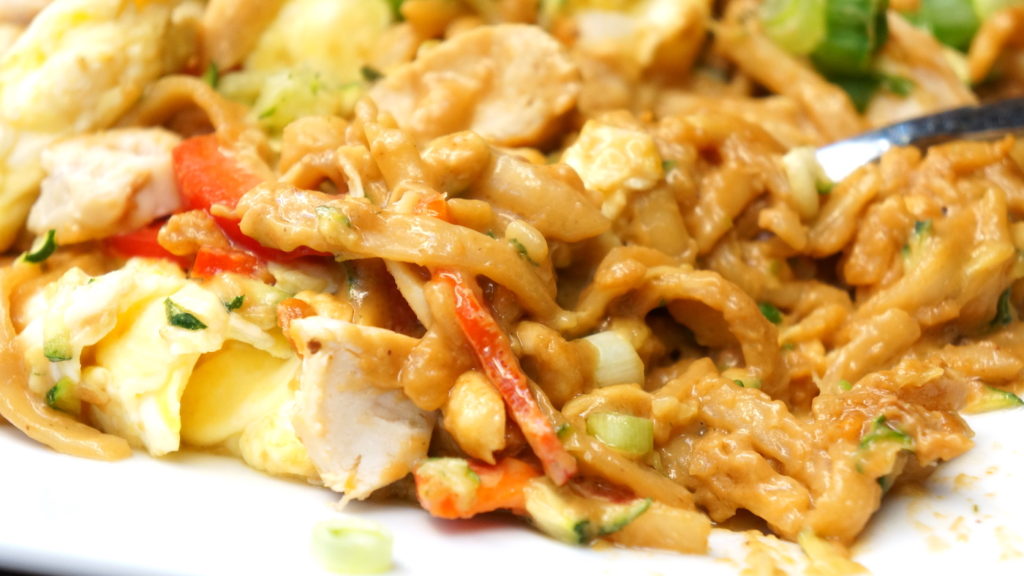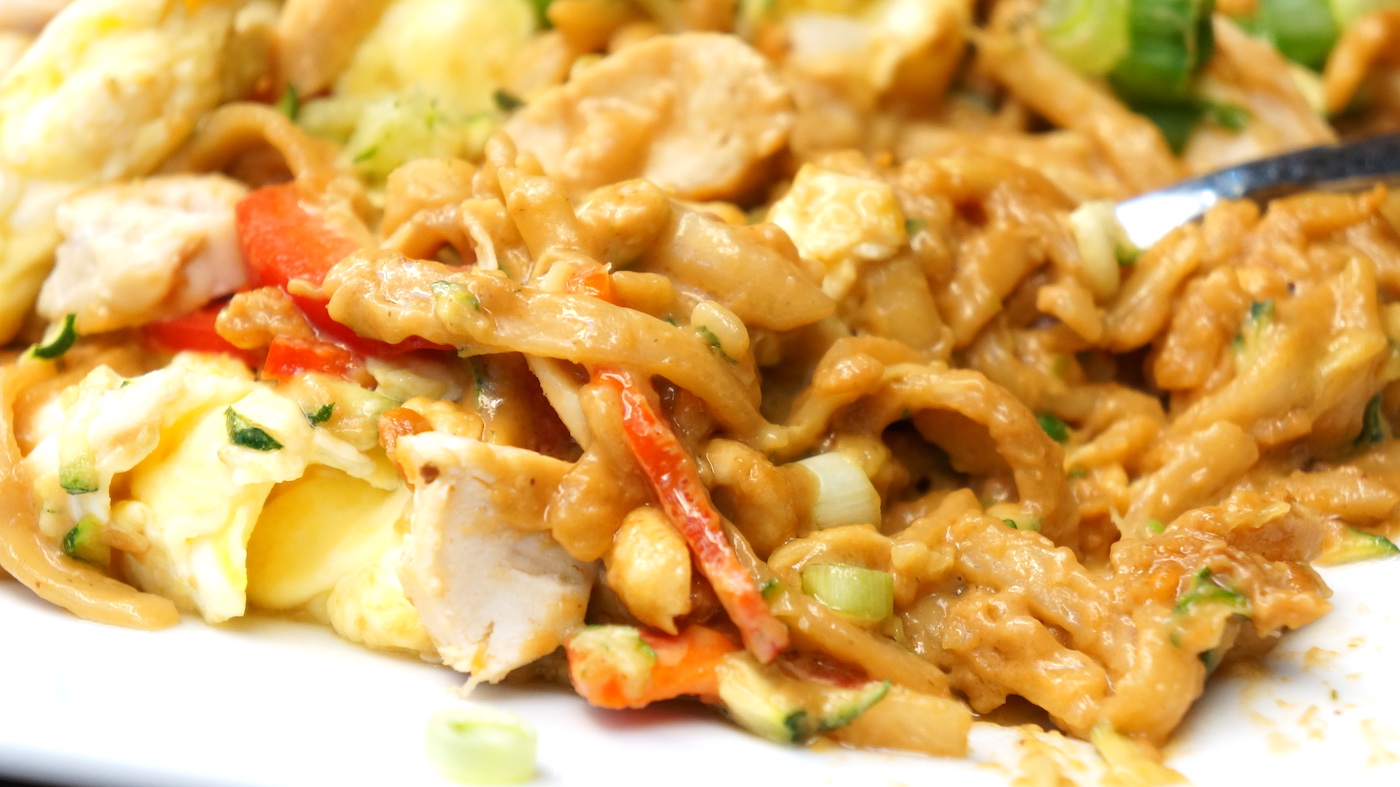 Who does not just love Pad Thai?! I looooooove this classic noodle Thai dish but I most certainly do not love how it can usually be made very unhealthy at most places (like what's down the street).
Relax because my recipe today is light, healthy AND delicious all in one easy dish.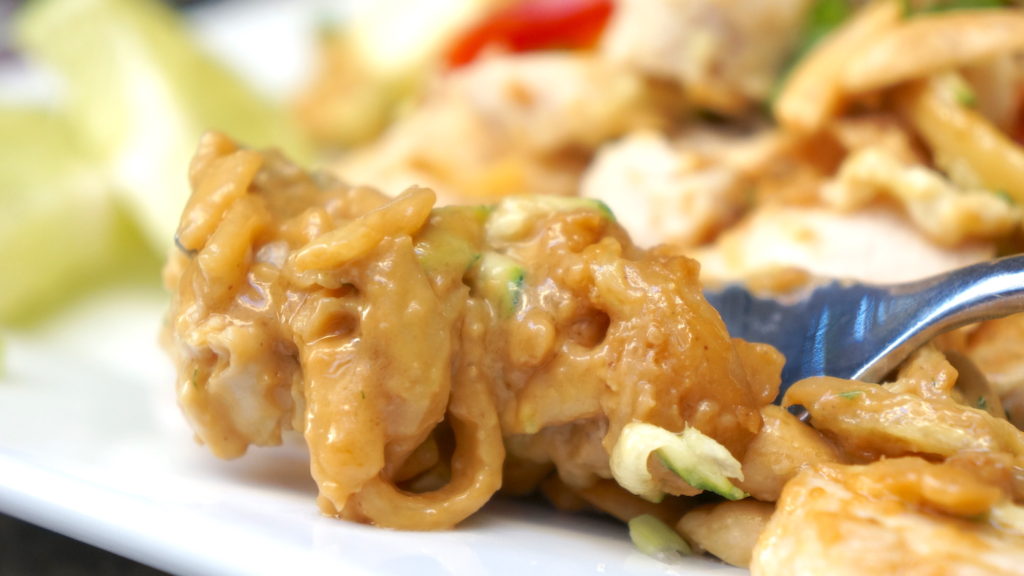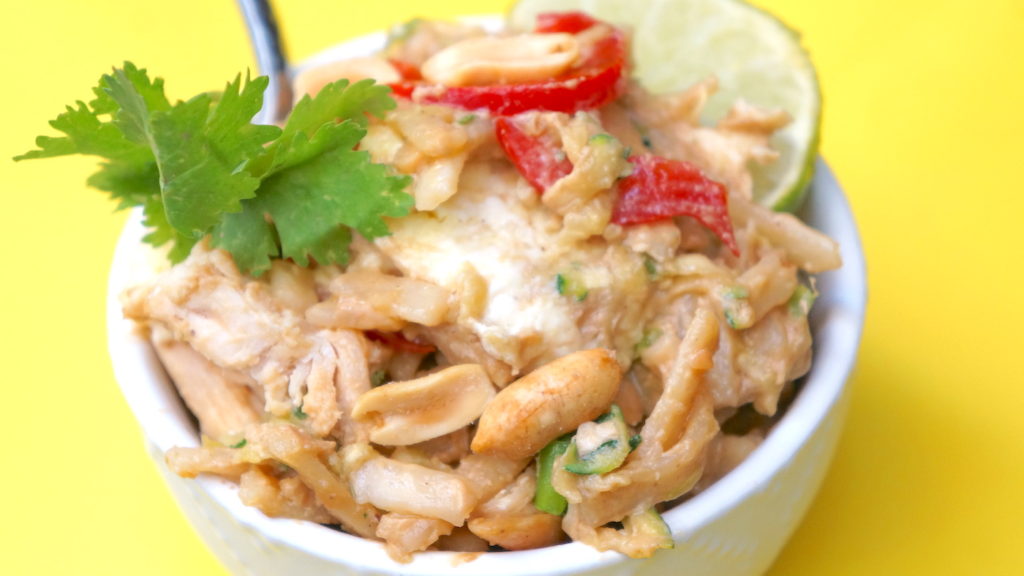 You can feel good about this classic Thai dish that I have created. It's easy, delicious, and much healthier for you… plus the entire family will enjoy it. Our little 2 year old loves it! We make one without any hot seasonings although he doesn't seem to mind it! You can see my notes below.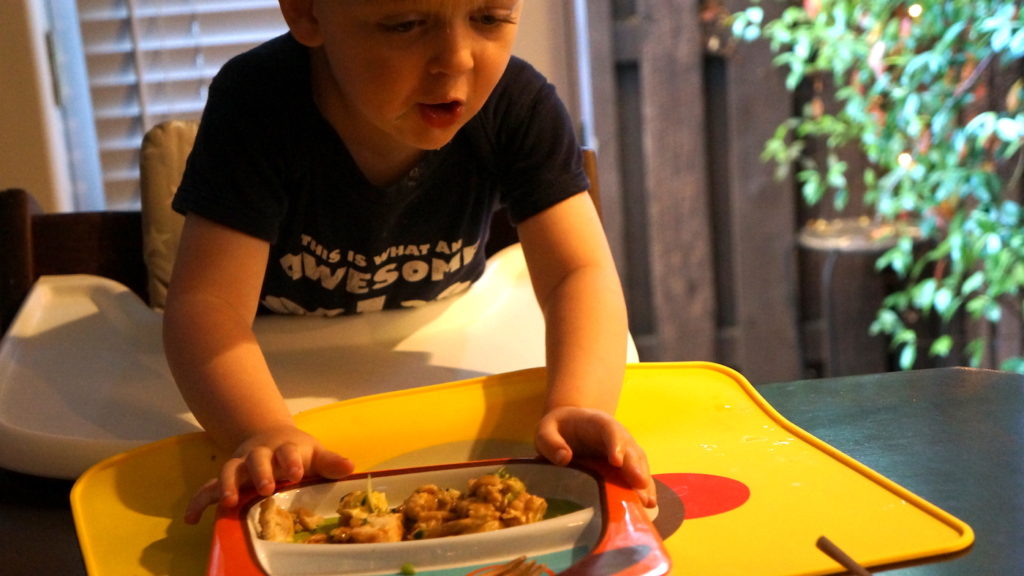 I use chicken (but you can absolutely use tofu here as well) and I love using JSL Fortune Noodles that are also GLUTEN FREE! You can purchase all Fortune Gluten Free Noodle products at Albertsons, Von's, Safeway, Dierbergs Markets and Cub Foods.
These noodles are also pre-cooked, cholesterol-free, MSG-free and ready to serve in just minutes! What's not to love about that.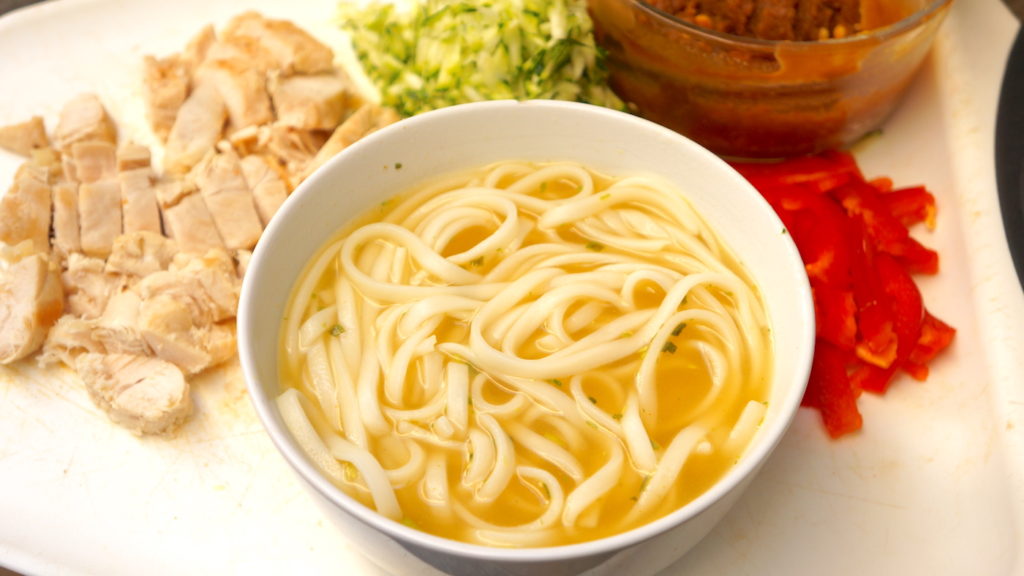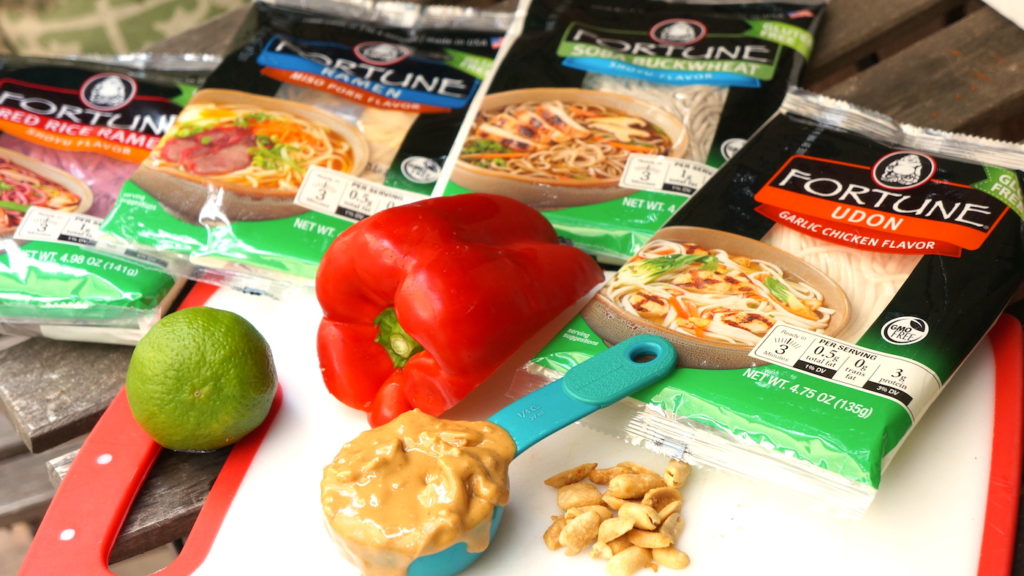 This is a great recipe to switch up your usual "go-to" meal. Give it a try!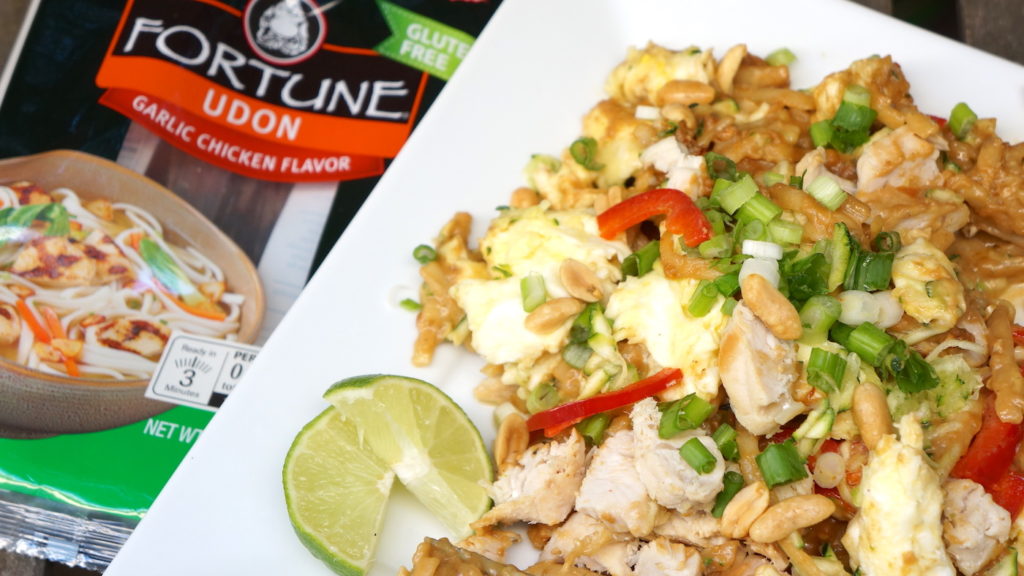 Do you love Pad Thai? Have you ever made it at home?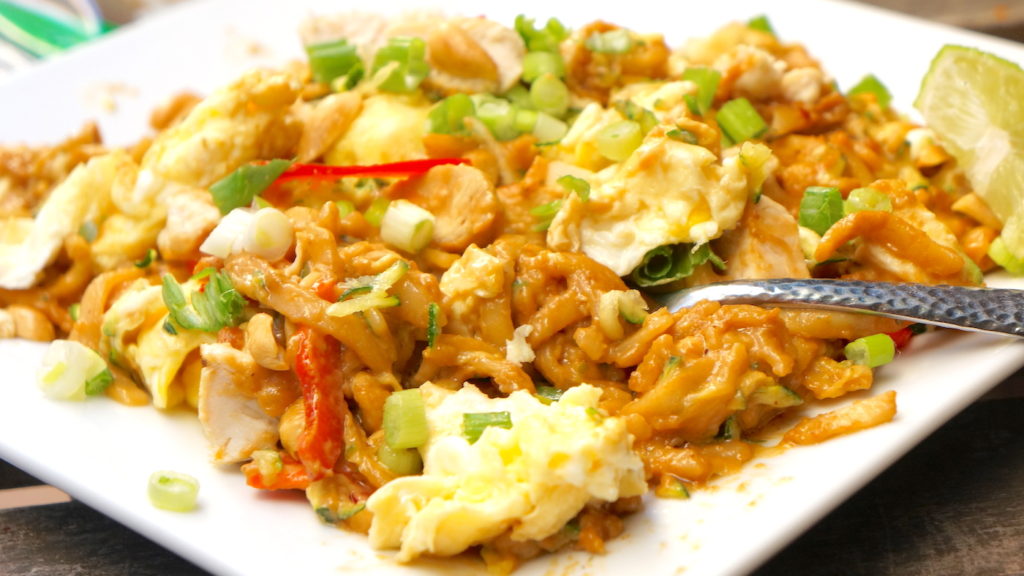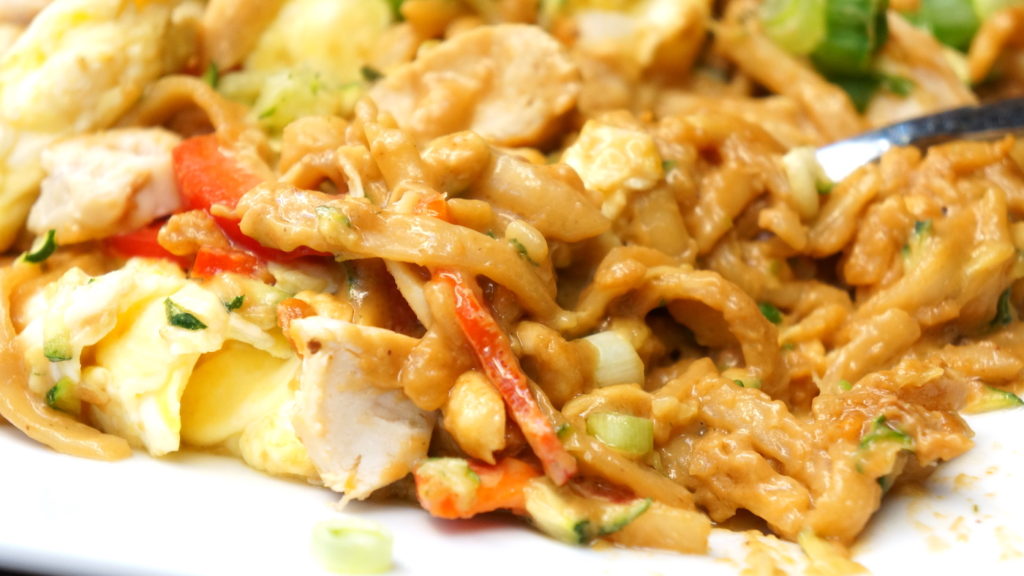 Healthy Gluten Free Pad Thai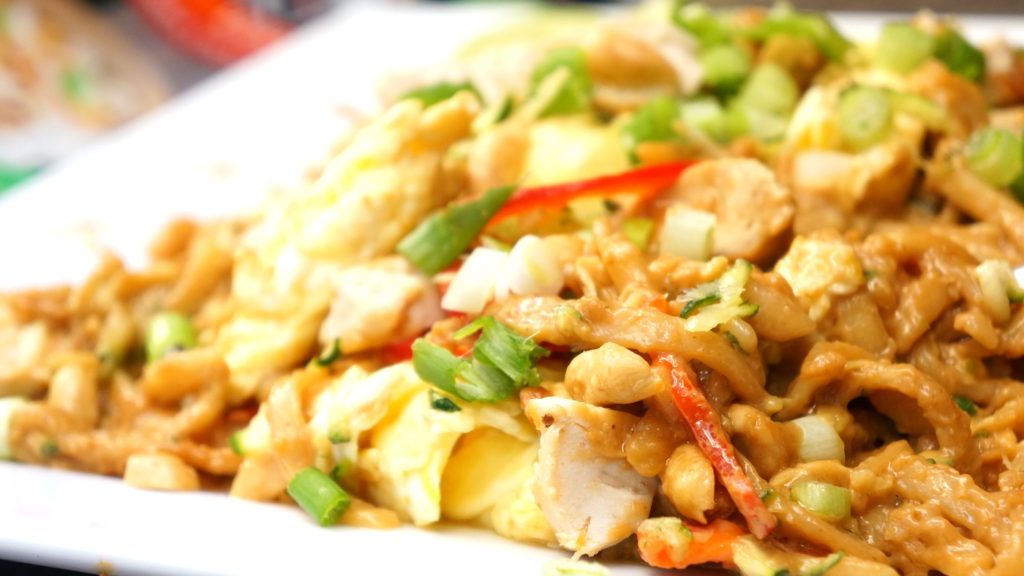 Serves 4
Ingredients:
1 lb of organic chicken tenders or can us 1 package firm tofu, drained
1.5 tbs of toasted sesame seed oil
1 pkg Fortune Udon Noodles, garlic chicken flavor
1/4 cup peanut butter
1/4 cup low sodium soy sauce, or tamari
2 tbs stevia, or sweetener of choice
2 tbs fish sauce
1 tbs Sriracha sauce, skip if you do not like heat or if you are feeding little ones, optional
2 tbs coconut oil, divided
2 large eggs, lightly beaten
1 large egg white, lightly beaten
1/2 red bell pepper, thinly sliced
1 zucchini, shredded
1/2 cup chopped green onions
1/4-1/3 cup unsalted, dry roasted peanuts, chopped
1 cup of bean sprouts, optional
4 lime wedges and cilantro for garnish (both optional)
Directions:
1. Place the sesame seed oil in a pan over medium heat. Place the chicken in the pan (add salt and pepper to your liking) and cook until golden. Cut into strips. Or if using tofu, make now.
2. Prepare noodles according to the package. Note: Use the seasoning packet that is included with the pkg. but reduce the water to just 1/2 cup. You want the noodles with just a little bit of broth and with garlic flavor. Set aside.
3. Combine peanut butter, soy sauce, stevia (or sugar), fish sauce, and Sriracha (if using) in a small bowl. Heat 1 tbs coconut oil in a nonstick skillet over medium heat. Add eggs and egg white; cook until almost done (about 1 minute), stirring constantly. Remove from pan.
4. Heat remaining 1 tbs oil in pan. Add noodles and liquid. Stir in peanut butter mixture; cook about 3-5 minutes until nicely coated. Add egg mixture; cook 1 min, stirring often. Now add in red bell pepper, zucchini, and chicken (or tofu) and mix until well combined. Remove from heat; stir in onions and bean sprouts if using.
5. Place 1 cup of noodle mixture on each of 4 plates. Top with peanuts. Serve with lime wedges and cilantro. You can also serve with a nice green salad or make into lettuce wraps for the perfect low carb meal. Enjoy!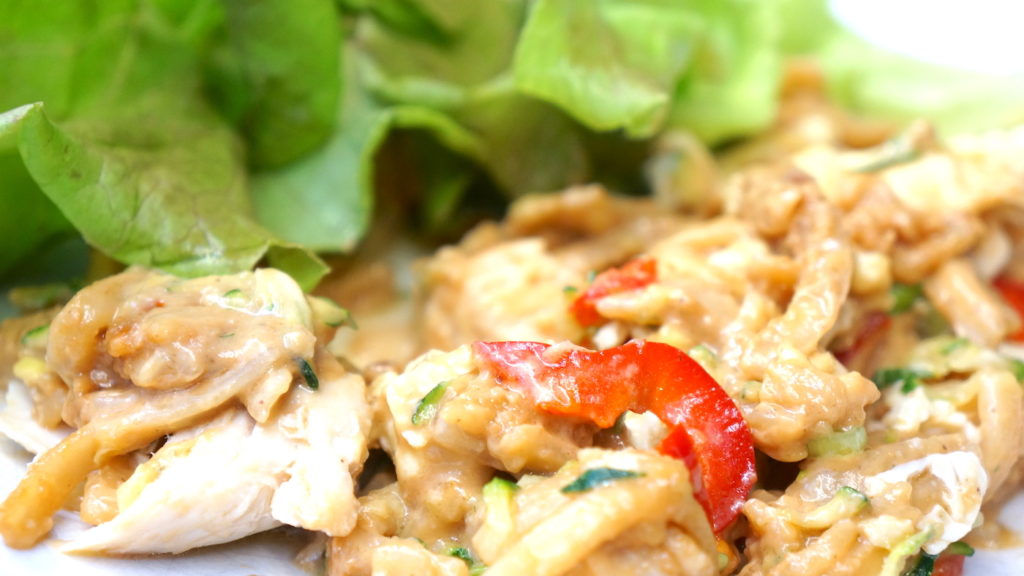 To learn more about JSL Foods follow them on Facebook, Twitter and Instagram for recipes and tips!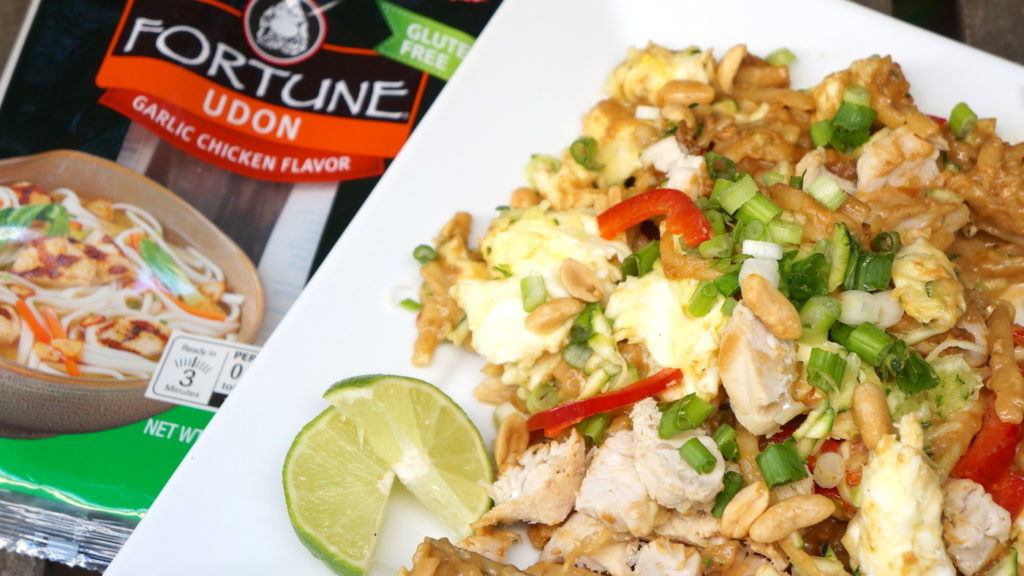 #glutenfreenoodles #cooklikeawokstar #fortunerecipechallenge
This post is sponsored by JSL Foods for a fun recipe challenge but all opinions and content are my own.