Need a new twist on a St. Patty's Dish?  WOW! These turned out great. I don't know how St. Patrick's Day is for you, but I have nothing but great memories for this day so it is always a day I look forward to.
Some other neat ideas in the photo to think about here below, but TODAY I am talking brownies!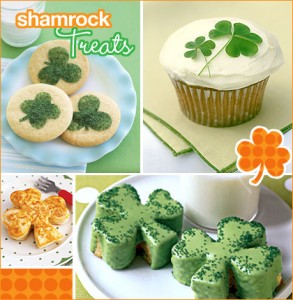 When I lived in Steamboat Springs, CO (one of the best ski resort towns in the country-I might add!), this was the day we lived for!  All the locals would go far into the back country and everything would be set up to snowboard and just have a good ol' time.  Think a mild version of Mardi Gras.  They no longer do this, but the 4 years that we took part in, we had the times of our lives and you just can't forget it. Now that I am in L.A., I still always make a dish or treat to honor this day.
I have still managed to keep this recipe on the "light" side of things.  Yes, they are brownies- So, Yes there are essential ingredients to include such as butter, sugar, and flour.  However, I have it down to HALF the butter, sugar, and flour.
For this special day, we have a secret ingredient… Guinness. Yep, that would be Beer.  Special occasion, special treat. You follow?
These can't be more perfect for St. Patty's Day and they look really spectacular too.  This particular recipe may seem like kind of a lot of work, but it is not.  You can handle it! Enjoy~
Try my other Brownie Recipes too.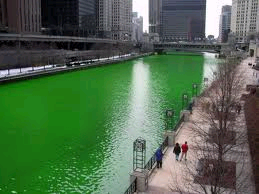 HAPPY ST. PATRICK'S DAY!!!