I share with YOU another holiday family recipe and tradition from my husbands family. These are absolutely perfect for The Holidays to entertain with or give out as gifts; not to mention SO unique and oh SO tasty!  They are easy, perfect for travel, and so sweet and so delicious. Is that not the perfect recipe for the holidays? Kids also love em' and they love to make them too. SO EASY they are!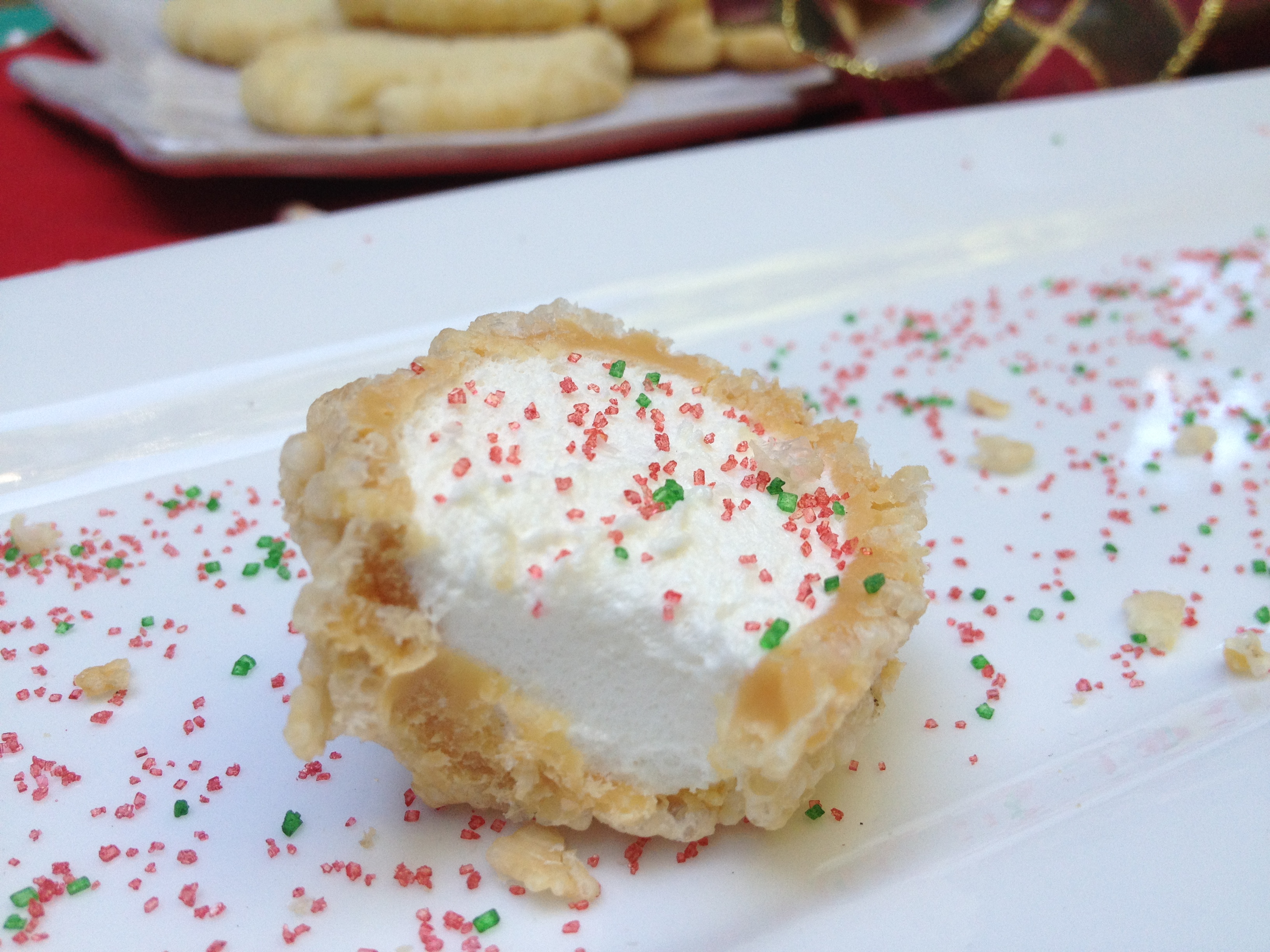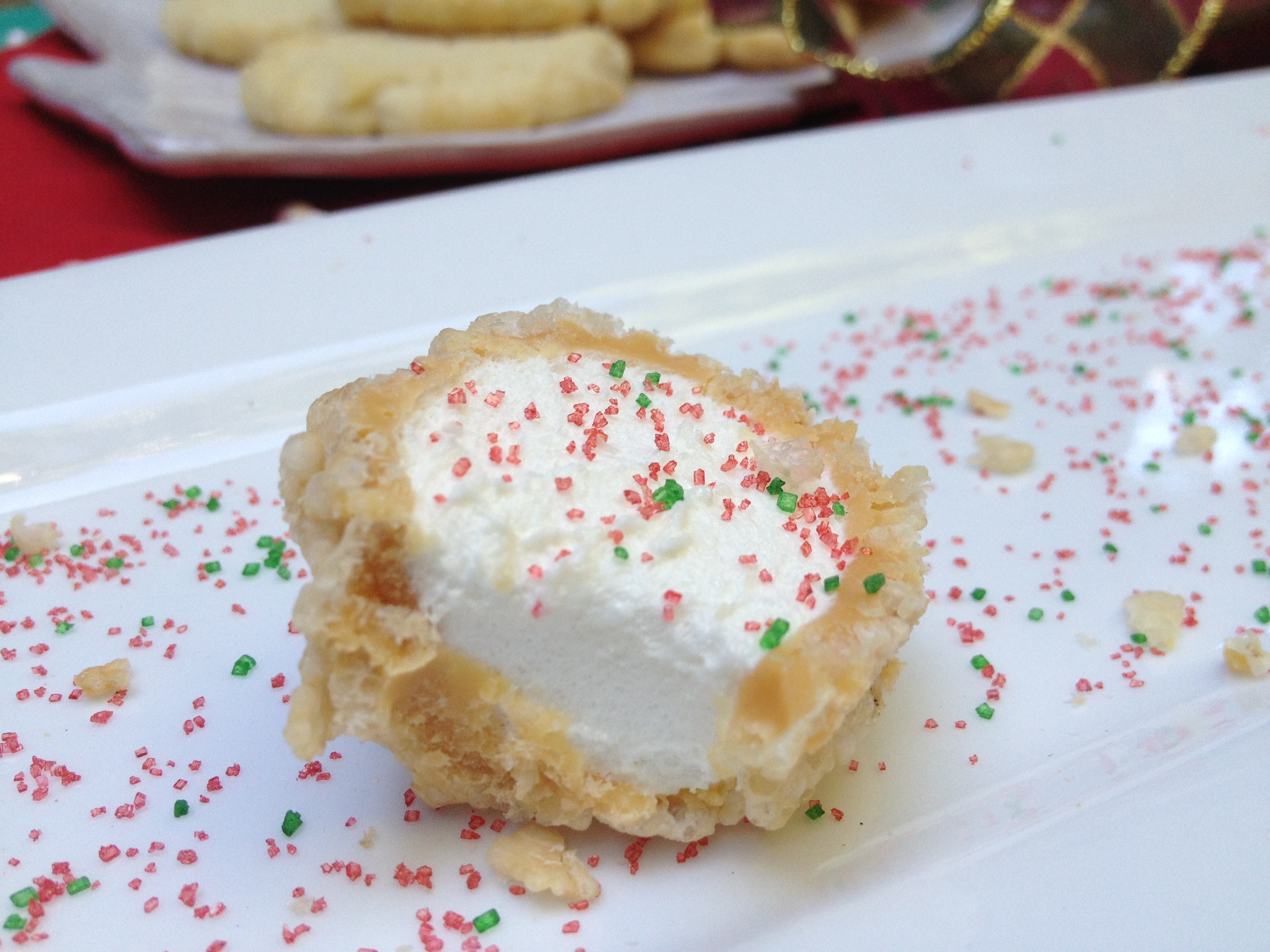 One of our favorite memories with "Crispy Balls" are when we get the mail. We usually see a brown box from my Mother-in-Law-Joanne Nelson a.k.a (THE CARE PACKAGE) that we get at least twice a year full of these! Yes, we are old and we love looking forward to a CARE Package! Don't judge.
We get so excited and pop one or two in our mouths and the rest in the fridge/freezer to last for awhile. My husband likes his frozen whereas I like mine at room temperature. We enjoy these but in moderation of course, just look at The Moni Meter rating on this one!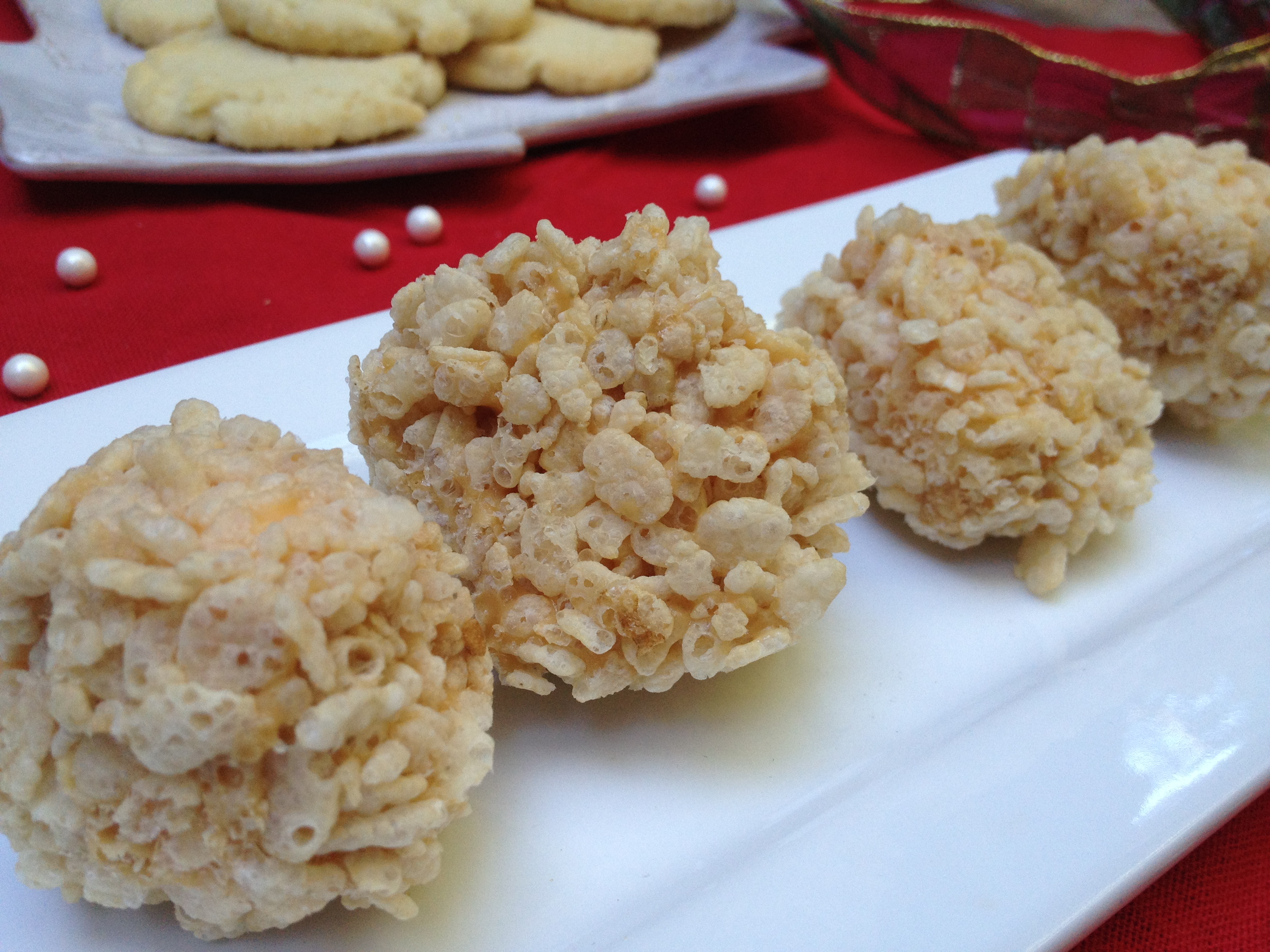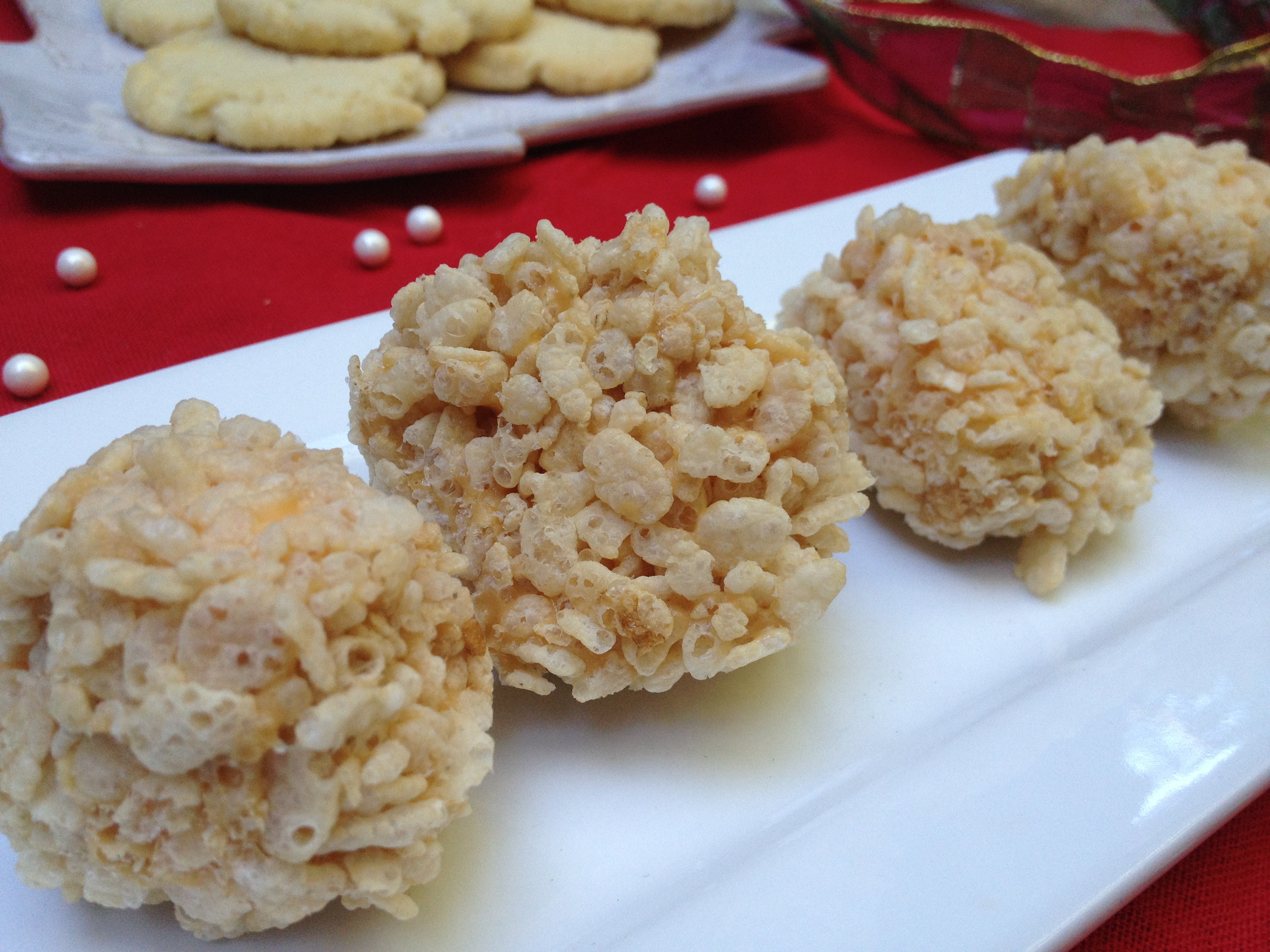 BE WARNED: These are sweet! Deliciously sweet and savory! So slow down and enjoy these. Great in the fridge or out on a cookie tray for all to love. I can promise you this though: Everyone will say "Oh whoa and Wow! What are these things!? The are SO darn good!"
NOTE: Can be stored at room tempature, in the fridge, or in the freezer.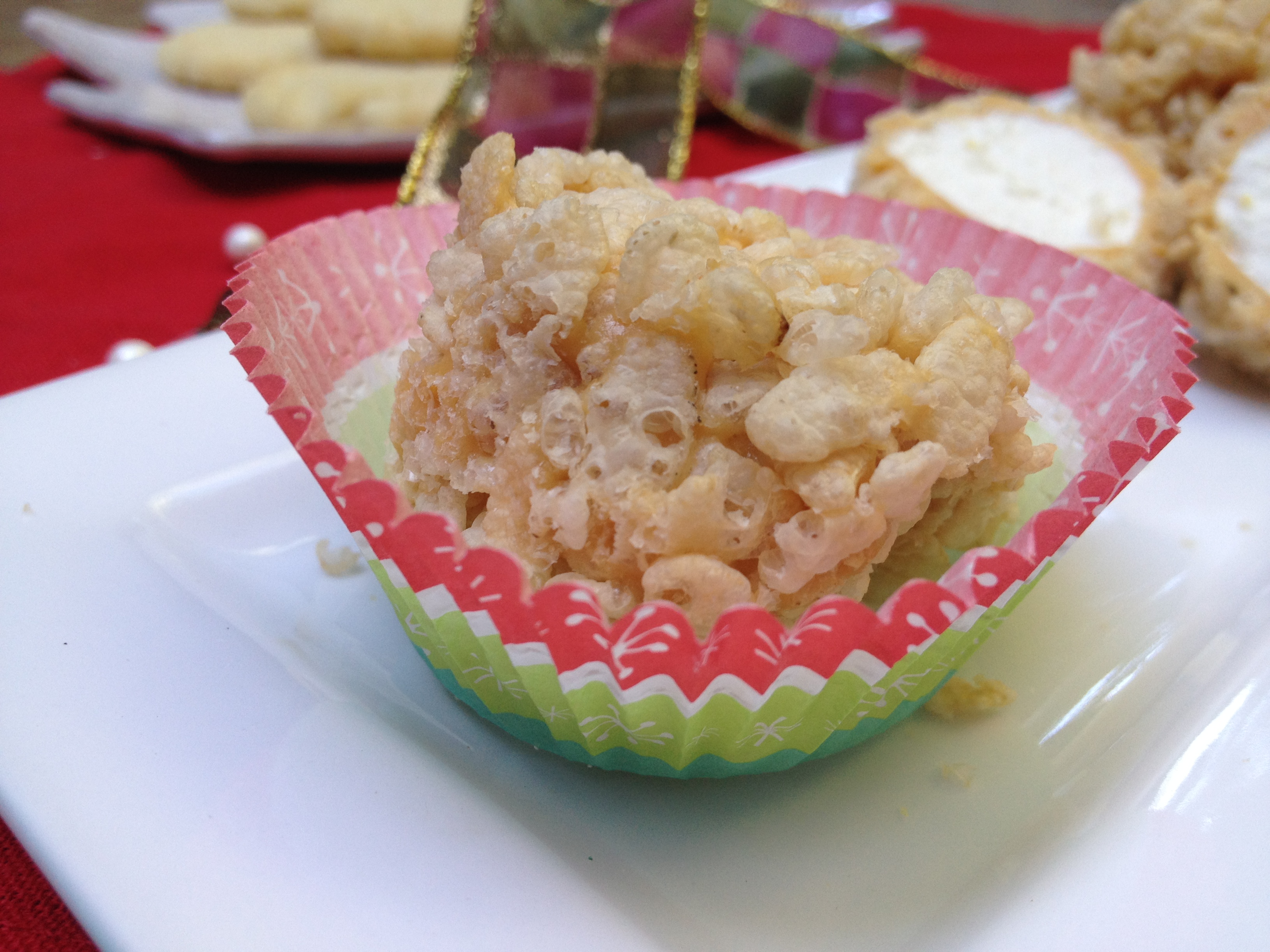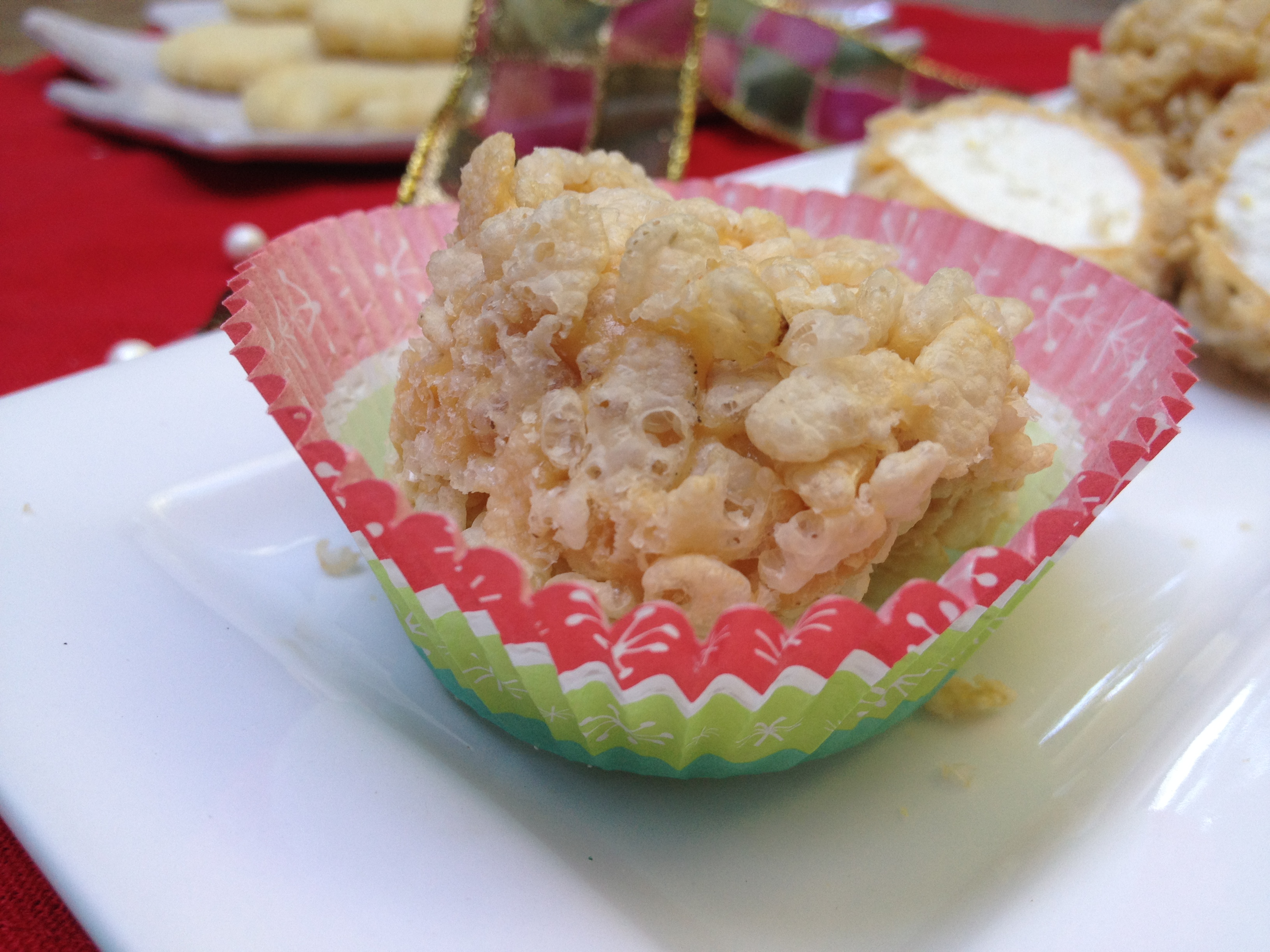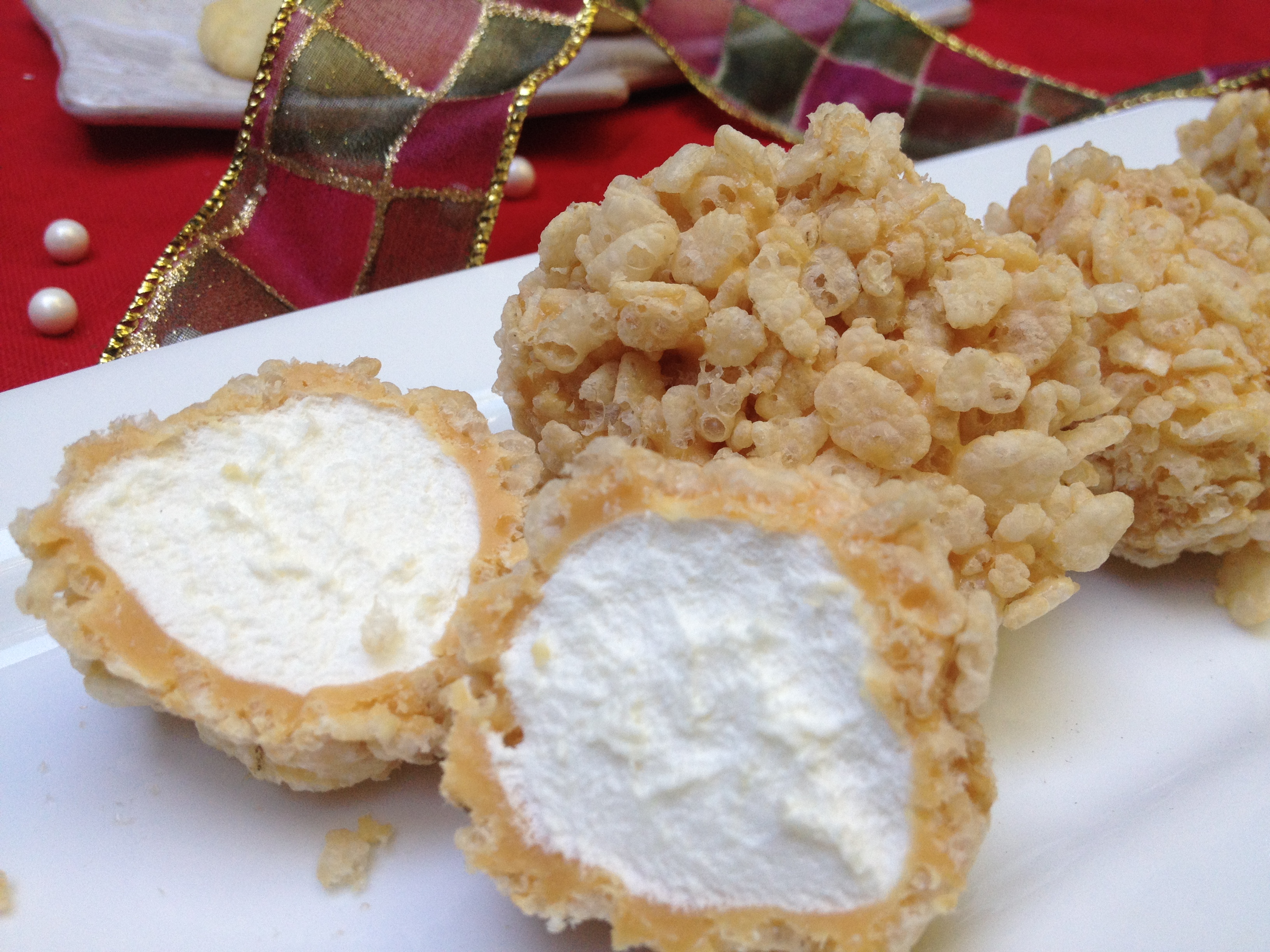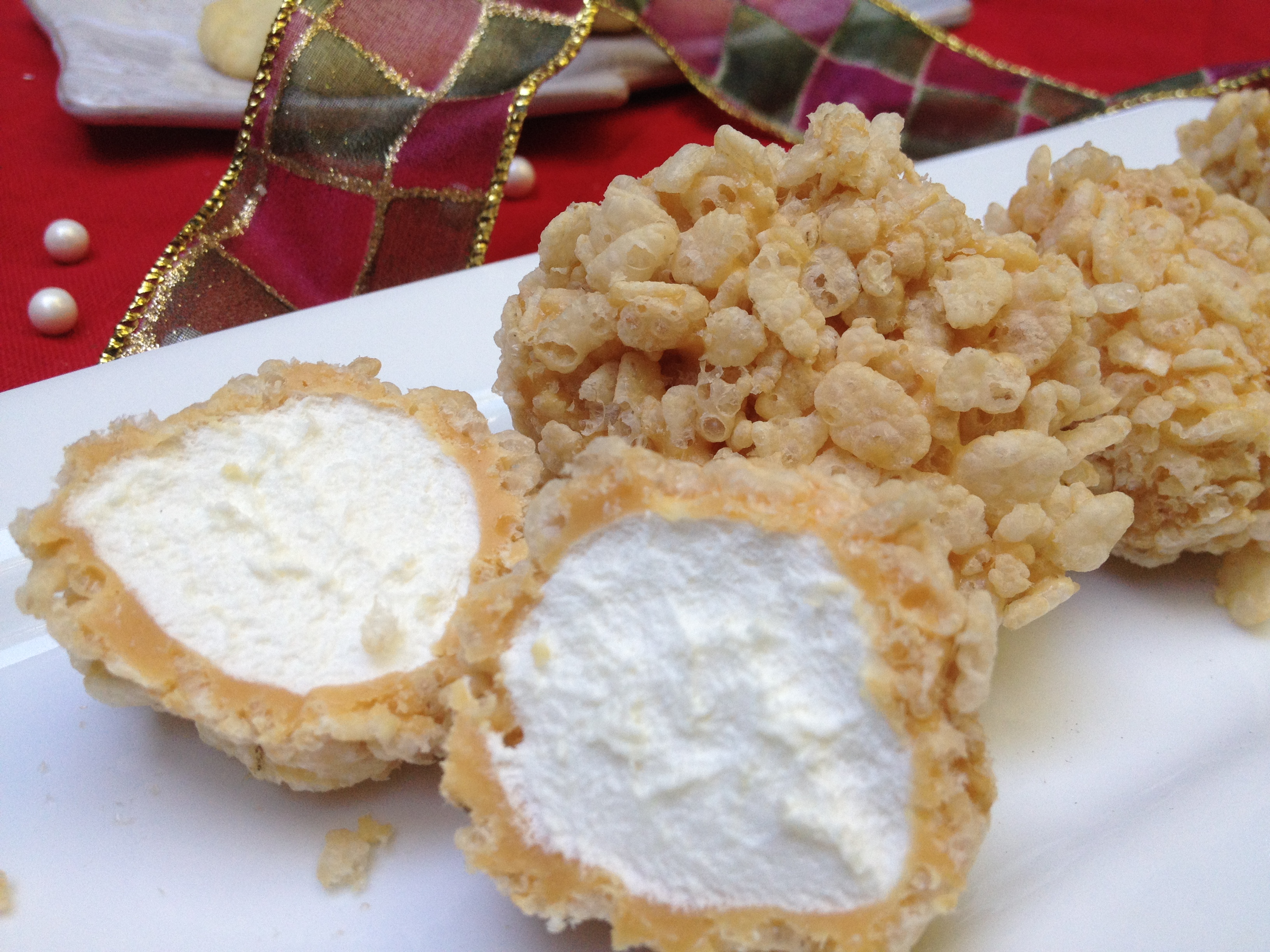 Santa loves them too! See- he cleaned our cookie tray.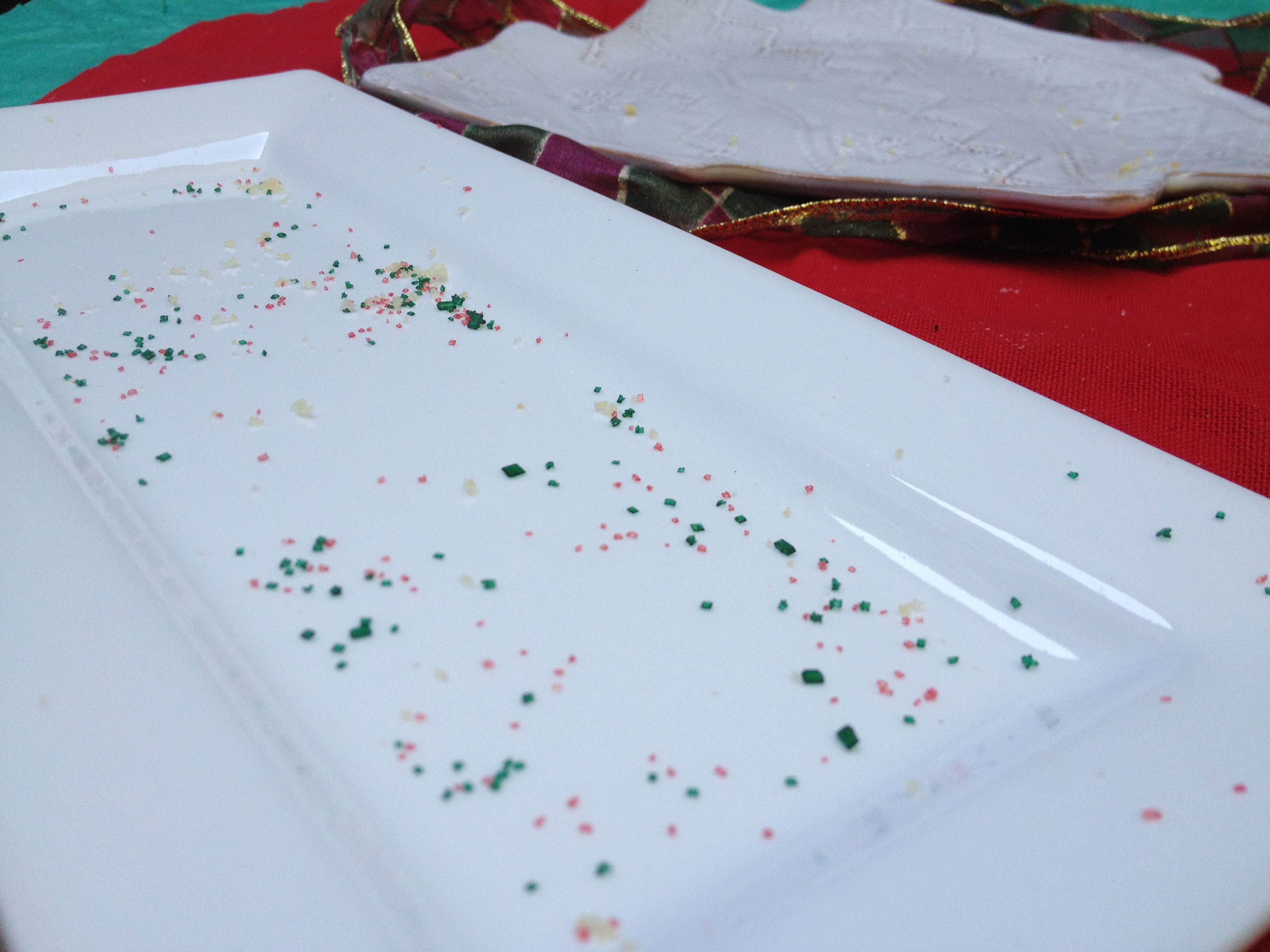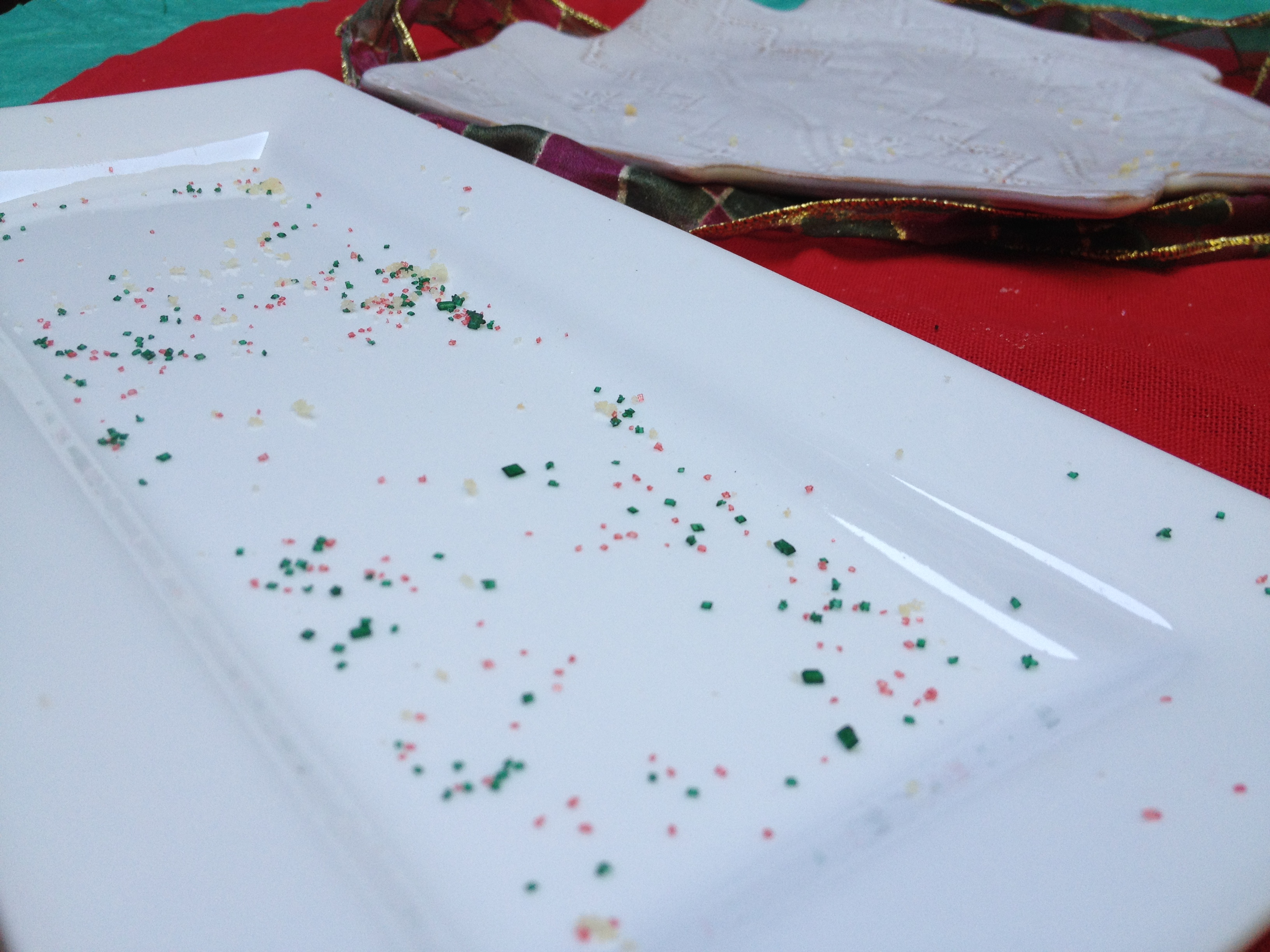 Enjoy! Also a great anytime treat for any occasion like Easter:
Here are all my Holiday Treats to enjoy!
Connect with Moni on Face Book, Twitter, Pinterest, and Instagram @monimealfitness  (-to get a look of my everyday eats!). Grab a recipe or two at www.monimeals.com before you head over for a quick workout at www.monicanelsonfitness.com.
EAT WELL. STAY FIT. FEEL GREAT.
Moni xx