So here is pretty much the best recipe ever. You know I love this day called Valentine's Day and that I have many Valentine's Day Goodies Recipes-it is true… but this one… oh, I do LOVE!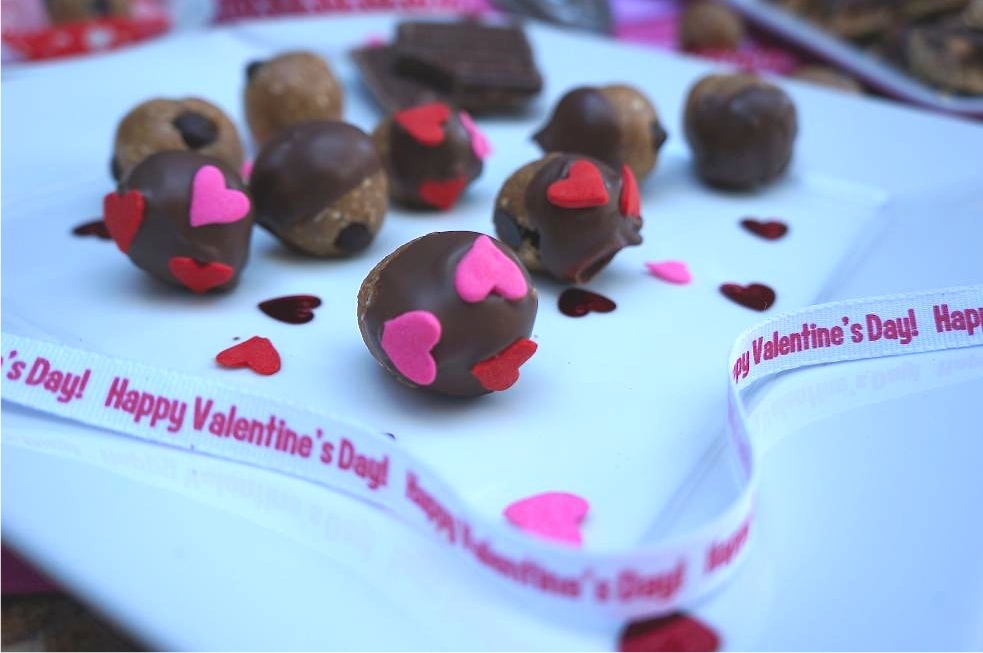 It is easy, affordable, healthier than most treats, SO go gosh darn cute and delicious all-in-one! I use my Moni Cashew Cookie Chew Recipe and add a twist. A very yummy, delicious, chocolate twist.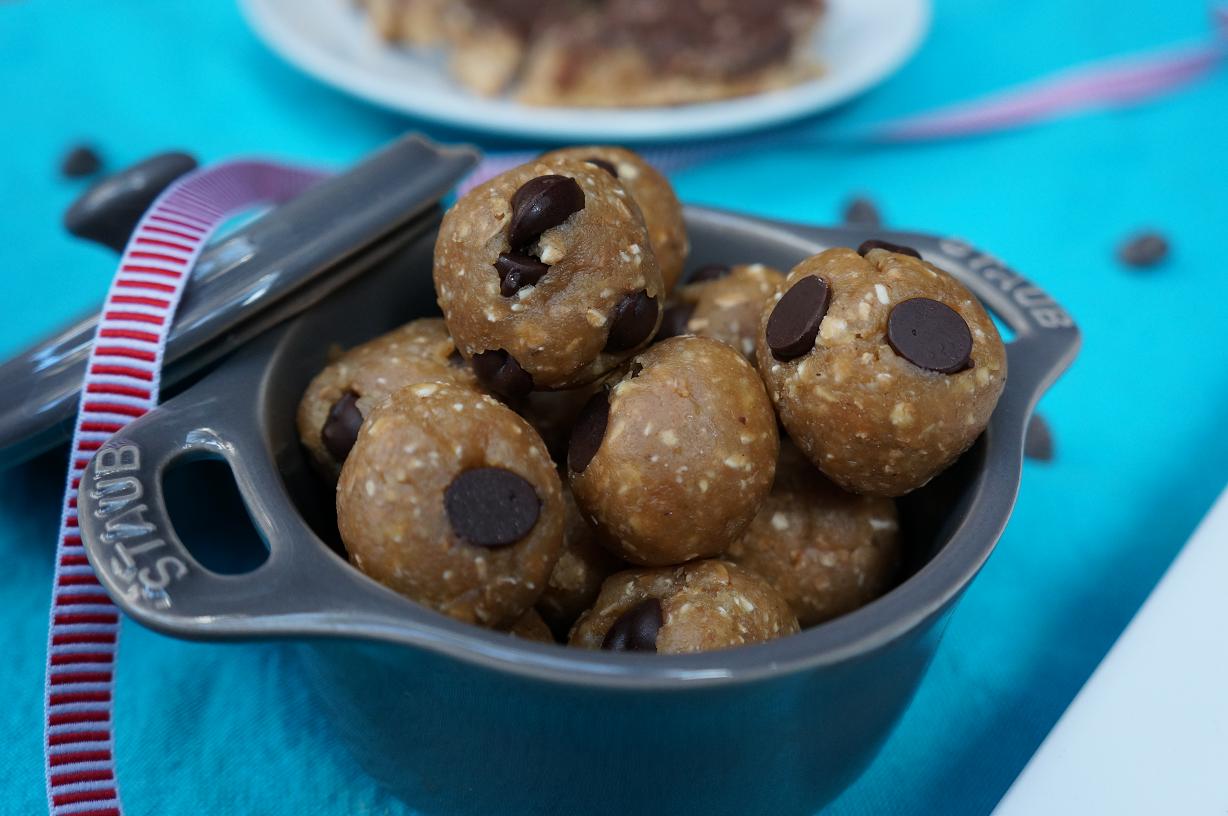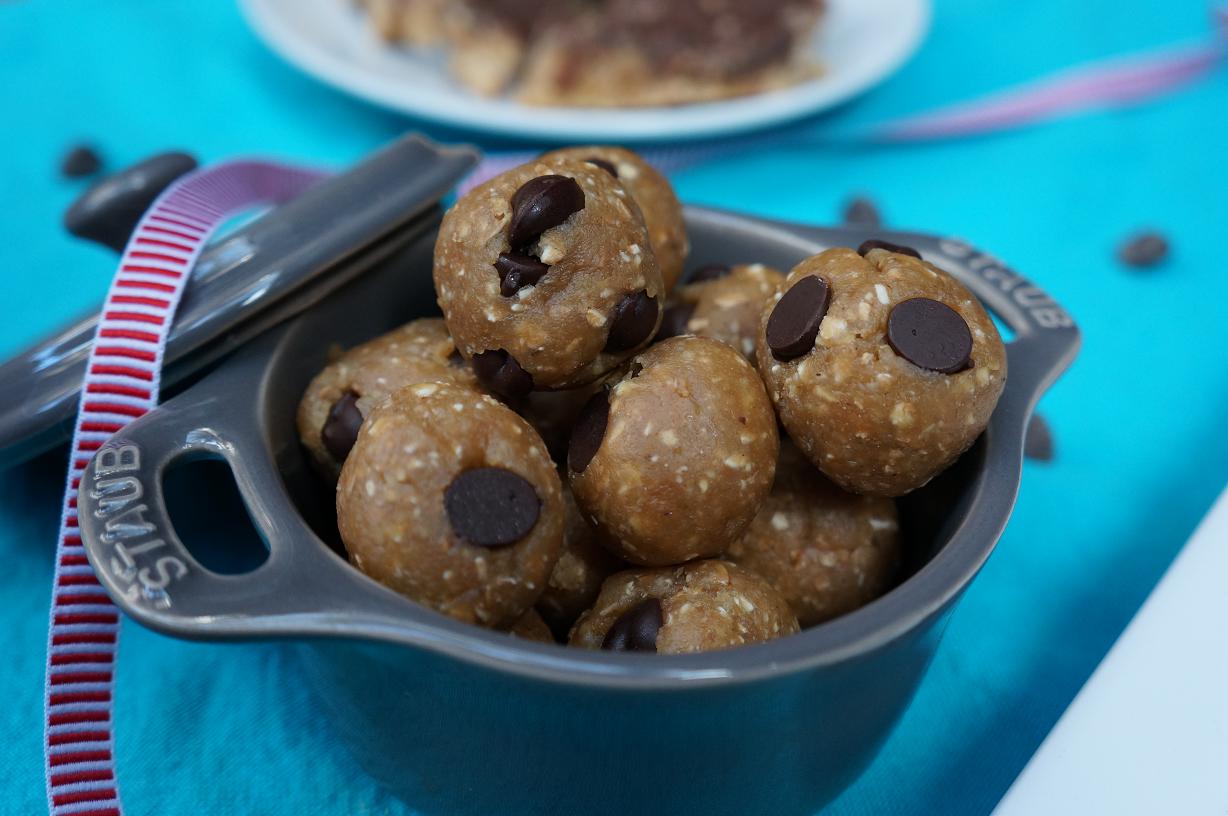 All you do is make my original cookie chew balls and dip them in your choice of chocolate, sprinkle them with some Valentines Day flare, and you are done.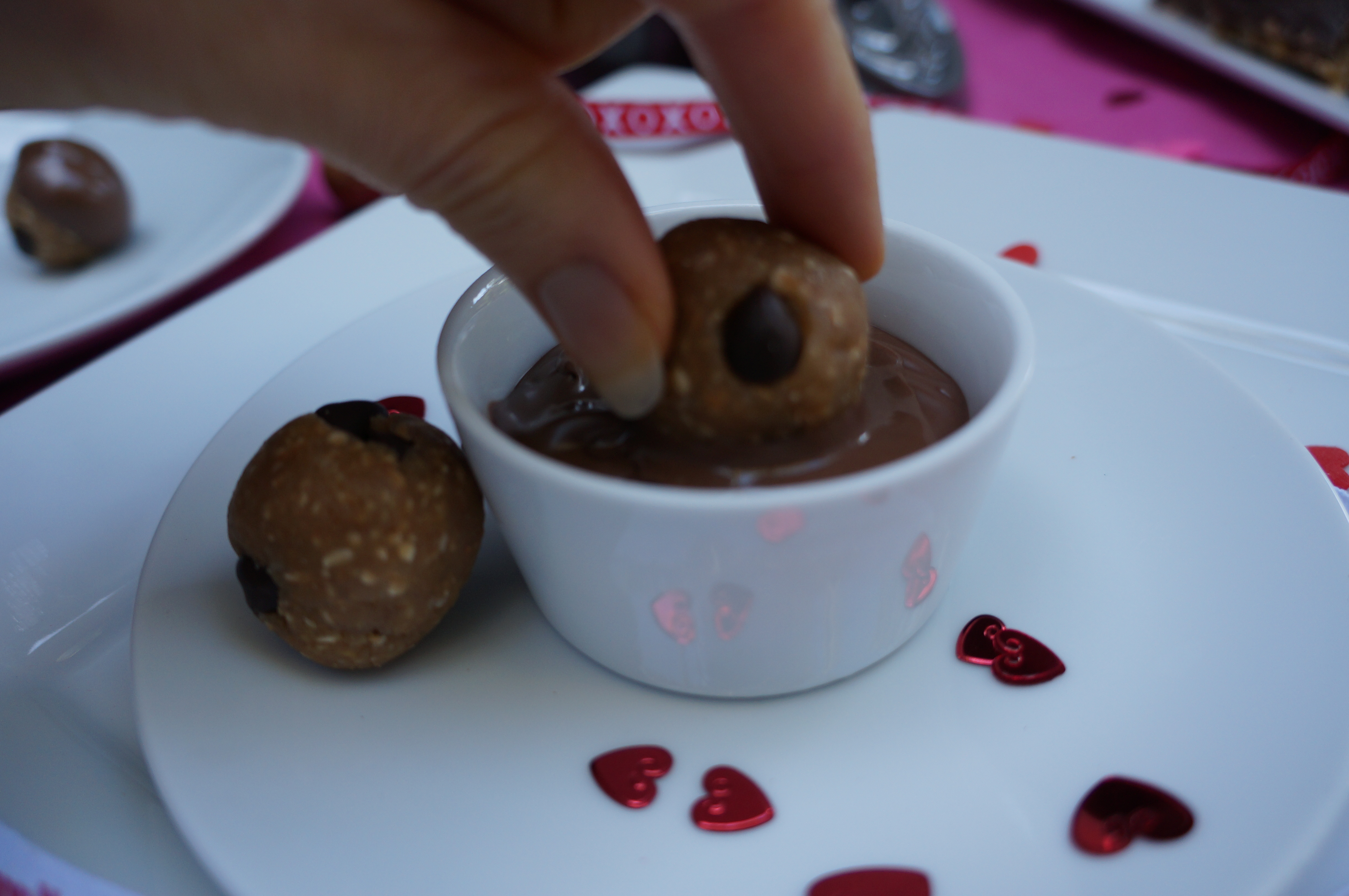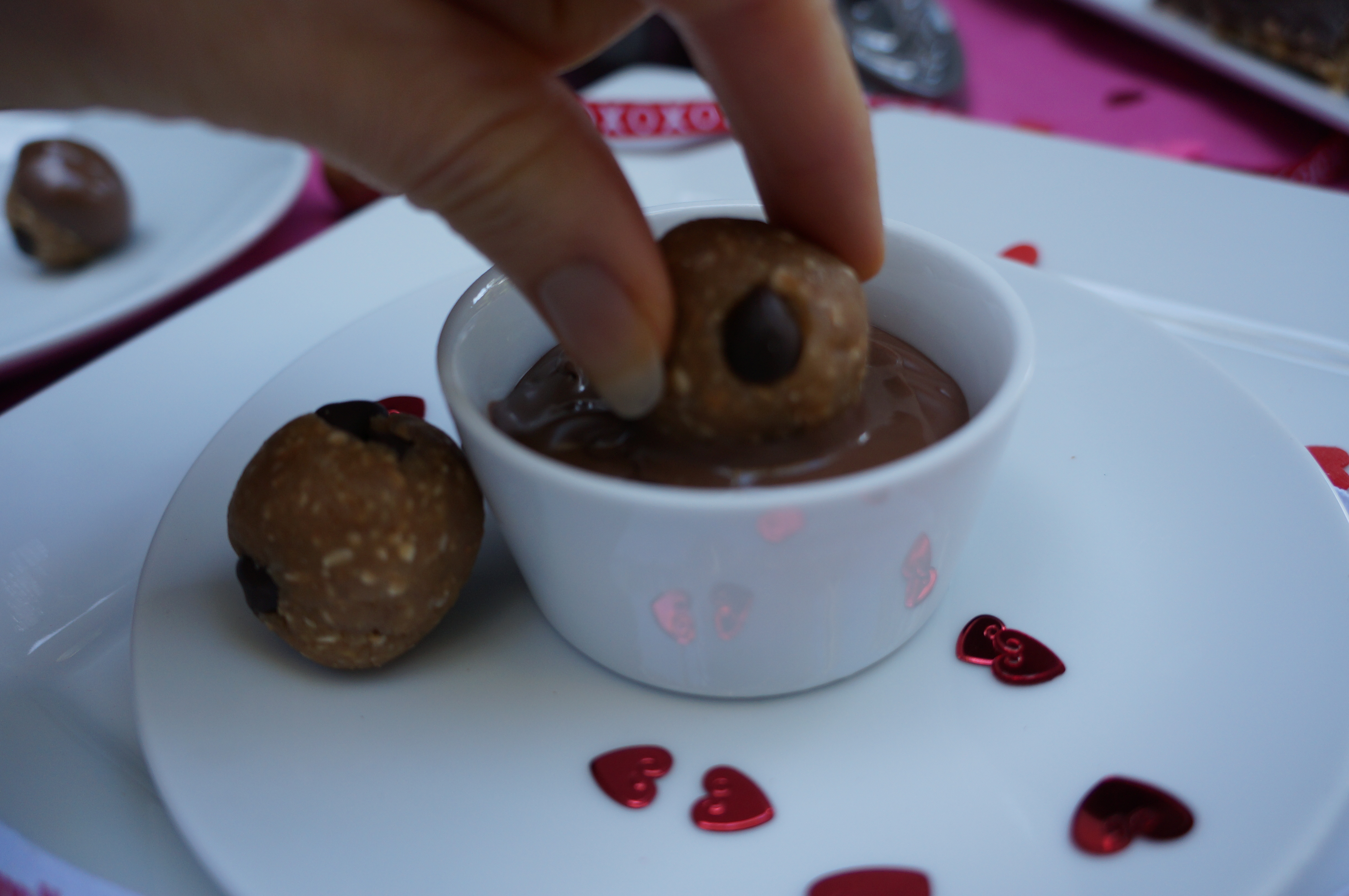 You can give these out to anyone! A loved one for sure (duh!), a friend, a neighbor, your kids (they LOVE them!), or if you are me, even your client's! Since they are made with real ingredient's, I absolutely have given these out to my clients that I Personal Train. Considering all the other junk out there, especially this time of year, why not enjoy something that hits-the-spot, is so indulgent, but actually not that bad for you at all.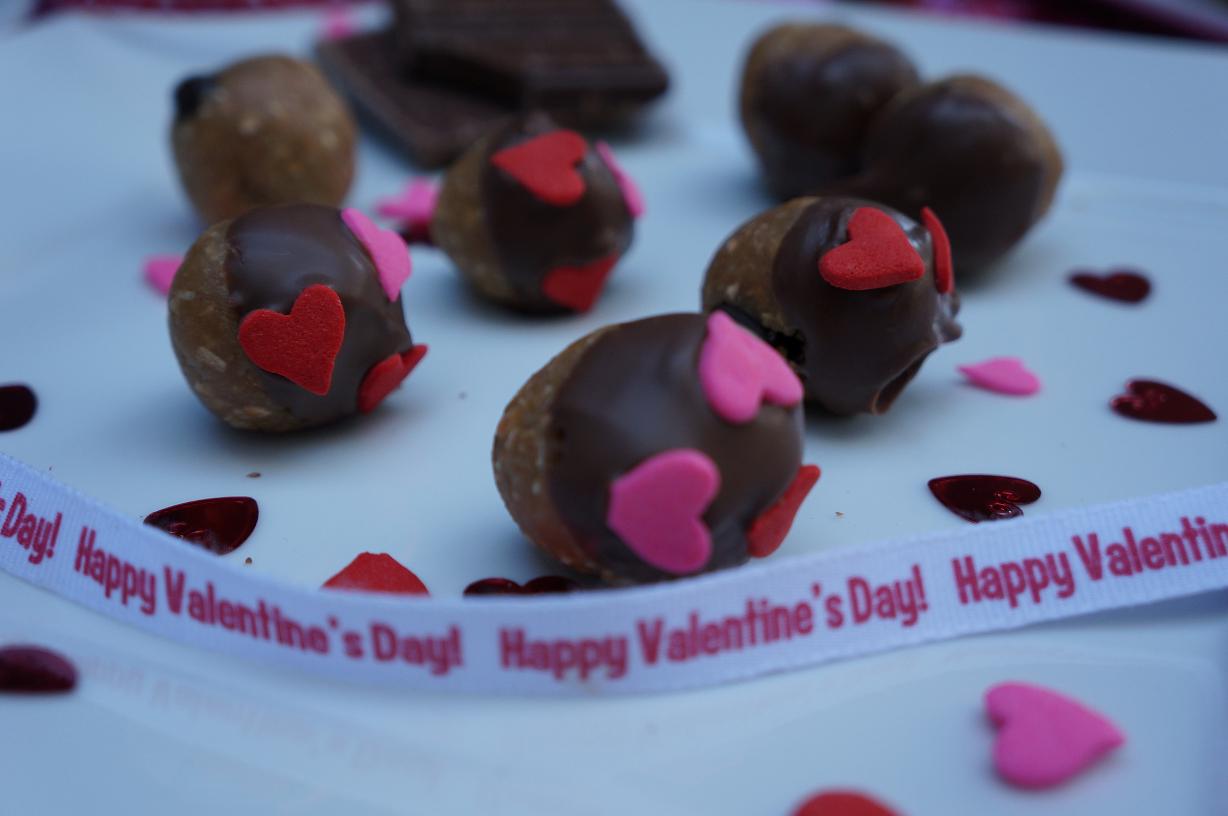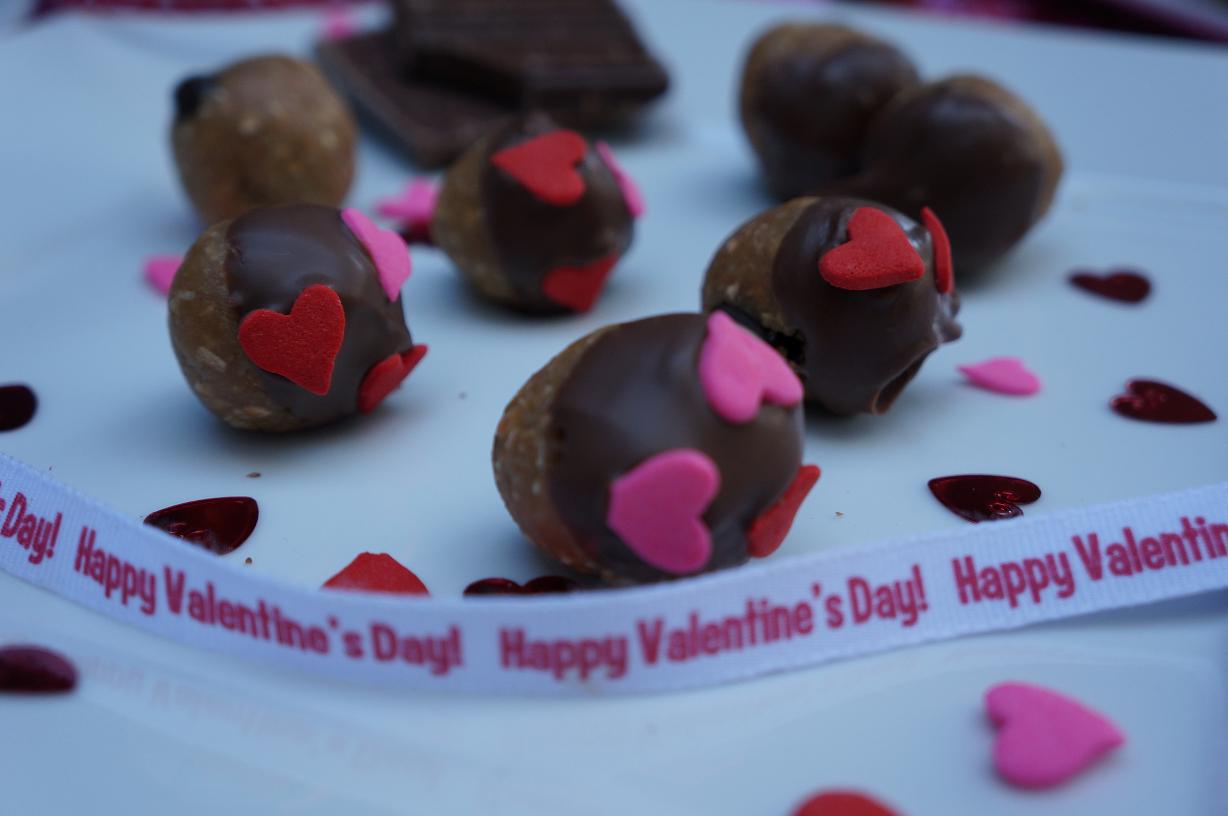 I love the cookie dough taste and having the dipped chocolate is the cherry on top. Or in this case, the heart on top. I dipped mine in milk chocolate but that is only because I actually ran out of white chocolate a few weeks ago. I think doing an all variety would be neat or even add some sprinkled nuts too. Go for it!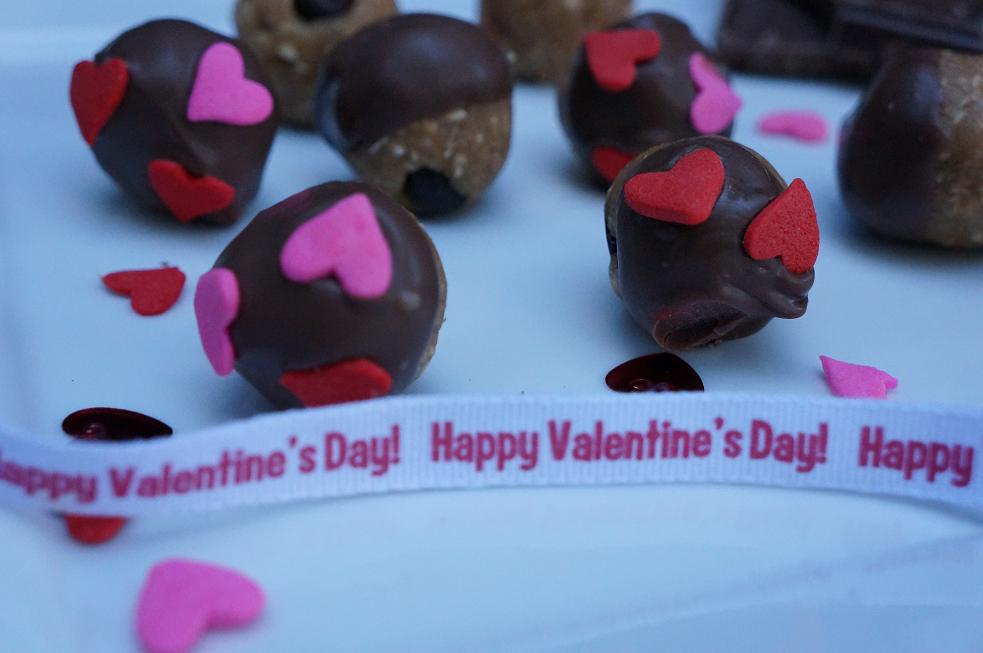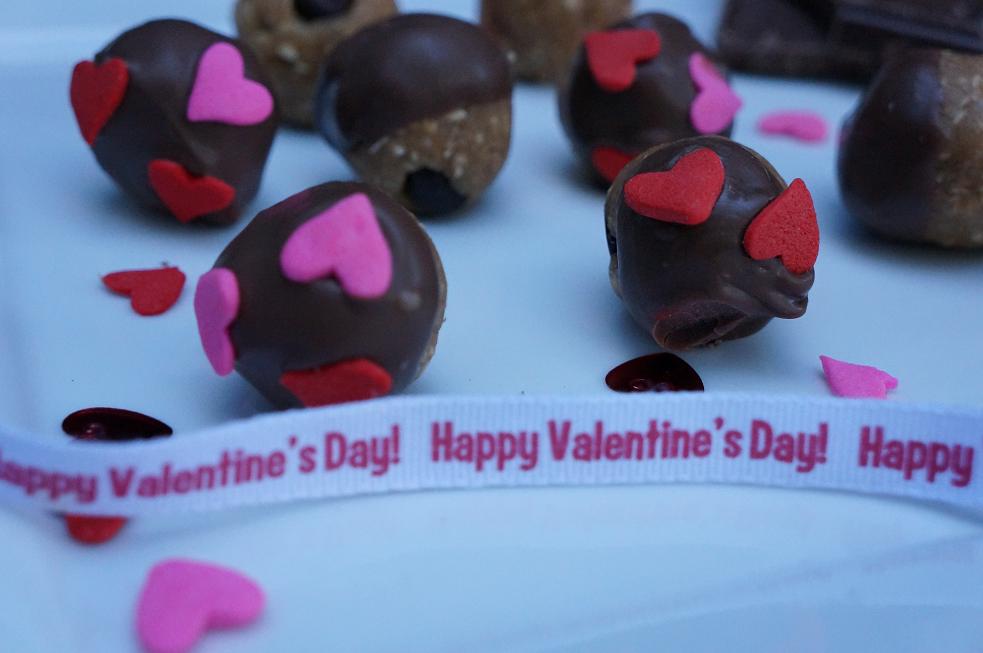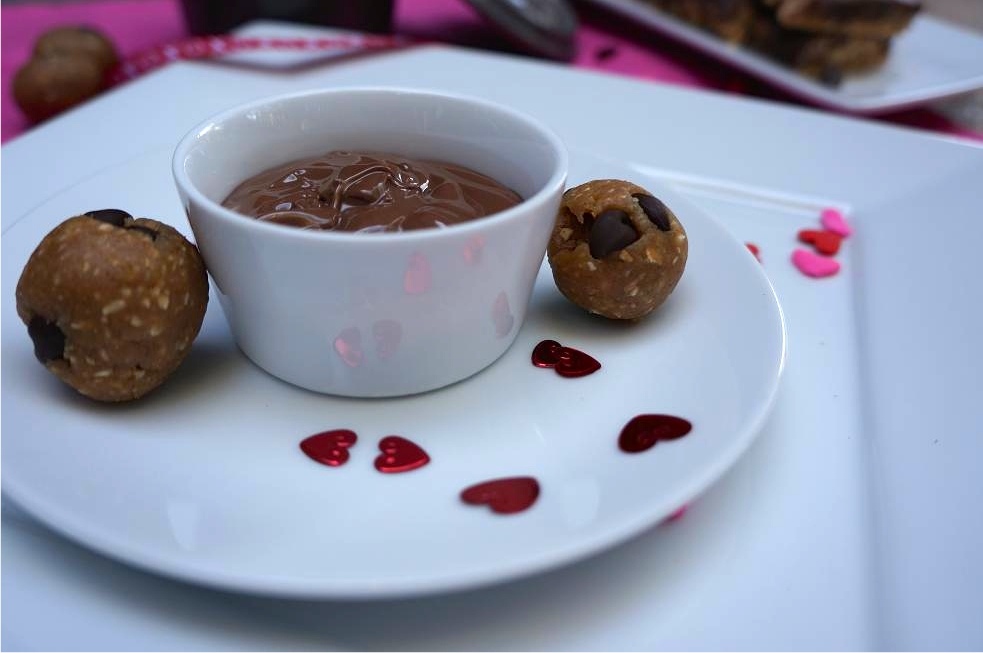 So get ready to make a lovely treat that is PERFECT for a gift as they will NOT fall apart and WILL travel very well. They are so beautiful and a made with love too… obviously. Remember, the kids love them and are getting real ingredients too which is awesome.
Enjoy!
HAPPY VALENTINE'S DAY!
Moni
xx