Perfect for this time of year. Apples are everywhere and also tasting their absolute best right now. This is a great example of a Moni staple. I adore oatmeal and eat it weekly.  No more need for those sugary instant oatmeal packets (you know which ones I speak of!).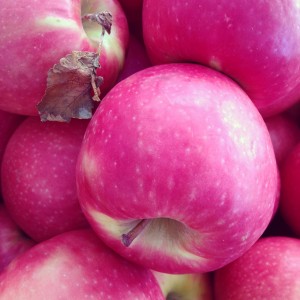 Heck, I will say it. This is my Moni Recipe Re-make of any instant oatmeal that comes in a packet full of sugar and other not real ingredients. Eat your heart out Quaker Oats. 😉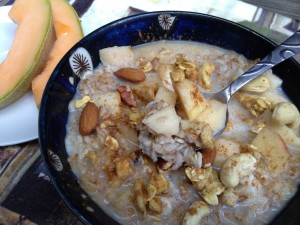 My recipe is fast, filling, healthy, no sugar added, no junk, and delicious.  You can use less oatmeal but I use 3/4 cup.  Other options are you can use any cereal topping you want OR you can make Moni's "Light" Pumpkin Seed Granola (as SEEN BELOW)which I top on this too when I have it around. (The second picture aboves shows when I used Moni-Granola.) They key for me is the crunch factor!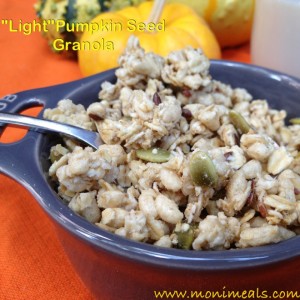 Also, you can dust your oatmeal bowl at the end by using more cinnamon and/or Pumpkin Pie Spice, which I use as well for more flavor. Even more ideas would be to add pumpkin or a nut or apple butter! Enjoy!
Check out my other Breakfast Recipes!
&