So I came up with this because I was really craving ice cream but I knew I could find a way to hit the spot with a homemade treat instead without all the added fat, sugar and calories at the same time. Oh boy did I come up with a irresisitable treat! Who says you can not eat this for breakfast by the way – WATCH ME. This treat is so easy and great any time of day.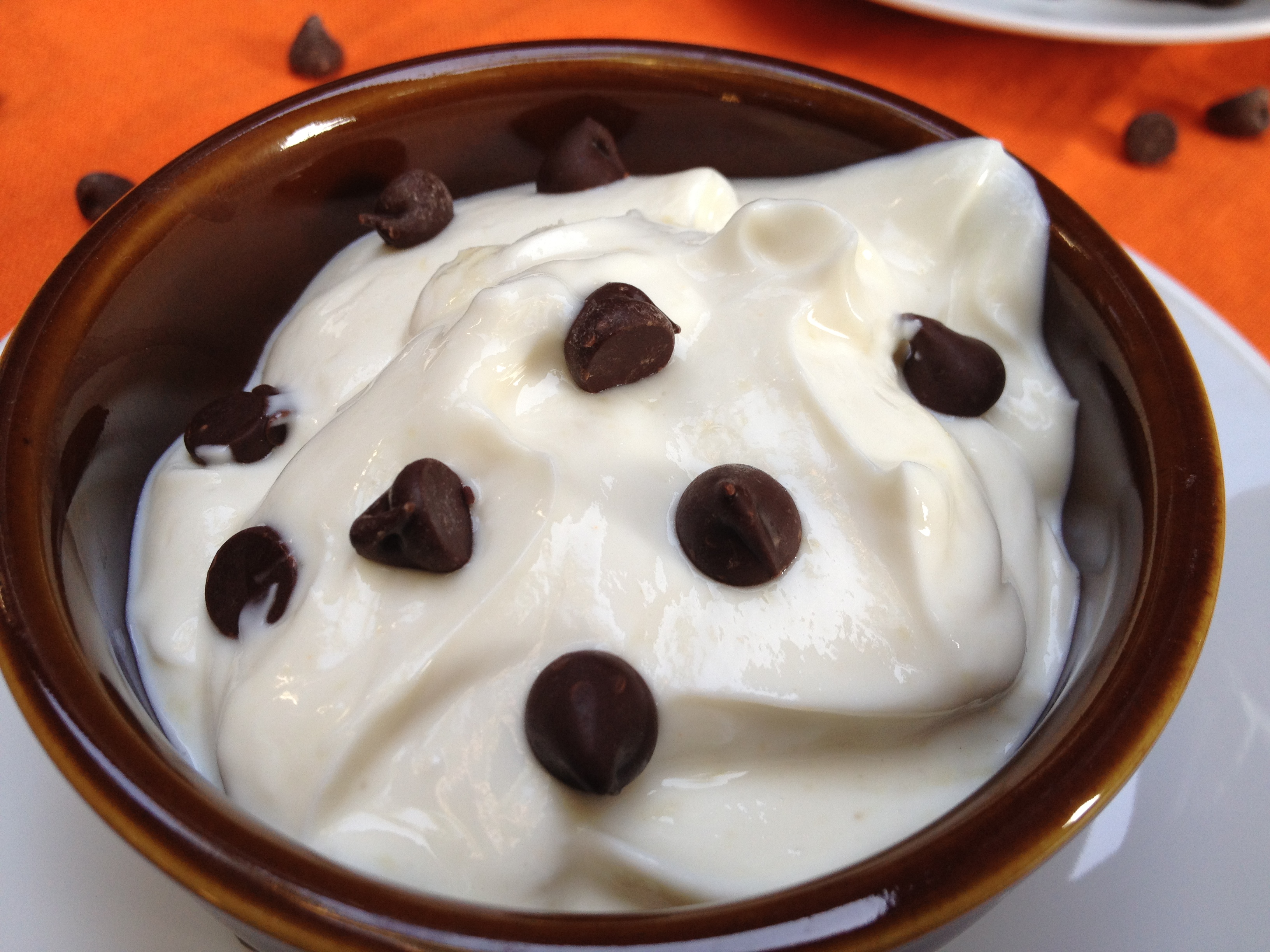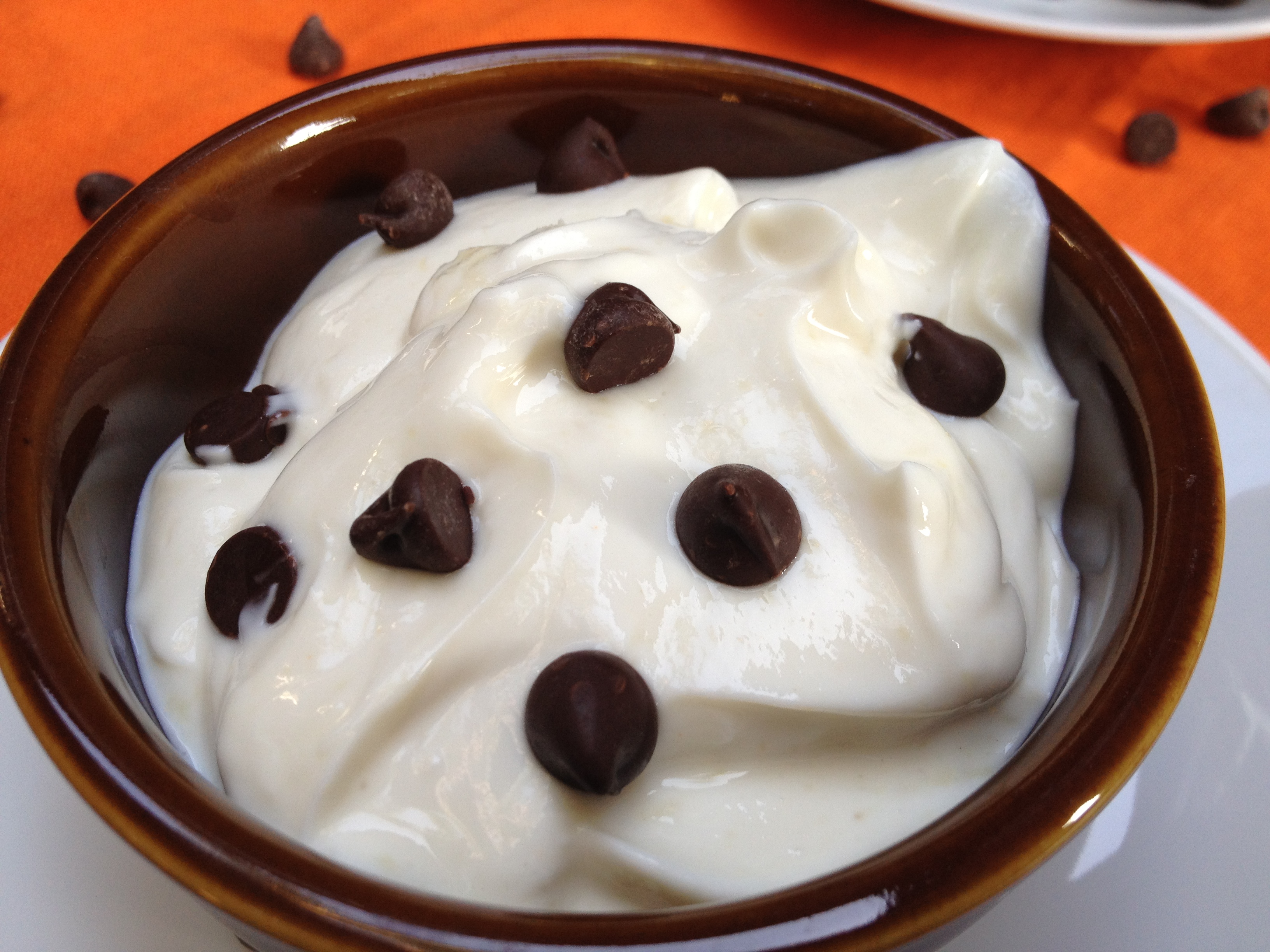 I simply took 1 yogurt (your choice) and 1 scoop of a vanilla protein powder and mixed it very well. (NOTE: You may want to add a few splashes of your milk of choice to get the perfect texture.) Then I of course added in 2 tsp of chocolate chips and BOOM.
You can add in anything you fancy though; nuts, fruit, chia seeds, etc.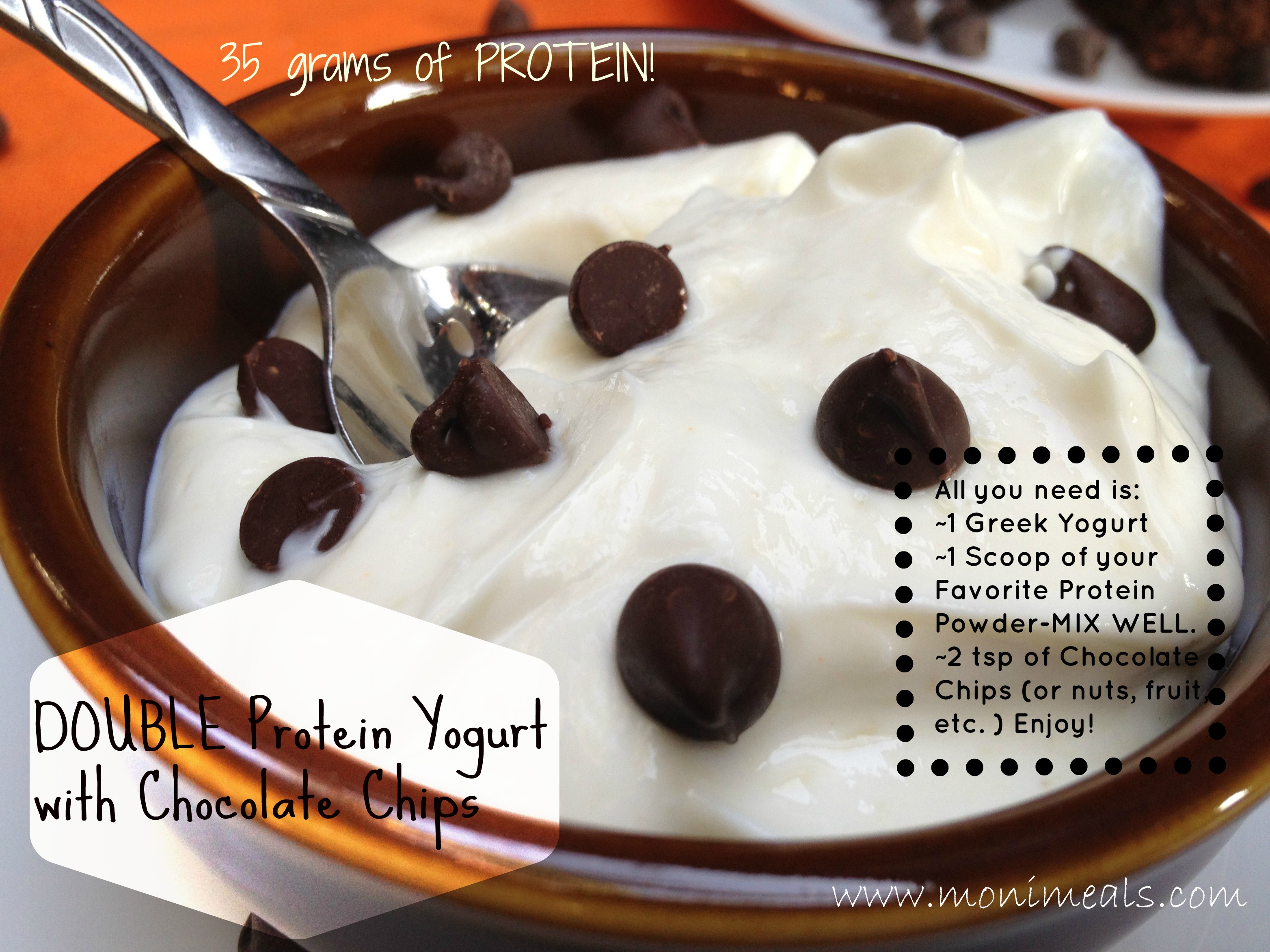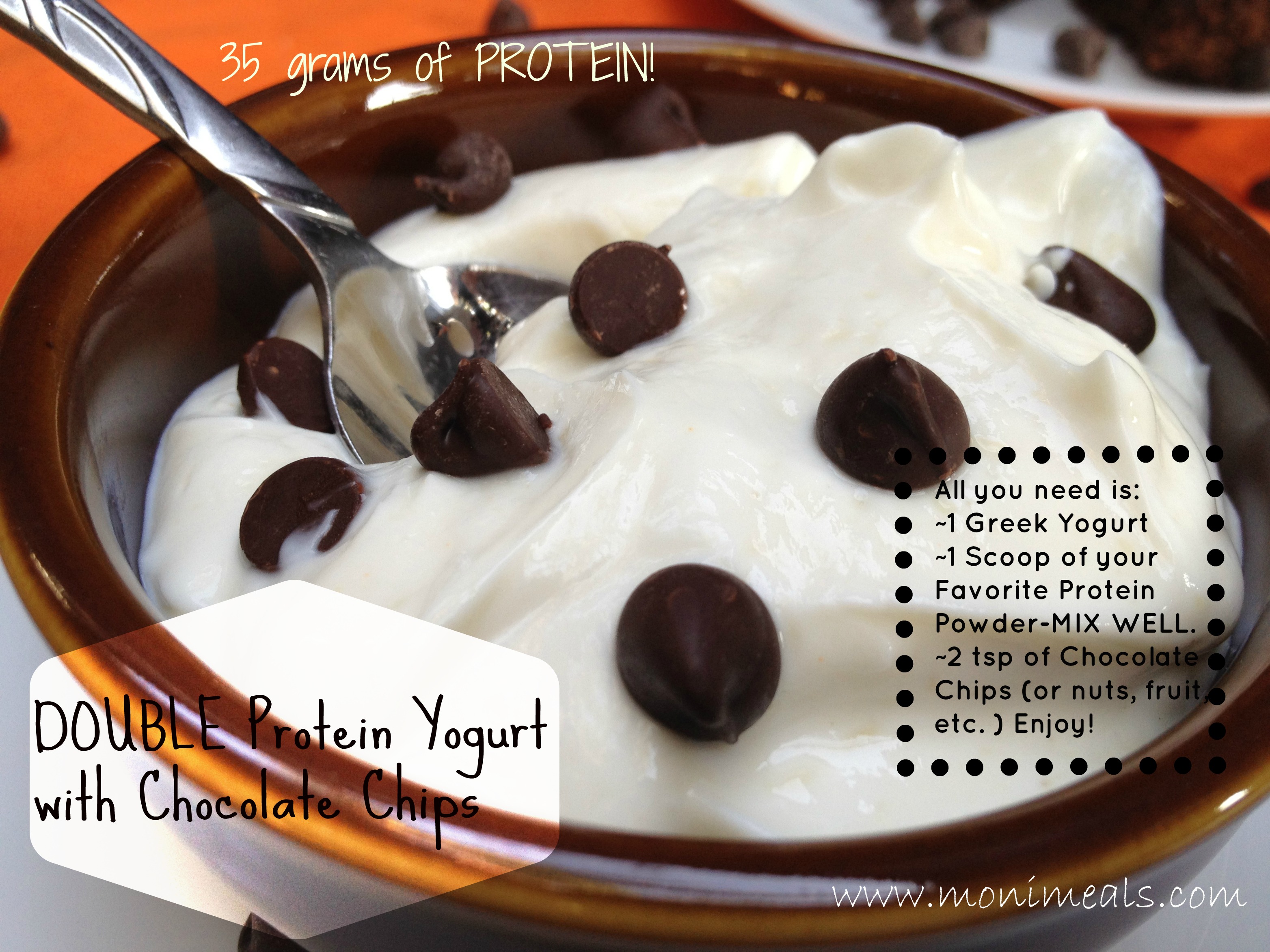 SO EASY, SO THICK, and SO DELICIOUS.
This yogurt has only around 240 Calories, 36 grams of protein and only 4 grams of fat!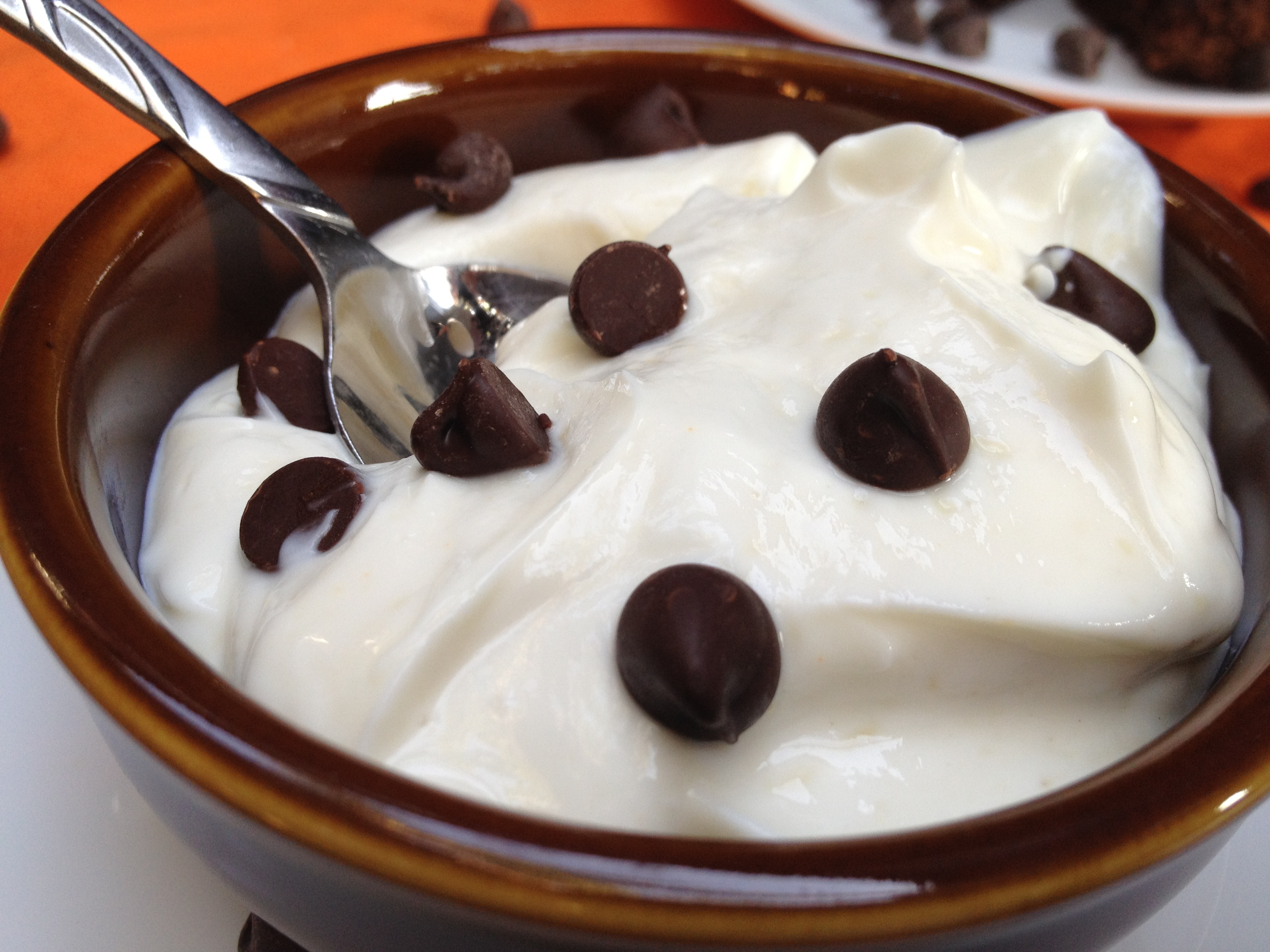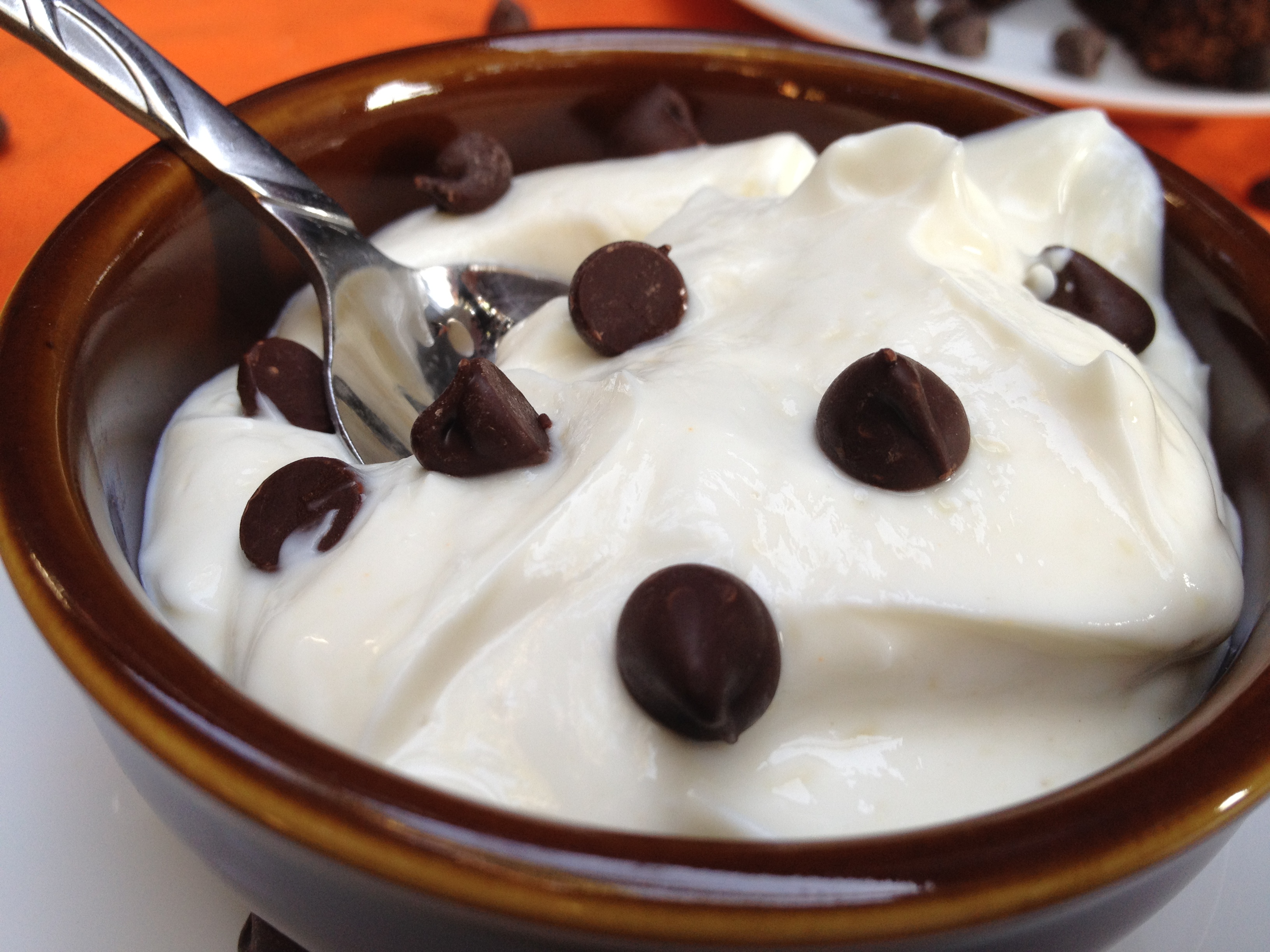 Perfect for breakfast (well keep you full!), or a snack, fuel for a workout, and even a dessert or a healthy treat.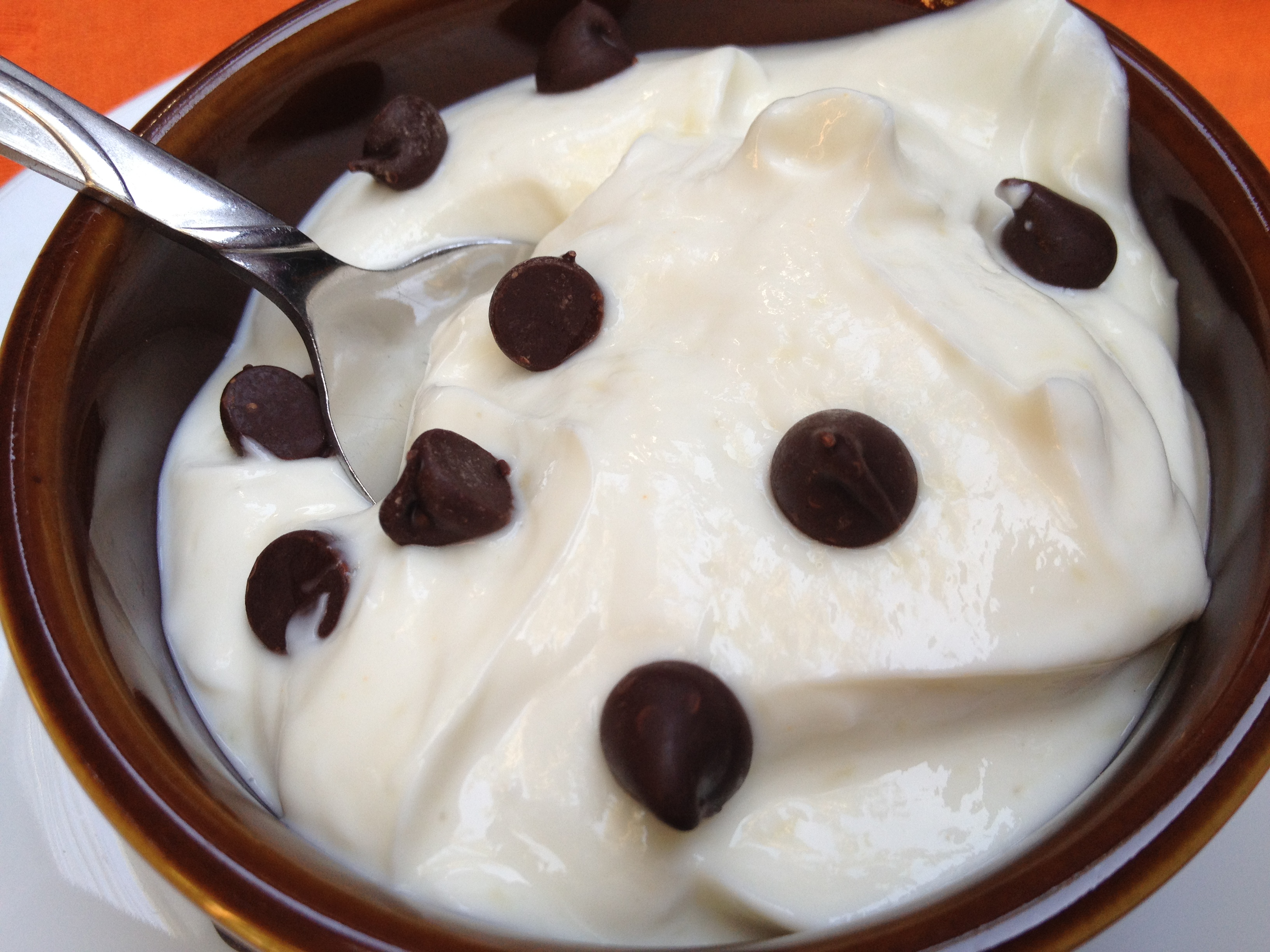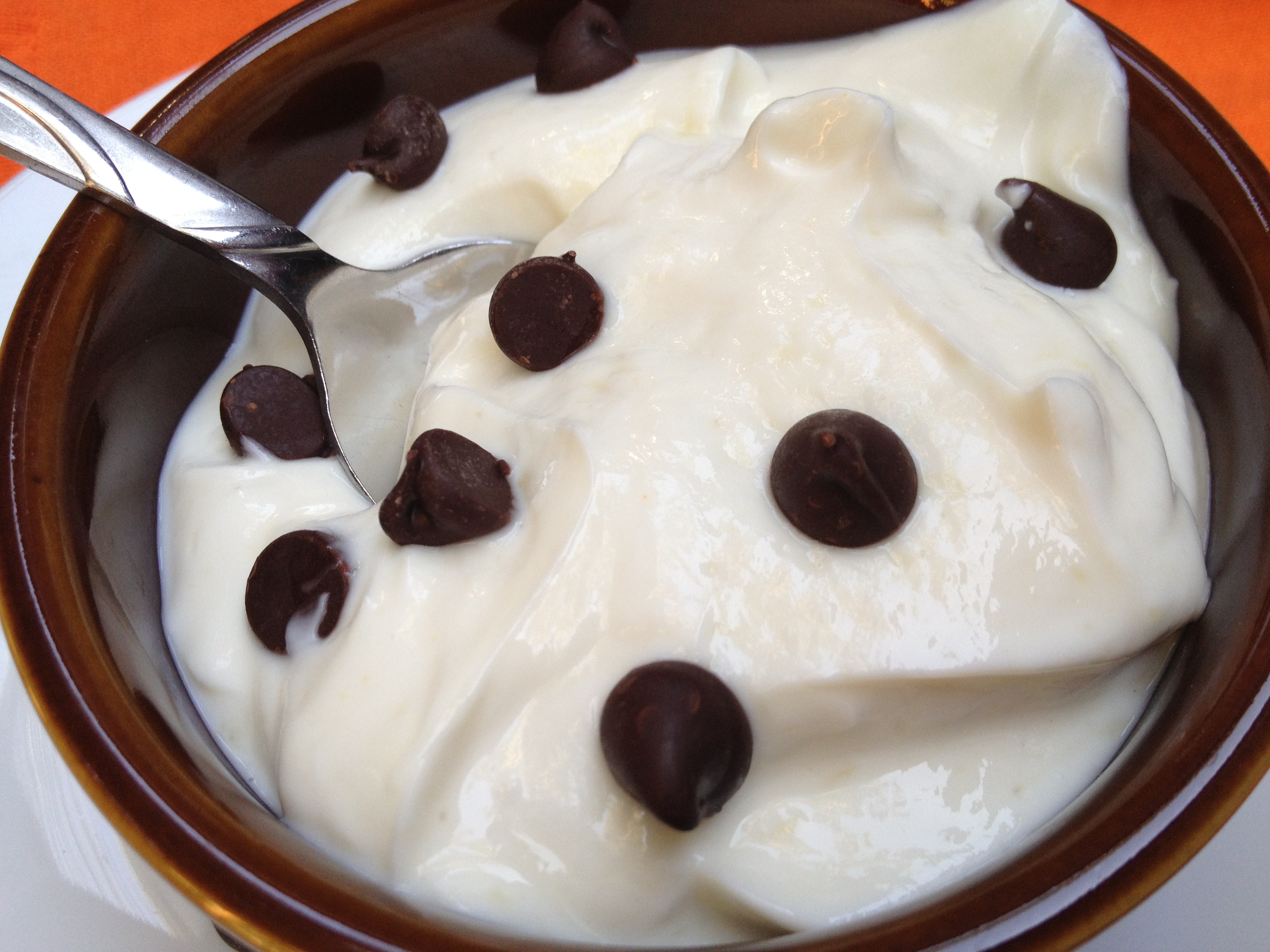 Try all my Moni Breakfast Recipes  and Lightened-Up Treats.
Enjoy!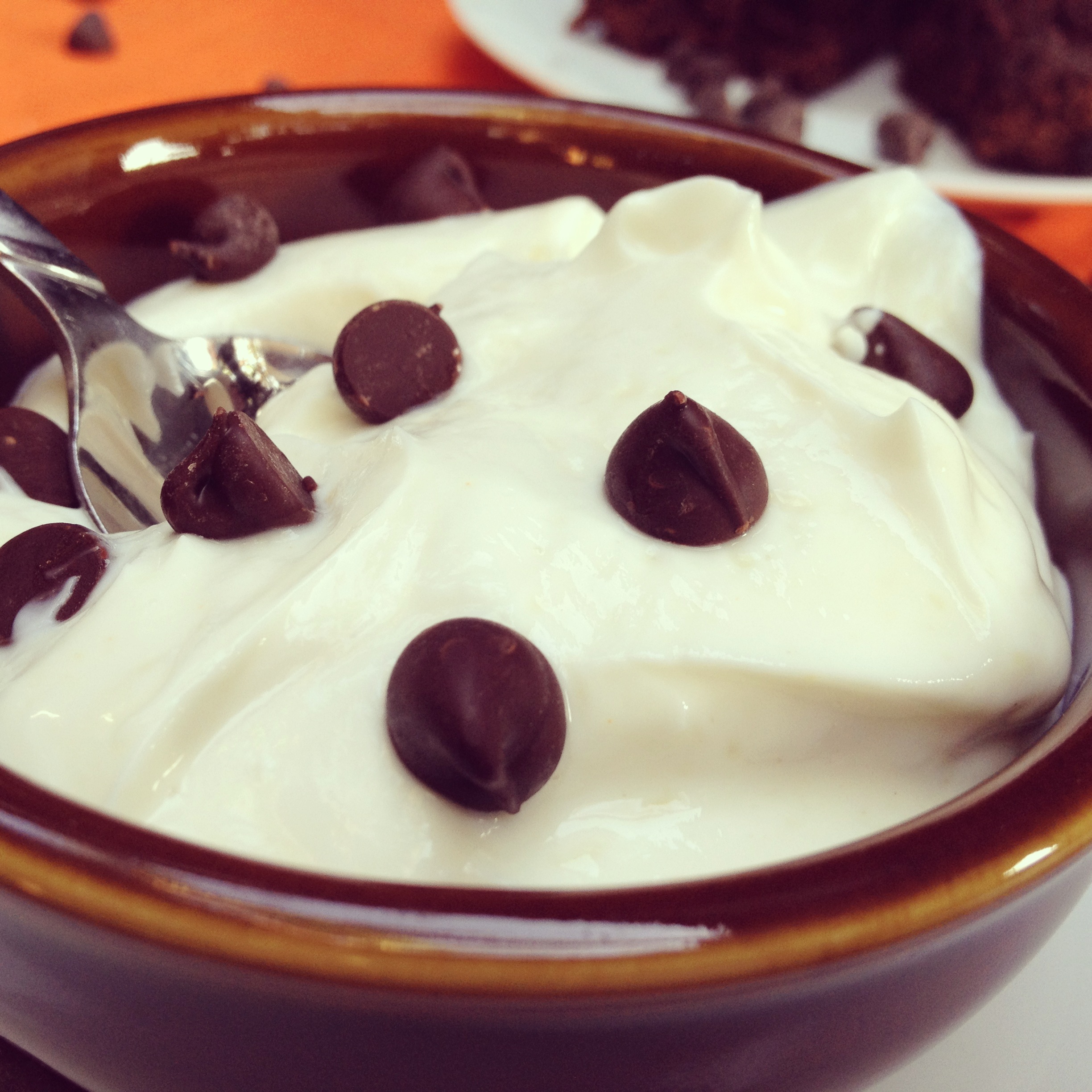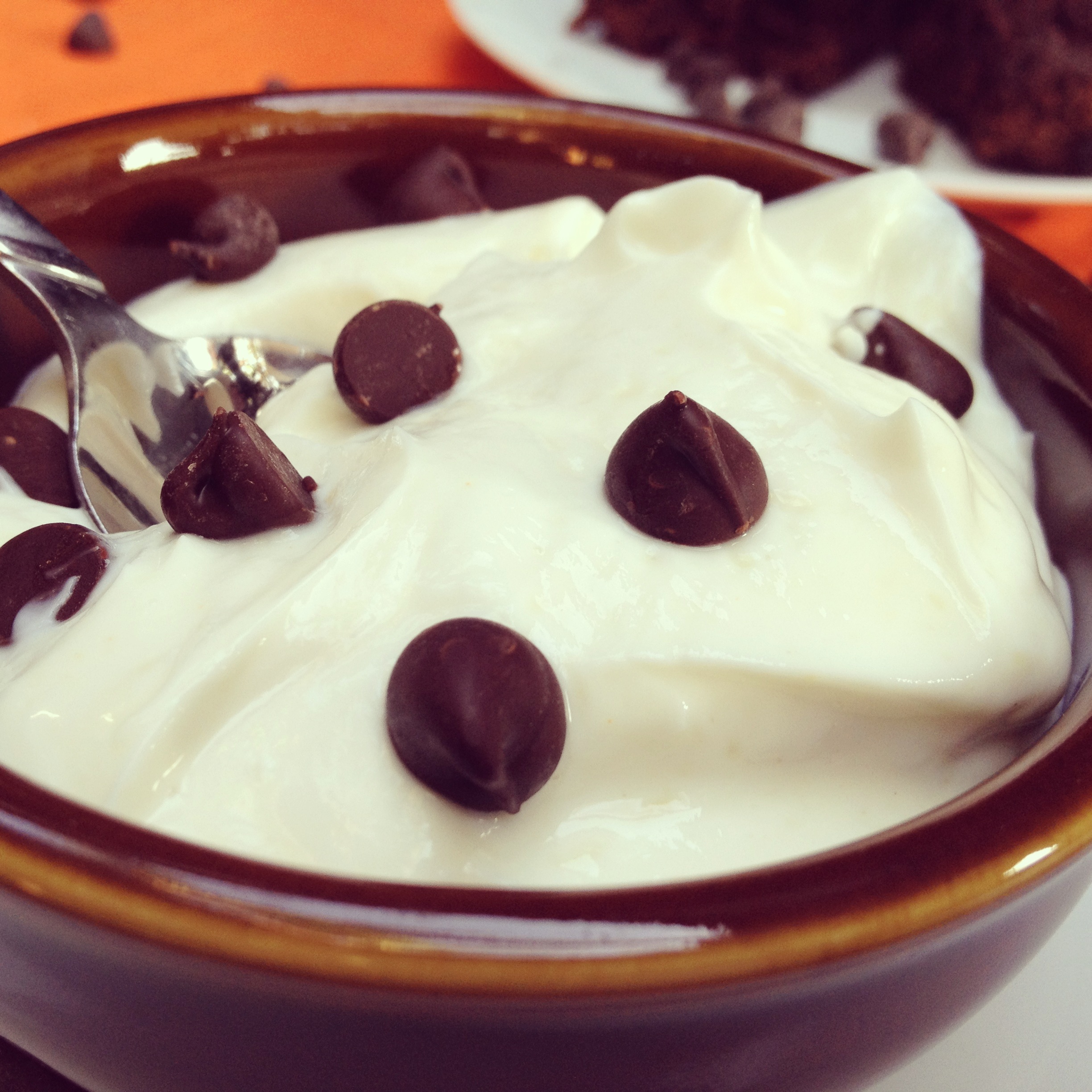 Follow Moni to connect on Face Book, Twitter, Pinterest, and Instagram (-to get a look of my everyday eats!)
EAT WELL. STAY FIT. FEEL GREAT.
xx