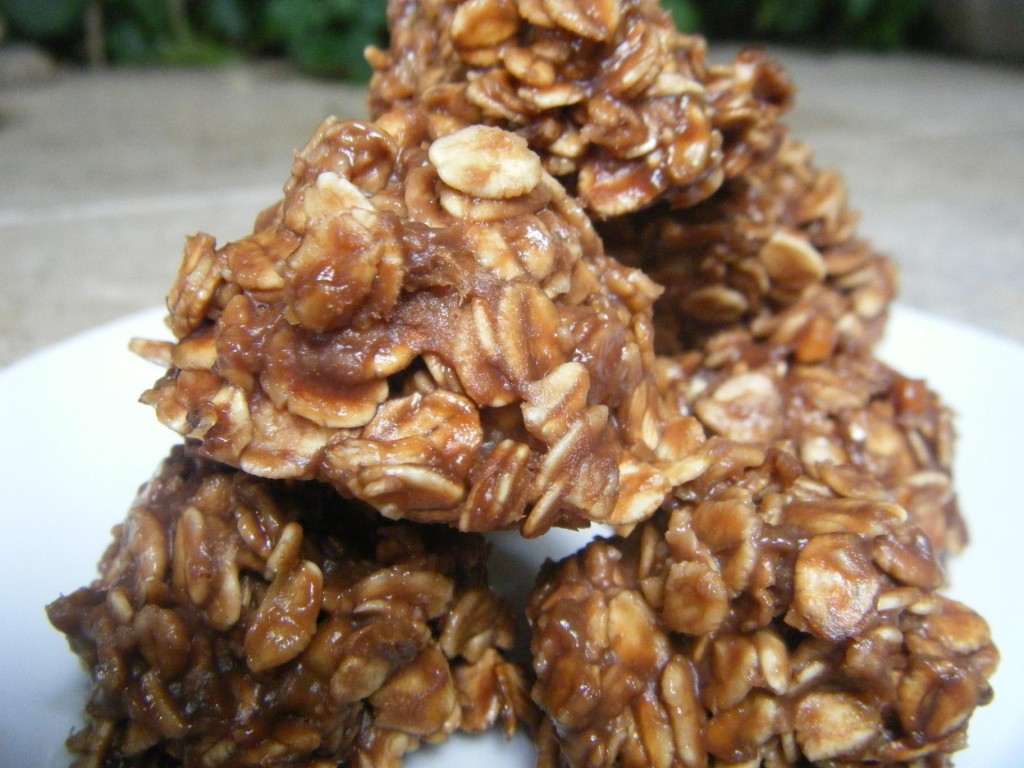 There is one fact you must know about The Nelsons. Our friends actually make fun of us, but we are highly addicted to peanut butter (or almond butter) with….CHOCOLATE of course. I make so many combinations of the two ingredients and it never gets old.  Just look at all my chocolate and peanut butter recipes. I practice a life of balance so there is always wiggle room for treats. 
I also seriously love banana and peanut butter, who doesn't?!  So I had to try something with all of them together. I wanted to make a cookie that has real and healthier ingredients that is also low maintenance. Problem solved. 

We love these because when we run in the door – we just open the freezer and pop 1-2 in our mouths and we are good to go. Yes, they are great frozen or just put them in the microwave for maybe 15 secs.
It is that simple and even more simple to make. You mix it all in just one pan and the hardest part is letting them set! You can put them straight in the freezer or in the fridge for about 3 hours…
Try all my Cookie Recipes. 
Follow Moni to connect on Face Book, Twitter, Pinterest, and Instagram (-to get a look of my everyday eats!)
EAT WELL. STAY FIT. FEEL GREAT.
xx Moni