Oh YES and YES to these Moni Chocolate Scotheroo Bars! NO BAKE too- oh yeah. Plus with a crunch in every bite!
Do you like or LOVE Butterfingers Bars like me? (I was out of control as a kid for those chocolate bars- ask anyone- KING SIZE all the way too baby.) Well, get ready to have a treat that nearly tastes exactly like one. Remember though, they are still a rich, once-in-a while treat. But a very, very Delicious treat I must add and I love them.
What I like about this recipe is it is made fresh, with more "real" ingredients, and no preservative's when compared to a store bought candy bar that is made to sit on a shelf for years. I swipe out corn syrup for brown rice syrup and it works great! This way the kids are eating a cleaner version of a very "un-clean" candy bar.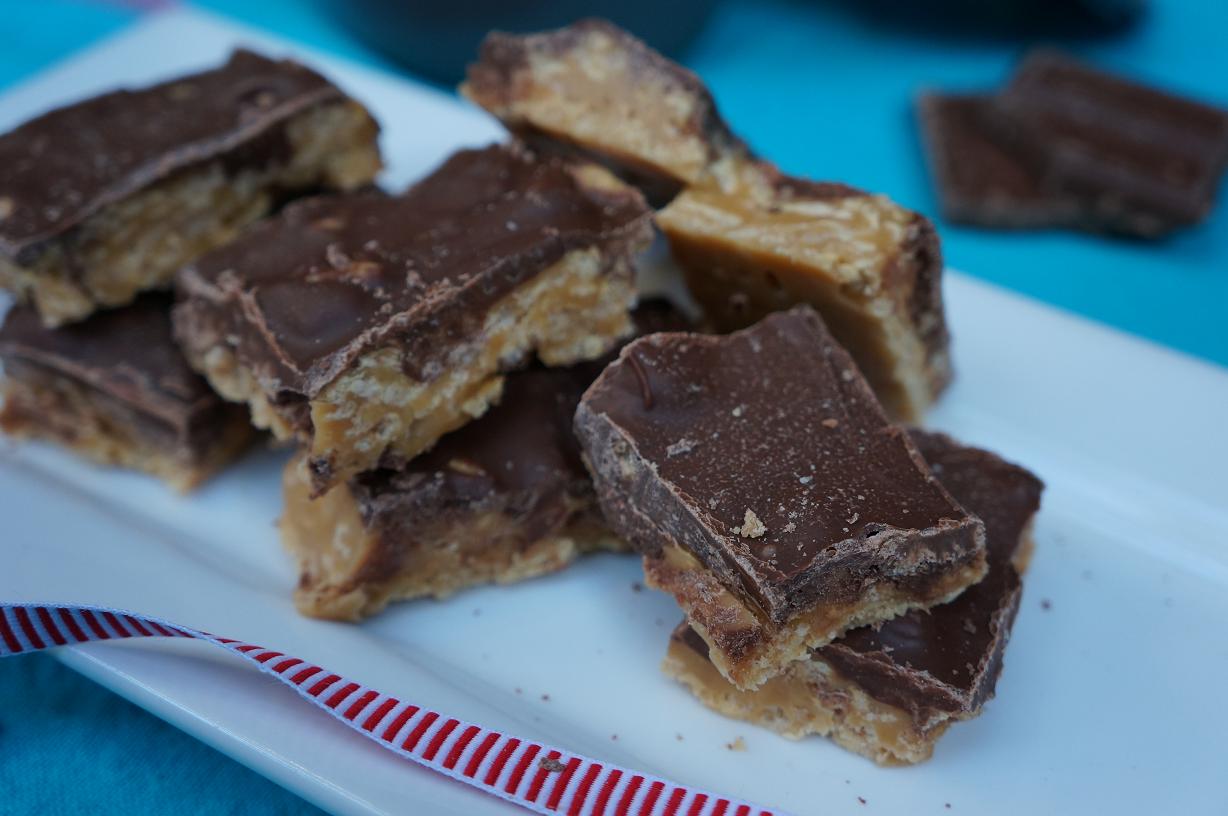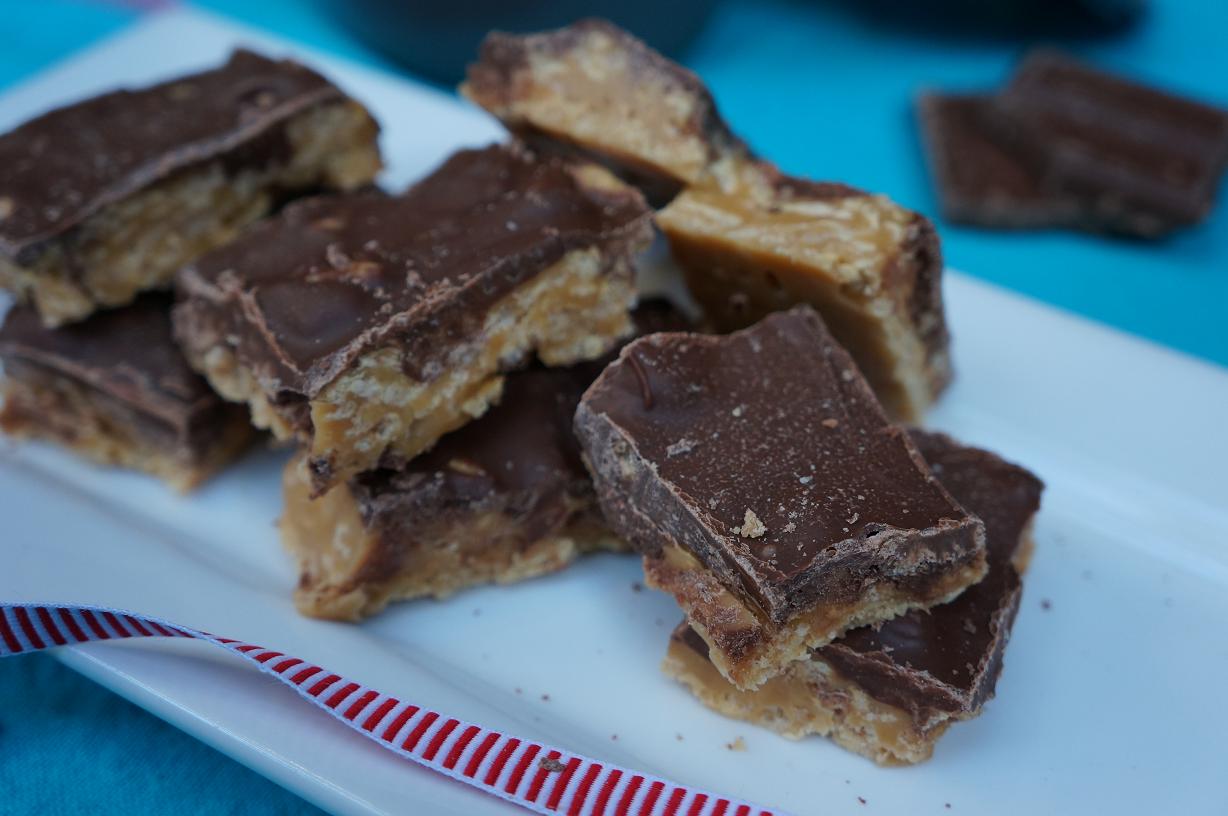 I can't take full credit as this is another awesome family favorite recipe I share with you today. I just changed it slightly.
So yes- these bars do taste very similar to a Butterfingers.  I have replaced corn syrup by using brown rice syrup.  They turn out fantastic and are much healthier this way.  However note that you can still use corn syrup if you prefer, I skip though.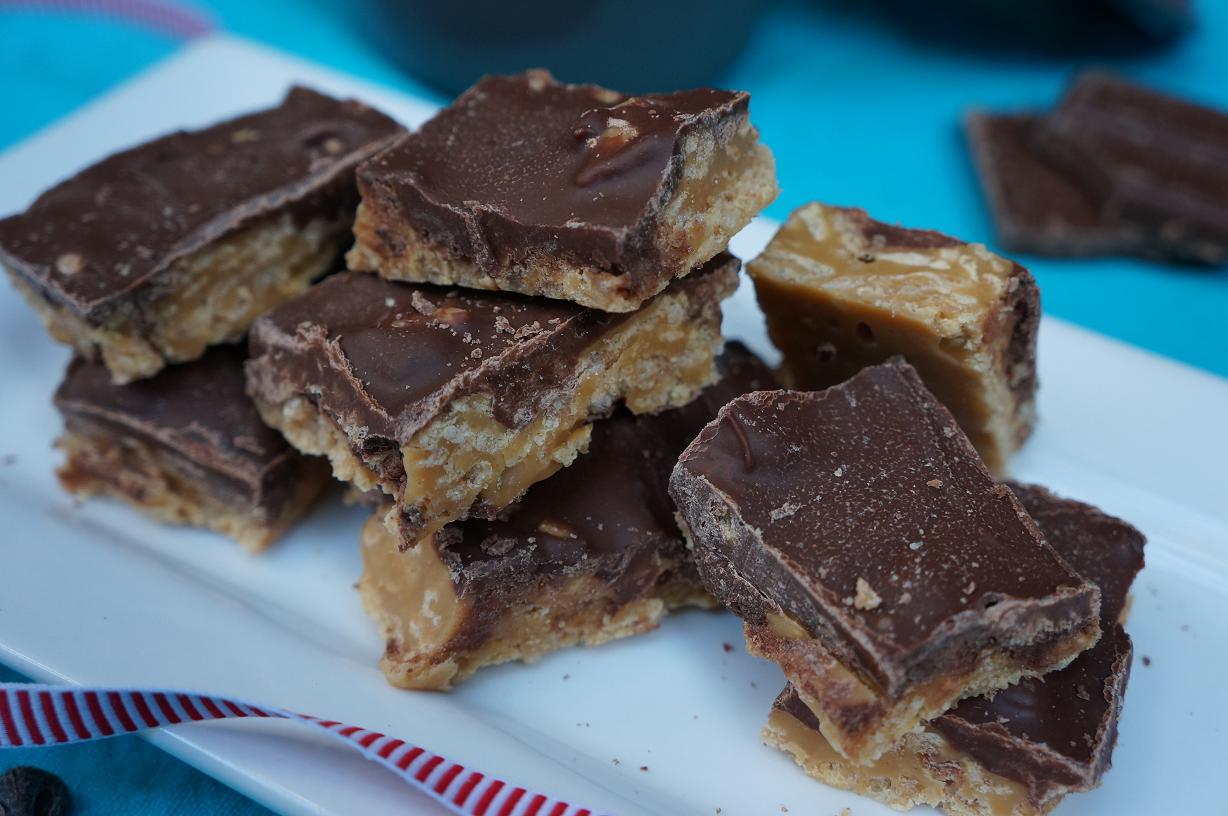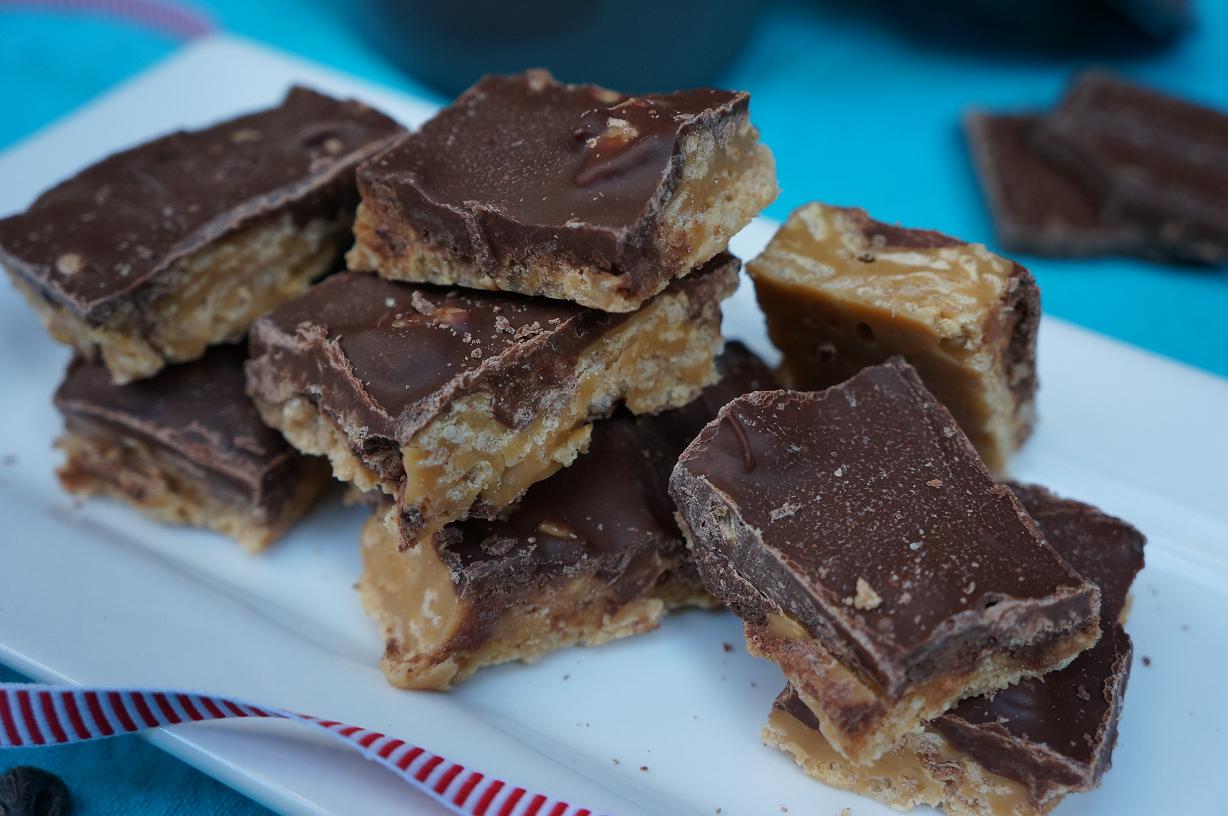 Another great treat for the Holidays too!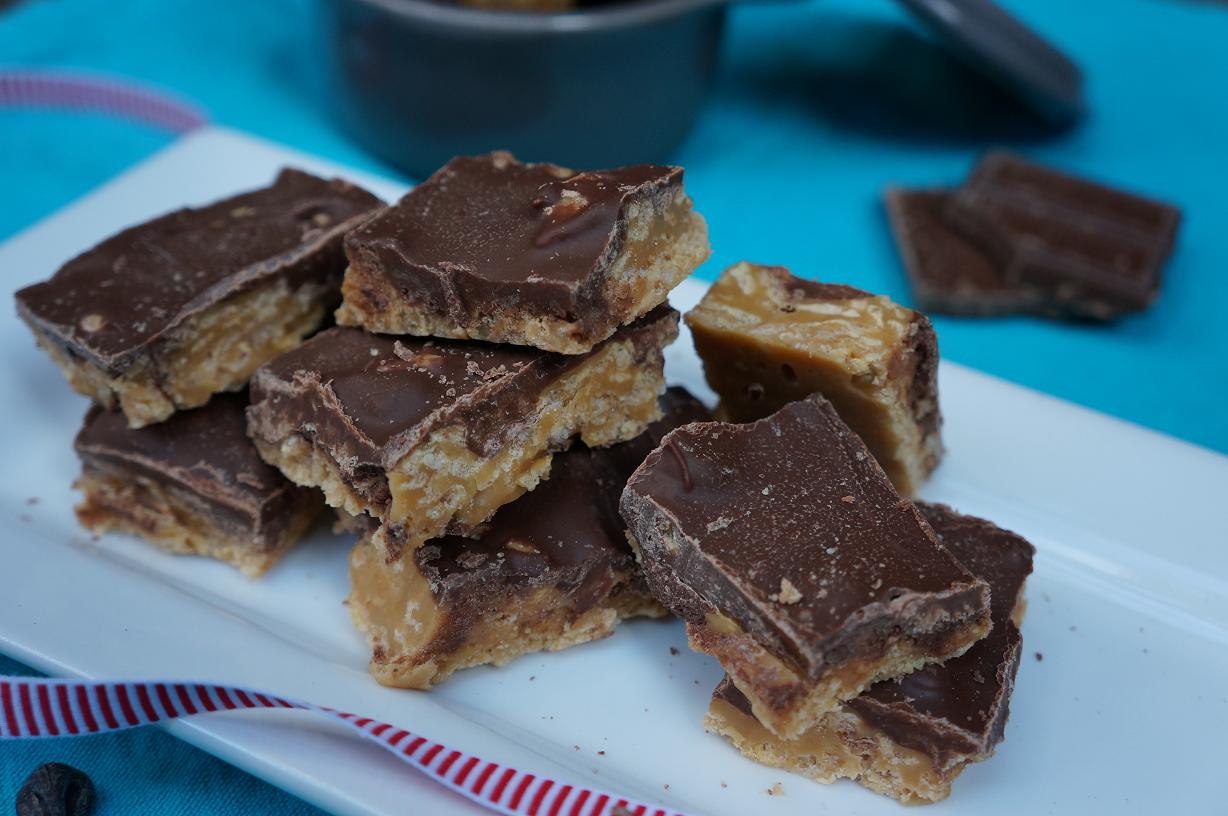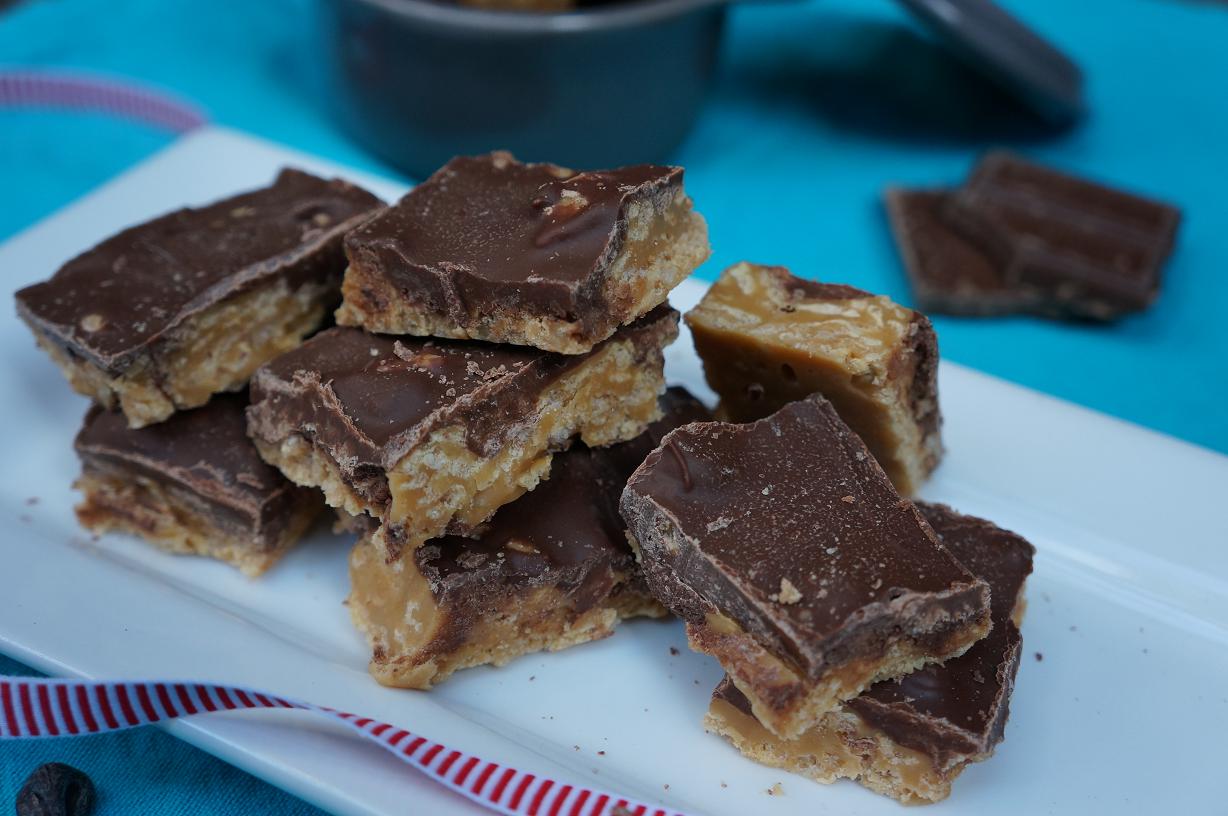 Here are all my Peanut Butter and Chocolate Recipes and Christmas Treat Recipes too.
REMEMBER to Enjoy~ (But In moderation!) Just check out the Moni Meter Rating!!
Follow Moni to connect on Face Book, Twitter, Pinterest, and Instagram (-to get a look of my everyday eats!) Then grab a  workout at www.monicanelsonfitness.com and healthy meals & treats always at www.monimeals.com.
EAT WELL. STAY FIT. FEEL GREAT.
Moni xx