We all know I am a big believer in eating and enjoying a healthy and hearty breakfast. I grew up loving pancakes and waffles. I usually make my own Moni Pancake Recipes when I get the craving because I can just whip them up real fast and keep things simple. As much as I adore a good waffle, I never really had a really great recipe on hand that I could put together in 5 minutes and with what I already had in my kitchen. I always assume that pancakes are just much easier and faster. . . . Up until today that is!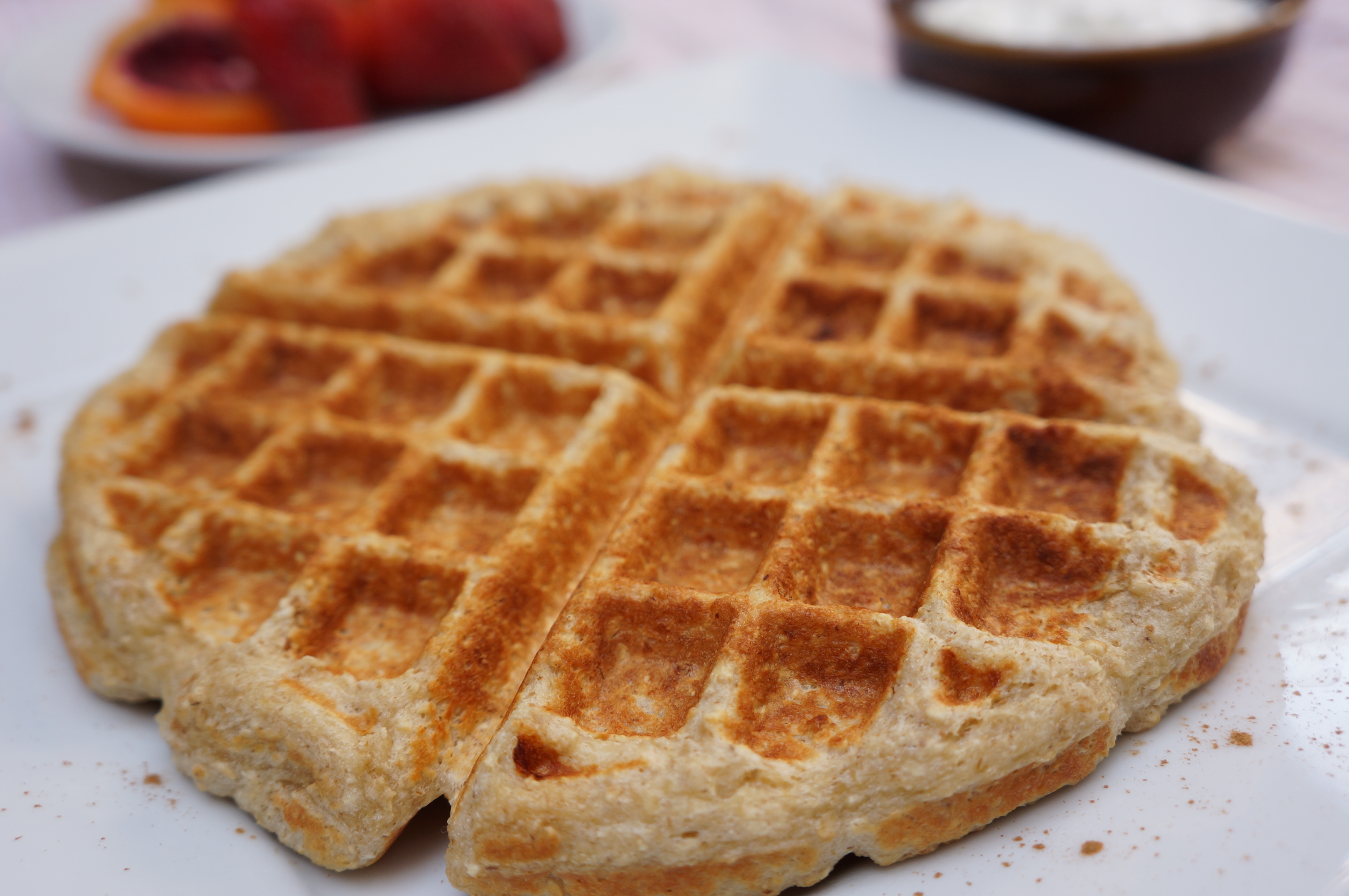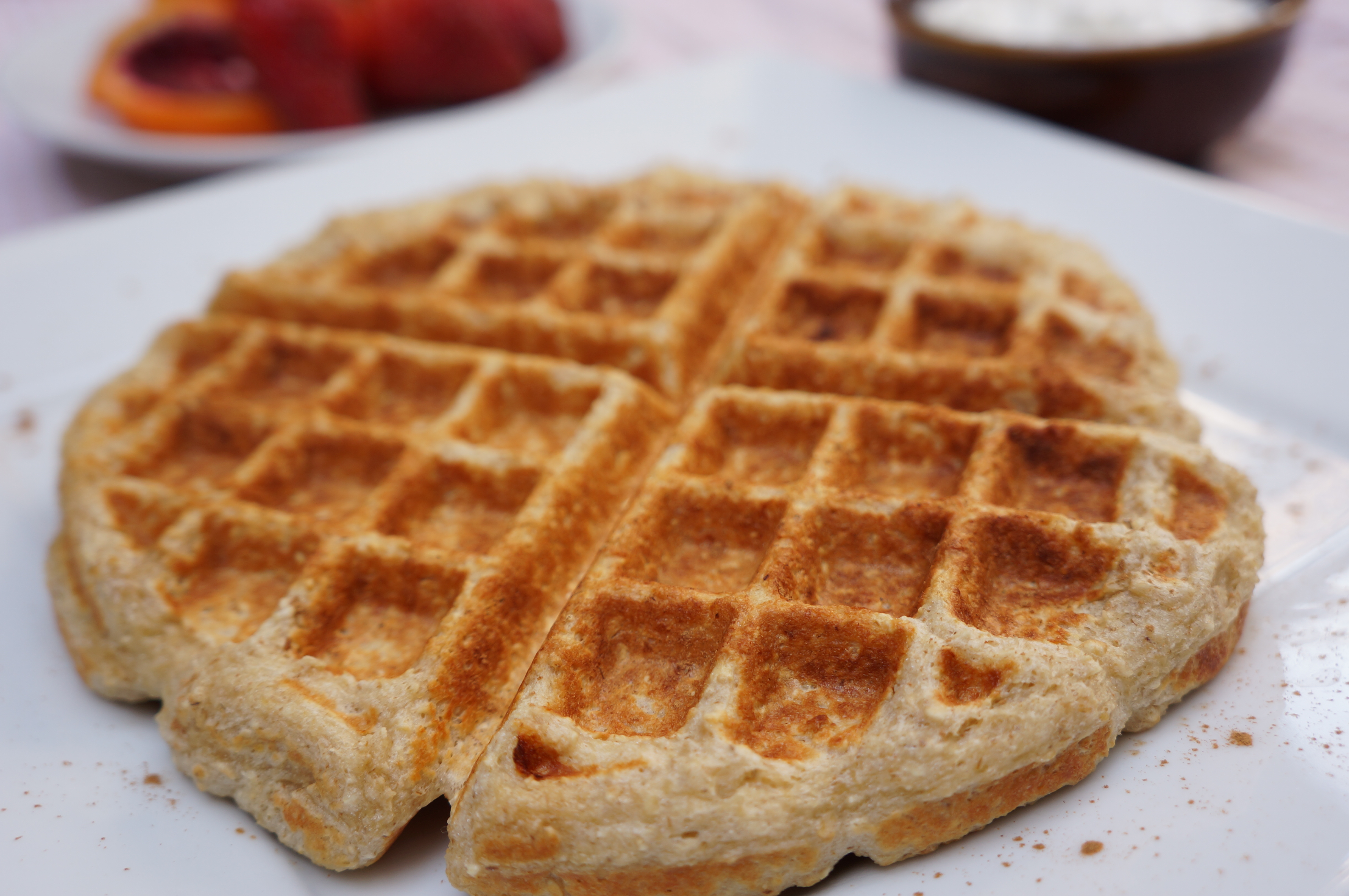 Moni PROTEIN WAFFLES. Pure. Simple. Healthy Ingredients. Filling and Indulgent. Healthy and Protein-Packed.
Sometimes we just need a very special meal that lets us feel like we are indulging. This usually means LOTS of extra calories, fat, and sugar though. Am I right? Since it is me cooking – we know that I never deprive my cravings, I just outsmart them. So that is exactly what I do with this recipe to keep it healthy and figure-friendly. Kids also love this recipe.
The best part about this recipe that I share today is the batter can be used for both a pancake or a waffle. I prefer this specific batter for a waffle (nice and thick batter – you just need waffle iron), but you can try it as a pancake too.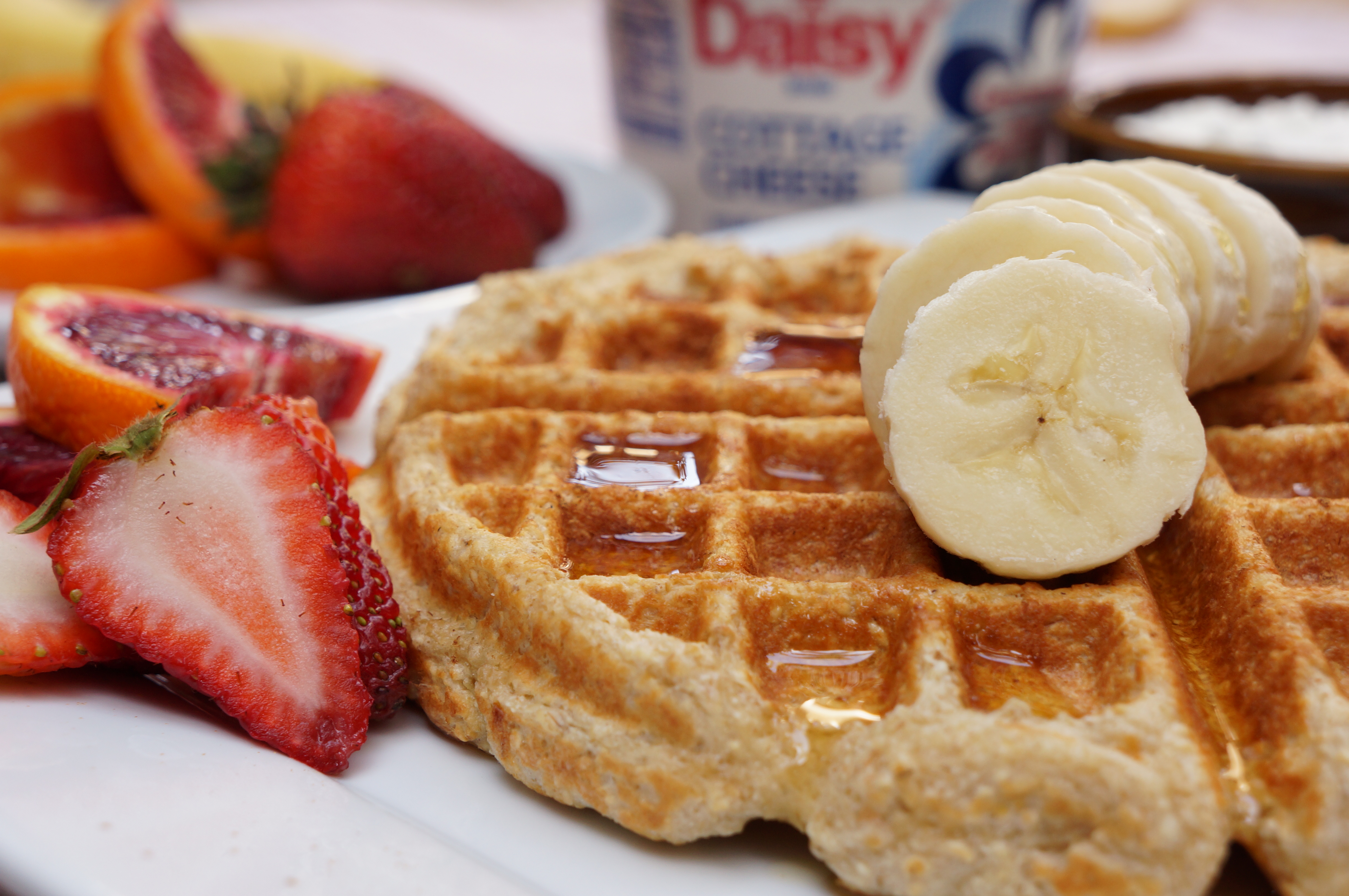 Ready to indulge healthy style? Me too…
Moni Protein Waffles – Nutritional Data: 313 Calories, 18g Protein, 29g Carbs, 4g Fiber, 2.5g Sugar, 13.4g Fat. How does that sound for a waffle that is seriously delicious and kid-friendly too.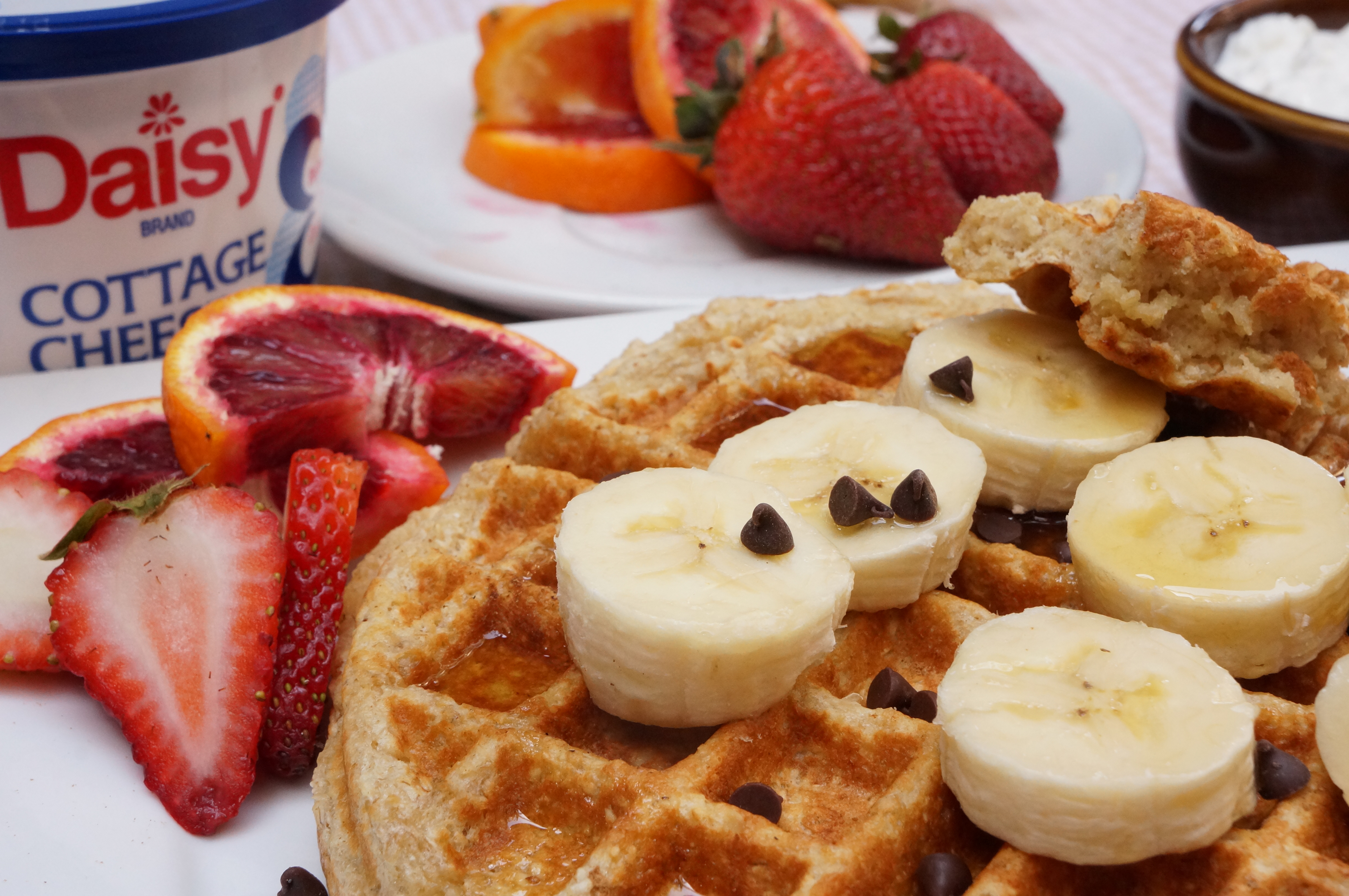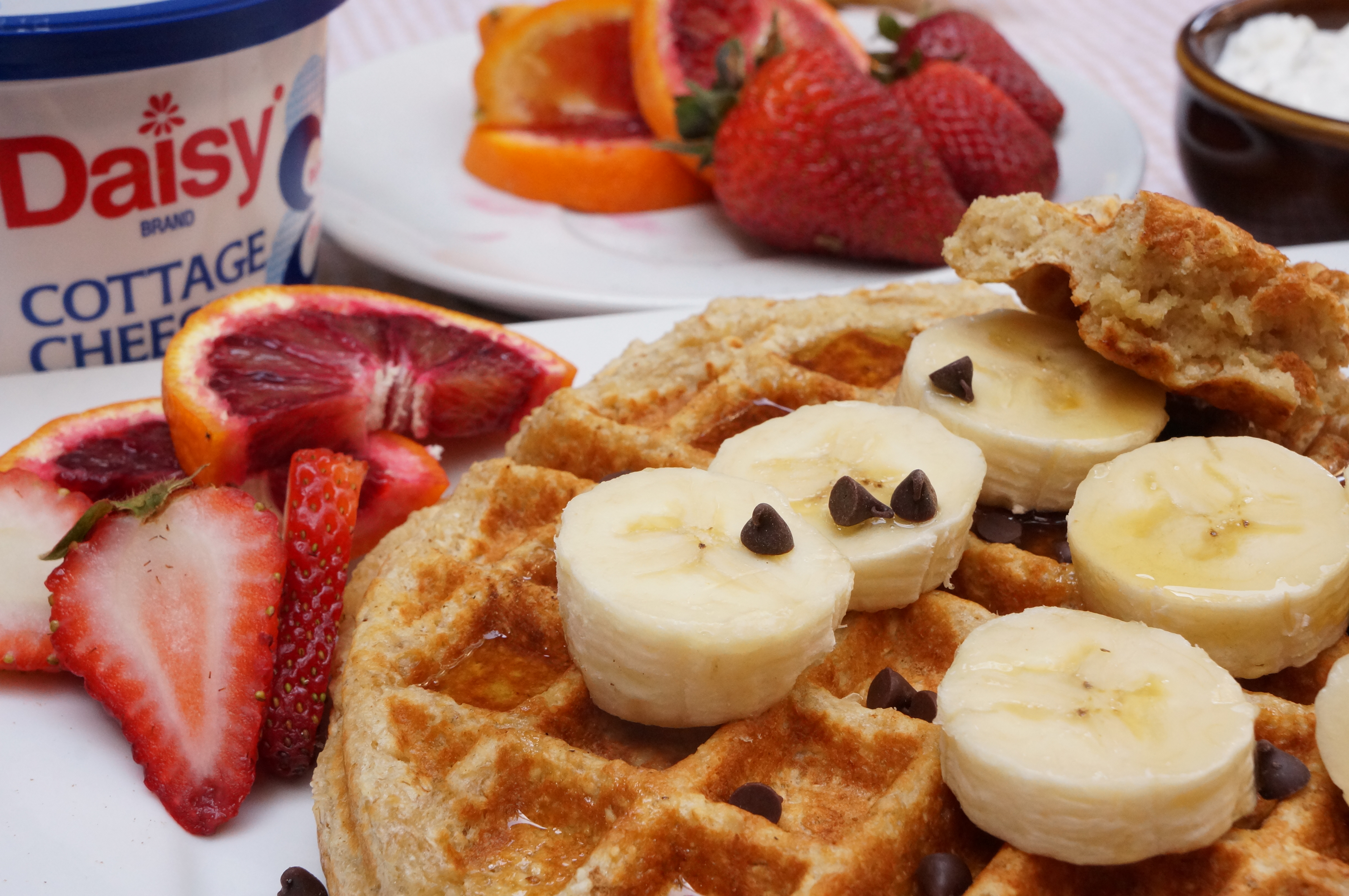 Don't forget the fresh fruit!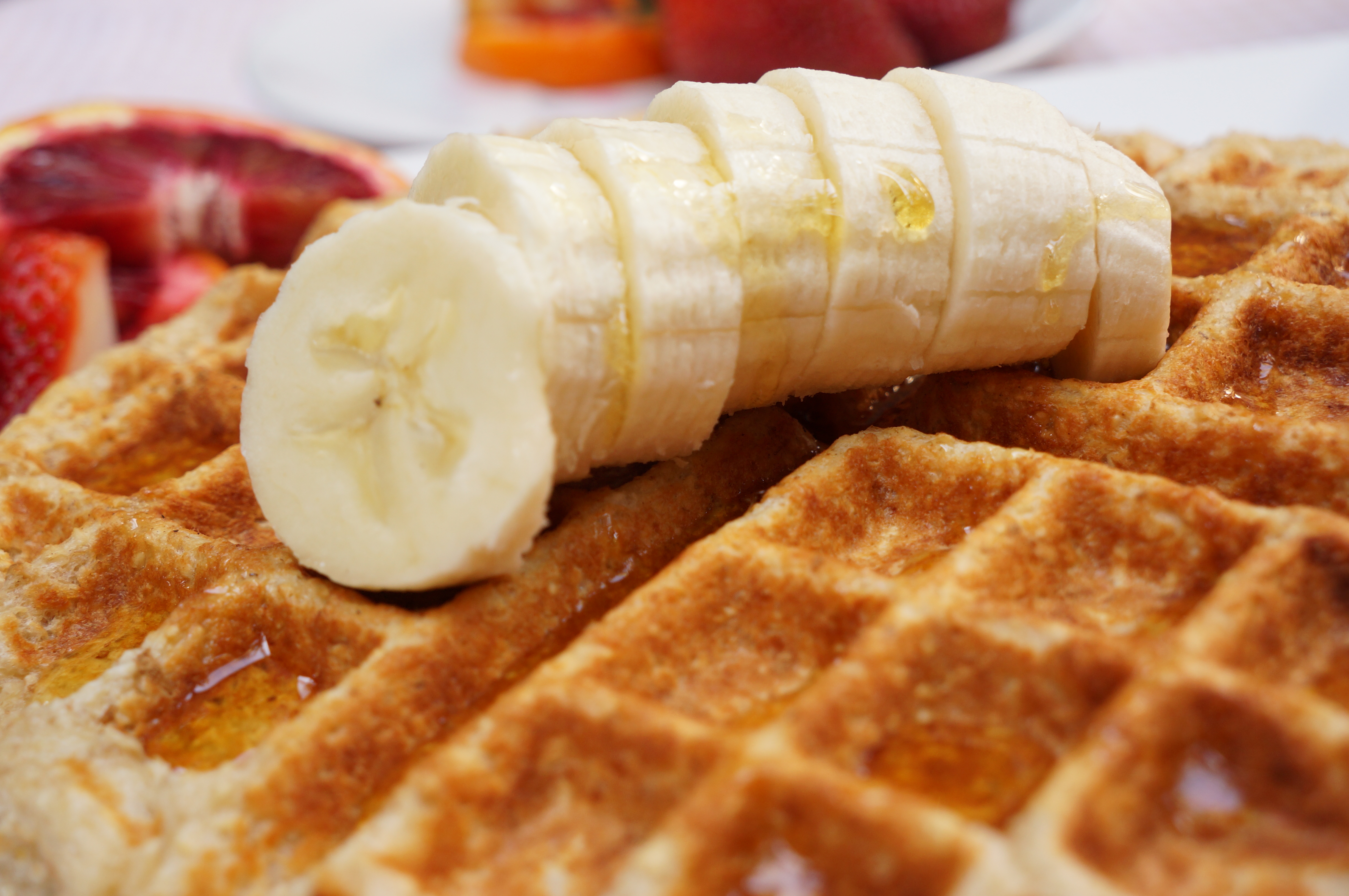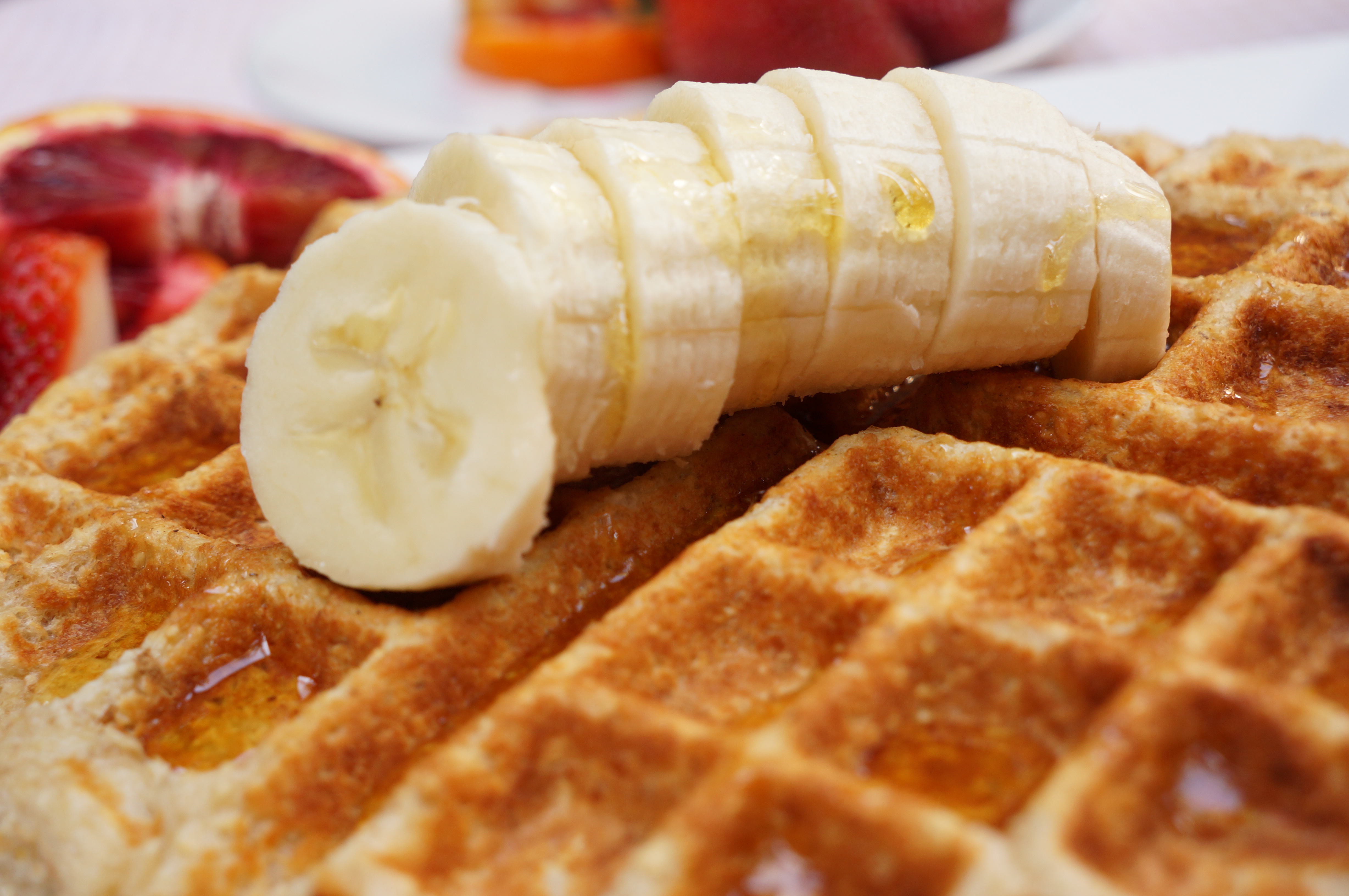 Try all my Breakfast Recipes!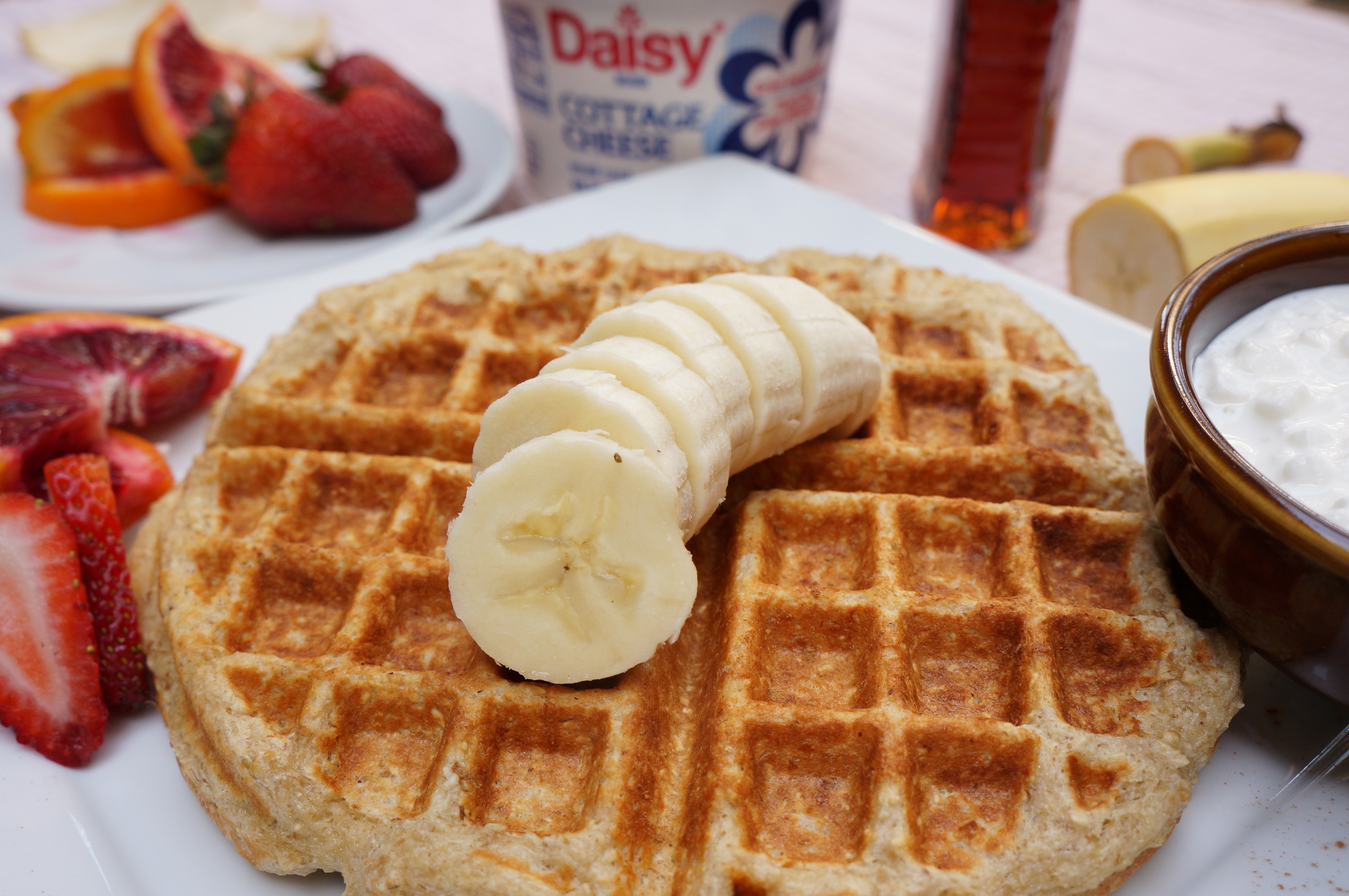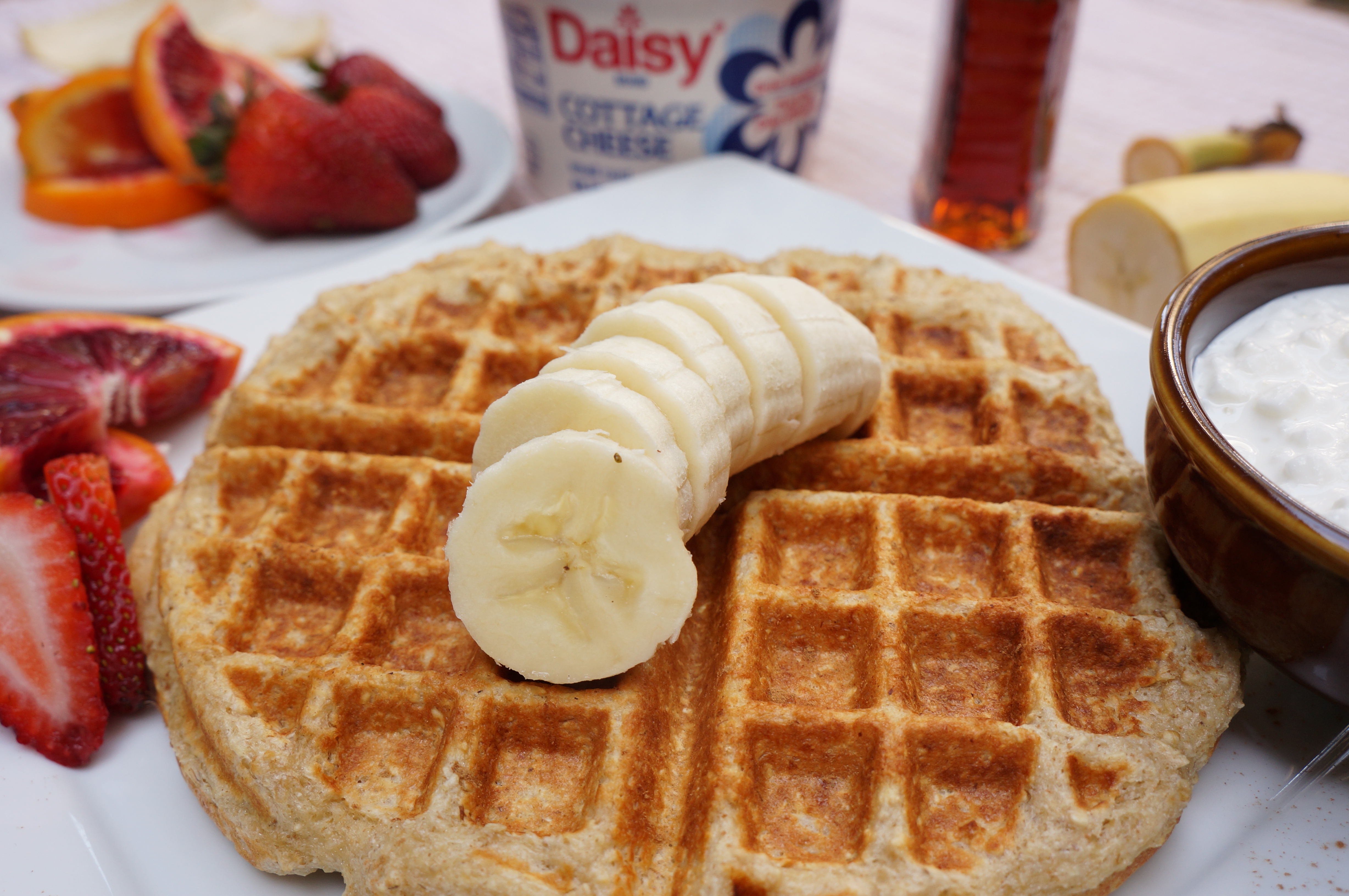 Connect with Moni on Face Book, Twitter, Pinterest, and Instagram @monimealfitness  (-to get a look of my everyday eats!). Grab a recipe or two at www.monimeals.com before you head over for a quick workout at www.monicanelsonfitness.com.
EAT WELL. STAY FIT. FEEL GREAT.