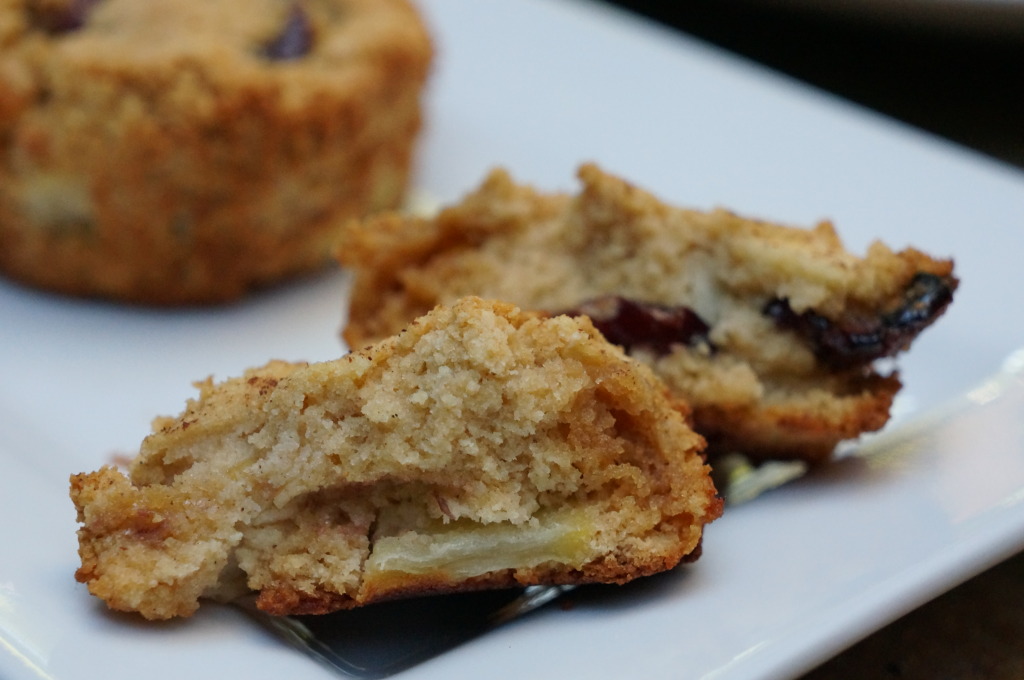 There is something about a moist and perfectly scrumptious muffin. When eating healthy – it may feel like "muffins" are never possible to enjoy in a diet ever again! In fact, I often tell my clients how a local muffin from your favorite coffee joint is in fact one of the worst choices. But that all ends right now with this recipe. I am thrilled to share my new recipe with you that I have been working on!
Enter my Apple Almond Cranberry Gluten-Free Muffins.

Really easy batter to make. So pretty too.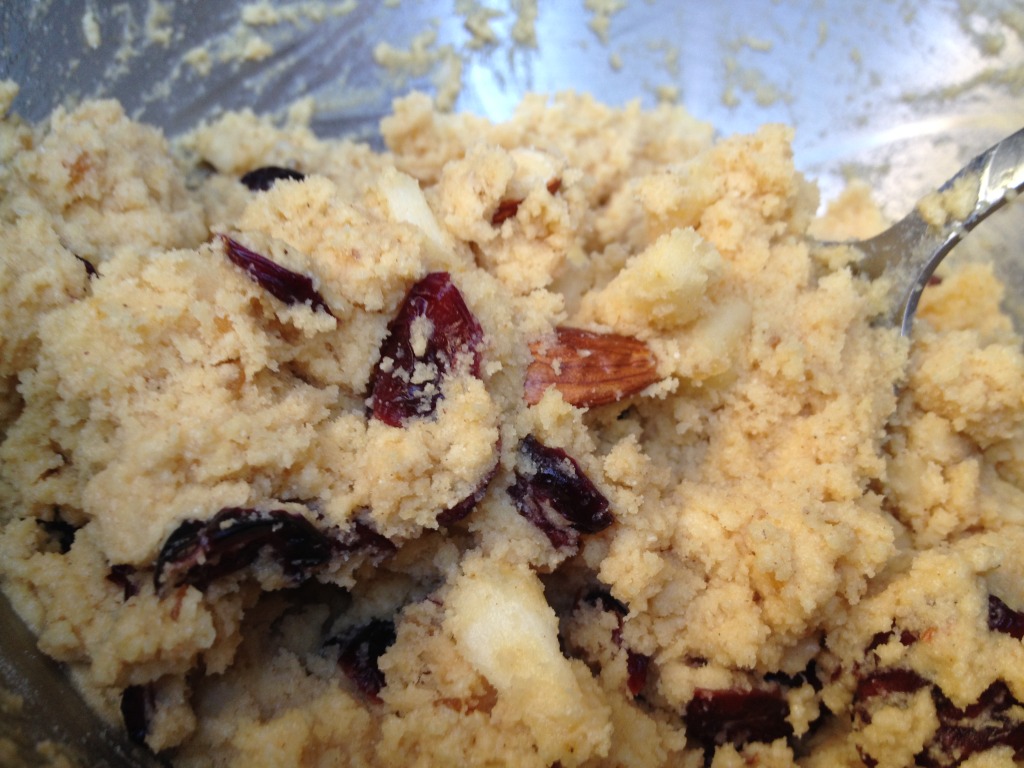 All Natural. No Chemicals. No Preservatives and Gluten Free. Healthy Fats and will fill you up. Did I mention… perfect with coffee or tea?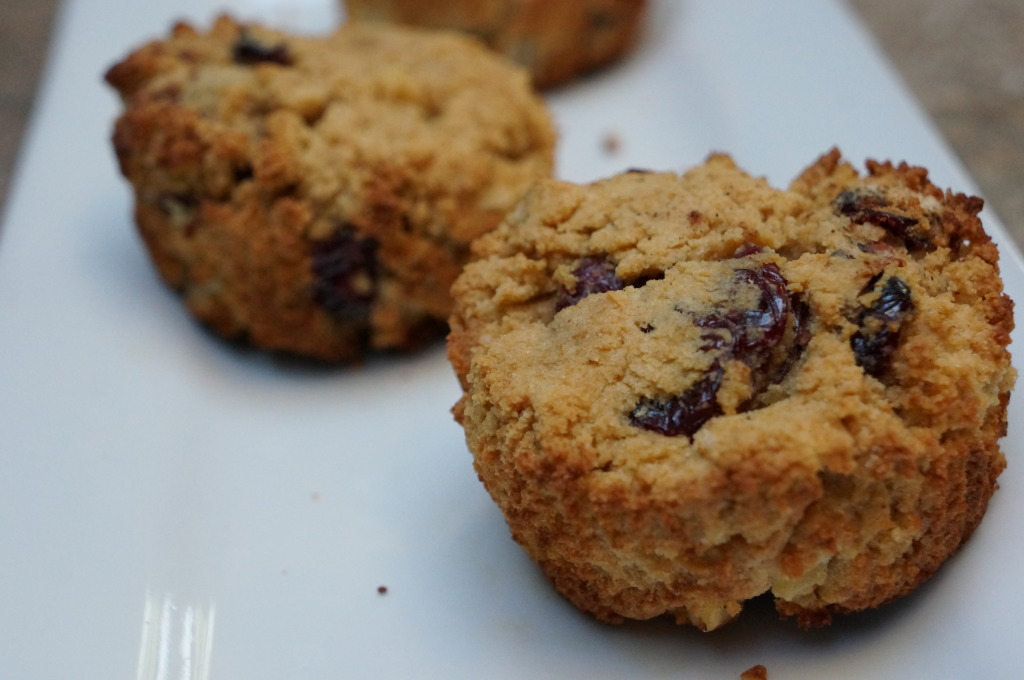 Love Muffins? Try all my Muffin Recipes! Look here for more Gluten-Free Recipes and my "Lightened-Up" Treats.
Enjoy.
Follow Moni to connect on Face Book, Twitter, Pinterest, and Instagram (-to get a look of my everyday eats!)
EAT WELL. STAY FIT. FEEL GREAT.
xx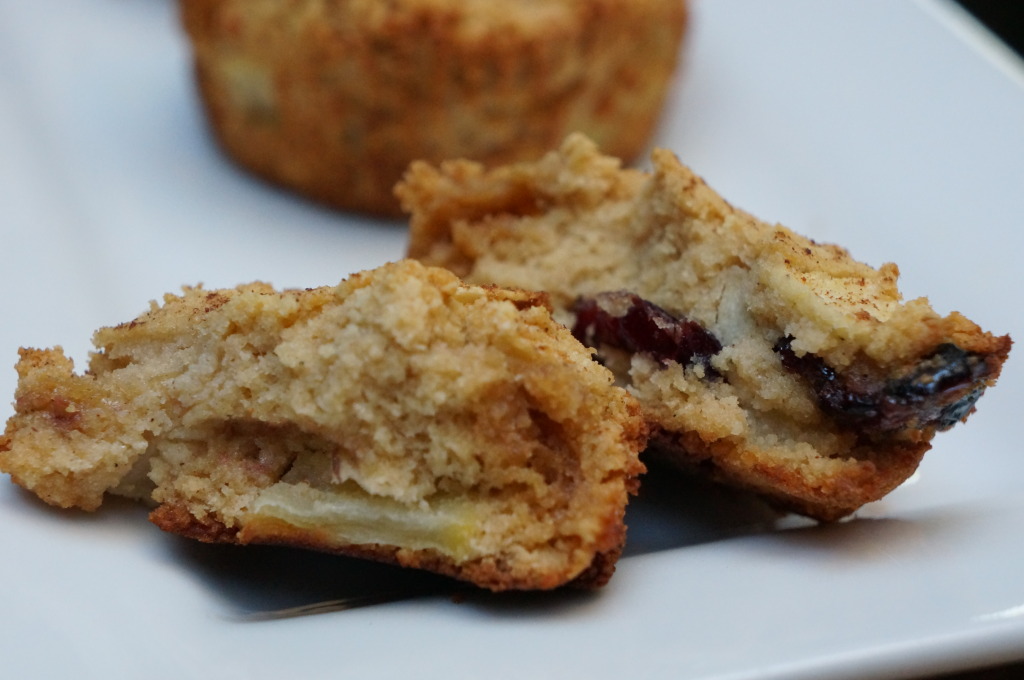 Apple Almond Cranberry Gluten Free Muffins
Recipe Type
:
Dessert, Muffins, Gluten Free
Author:
Prep time:
Cook time:
Total time:
The perfect muffin. Moist, Delicious, Healthy and Gluten Free. Made with all natural ingredients. Perfect snack, on the go, very kid-friendly and great with coffee or tea.
Ingredients
1/2 cup coconut flour, [i]can use any flour but this is why they are GF. NOTE: If you use another kind of flour you may need more. [/i]
1/2 cup coconut oil, [i]or can use melted butter[/i]
1/4 cup maple syrup
1/4 cup raw honey
1/4 tsp pumpkin spice
1 tsp cinnamon
2 tsp baking powder
1/2 tsp salt
3 organic eggs, room temp is best
1 organic apple, chopped
1/2 cup dried cranberries
1/2 cup sliced almonds
[i]See notes for optional ingredients[/i]
Instructions
Preheat the oven to 350 F.
Mix the wet ingredients in a med bowl.
In another bowl; sift the dry ingredients.
Next gently combine the dry ingredients into the wet.
Mix until just incorporated. Place batter in muffin liners or a muffin tin.
Cook for about 25-27 mins. Keep your eyes on them. Let cool.
Store in the fridge or freeze. Enjoy!
Notes
You can use any flour you like but coconut flour is how they are Gluten-Free. [i]If you use another kind of flour; white, whole-wheat pastry, oat, etc. you may need more than 1/2 cup. Coconut flour is very dense. [/i][br]You can absolutely sub in anything you want. For example, if you like raisins instead of cranberries or walnuts instead of almonds. [br]Make sure you use eggs at room temperature for a nice batter.