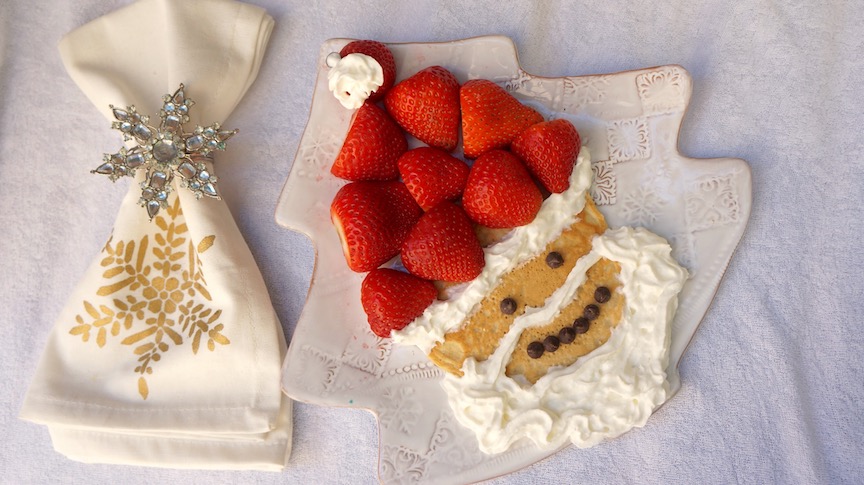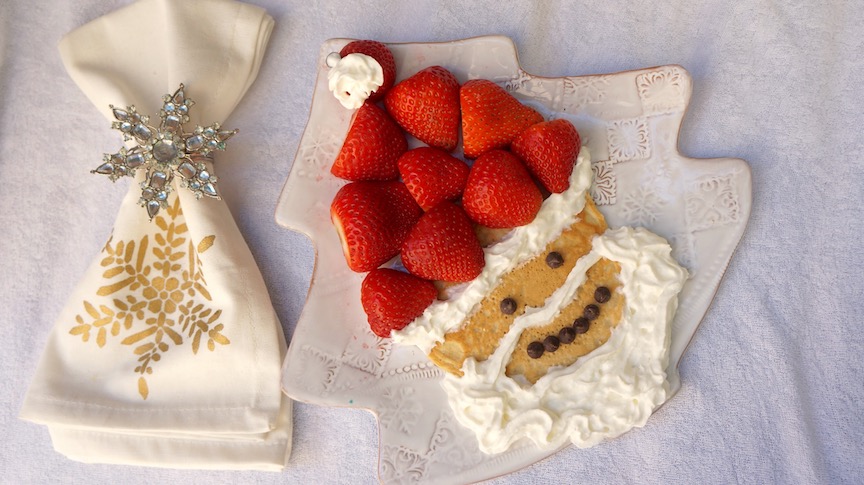 Happy Holidays! Here's a fun, HEALTHY and super easy recipe that you'll want to make for sure!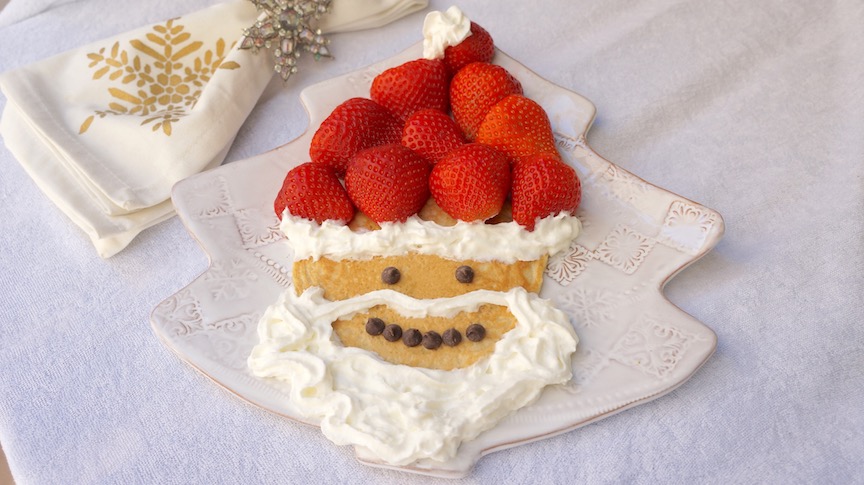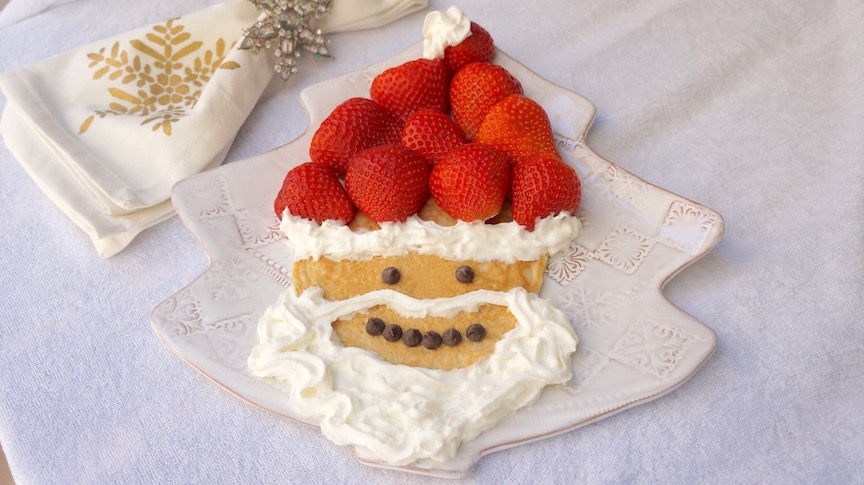 SO EASY!
Just make your favorite pancake recipe – Try this one if you need a healthy and easy recipe: Slim and Trim Pancakes.
Then all you need is a whipped topping, strawberries (or raspberries work) and chocolate chips. I like to use a brand like Lily's. That's it! You can't mess this up and the entire family will love them. Our son looooooved eating and looking at them.
Happy Holidays! xo
Enjoy!