Have you heard of a "Brookie" treat before? Ya know… a yummy, gooey brownie that meets and then is combined perfectly with a soft, chocolate chip cookie…yep that's the "Brookie" I speak of. BROWNIE + COOKIE = "BROOKIE!"
But this recipe is way more healthier and made will ALL NATURAL INGREDIENTS!!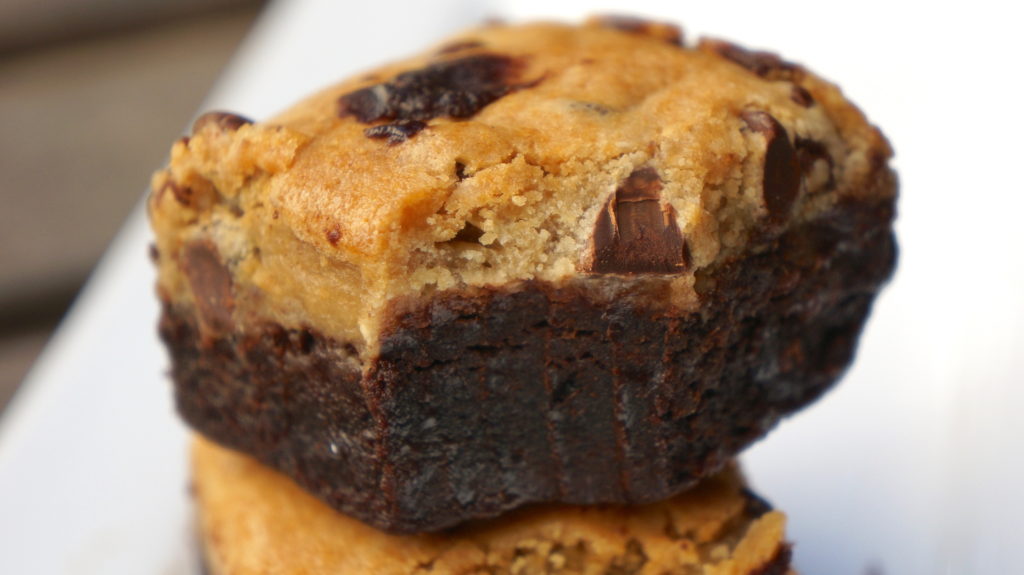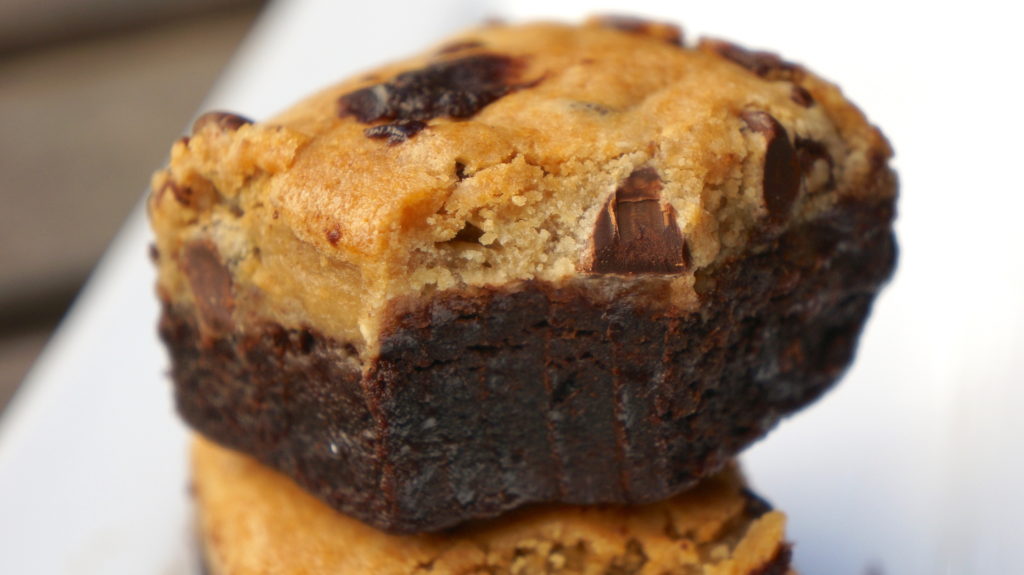 Paleo friendly, gluten free & dairy free!! Brownies and cookies together as one. I know, I know. Here's the recipe! 
Make these for any special occasion and enjoy in moderation. Great warm and with a nice TALL glass of milk of choice.
ENJOY!
Follow Moni to connect on Face Book, Twitter, Pinterest, and Instagram (-to get a look of my everyday eats!)
EAT WELL. STAY FIT. FEEL GREAT.