After a wonderful trip away and eating and drinking all sorts of yummy meals and tropical beverages… I was ready for real food as soon as I got in my kitchen. Can you relate?
The moment I landed in Los Angeles – all that was on my mind was green drinks and REAL food. The following morning (and a few mornings after as well) I made this incredible recipe that I share with you today. I have been making this for years – but wanted to add it to the blog and let you in on the action.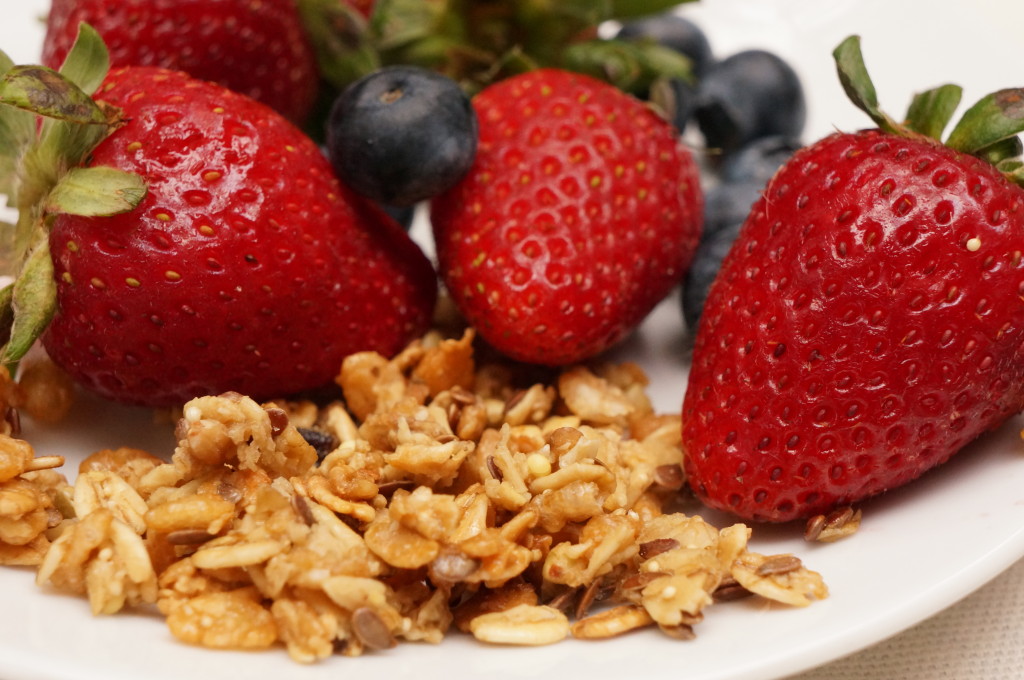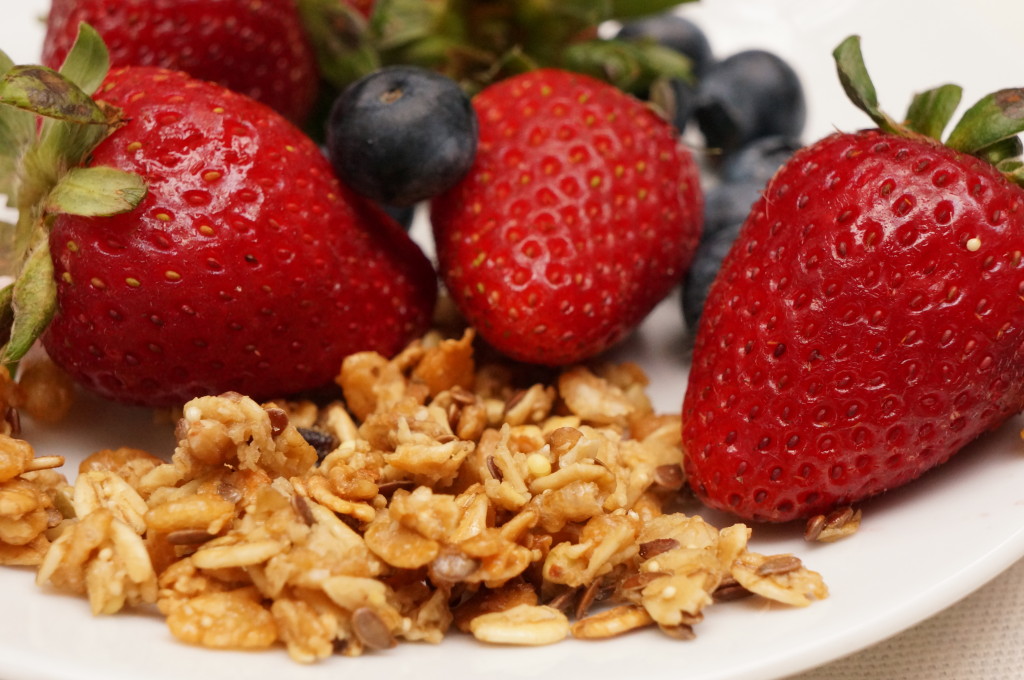 A healthy anytime snack or delicious breakfast perfect for anyone. The flavor combo is incredible. Packed with healthy fats, Super foods from Chia seeds, and is Gluten-Free. 
Perfect for the kids, on-the-go, and when you want to eat indulgently – without eating unhealthy. I got you covered. Don't forget that amazing fresh fruit that is in-season right now too.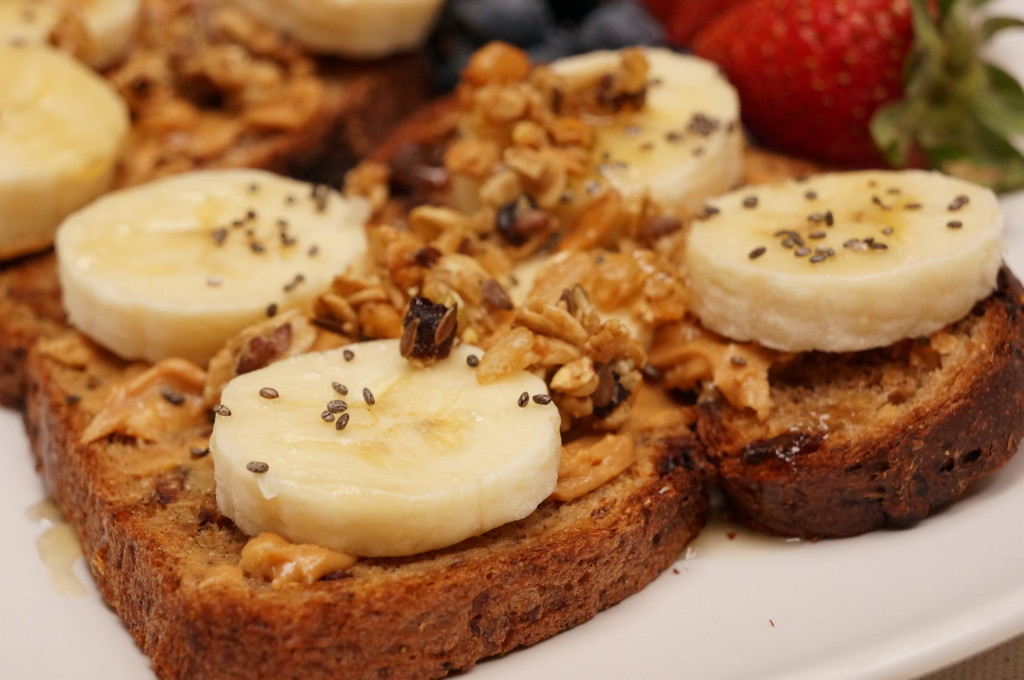 You can use any nut butter you like and any bread but how I make it is why it is a perfect and healthy recipe. I love adding my healthy KIND Granola (GF, Low-Sugar, Low-Fat) but that is optional. It gives you the killer crunch and flavor though so I recommend it. Don't forget a good drizzle of a good quality raw honey.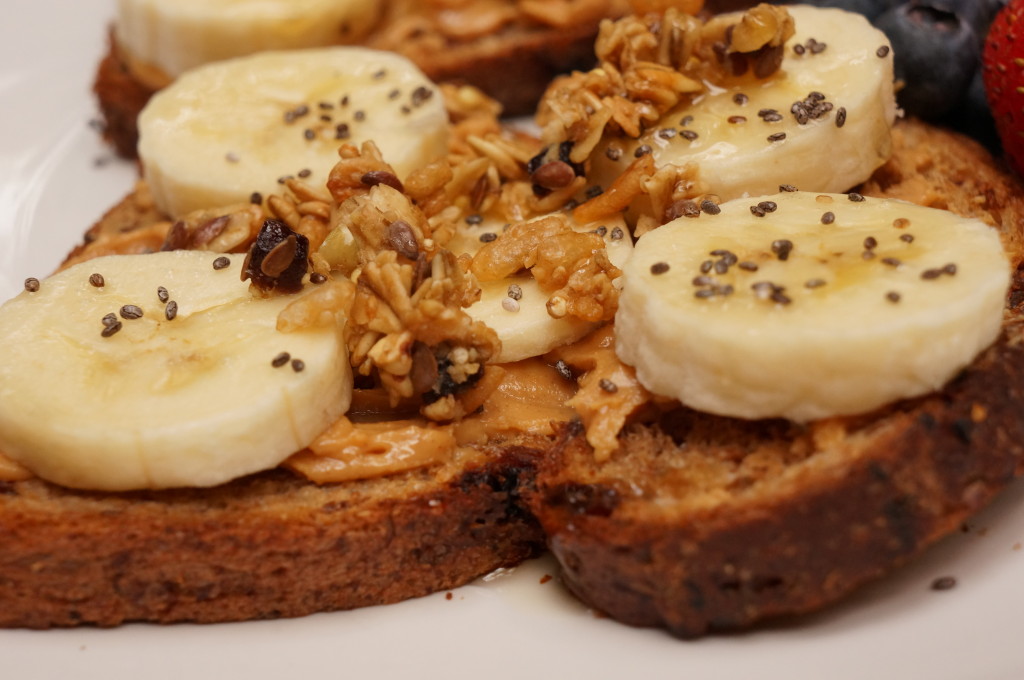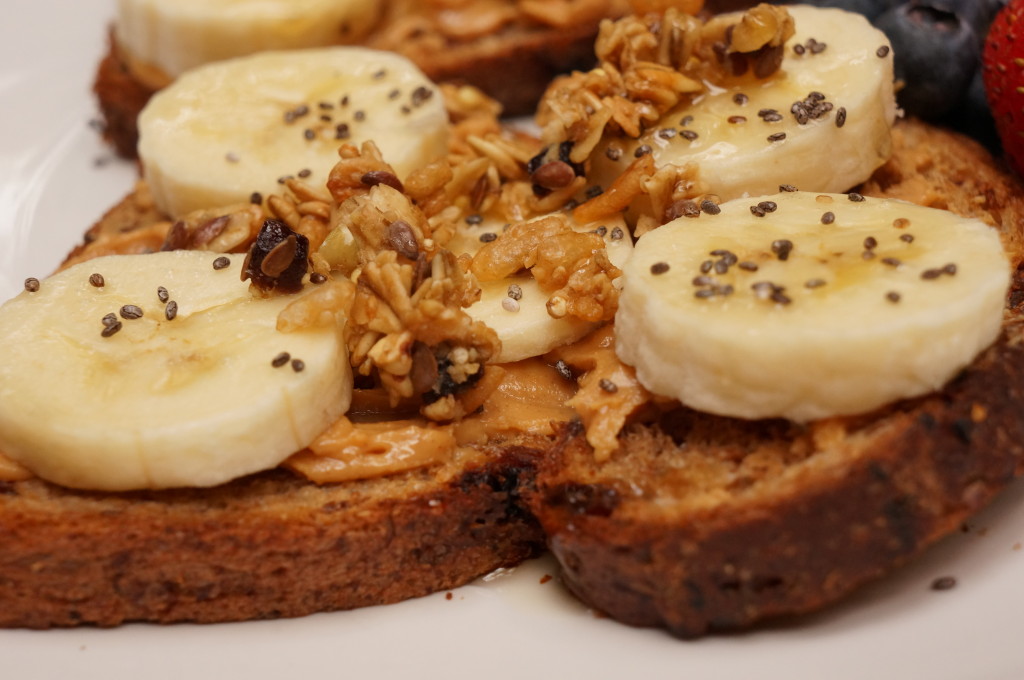 Enjoy!
Try all my Breakfast Recipes and if you like this recipe – then you will love my Healthy Protein Ezekiel Cinnamon-Raisin French Toast, my Healthy Granola Parfait with Fruit and Chia Seeds, or (for a special treat)–> my vegan Surprise Sunflower Seed Chocolate Cookies!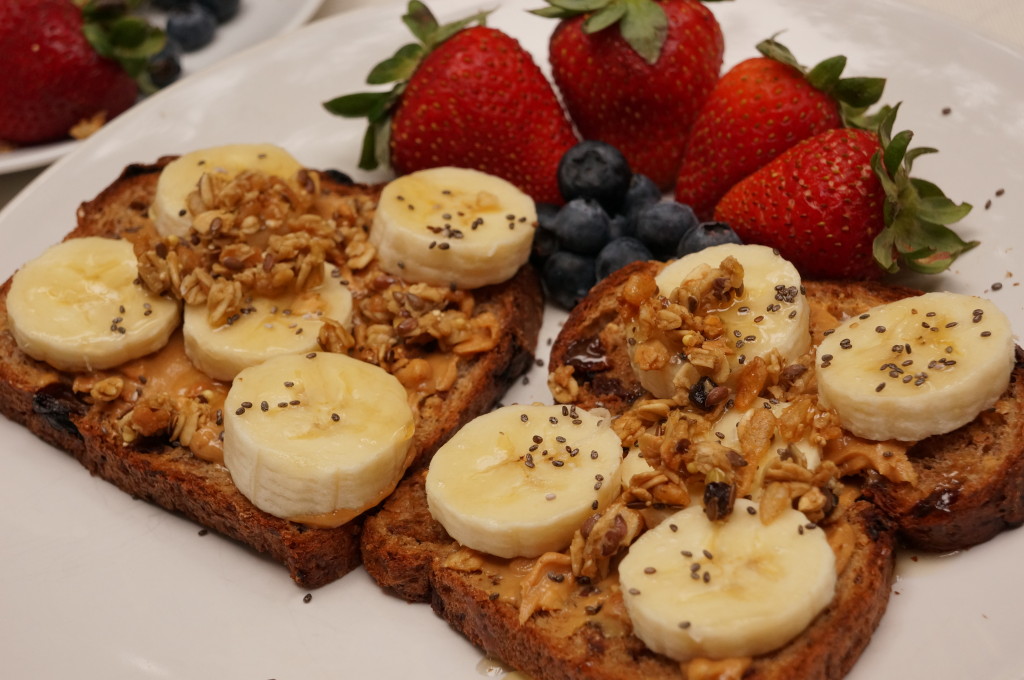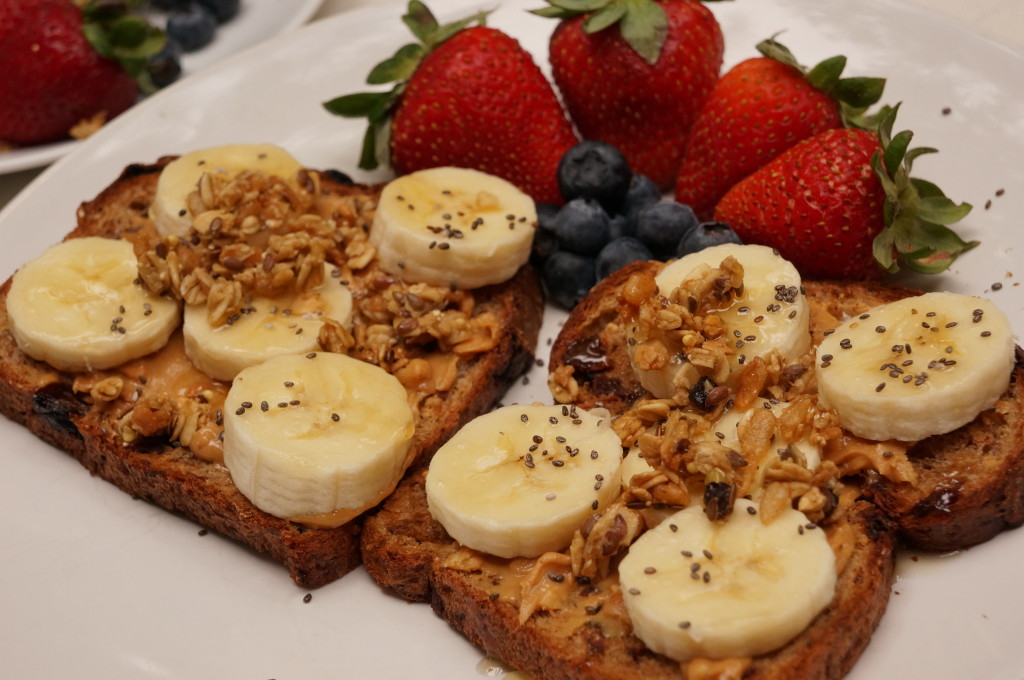 Connect with Moni on Face Book, Twitter, Pinterest, and Instagram @monimealfitness (-to get a look of my everyday eats!). Grab a recipe or two at www.monimeals.com before you head over for a quick workout at www.monicanelsonfitness.com.
EAT WELL. STAY FIT. FEEL GREAT.
Moni xx