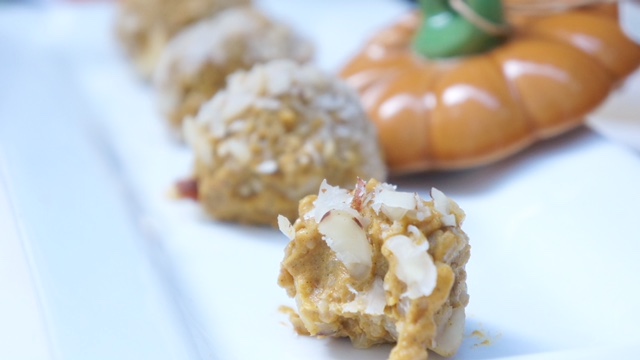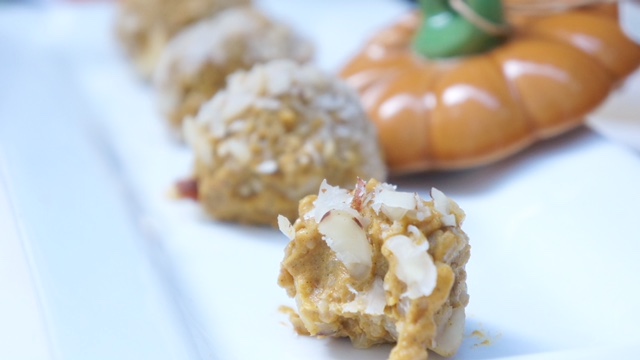 'Tis' the season for pumpkin! So if you are anything like me than you love pumpkin everrrything. This is good news because not only is pumpkin great for you (packed with Vitamin A, Lutein and Zeaxanthin) but it's the perfect time of year to partake in delicious pumpkin recipes!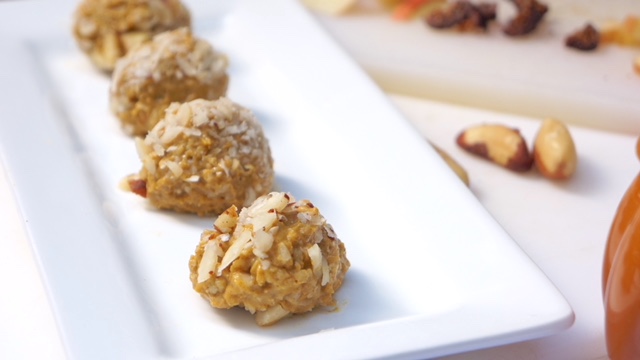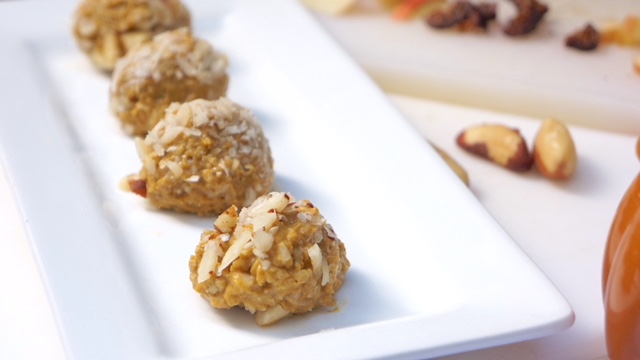 Get ready… PUMPKIN PIE PROTEIN BALLS!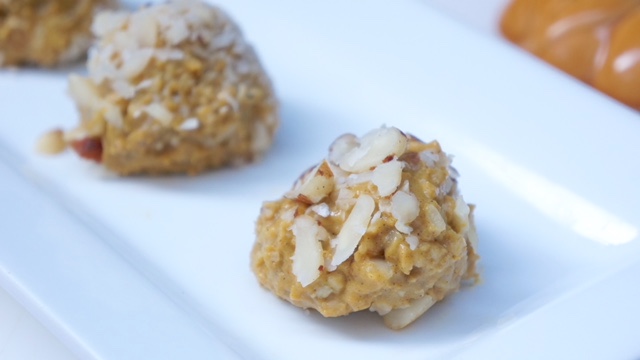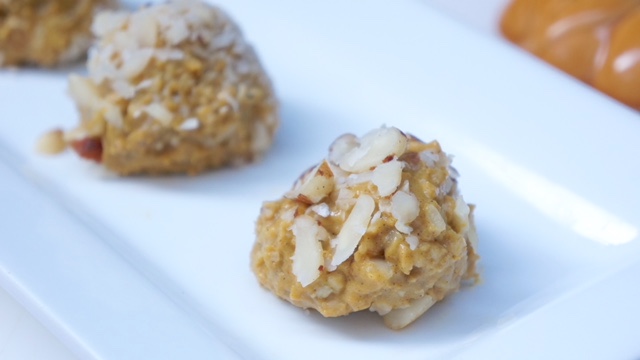 I love this recipe for so many reasons but mainly because these pumpkin pie protein balls are SO easy to make (no-bake) and all the ingredients are super clean and healthy. This is a win-win especially as a new mama and when I need a bite of something… often I need it on-the-go so these are just perfect. Can you relate?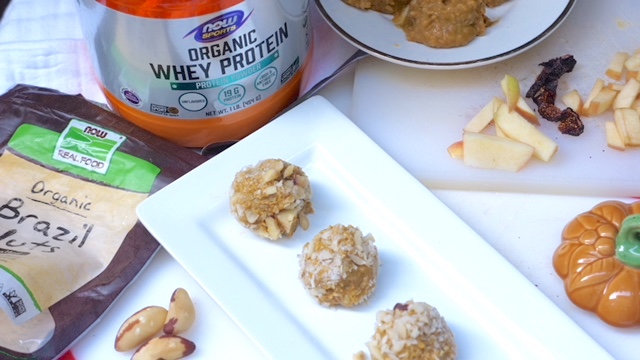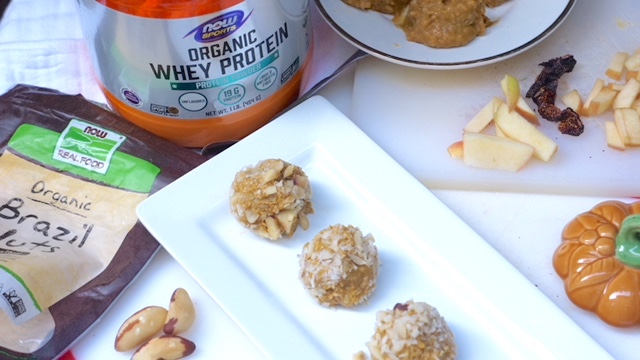 Packed with all the Fall flavors, protein (I love using NOW® Sports Organic Whey), beneficial fats and many other amazing for you ingredients. I add in even more nutrition by using NOW® Real Food Organic Brazil Nuts that are perfect in the recipe for the added crunch topping! Brazil nuts have not only beneficial polyunsaturated and monounsaturated fats but also include diet-friendly fiber and protein to keep you satisfied. Brazil nuts are also a good source of selenium, magnesium, phosphorus and thiamin. I've been a fan for years and love the added crunch they add to the outside of these delicious pumpkin pie protein bites!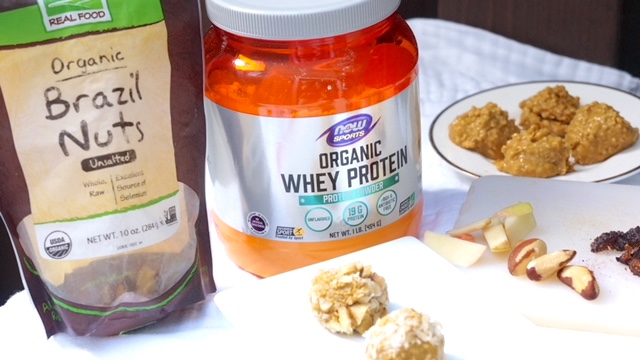 Try all my pumpkin recipes! Also check out @nowfoodsoffical on Instagram
and
Facebook
for tons of healthy ideas, recipes, products & more.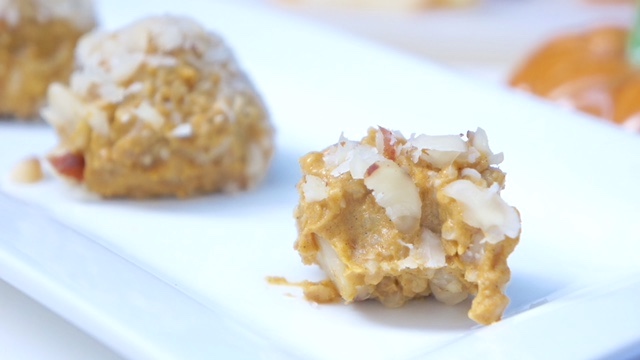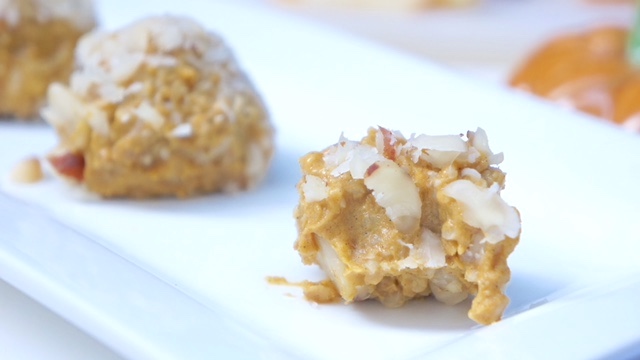 Now let's get to the recipe. Here is a video to show you just how easy (and so delish) these are!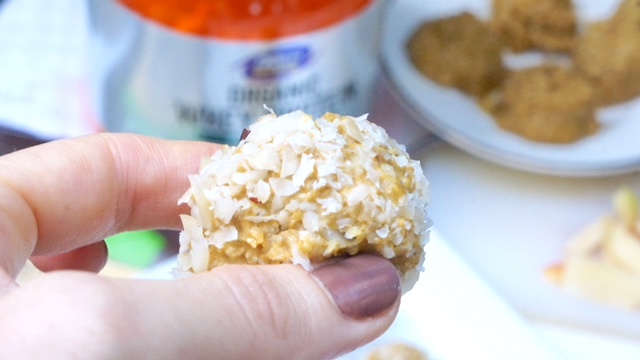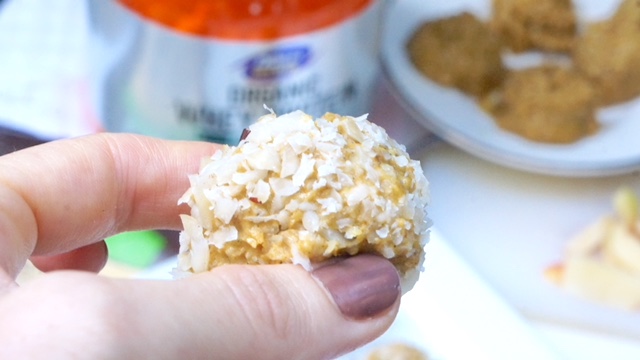 Follow Moni to connect on Face Book, Twitter, Pinterest, and Instagram (-to get a look of my everyday eats!)
EAT WELL. STAY FIT. FEEL GREAT.
xx  
THIS IS A SPONSORED POST BY NOW FOODS. ALL MY OPINIONS ARE MY OWN.
What about you…are you a huge pumpkin lover too? What are your favorites?