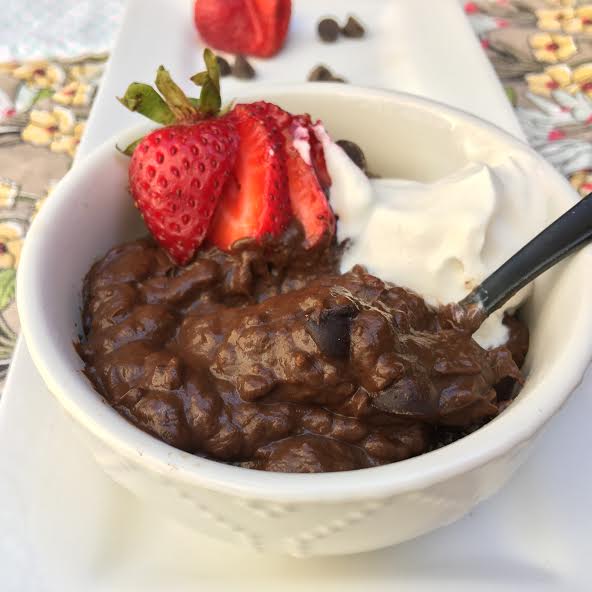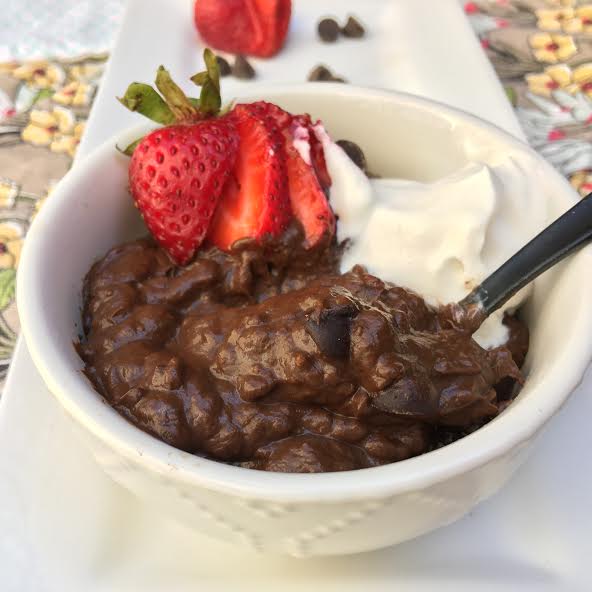 Sometimes we just need a BIG bowl of chocolate mousse in our lives. Agreed? But we don't always like the guilt that can often times come with it. Well, no worries here because this recipe is all about guilt free goodness!
Made with only wholesome and natural ingredients and one special secret ingredient.
Avocado!
Perhaps you have heard of this before or perhaps this is your first time. I promise you will not detect the avocado and you will only have a beautiful bowl of creamy chocolate bliss. Plus I sneak in some Vega protein for extra nutrients and protein.
You can also add in anything else you like. Optional add-ins; coconut flakes, mixed berries, cacao nibs, nut butter, sliced almonds, whipped topping!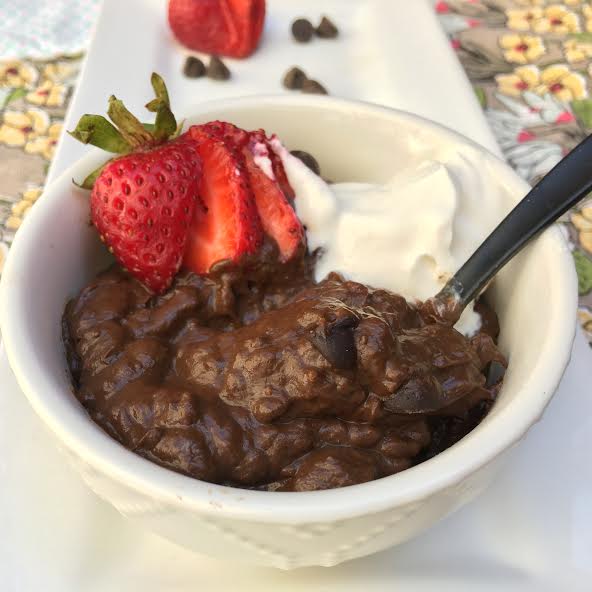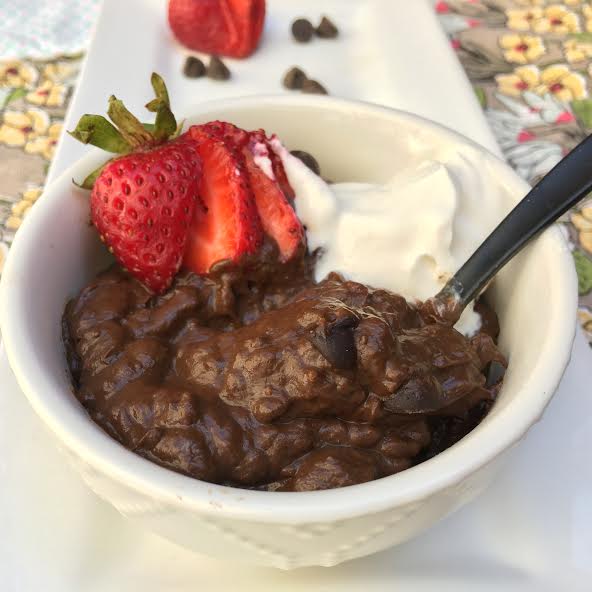 Enjoy!
Try all my Dessert, cookie recipes and vegan recipes!
Follow Moni to connect on Face Book, Twitter, Pinterest, and Instagram (-to get a look of my everyday eats!)
EAT WELL. STAY FIT. FEEL GREAT.
xx