These Brownies are EASY, HEALTHY, PROTEIN-PACKED, thick, rich, delicious, and IRRESISTABLE! Need I say more.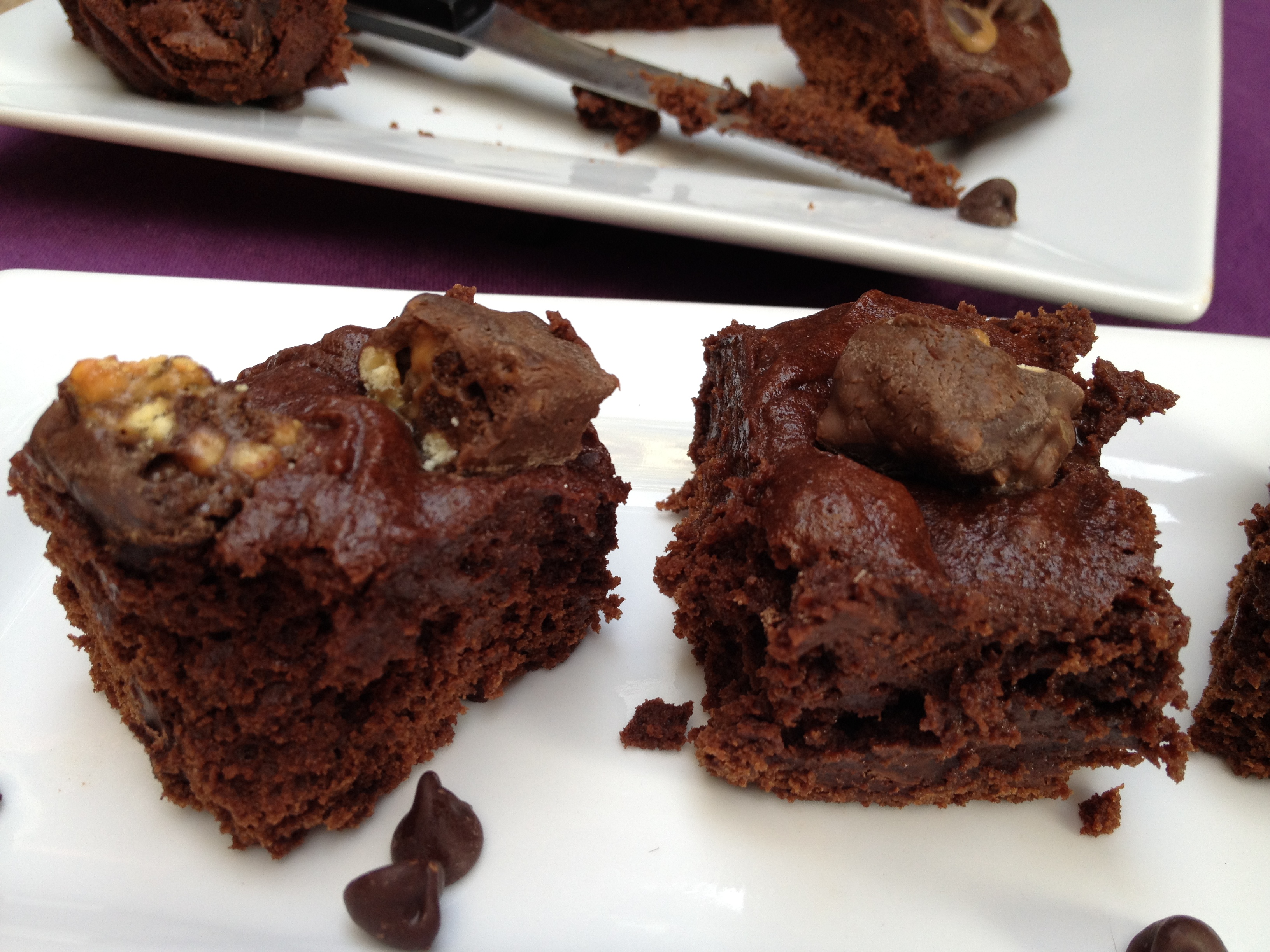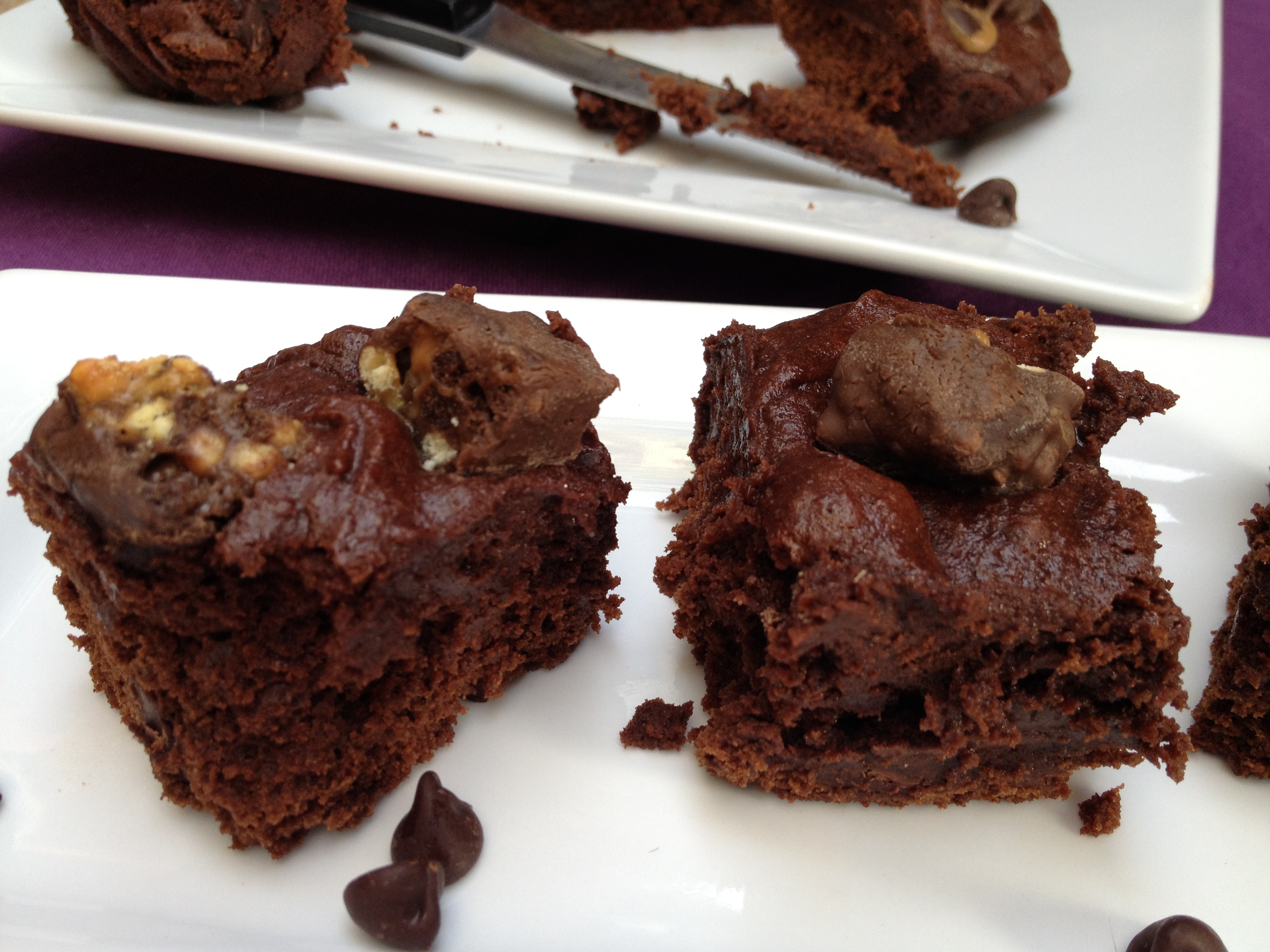 Plus, you get a protein fix too. I add a favorite chocolate protein powder and protein bar to add in more of a crunch and flavor. Plus, the protein bar makes a fantastic topping too! But you could also add in walnuts or anything you fancy really.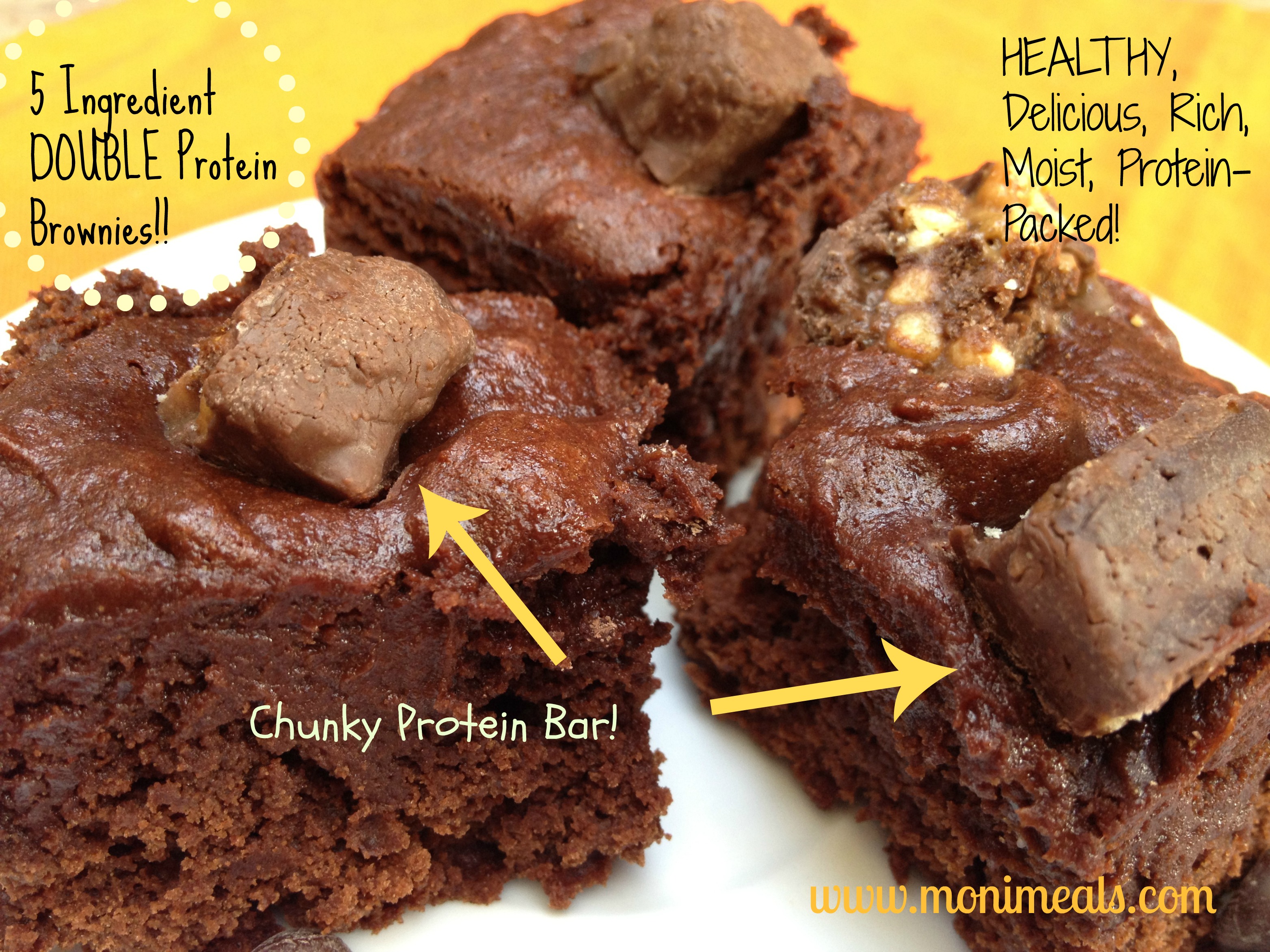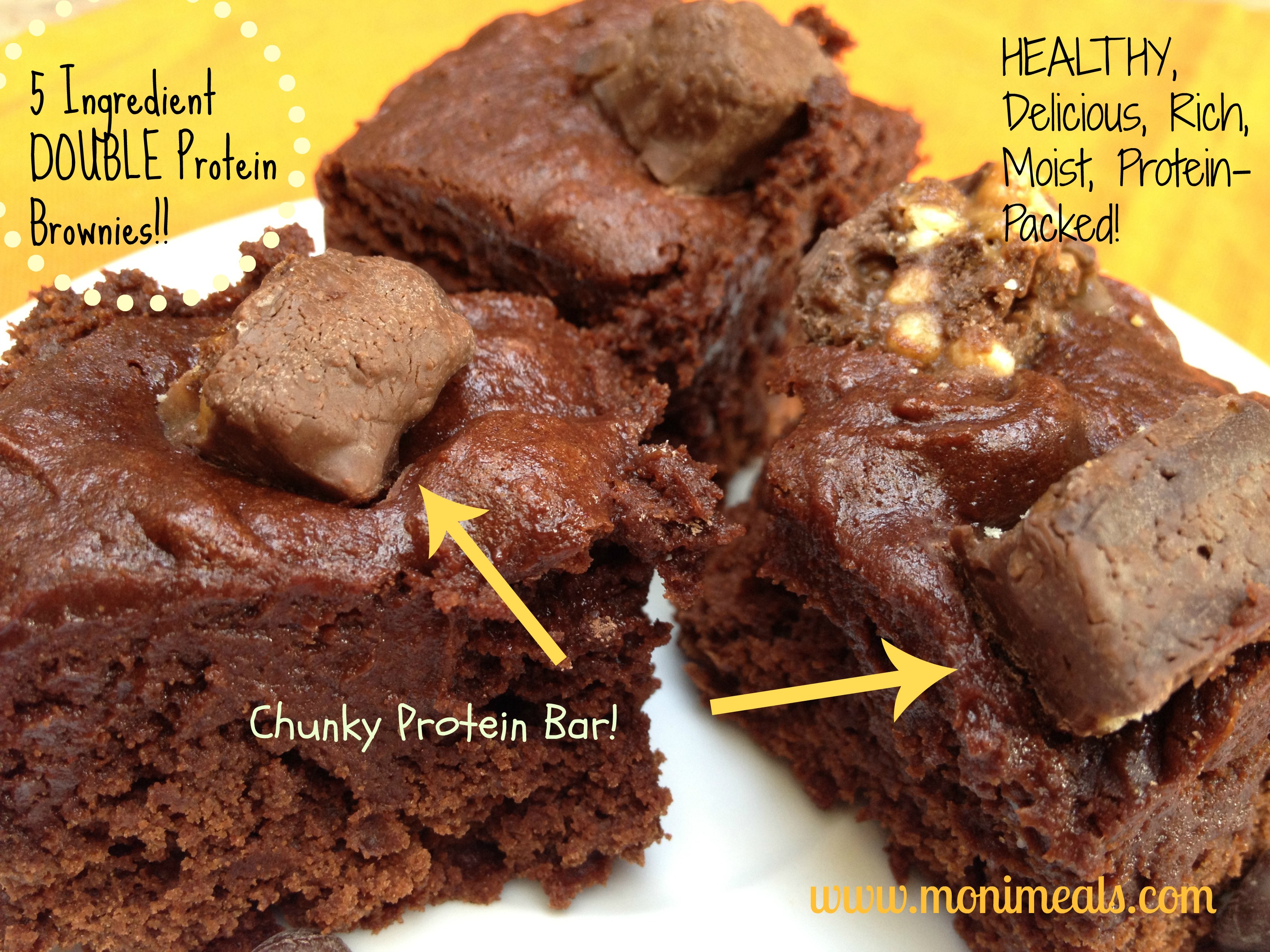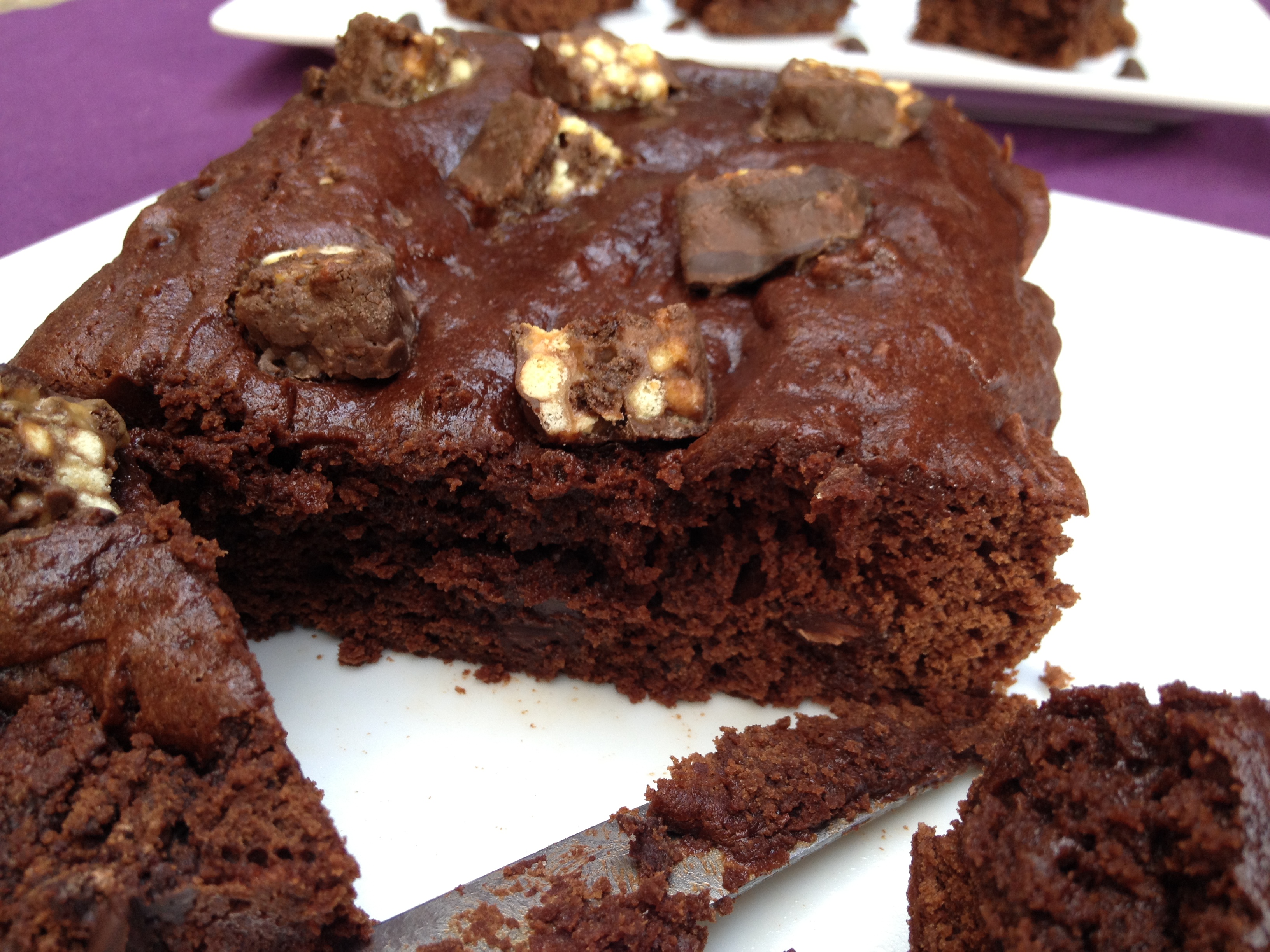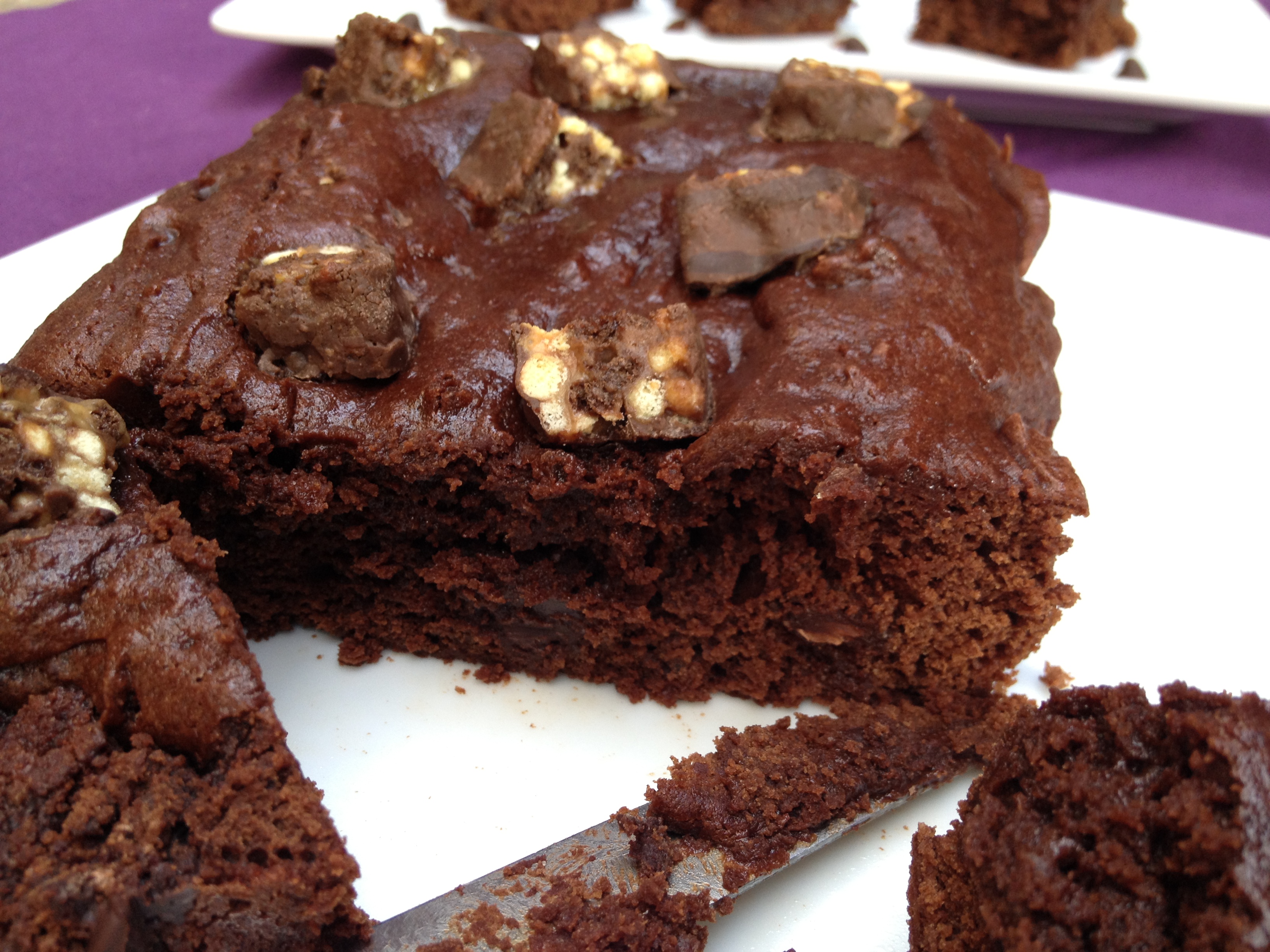 Best part is – I cut out using any added sugar or oil by using applesauce and the chocolate protein powder is awesome here too-even more flavor! Now the secret to making these so EASY – use a store bought ALL-NATURAL Brownie Mix!!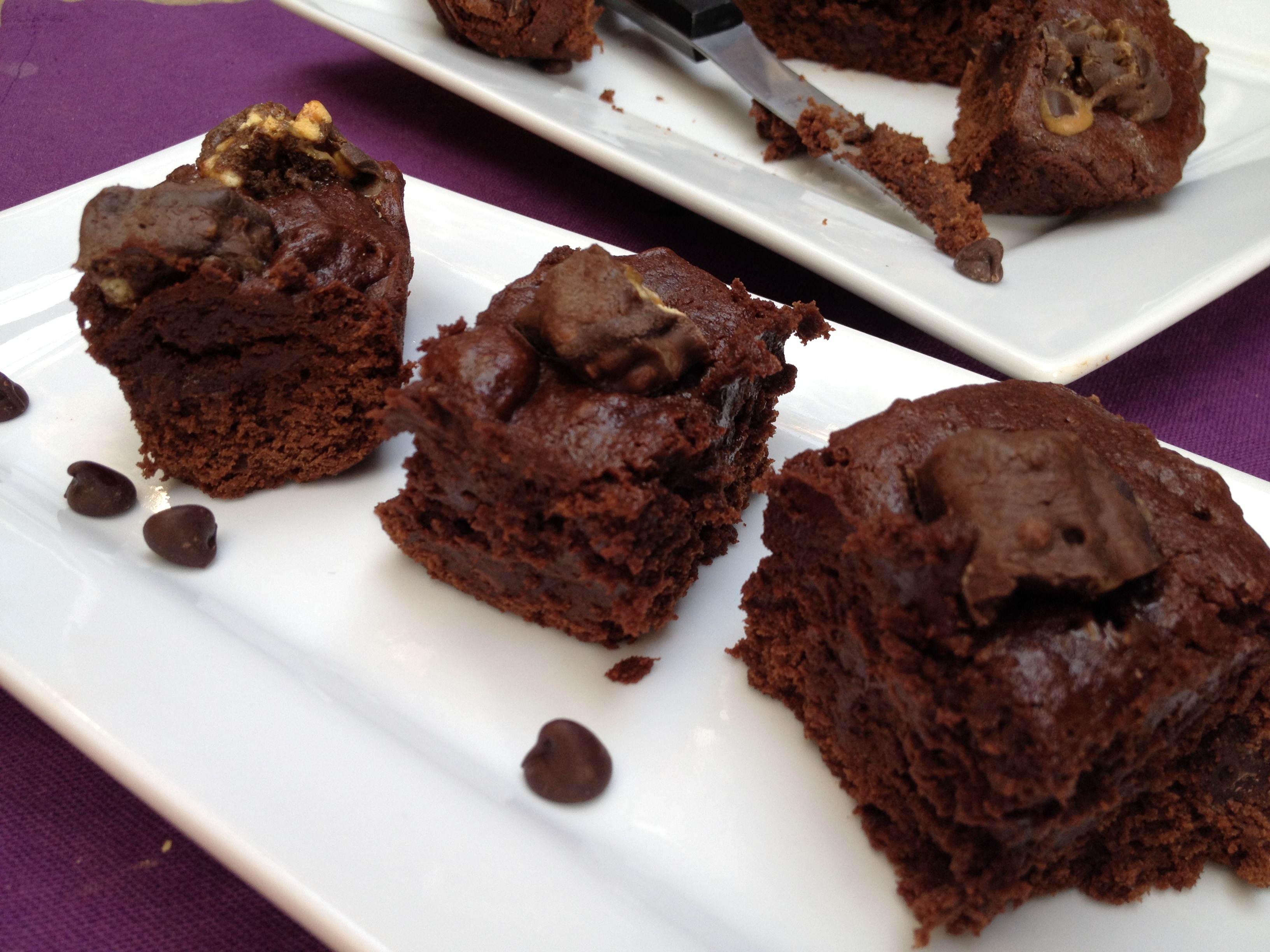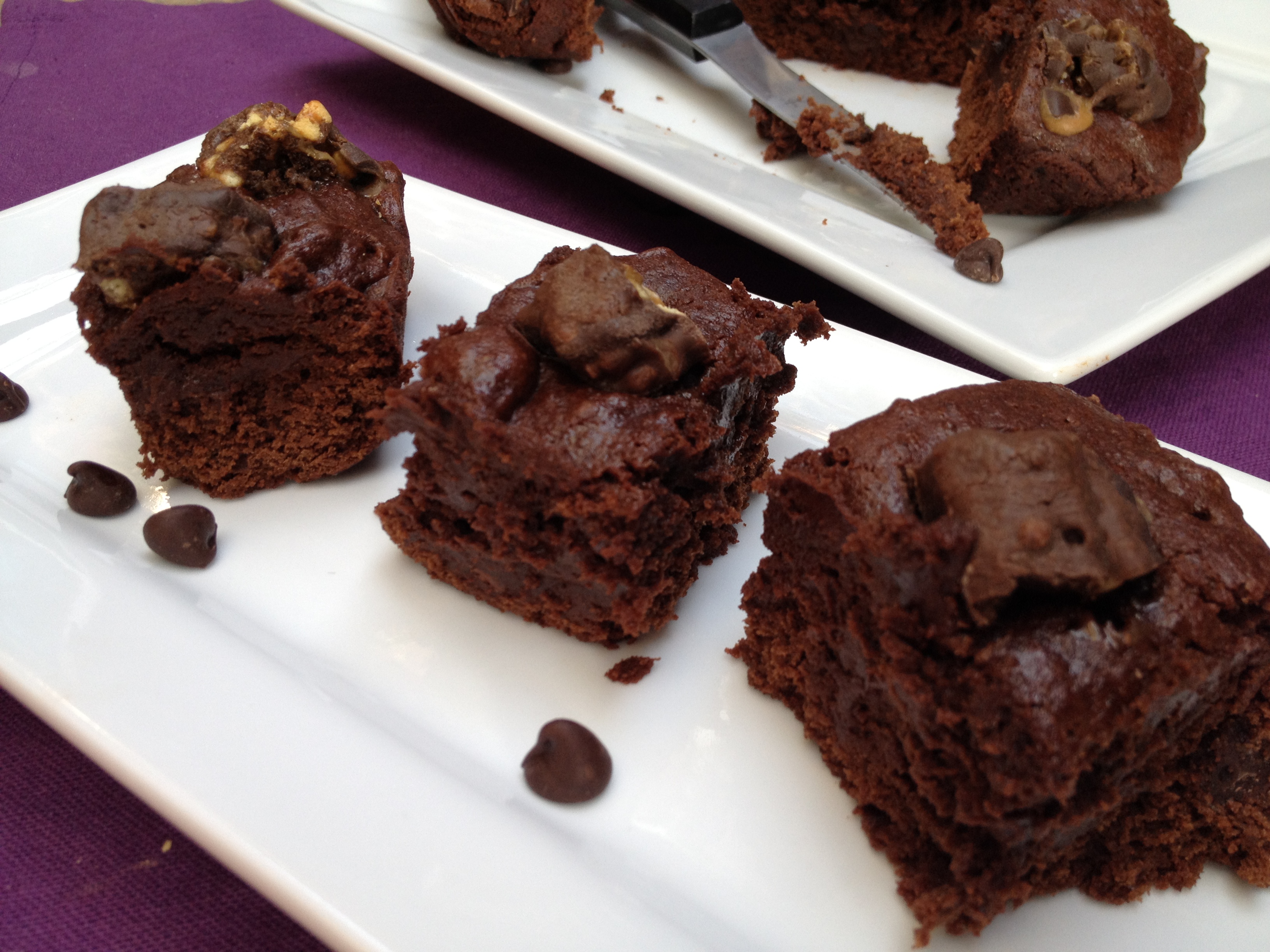 Makes a great treat, great pre or post workout snack, and a healthier treat for the family.
Remember- by combining the 2 scoops of protein and the 2 Bars you add in 56 grams of protein to these brownies- wow.
NOTES:  To make Vegan: use a "flax egg" in replace of the egg. To make Gluten Free: use a GF brownie mix, GF protein powder, and GF protein bar. 
Try all my Moni Brownie Recipes and all my Moni  "Lightened-Up" Treats too!
Enjoy!