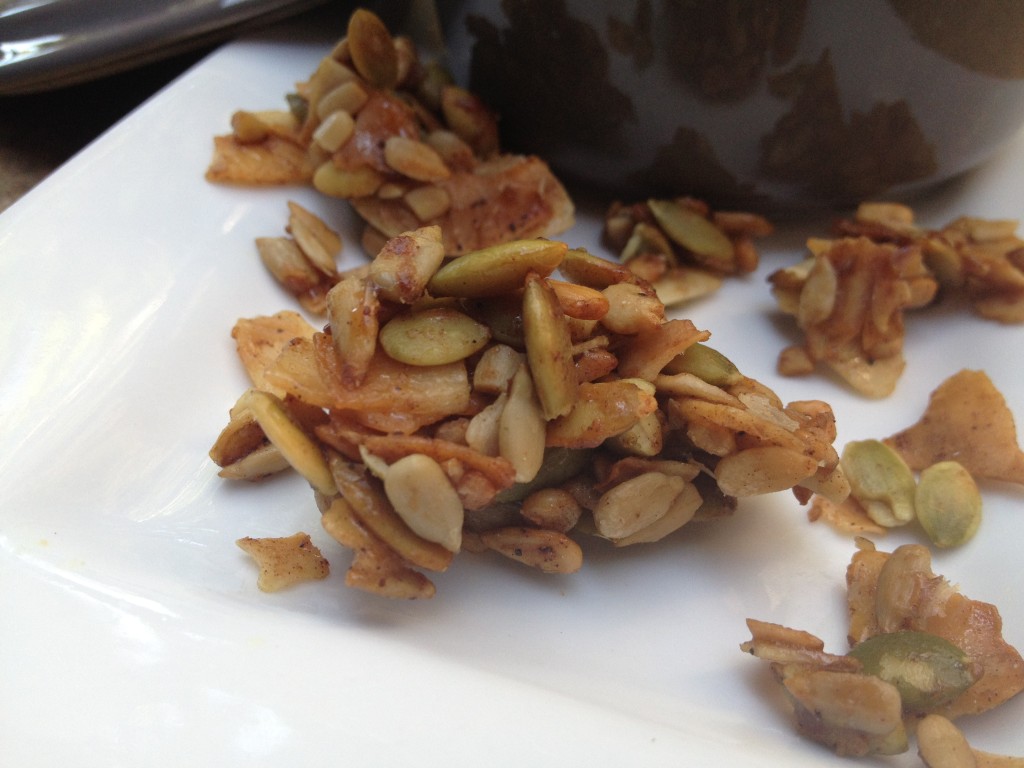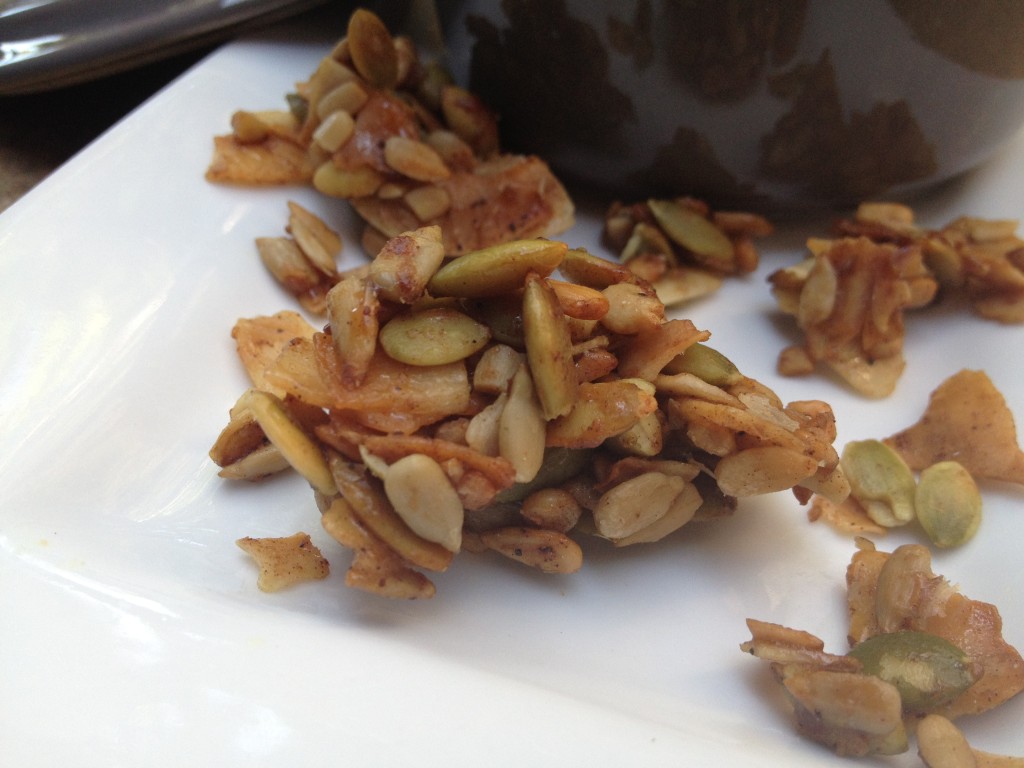 HEARTY AND DELICIOUS. So if you are like me you LOOOOOVE Granola (crunch-crunch!).
Say hello to my "Super Granola" – Perfect For All Recipe. What does that mean? It means that no matter what style of food, diet, or meal plan you are on, that you can have this to enjoy. If you are vegan, paleo, or just watching your sugar, etc. this granola will most likely work for you. I only use 1/4 cup of honey too. Oh yea.
My only issue however is portion control! I sometimes want to eat bowls and bowls of this because it is that good. The good news is – it is much healthier than a store bought "fancy pancy" brand loaded with lots of extra oils and sugars. Maybe portion this out though, as it is tough to not gobble it all right up. I have warned ya!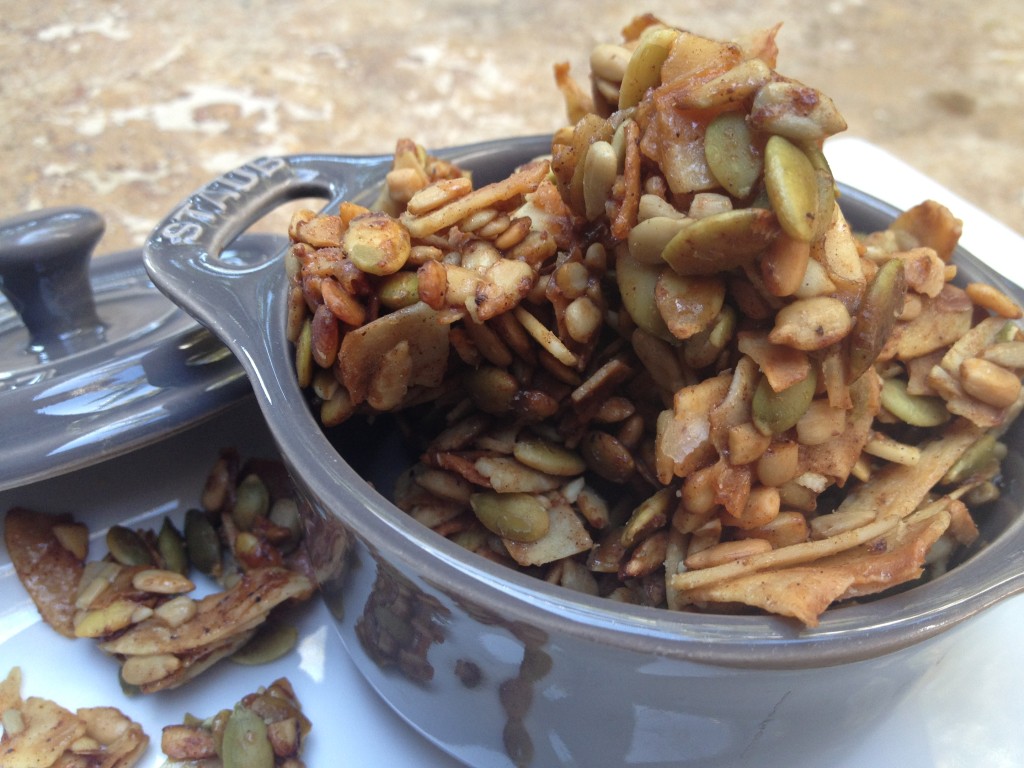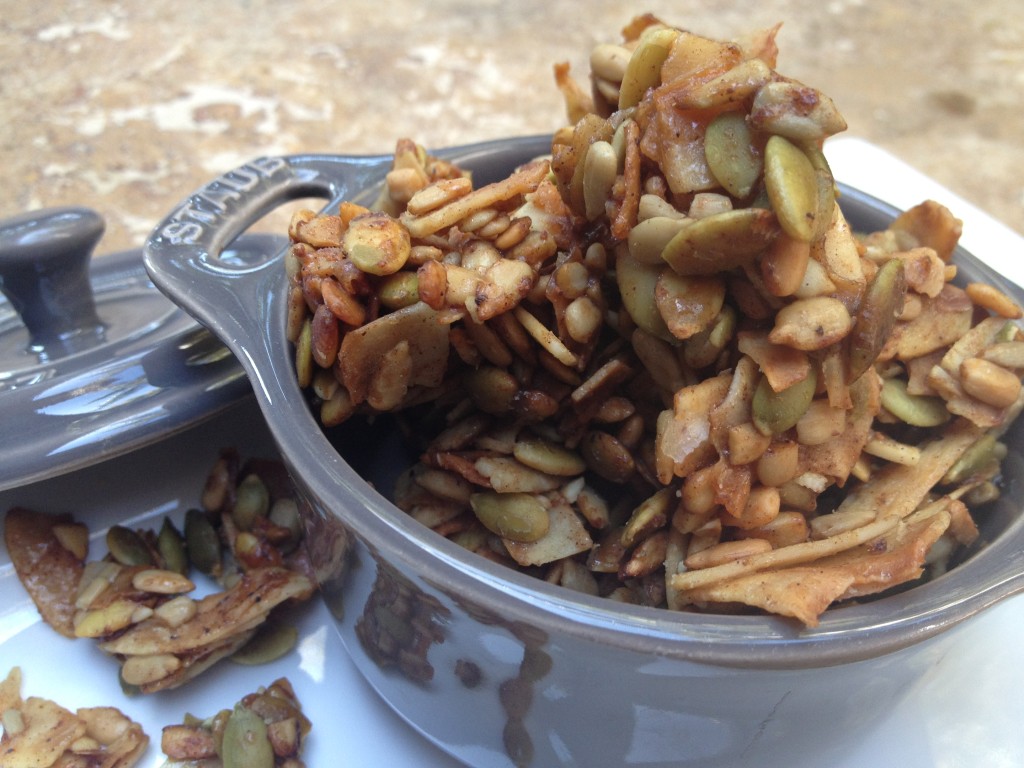 This recipe is super simple. You can make a batch and keep it all week long. Kids love it, husbands love it (trust me on that!), and all around it is just a great recipe. Hope you like it.
NOTES:
You can certainly add in anything else you fancy.
For example dried fruit can be added right at the end when you pull it straight out of the oven.
You can try other nuts and seeds too.
You may need to play with the sweetness. I found 1/4 cup of honey to be just right. See if you need less or more before you bake. Everyone has such a different level of sweetness!
Kid-Friendly. Great with any milk of your choice. As a topping on yogurt, oatmeal, with fresh fruit, or great for a power snack!
Try all my Granola Recipes and Breakfast Ideas. Enjoy.