These are just what I mean when I say "a treat where you can have your cake and eat it too."  I love these too because I make them in a mini muffin tin. Bite-size and perfect lil' cups every time.  I honestly can compare these to a Reese's Peanut Butter cup but
far far far
more healthy.
Bite-size, portion controlled, easy to make, PURE ingredients, and one more thing...they taste amazing. No butter, no egg, no oil, and no white flour or white refined sugar. 
Plus I add a secret ingredient...a healthy one too...beans.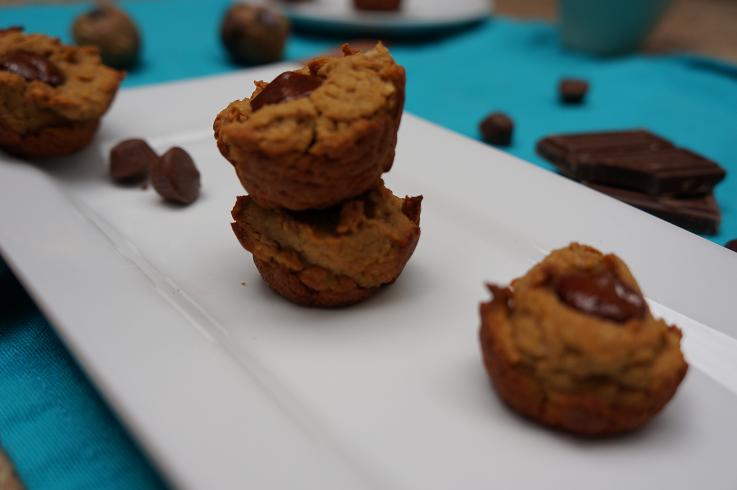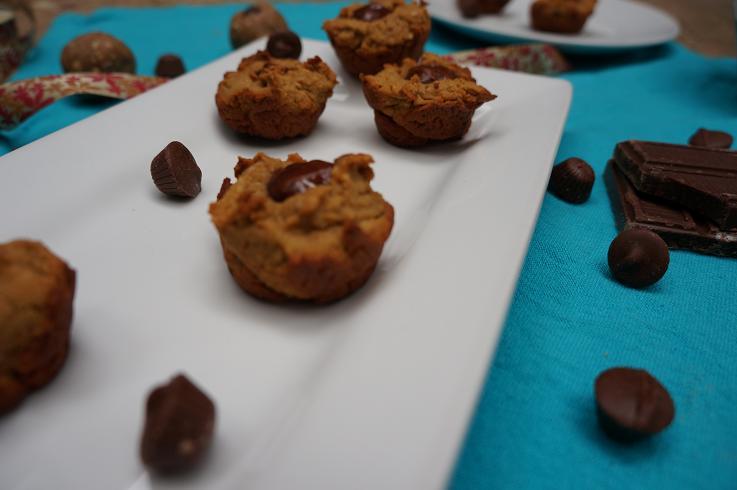 Perhaps by now you have heard of using
beans
to make
brownies, blondies, or fudge
(all over the place these days!)...No? Well, you are missing out BIG time. Plus, you can eat all of this RAW if you fancy too! Just saying.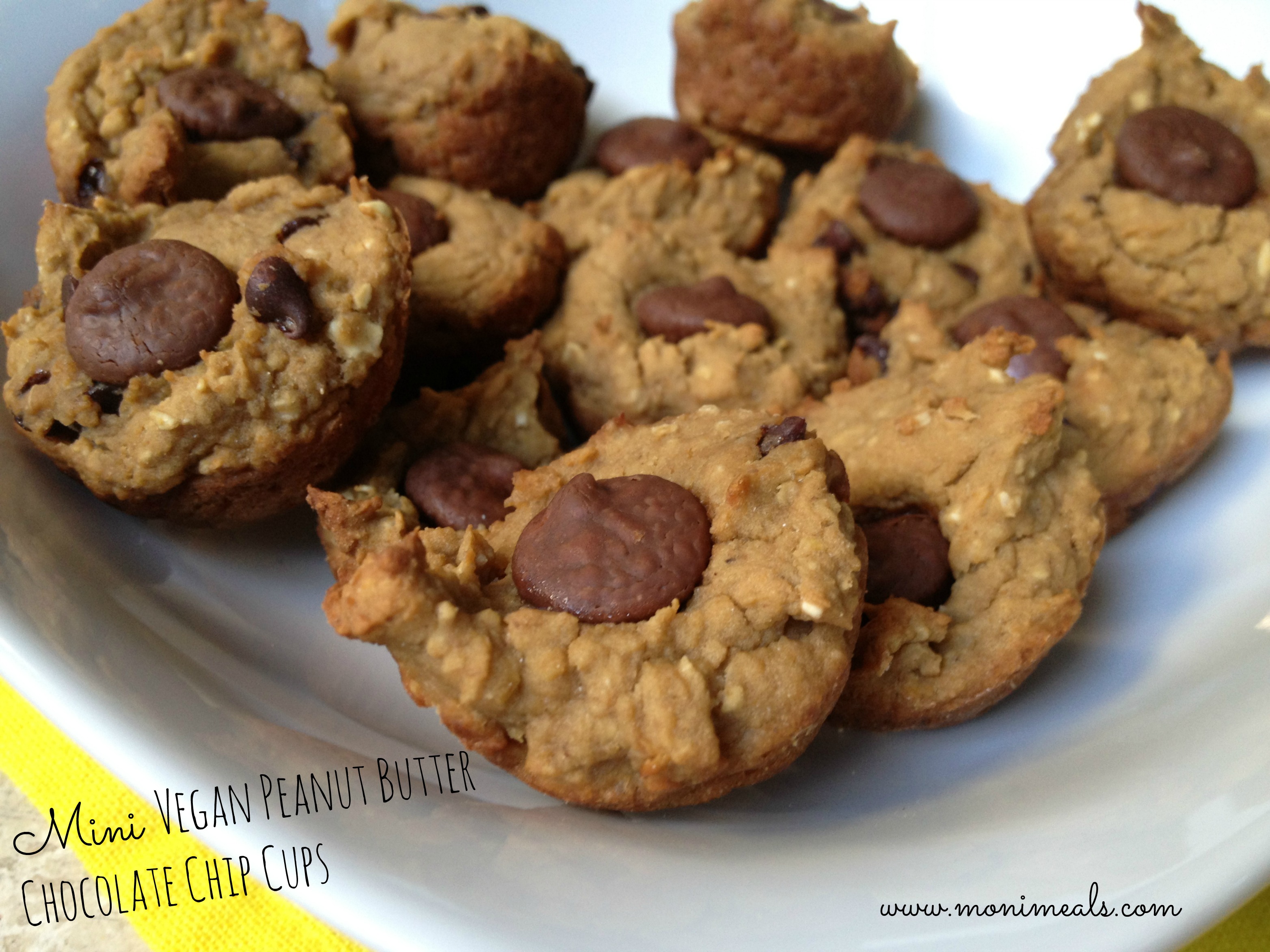 This is what it looks like before it goes off to the oven for some baking. RAW Cookie Batter anyone?
You can eat it a few right here - right now if you prefer. I know I do.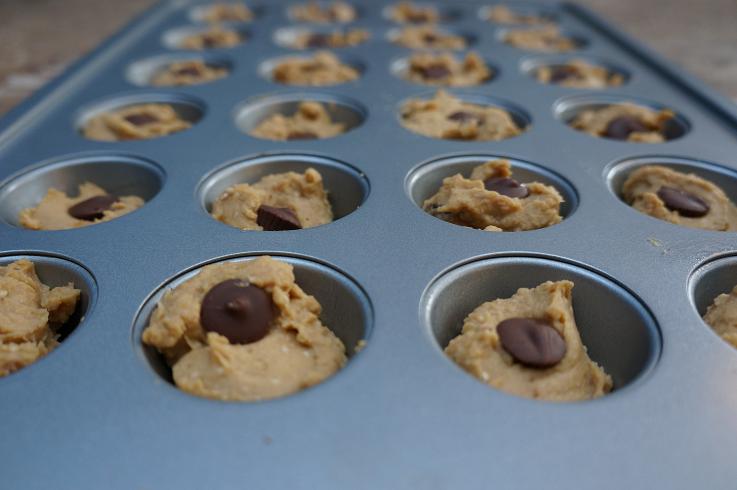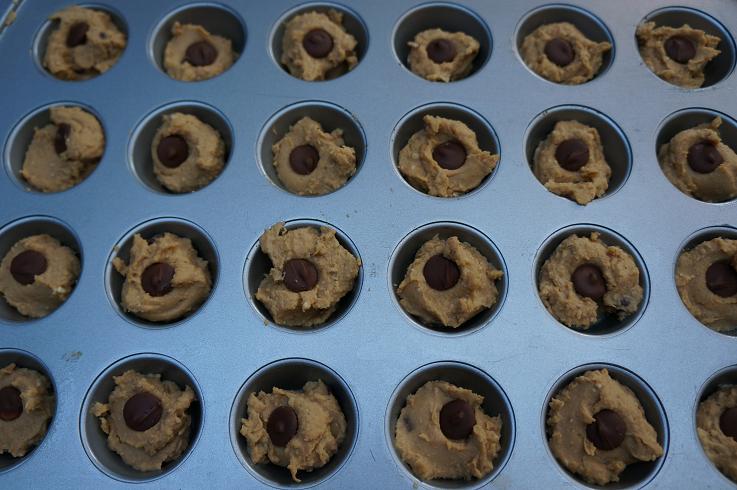 All you need to know how to do is swipe the "bean" taste with something else. Then, you are not only getting beans in your diet - 
a great source of fiber, vitamin's, and protein,
but you are eliminating butter, egg, oil, etc.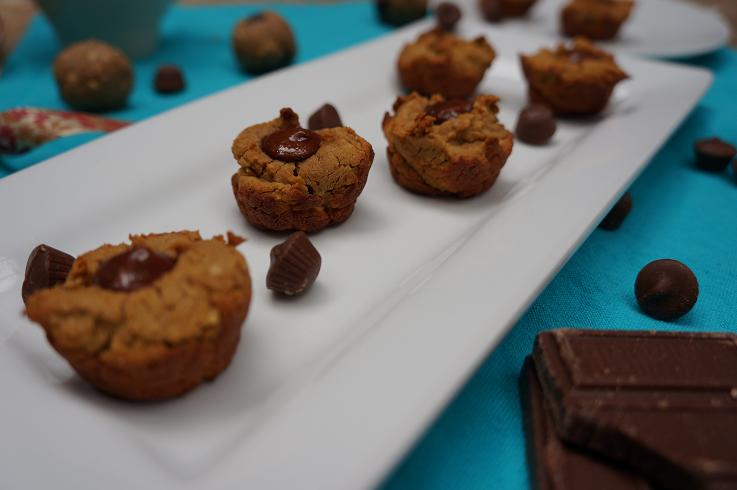 Some of my great recipes where I have used beans include:
Moni's SMART Blondie's
-
chickpeas (ALMOST exactly the same as this recipe)
PB Butter Chocolate Chip Dessert Hummus
-
chickpeas
Flour-less
 Brownies with a Twist...Beans
-
black beans
So keep in open mind and have your cake and eat it too.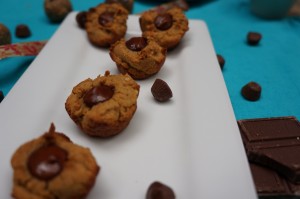 So easy to make!
Connect with Moni on 
Face Book
, 
Twitter
, 
Pinterest
, and 
Instagram
 @monimealfitness  (-to get a look of my everyday eats!). 
Grab a recipe or two at 
www.monimeals.com
 before you head over for a quick workout at 
www.monicanelsonfitness.com
.
EAT WELL. STAY FIT. FEEL GREAT.
Moni xx