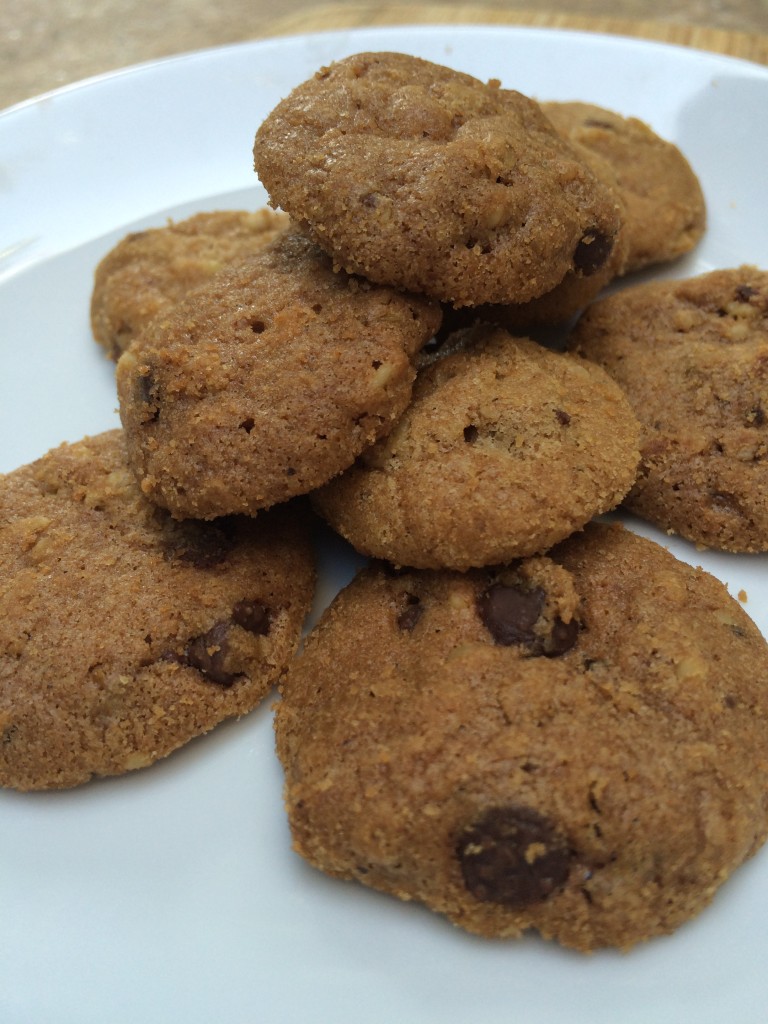 Here is a Moni Cookie that I am super proud of.  It is a classic chocolate chip recipe but oh so very different! My special ingredient is… walnuts. Which in my world, is a super food and is super good for your body. What can you expect? A nice nutty background,  texture and unique flavor is what.
All the good fats your body needs and in the form of a cookie, I am sold!  This is a nice switch to my weekly batch that I usually make.
Keep in mind these are everything a chocolate chip cookie should be but without all the butter, eggs, white flour, etc. and you would not even know. YUM!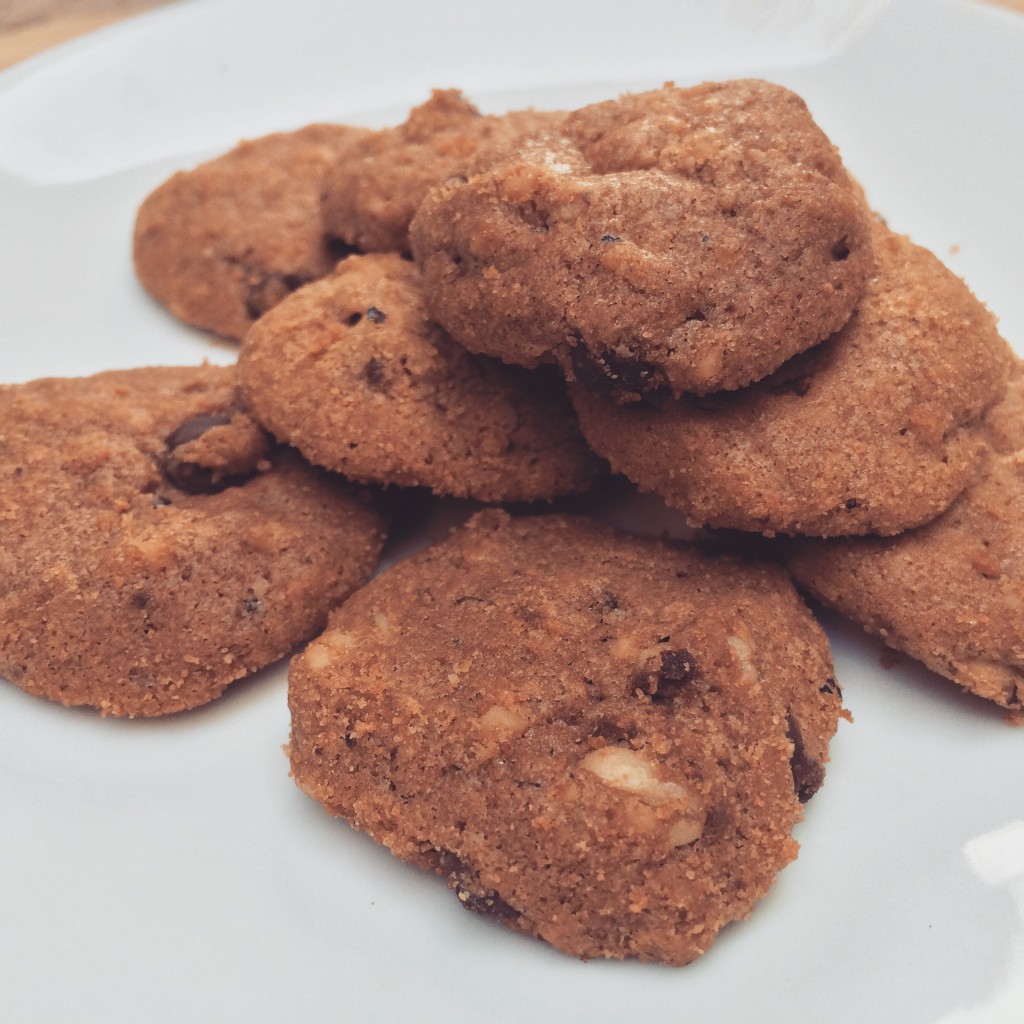 Try all my Cookies and Lightened Up Treats!
Follow Moni to connect on Face Book, Twitter, Pinterest, and Instagram (-to get a look of my everyday eats!)
EAT WELL. STAY FIT. FEEL GREAT.
xx Moni
Makes 30
2 cups walnuts
3 tbs coconut oil, or canola will work
1 cup light brown sugar
2 tsp pure vanilla extract
1 1/2 cups oat flour
1 tsp baking soda
1 tsp salt
1/4 tsp cinnamon
2 cups rolled oats
1 1/2 cups chocolate chip, I like semi-sweet, (or use vegan chips)
1. Preheat oven to 350 F. Coat 2 baking sheets with cooking spray.
2. Blend walnuts in a food processor for 30 secs. or until fine meal. Add oil and blend 2-3 mins. You want it thick like peanut butter would be.
3. Whisk together brown sugar and 1/2 cup of water in a sauce pan, and bring to a boil. Pour brown sugar mixture over walnut butter, add vanilla extract, and stir until no lumps remain.
4. Whisk together oat flour, baking soda, salt, cinnamon in a separate bowl. Stir oat flour mixture into walnut mixture. Cool dough for 10 mins.
5. Fold in oats and then chocolate chips. Shape into 2-inch balls and place on prepared baking sheets. Flatten cookies with your palm or a drinking glass (dipped in water). Bake 8-10 mins or until golden brown. Cool 3 mins on sheets and then transfer to wire racks to cool completely. Enjoy!