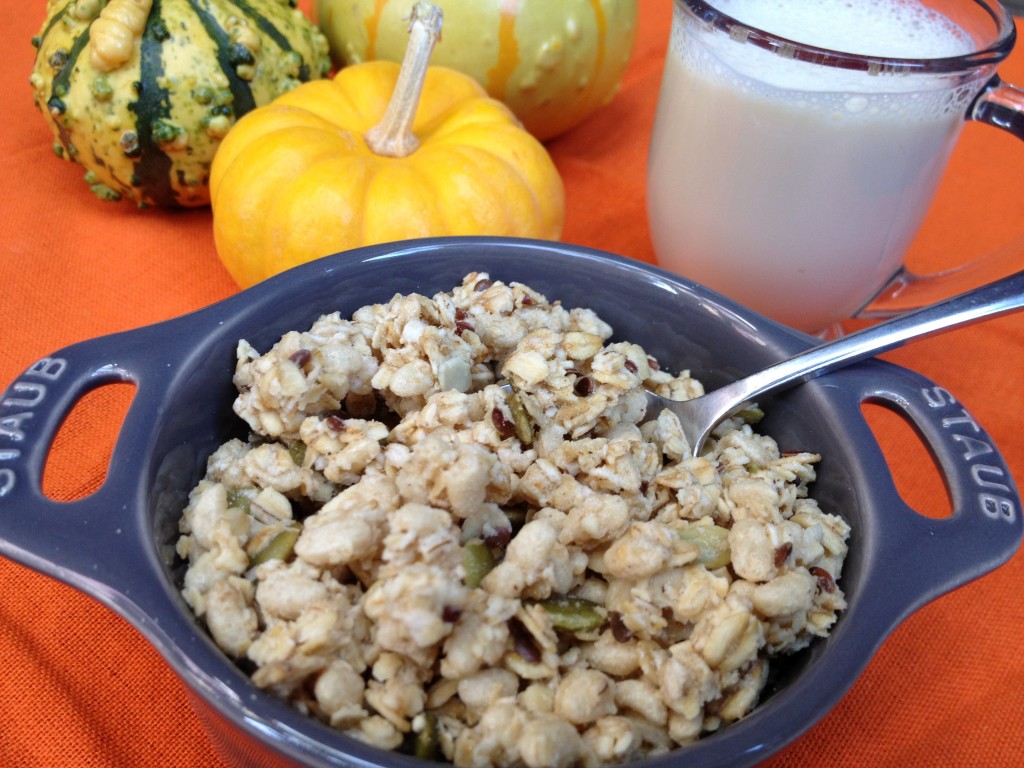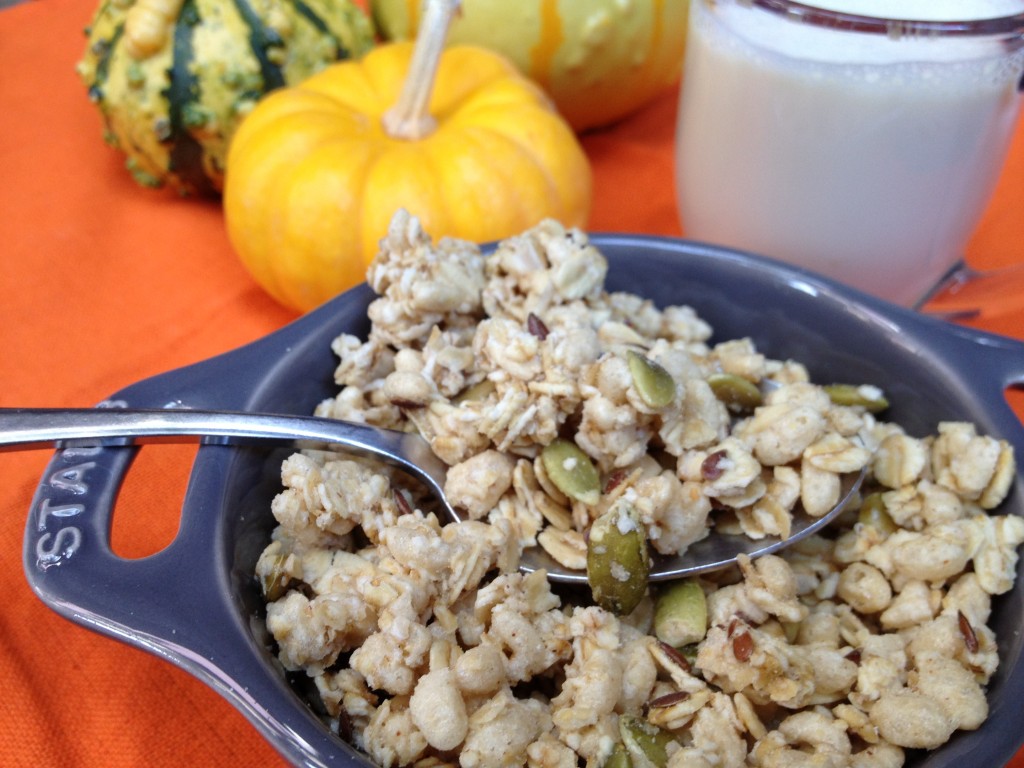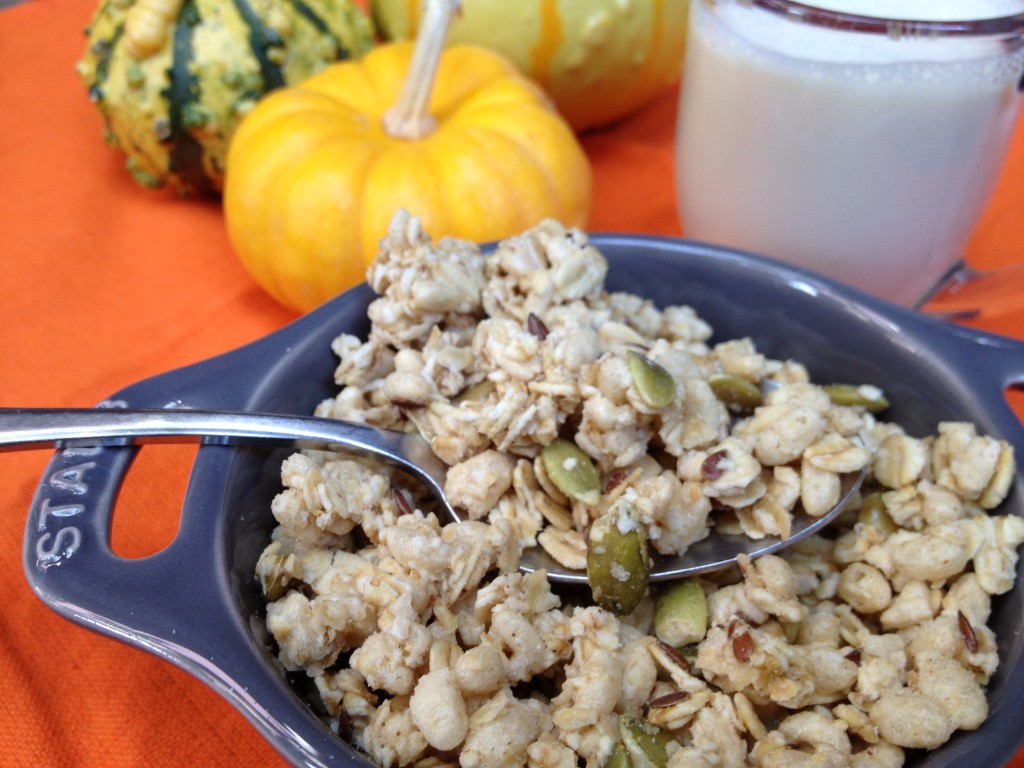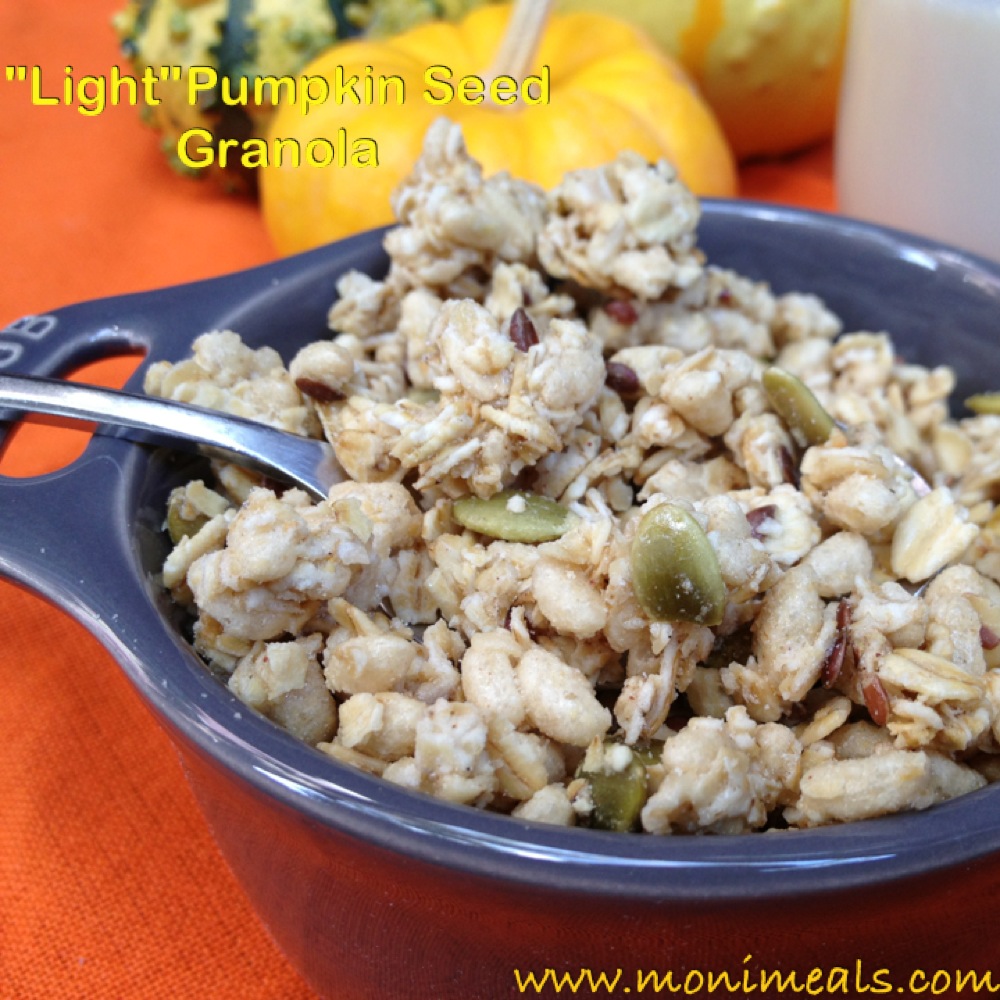 I have said it before, and I will say it again. I
heart, heart, heart
granola. I have so many great recipes for it too.  For example; 
My Classic Granola
, my
Toasted Barley and Dried Fruit Granola
, my
Molasses-Almond Granola
, and even my
Homemade Granola Bars
just to name a few! The thing is… I am always tempted to buy it or order it out. The truth is though, I always enjoy mine much better and they are NOT like 8 dollars for a single cup I might add! Plus, did you know that many granola recipes contain 1 cup of oil and 1 cup of sugar?! Gasp. Well, certainly  not mine… we can all relax.
I love this recipe because un-like some of my others, is does not make a ton which is great if you have a hard time not eating the whole bunch like myself.  I love this for an easy breakfast, topping on granola or yogurt, or for fuel/re-fuel after a great bike ride or surf session.
Granola is super simple to make and if you follow the right recipe, much better for your figure too.  This granola recipe features pumpkin seeds, which I am crazy for at the moment. I absolutely love everything about this granola and it really is so easy.
NOTE: Feel free to add in a dried fruit of choice (dried cranberries or cherries for example.) I decided to skip it for this recipe.  It takes about an hour or so to make but well worth it and your house well smell like a bakery of Fall-Bliss. Enjoy!