If I had to pick the words… A Keeper. A Winner. These Brownies. Seriously. That is this recipe that I share with you today. Who in the heck does not love a brownie by the way? I wanted to create and develop some seriously incredible Gluten-Free Recipes. Here it starts with these spectacular brownies that are quite simple to whip up actually. Easy and Gluten Free? Yes. You heard correct! This is perfect for those who can't have gluten, are gluten intolerant, or like me – just like to try new things.
I present to you the absolute BEST "Gluten-Free" Brownie Recipe EVER. Bold statement you say? Well, I spent an entire day experimenting with this recipe until it was… well – perfect.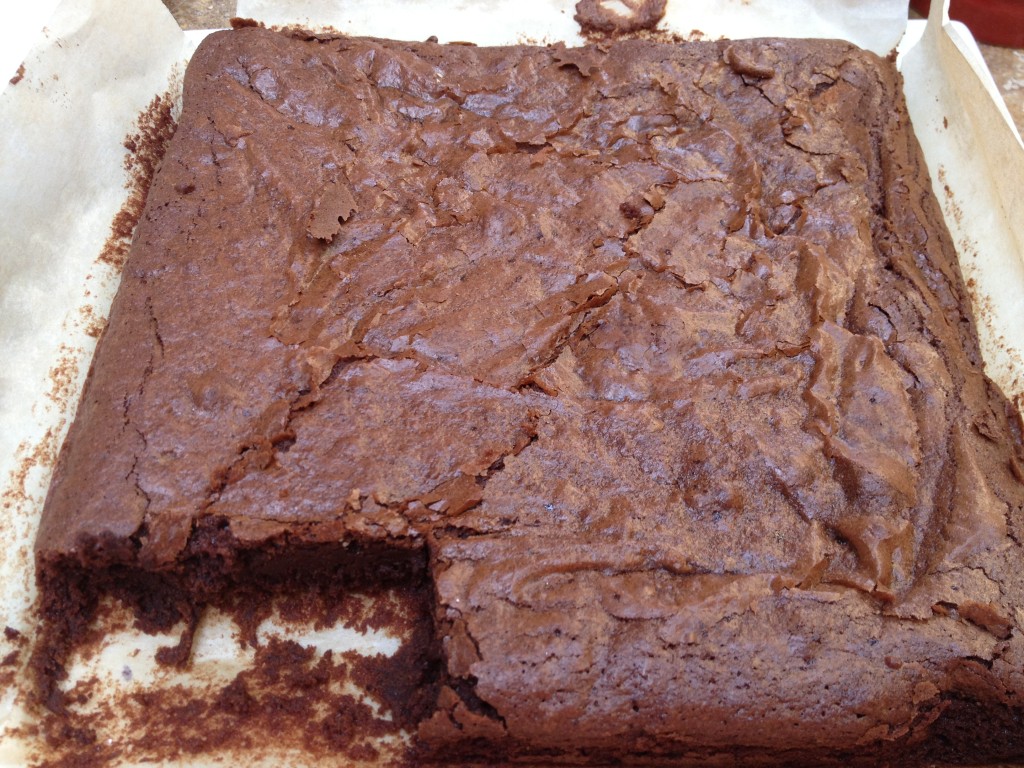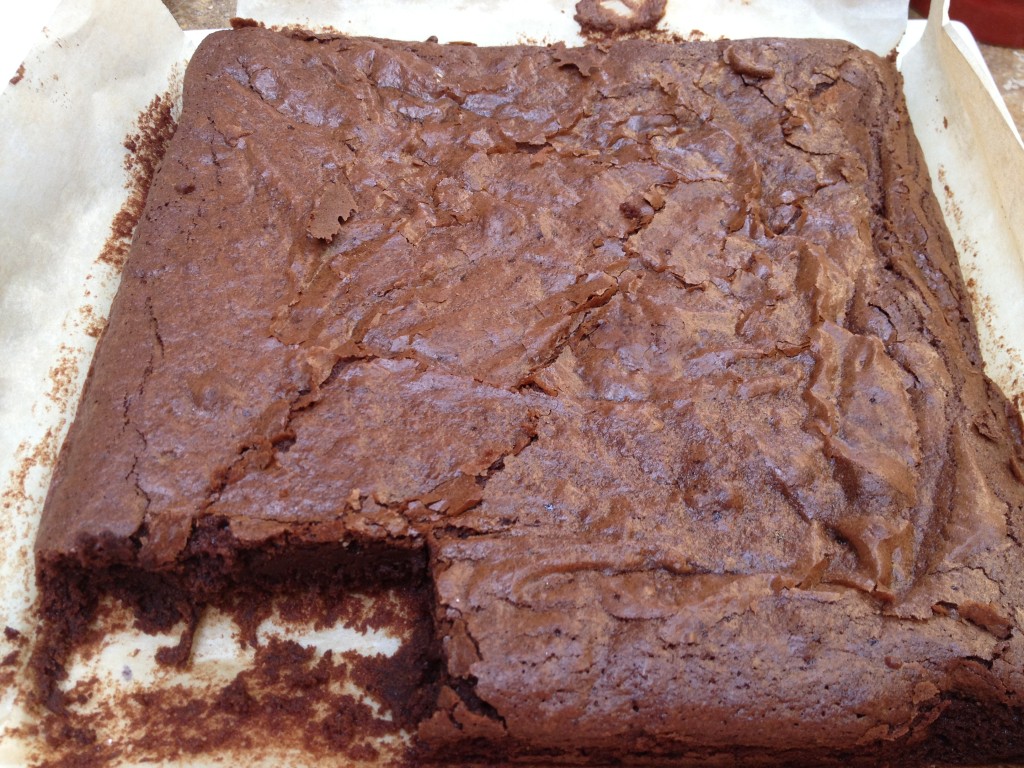 Just ask some of my neighbors and lucky friends who scored some. They were ecstatic at how good these were but then shocked to later find out that they were Gluten-Free. You see with many GF recipes, much of the time people can remark…"well that was good for being gluten-free." Not the case here. NO ONE knows they are gluten-free and now it is your turn to have this recipe to enjoy.
A sea of brownies….hmmmm.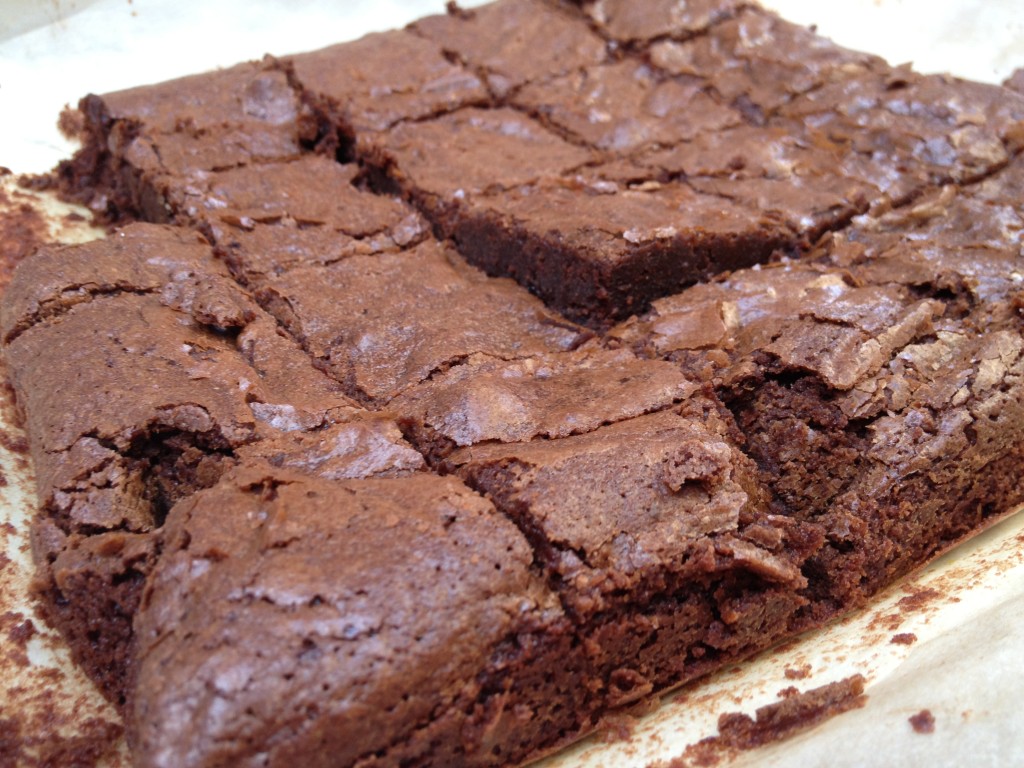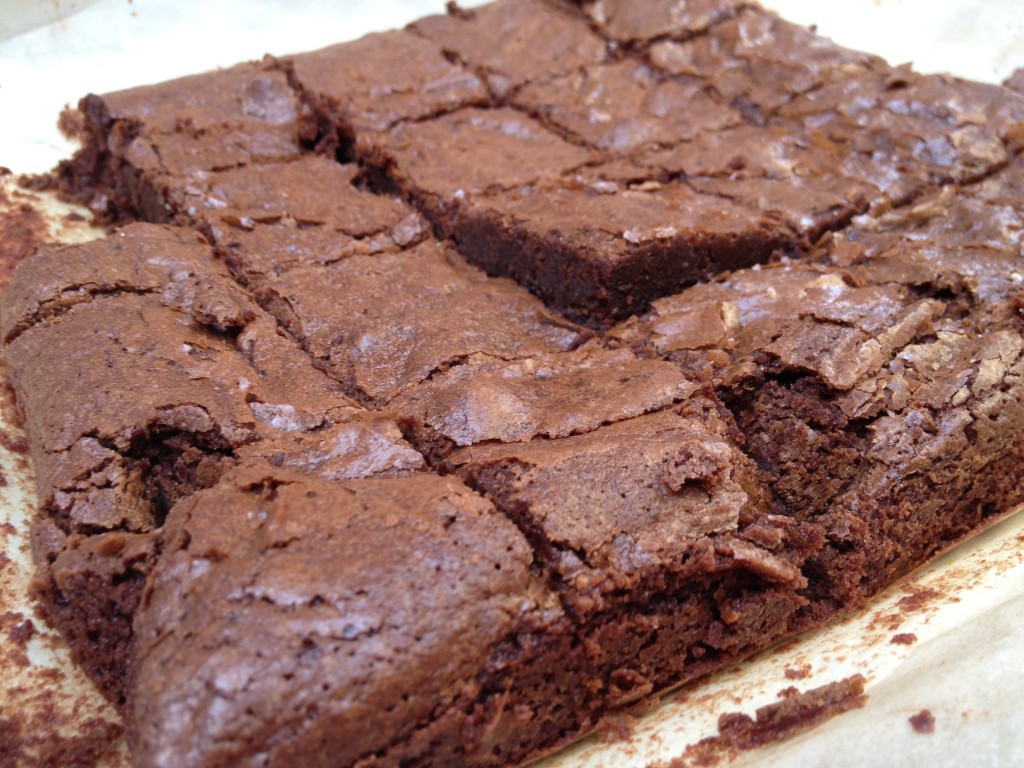 Plus I went the extra mile and made my homemade caramel sauce but that is optional. (Recipe is below).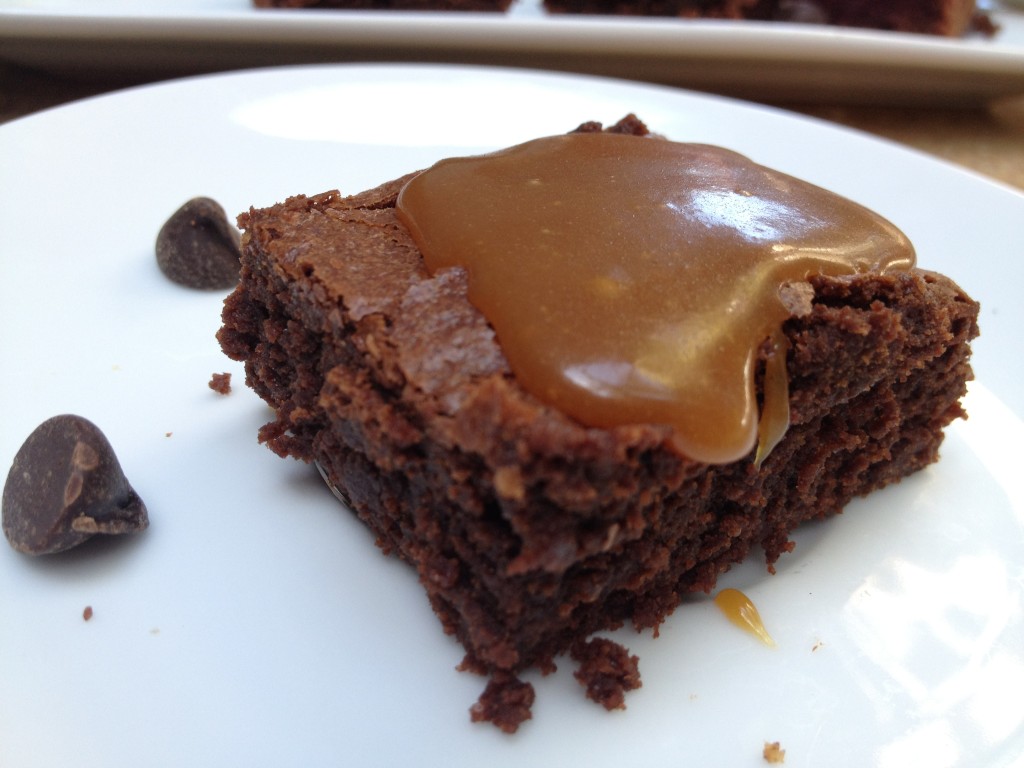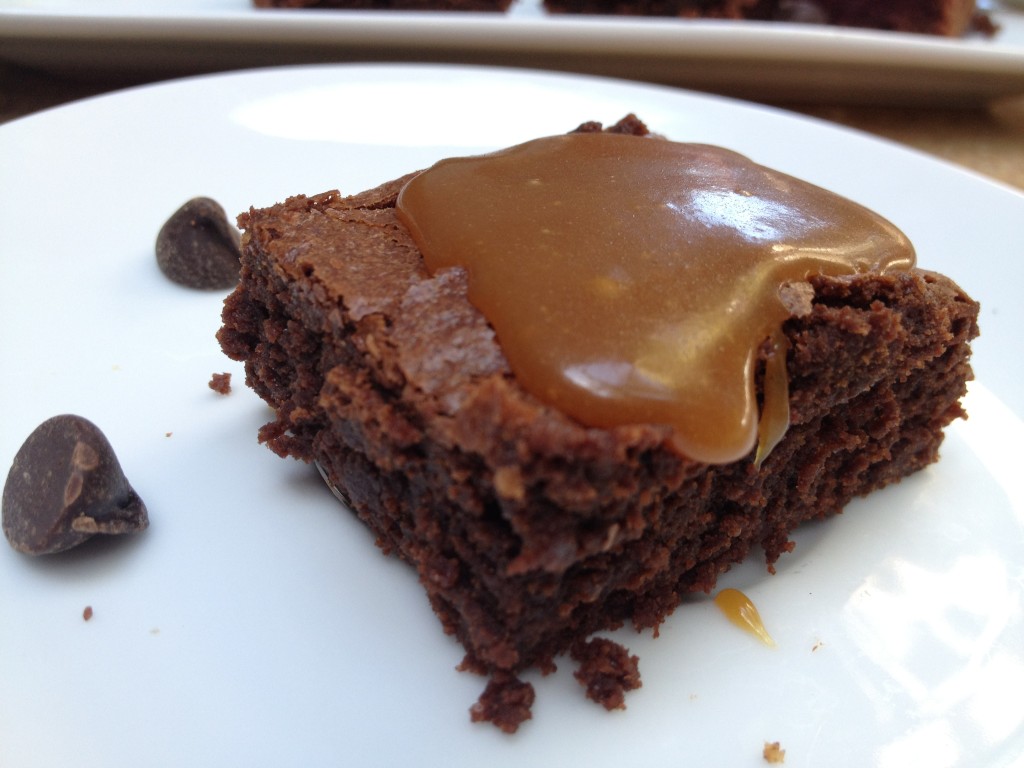 I am very particular with my brownies and I have so many recipes that I use. I find the best brownie is when you keep it real. This meaning real ingredients, real flavor, and real texture. Oh boy have I nailed this one.
Going.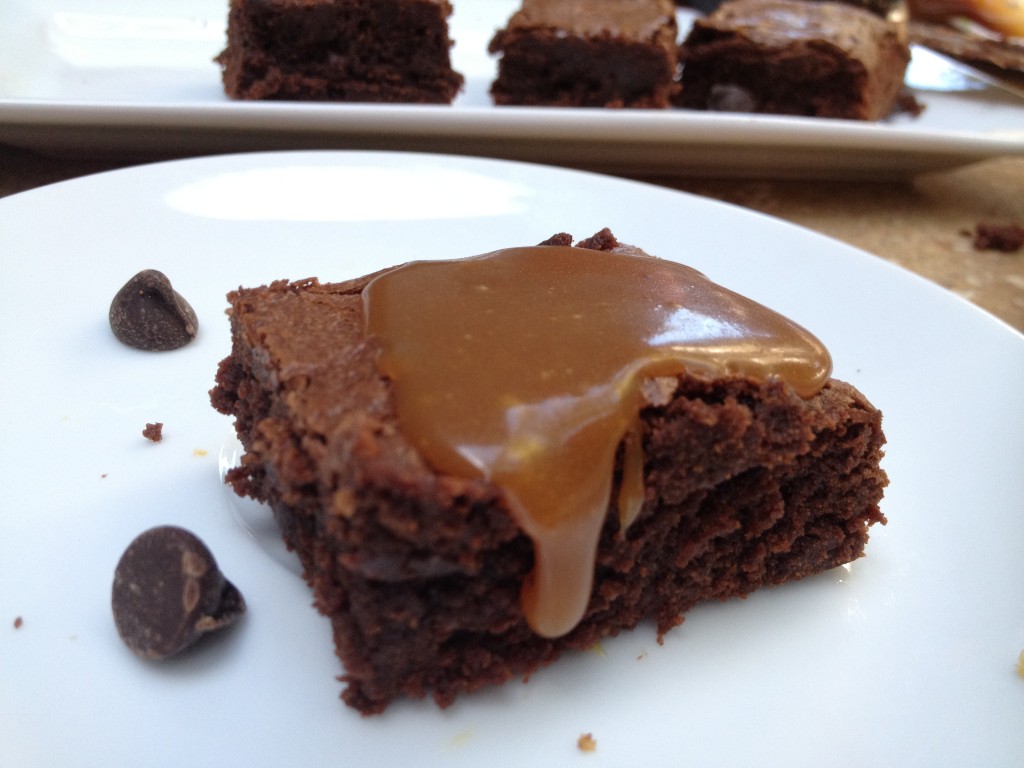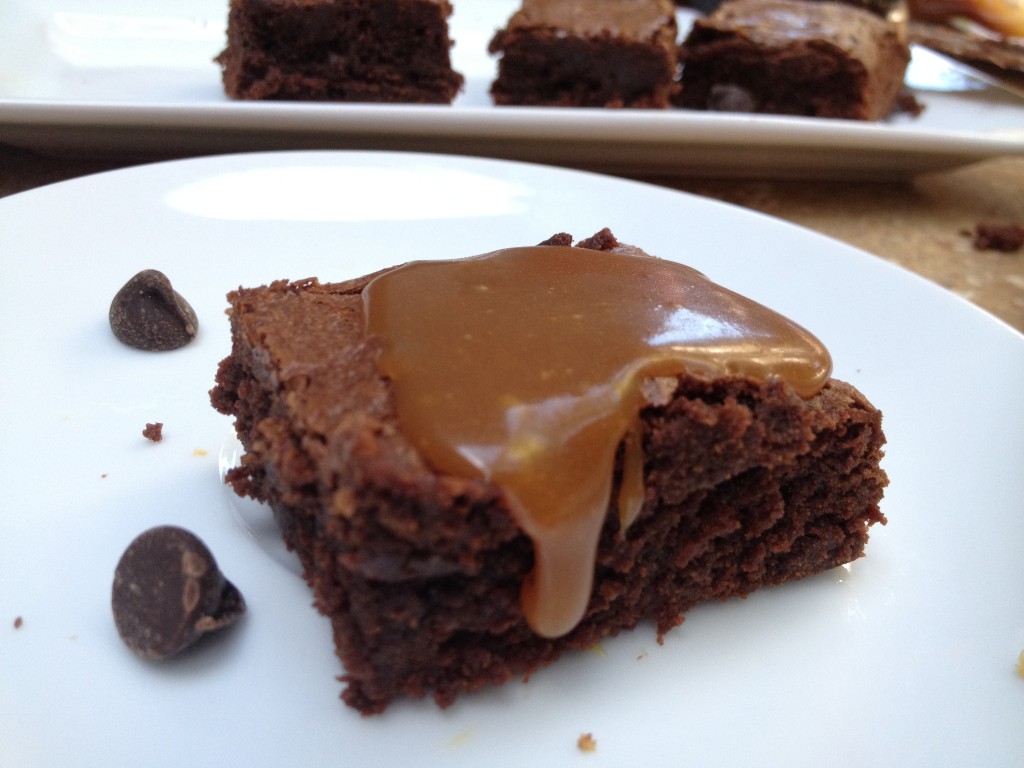 Going.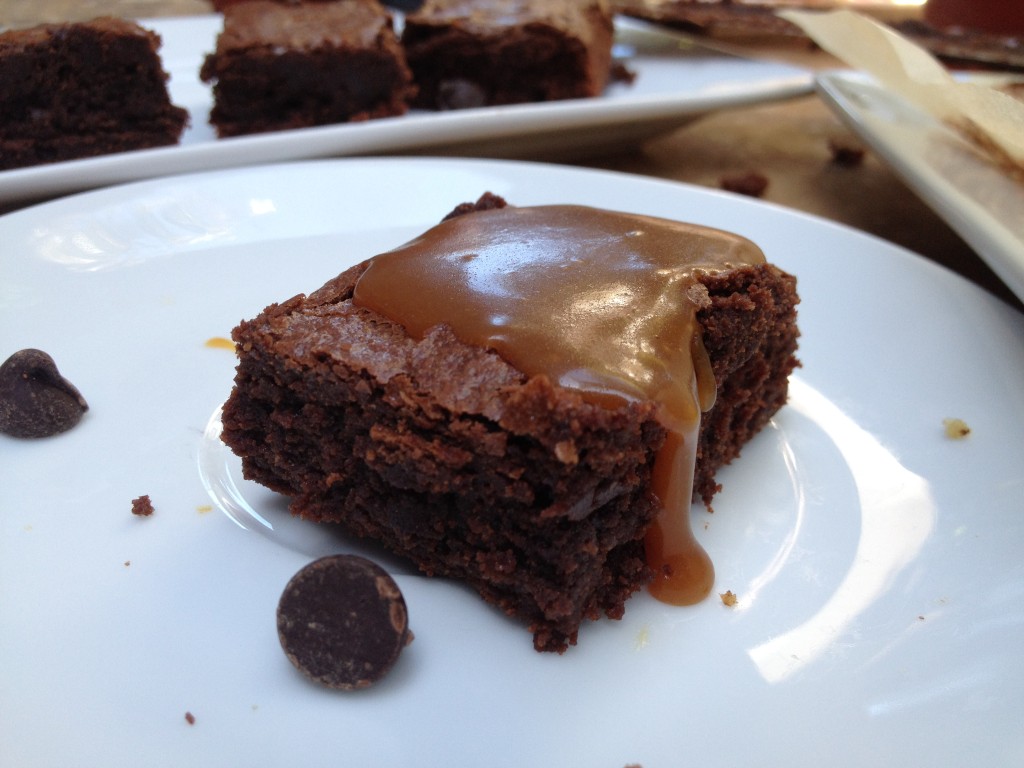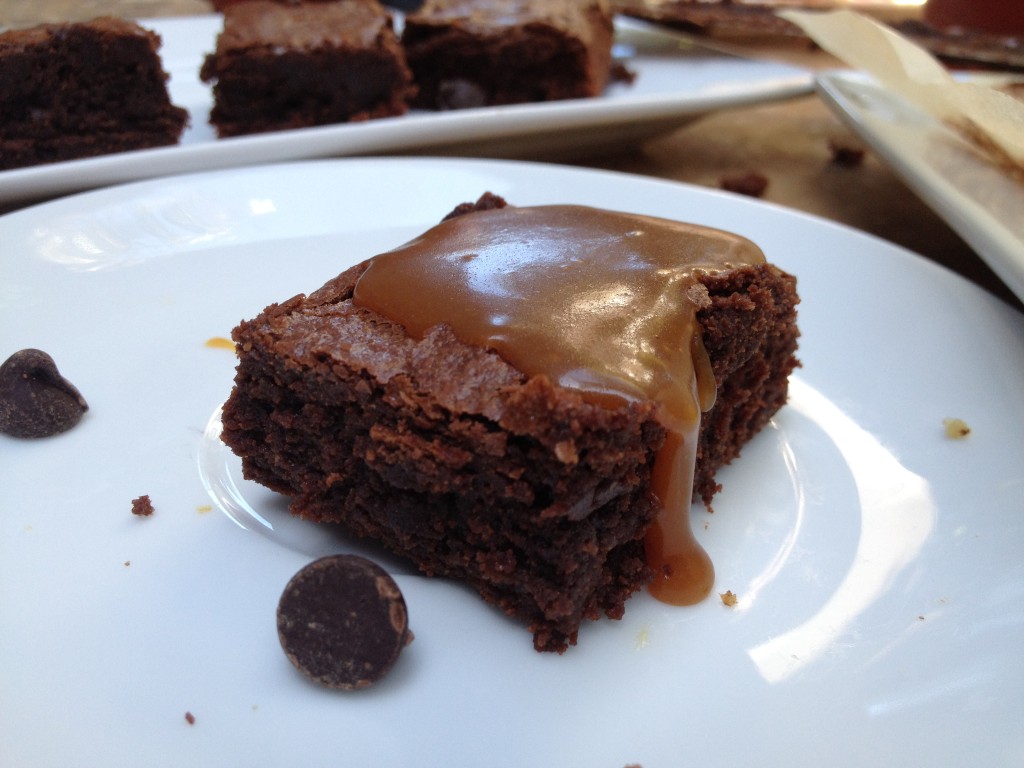 Gone.
Now, I also share with you a homemade caramel sauce that I mentioned if you are feeling adventurous. How good do brownies go with caramel right? You only need a spoonful so don't think I am telling you to inhale it. Although it is very hard not to! The recipe is below for my sauce (I use this all the time during the holidays) but you could easily buy store-bought. Look for all-natural if you do and you only need a little.
All ingredients should be at room temp. This is such a big tip when you bake anything – especially the eggs. Have ingredients sit out for at least an hour.
NOTES:
You can make a 13 x 9 batch by simply doubling (or tripling) the batter.
I keep this GF by using coconut flour. I have been playing with it for years now especially with my Pancakes!) and a little goes a long way. It will last forever – so worth the purchase. Around $8.00 at Whole Foods.
If you do not have coconut oil you can absolutely use 1 stick of butter – at room temp.
Same thing, if you do not have coconut sugar you can absolutely use 1 cup of sugar.
I use pure vanilla extract but you could experiment and try say peppermint extract instead if you wanted.
Add in anything you like; white chocolate chips, macadamia nuts, walnuts, dried cherries, etc.
Great with a caramel sauce, fresh whipped cream, or vanilla bean ice cream.
Enjoy. I hope this recipe warms your heart and taste buds like it does mine.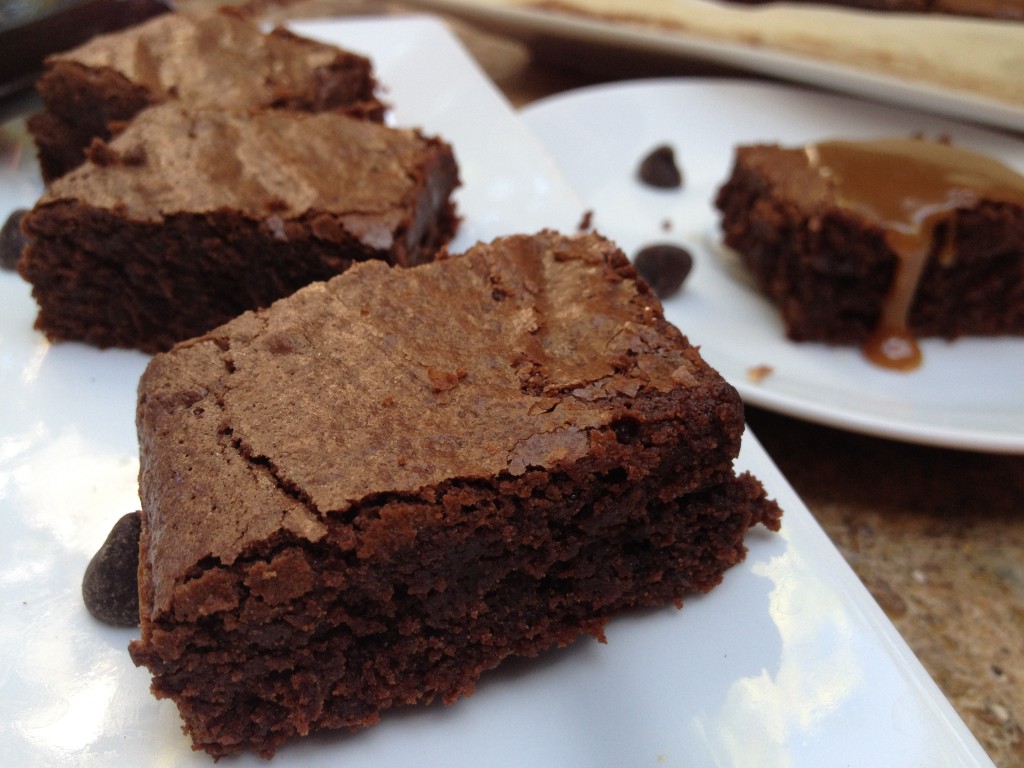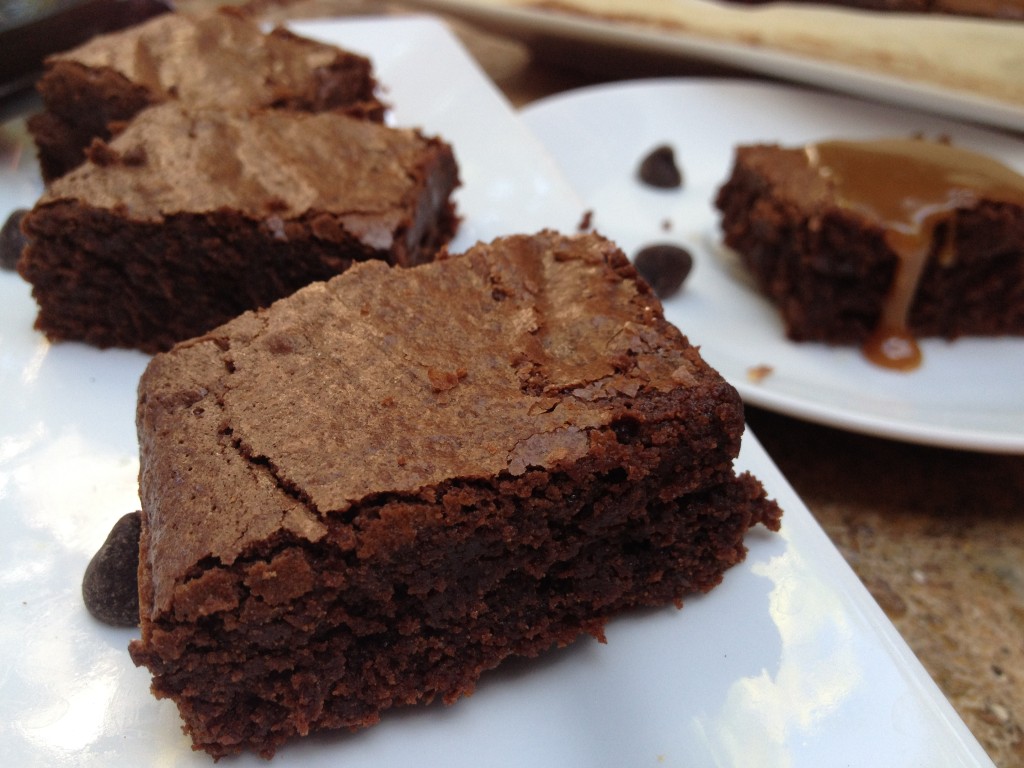 Try all my awesome Gluten-Free Recipes along with all my Brownie Recipes! <— (many are healthier versions while a few  and very decadent delicious – I am a lover of both!).
What is your favorite kind of brownie? With what kind of toppings?
Moni
xx