Life is all about celebrating. I often wonder what I would seriously ever do without my chocolate. Having sweet treats is a big deal in my life and since it is my birthday – I came up with a super dynamite treat. It is so good and guilt free – that I can still have wiggle room for other festive treats coming my way. This would make anyone  –  anytime  – anywhere – very very very happy.  
This is my healthy and very moist chocolate mug cake. Not only does it hit the spot and then some but it takes 5 mins tops for that first warm bite. I use coconut flour but you can use any flour you want but my cake is seriously quite healthy and also low in sugar. I love cacao nibs and seem to add them to just about anything I can – but they are optional if you do not have them. They add little chocolate crunches so I am in love but they are also packed with magnesium, iron, and more antioxidant levels then dark chocolate.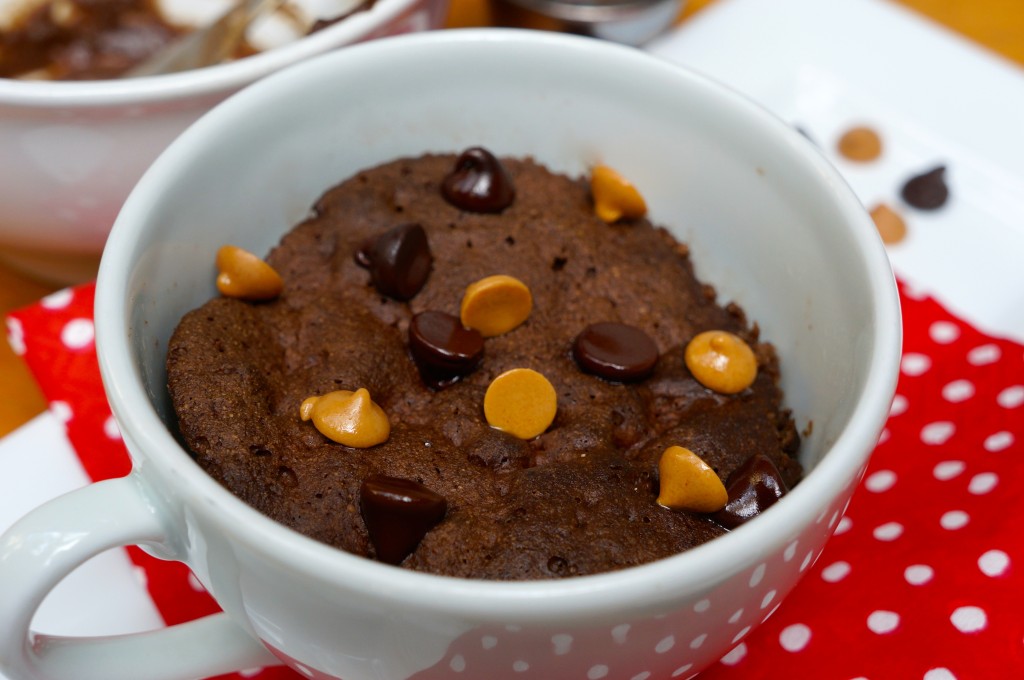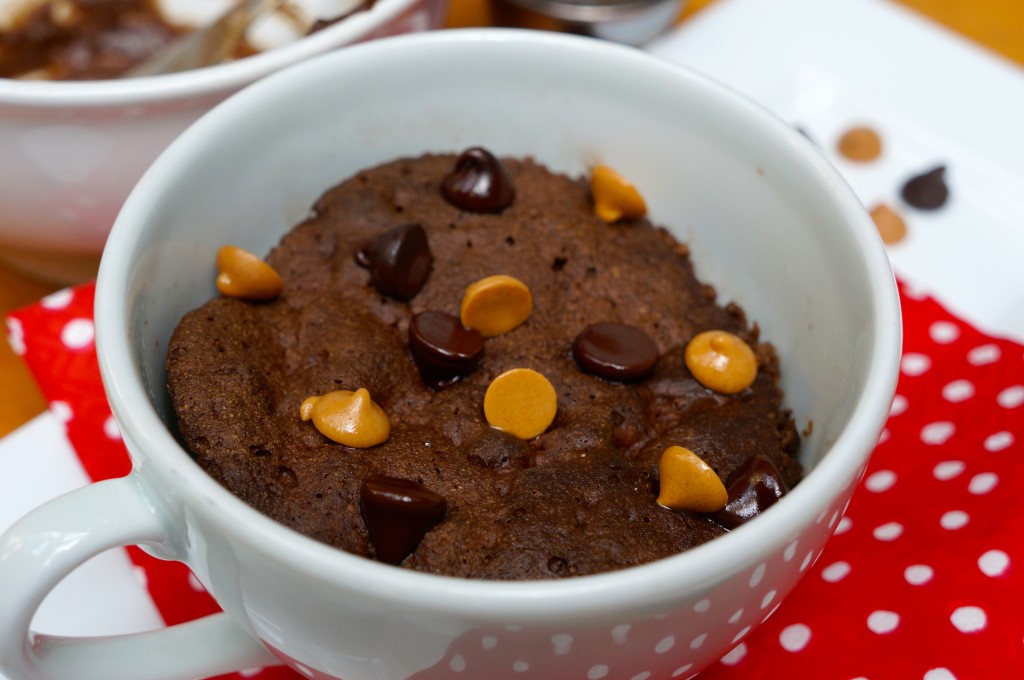 Gluten-Free, Low in Sugar, Blissful, Decadent, and takes 5 mins from beginning to end.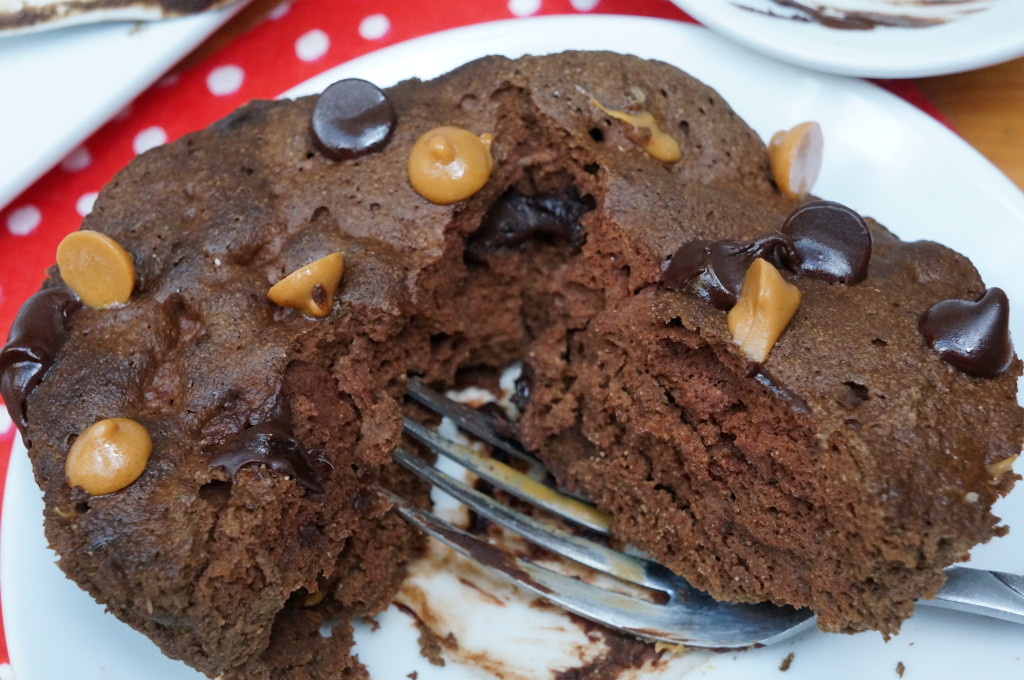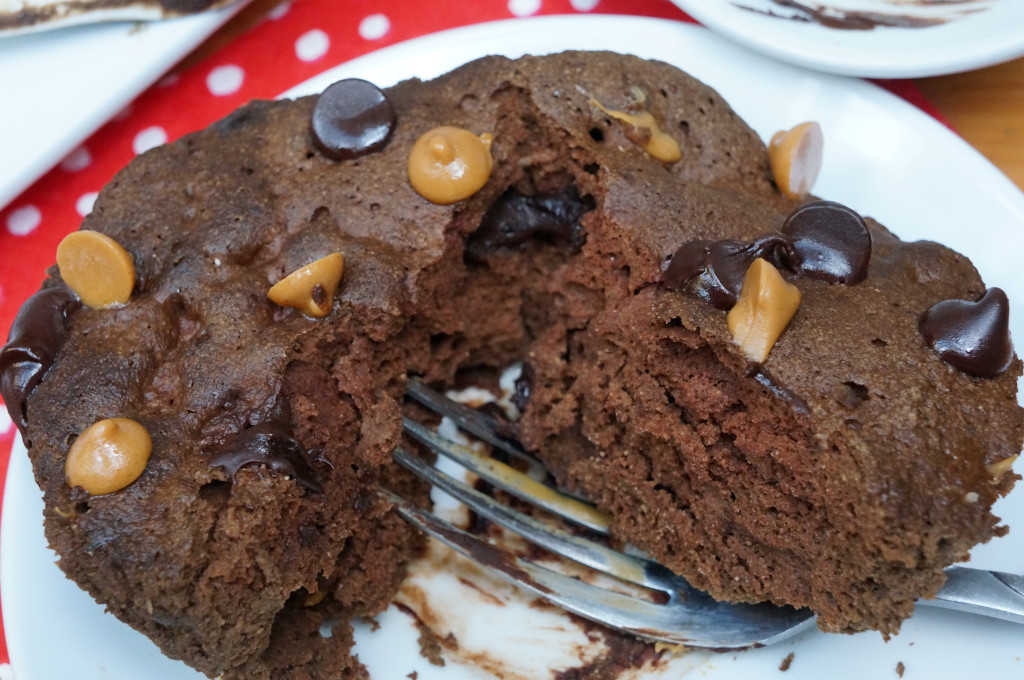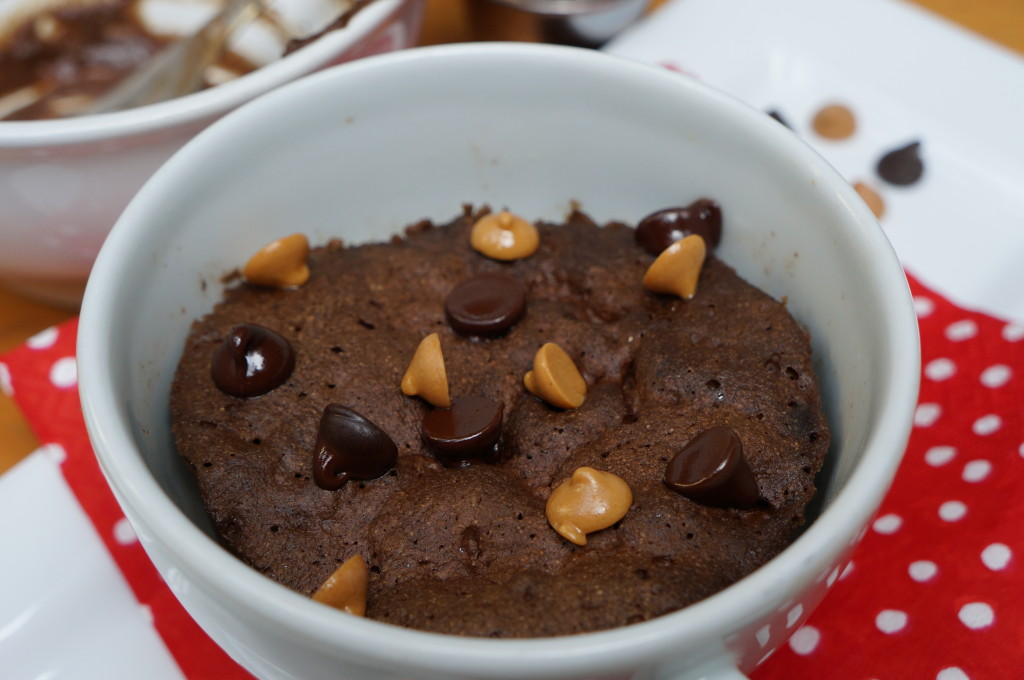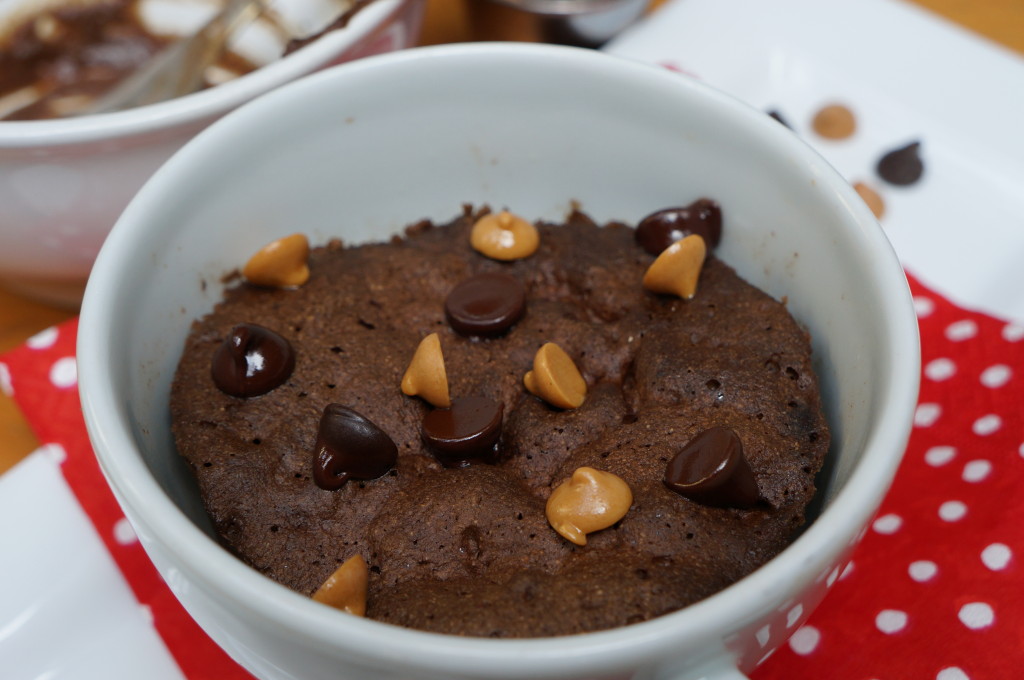 This could not be any easier and is a great idea anytime you have a serious craving but do not want to end up with some sugar laden store bought cake full of chemicals and preservatives. No thanks. Not when I can have this in minutes and it be warm and gooey too.
I know you will love it and you can absolutely add in any other toppings or flavors you want.
Enjoy!
Try all my "Lightened-Up" Treats and Desserts or all my Gluten Free recipes.
Connect with Moni on FaceBook, Twitter, Pinterest, and Instagram @monimealfitness (to get a look of my everyday eats!). Grab a recipe or two at www.monimeals.com before you head over for a quick workout at www.monicanelsonfitness.com.
EAT WELL. STAY FIT. FEEL GREAT.
xx