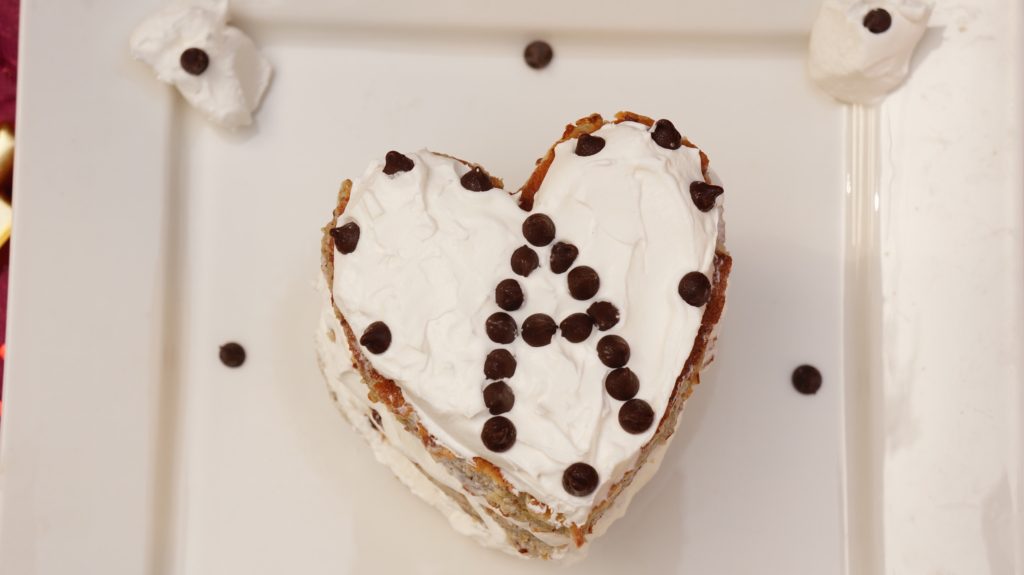 LOW SUGAR HEALTHY CAKE/SMASH CAKE! I came up with the easiest, tastiest and healthiest cake (OR smash cake) you'll find. I made this for our sweet boy's first birthday and he loooooved it! Now he will soon be 2 and I might make this again. 🙂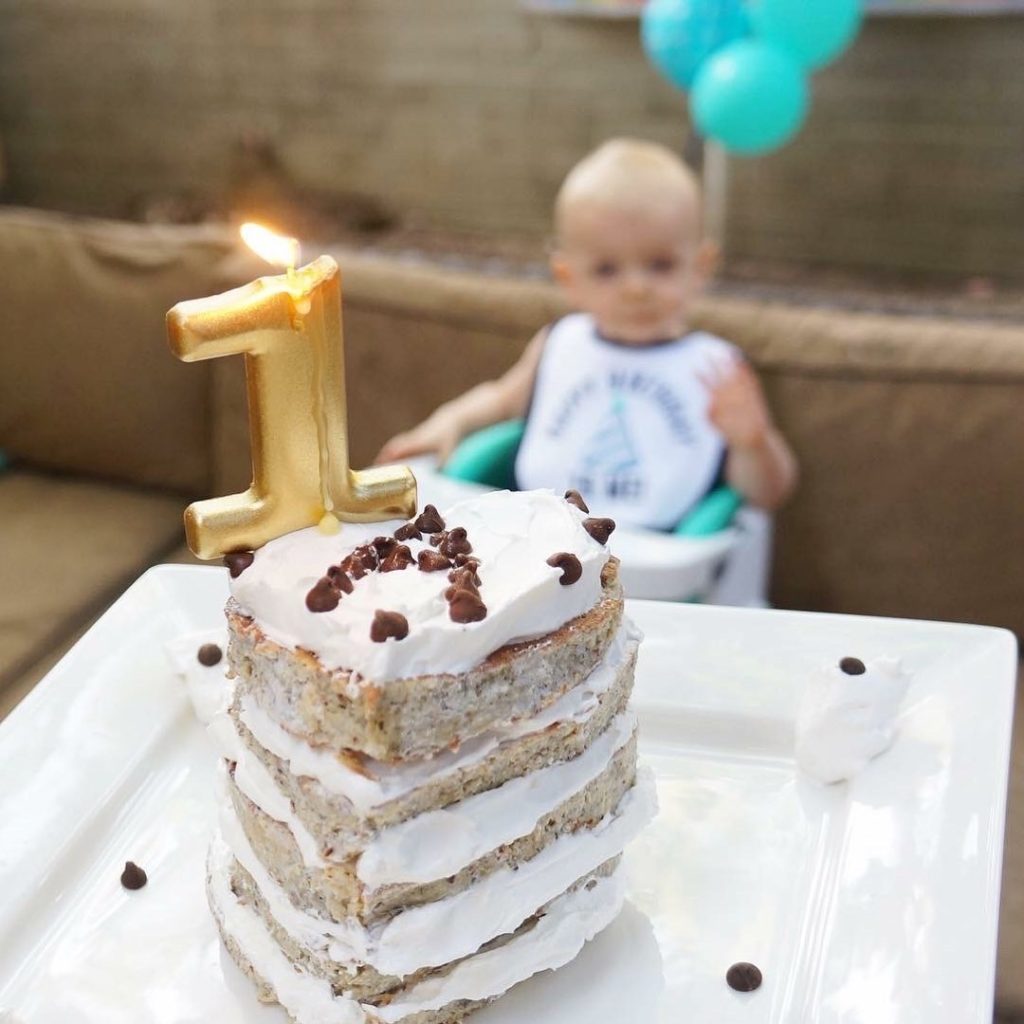 No added sugars or chemicals, no preservatives, no corn syrup and is also gluten, grain & dairy free! You only need three ingredients for the cake (which is just like moist banana bread!) and then just use your favorite whipped topping or a thick yogurt as a filling. That's it!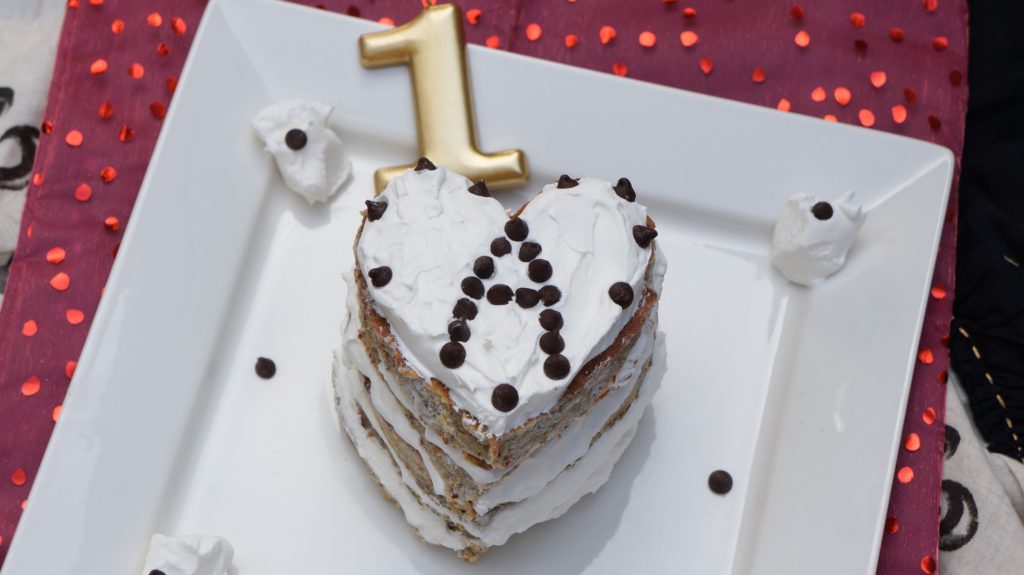 EASY, HEALTHY, DELICIOUS. The best part is you WON'T shock them with a serious sugar overload on their special day!!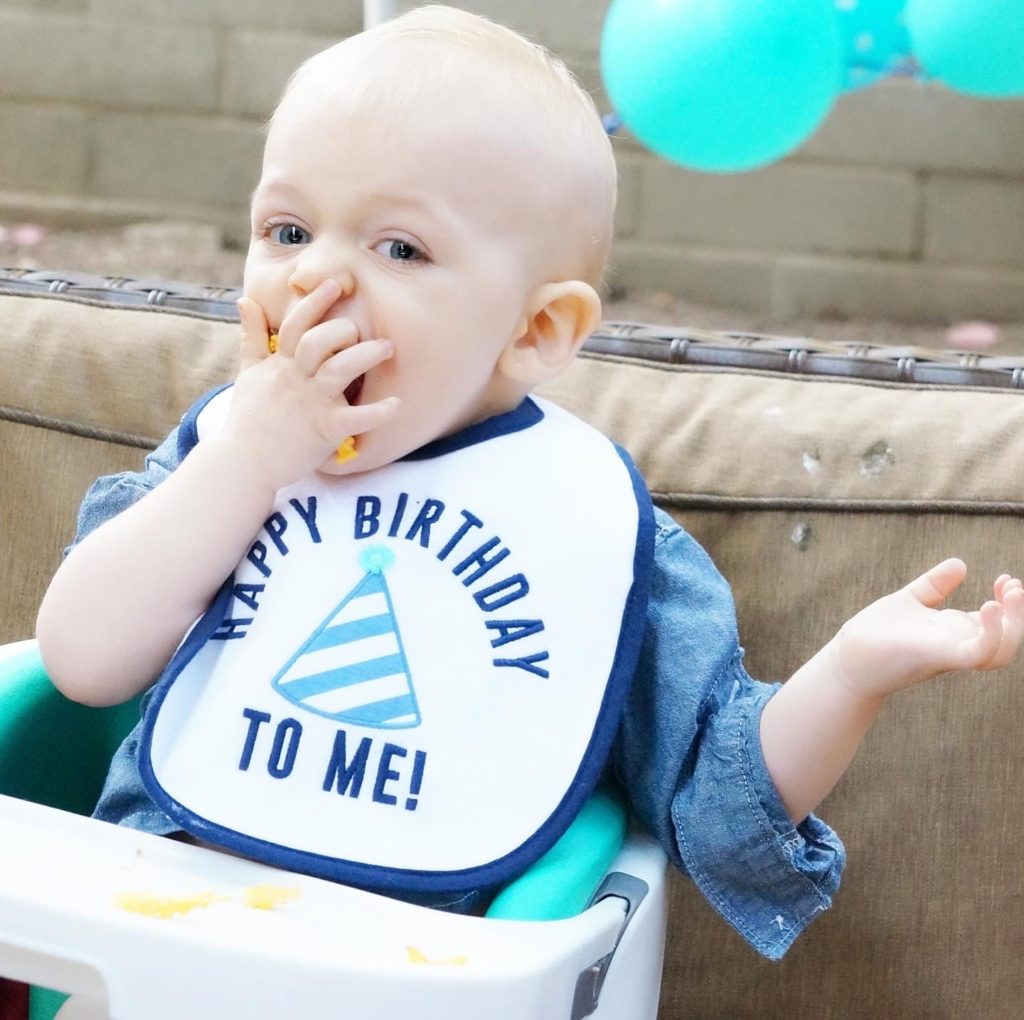 Send to any mama who would love to make this!
Kid friendly & Nutritionist approved. Enjoy.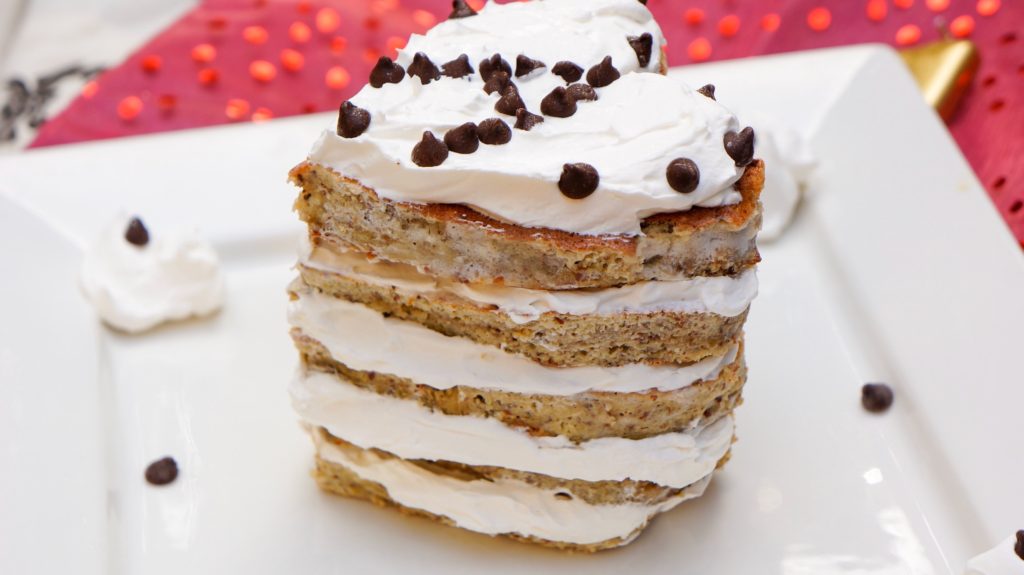 HEALTHY CAKE/SMASH CAKE RECIPE:
Ingredients:

• 1 egg
• 1/4 banana, mashed
• 2 tbs almond meal
• Coconut oil for pan
This is for one mini cake. (I made 6 so you just repeat this process for however many cakes you want. I also used a heart-shaped cutter).
FILLING:
• Coconut cream whipped topping (or use a thick low sugar yogurt or nut butter would work!)
• Chocolate Chips for decorating, I used Lily's
Directions:
On a pan on low to medium heat, add in some coconut oil and place a heart-shaped pancake ring (or just make a pancake size). Add the mixed batter per cake. Cook 2-4 mins each side, making sure they don't burn. Make however many cakes you want, I did 6. Let cool.
Next, place one cake on a plate. Top with the filling of your choice. Note: you could also add a nut butter or bananas! Now top with another cake. Repeat process. I decorated the last layer for the top cake with additional whipped topping & chocolate chips. When assembled put in the freezer. Don't forget the candle. Enjoy!!!