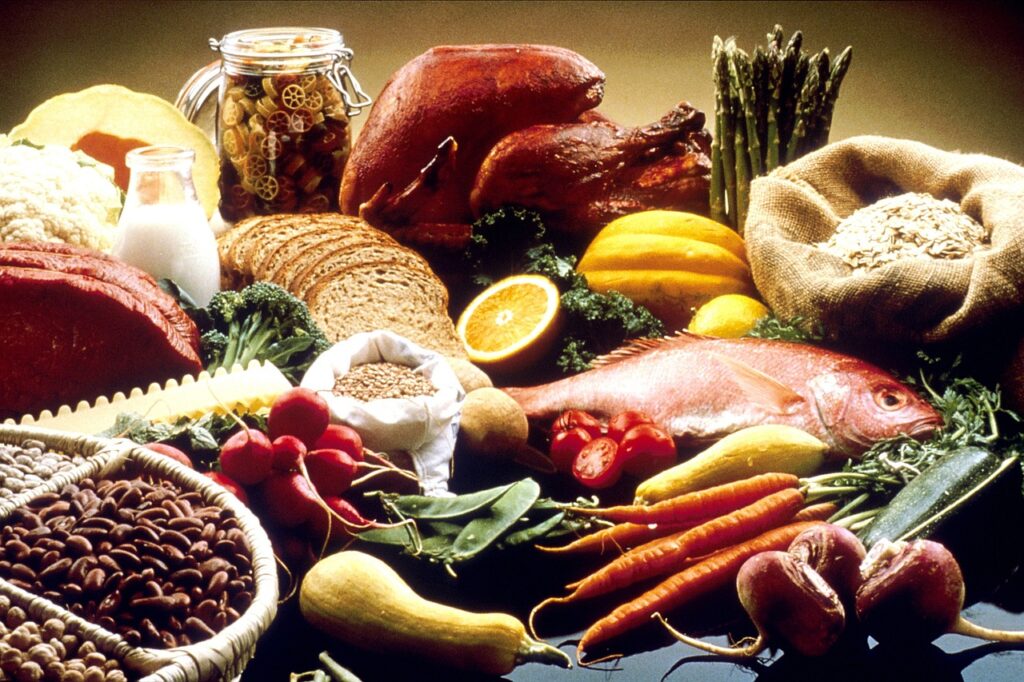 https://unsplash.com/photos/AEU9UZstCfs 
Cooking isn't everybody's strong suit, but it's something everyone needs to do. You'll need to eat, after all, and it's not possible to go to restaurants or get food delivered constantly. At some point, you'll need to figure out a few kitchen basics everyone should know.
As daunting as that seems when you're starting, it's easier than you'd think. Mastering five particular kitchen basics is worth it, as you'll end up being able to make more meals than you would've thought possible. Once you've gotten started, they'll get much easier than you could think.
Kitchen Basics Everyone Should Know: 5 Top Picks
1. Boiling
Being able to boil something often seems as though it's so basic you shouldn't have to learn how to do it. It could be a little more complicated than you might've first thought, as you'll have to let different dishes boil for longer than others. You'll have to make sure you're doing it right for each dish.
Even the likes of adding flavors and other ingredients when you're boiling something is a part of this. Thankfully, it's far from the most complicated thing to figure out, and you'll get better and better with it in time. Once you've mastered boiling, you'll be making better-tasting food before you even know it.
2. Roasting
There are quite a few roast dishes that taste amazing, but you'll need to know how to actually roast them properly. While this seems like one of the more complicated ways of cooking, it's much easier than you could've thought. You shouldn't have to put too much effort into it.
All you'd have to do is preheat the oven to between 375 and 425 degrees Fahrenheit before putting whatever you're roasting into it. While there can be a few additional steps, depending on what you're roasting, these will be quite easy to do. That's especially true when mixed with a few other kitchen basics everyone should know.
3. Slicing & Dicing
You'll need to slice and dice quite a few foods at various points, and you'll need to put some effort into knowing how to do this. Since you'll be using sharp knives, make sure you're as careful as possible with this. Whether you're figuring out how to cut a watermelon or slicing up a chicken, there isn't too much involved in this.
Take the time to learn this and go slow at the start. Even when you know what you're doing, it's still worth taking your time to make sure you don't hurt yourself.
4. Searing
Searing is the act of cooking something that results in a caramelized, brown surface. While most people usually think of a steak with this, it can be used for more than a few dishes. With it, you can make ground beef tastier, and even take your chicken to the next level. There's no reason not to learn how to do it.
Doing this only involves three steps:
Letting your pan get to an appropriate temperature

Using a minimal amount of oil to prevent sticking

Making sure what you're searing is as dry as possible
Once you've that done, it's simply a matter of letting it sear for a few minutes. It'll be much easier than you would've thought.
5. Salting
Quite a few foods need to be salted to taste as great as they should, but that doesn't always mean adding some salt once everything's been made. Instead, you'll need to add salt to many of them as they're cooking, and you'll need to know when to do this. Even how much salt you should add takes some figuring out.
It's also worth noting you could need a few different salts at your disposal, depending on the dish. Flaky salt, kosher salt, and fine salt are the most notable of these. With a little trial and error, you shouldn't have a problem figuring out which salts go with what. After that, it's a matter of salting to your personal taste.
This is a collaborative post.