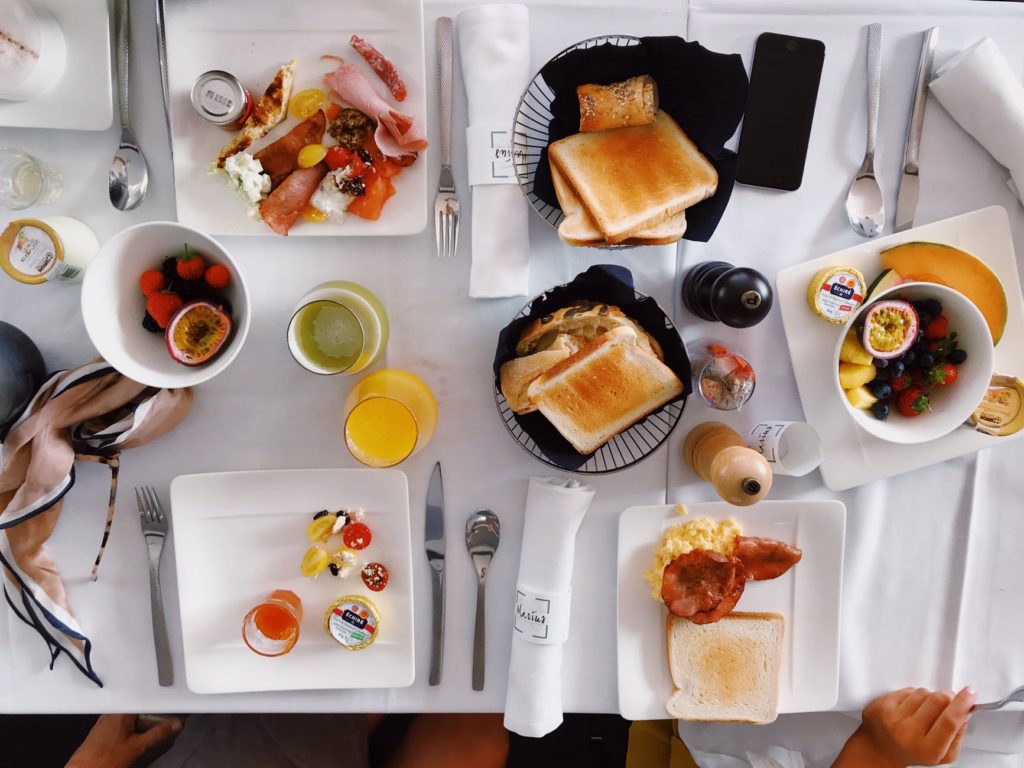 Weekend brunches are meant to be relaxed, enjoyable and something to last for the day. You can always try some savory, high-carb meat dishes to get you off routine. Getting a boost of animal protein in your meals is good for your health and metabolic functions. If you aren't a hardcore vegan or a veggie, you can order a brunch that includes an optimum quantity of animal protein along with your favorite greens.

A satisfying brunch will not only appease your taste buds but also make sure you don't overeat during lunch. Whether you opt for non-meat protein dishes like eggs, cheese and more, or you pack a punch of meat proteins, make sure you derive the essential energy to stay active and enjoy your weekend to the fullest.

The list of delicious non-veg brunch items below will definitely spoil you for choices.

For starters –
Bacon Carbonara Fries
A yummy Italian delicacy, the Carbonara fries reach their full potential when topped with black truffle, grana Padano and served with poached eggs. A complete mouthful that is! Using grana Padano instead of Romano cheese boosts the health-inducing factors, and many find it even tastier. You can have the fries with a bowlful of pasta or your favorite steak, whichever you please.

Applewood Smoked Bacon
If you're a fan of bacon, you can also help yourself at this mouth-watering aromatic dish at brunch. Generally prepared with cane sugar, salt, and spices, it's smoked over Applewood sawdust or chips (hence, the aroma). You can ask the chef to top it off with maple syrup or bourbon.

Looking for more varieties in brunch starters? You can reserve a seat in a sophisticated restaurant on a Sunday morning in Miami. Just look up best brunch near me on Google and choose from the list of available options. Don't forget to take a look at the menu though.

Main dishes –
Eggs and Steak
Nothing can substitute the joy of having these two on your plate at a weekend brunch. While the steak appeases your lust for meat, the eggs help you balance the meal. It's best if you can order a churrasco, as it has a lower concentration of cholesterol, refined sugar and saturated fat. The grilling does the trick, in fact. With bodega style eggs and cheese sandwich, you'll leave with a happy stomach and lots of energy.

Short Rib Benedict
The delicious braised ribs can be served with crispy potatoes, brioche and topped with black truffle and hollandaise for a complete and fulfilling brunch. You can order a dish of heirloom tomato salad with it to set a balance.

Salads and others –
If you feel the need for greens while devouring on the meat dishes, you can get yourself a plateful of grilled shrimp salad or heirloom tomato salad for a change in taste. To appease your sweet-tooth, you can always order a fruit waffle topped with maple syrup and cream.

Wrapping it up
Your weekend brunch needn't get lost amidst processed food and boring burgers. They will neither be able to satisfy your palate nor give you the essential energy to enjoy your weekend. Treat yourself to some mouth-watering delicacies that won't let you compromise on your health.
This is a collaborative post.