This recipe comes from my husbands family. It has been in their family for generations and generations and I am sharing it with you here today! Not only are they one of our favorite Holiday Cookies EVER but they are perfect every time.  So simple and easy. There should always be a cookie just like that…simple, easy, yet so spectacular. That is this cookie!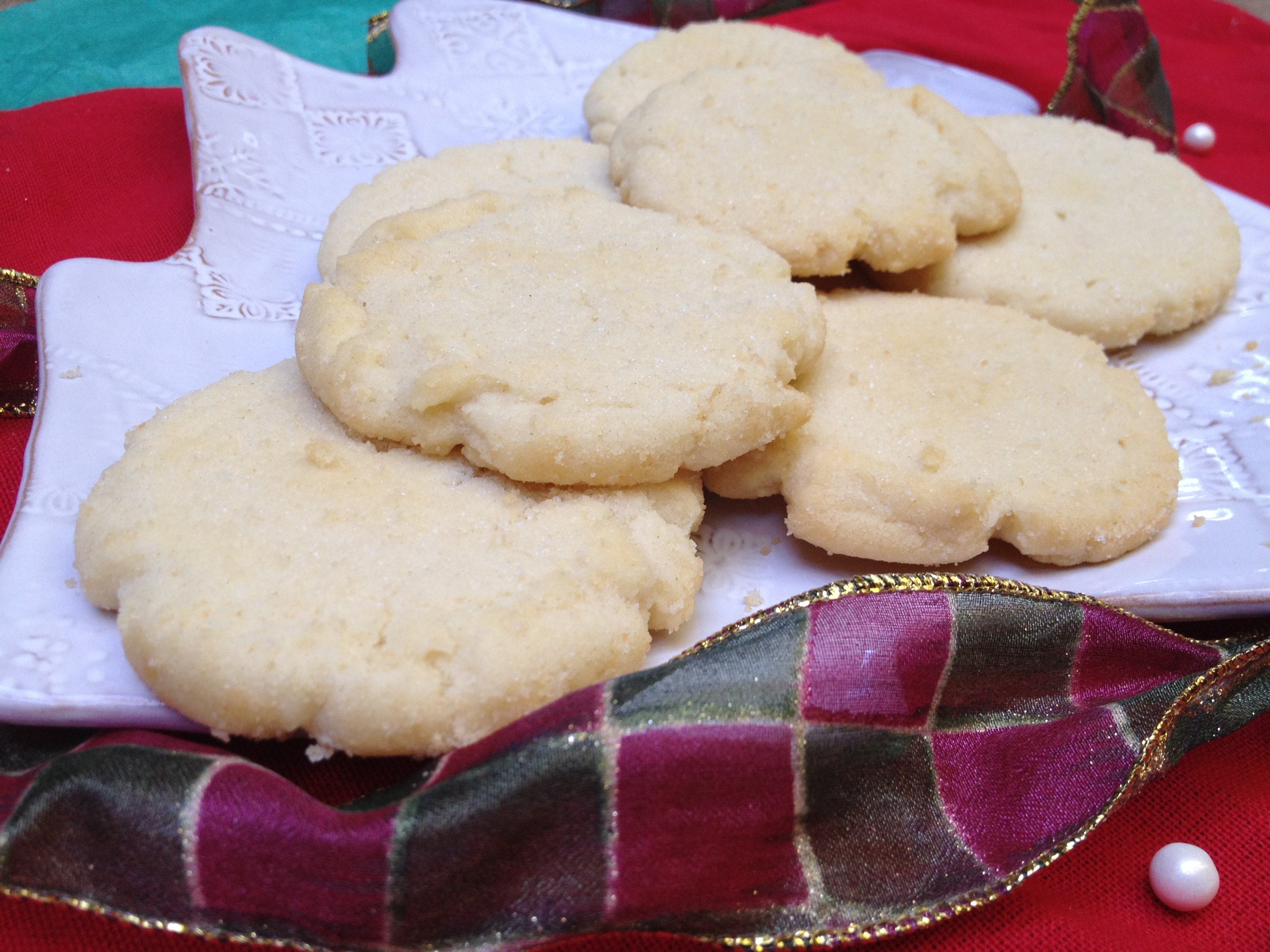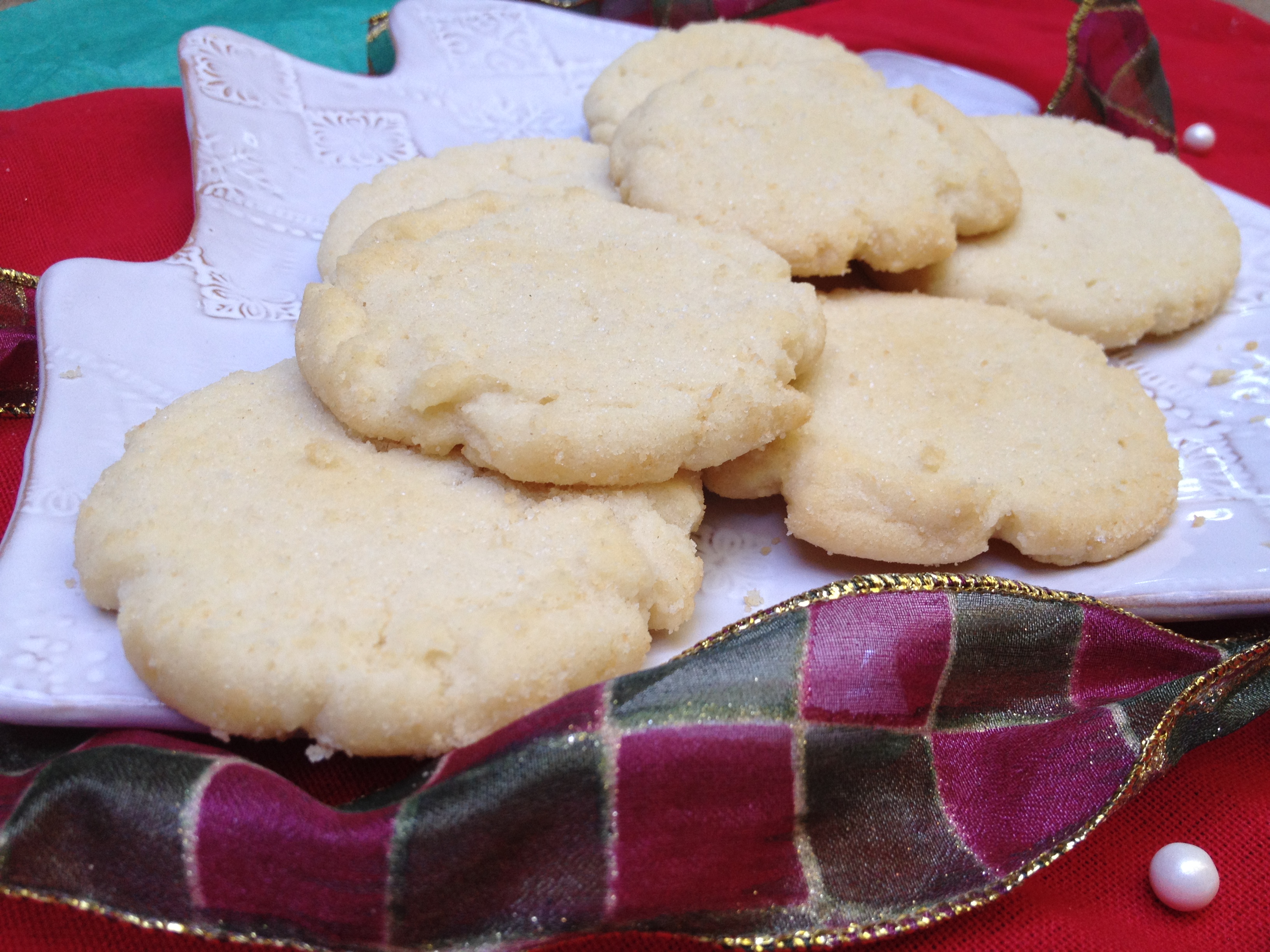 No store-bought junk sugar cookies here. No way! Not when I have these.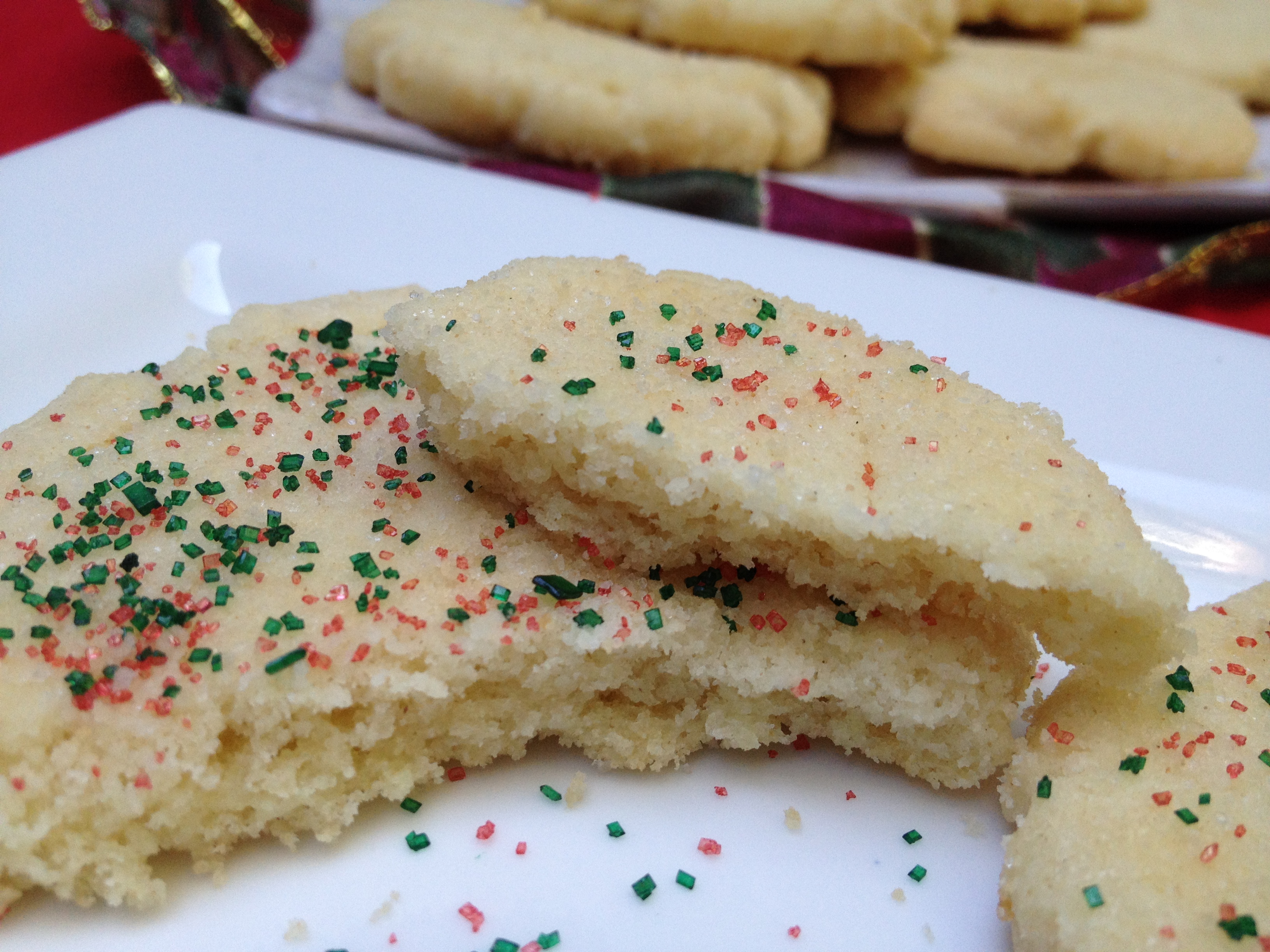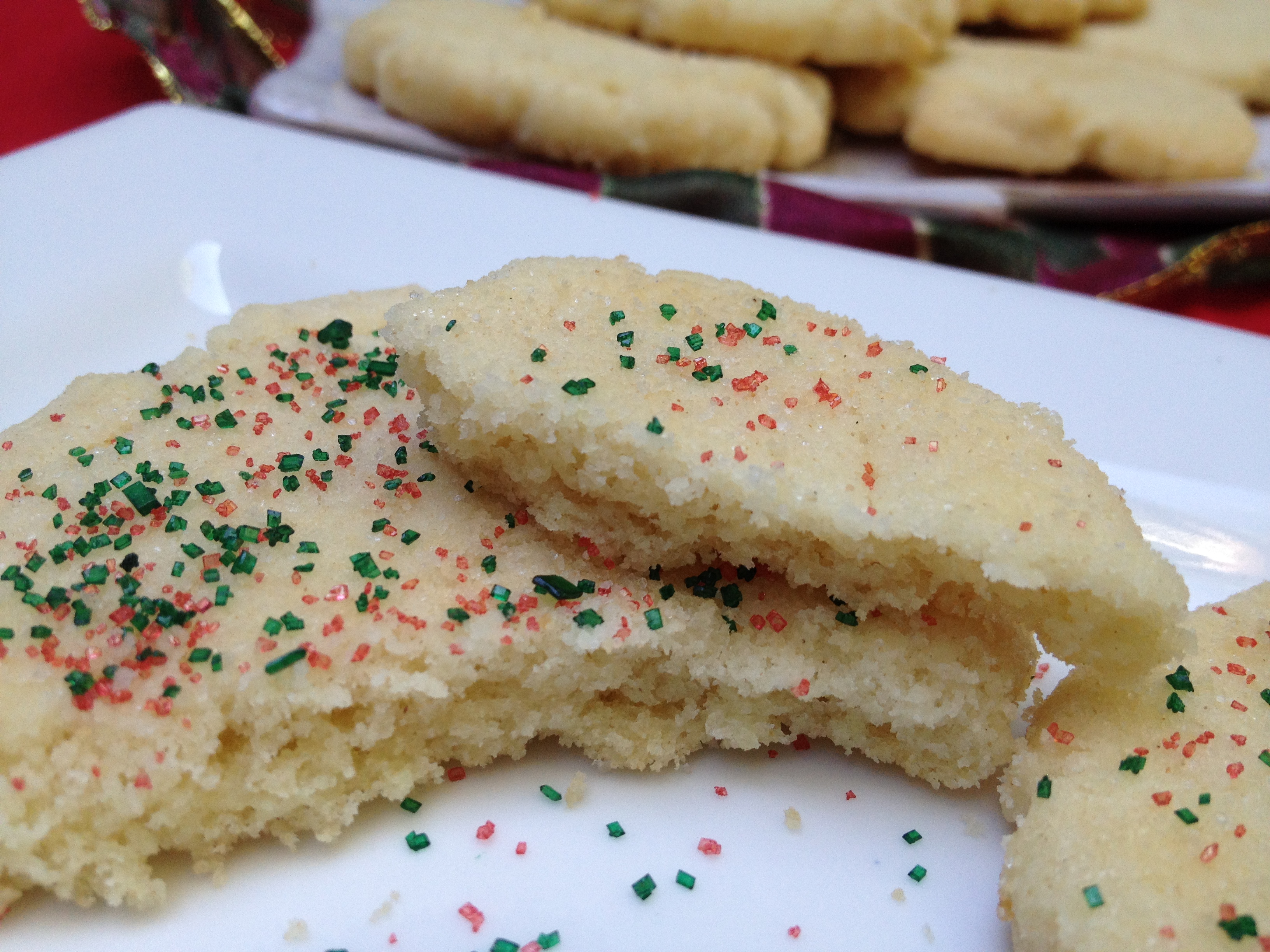 I love the memories that come with these. Ever since I have dated my husband; my amazing Mother-In-Law has sent these to us in one of her infamous CARE packages. Yes, we love getting those! Don't judge, we are big kids over here!
NOTE: Give yourself 3 hours to chill the dough; this is important. I like to have holiday sprinkles on hand or add frosting to add a bit more flare when they are cooled. These are just great to do with the kids and a great way to celebrate the season. I used to make these with the kids I nannied for years ago. Oh the memories! *Sigh!*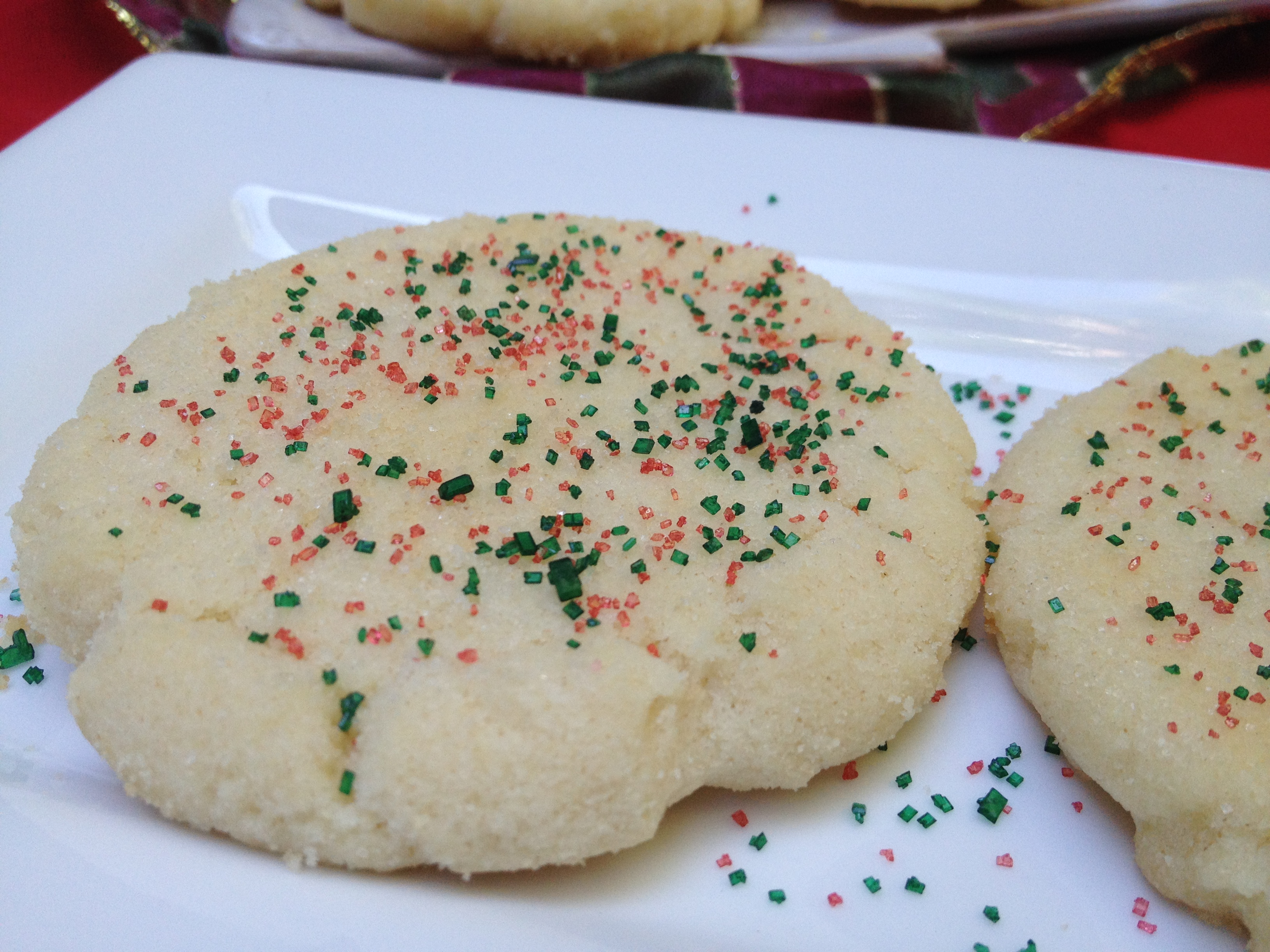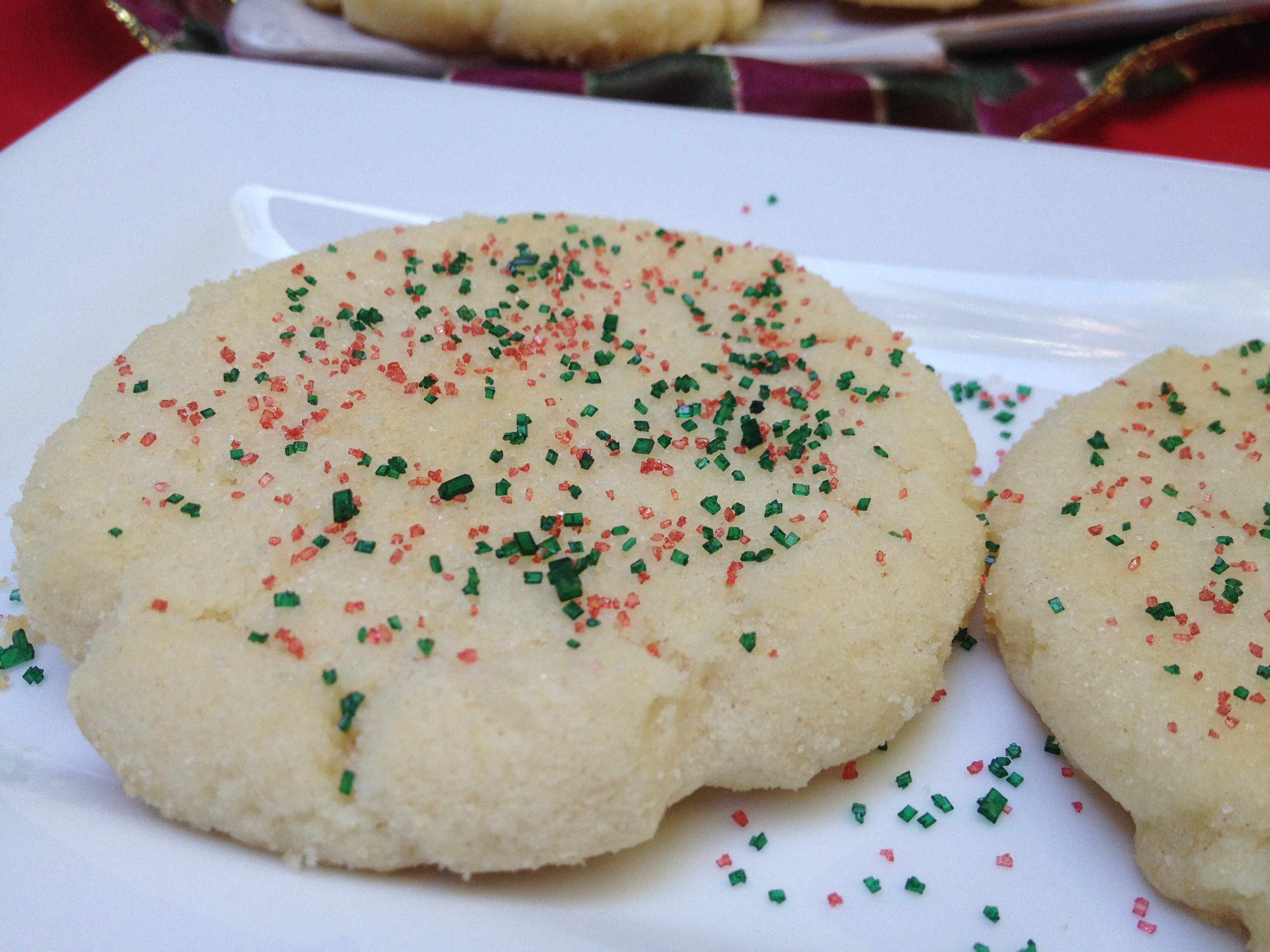 So Enjoy! Save some for Santa too. (Looks like he already polished off our tray!).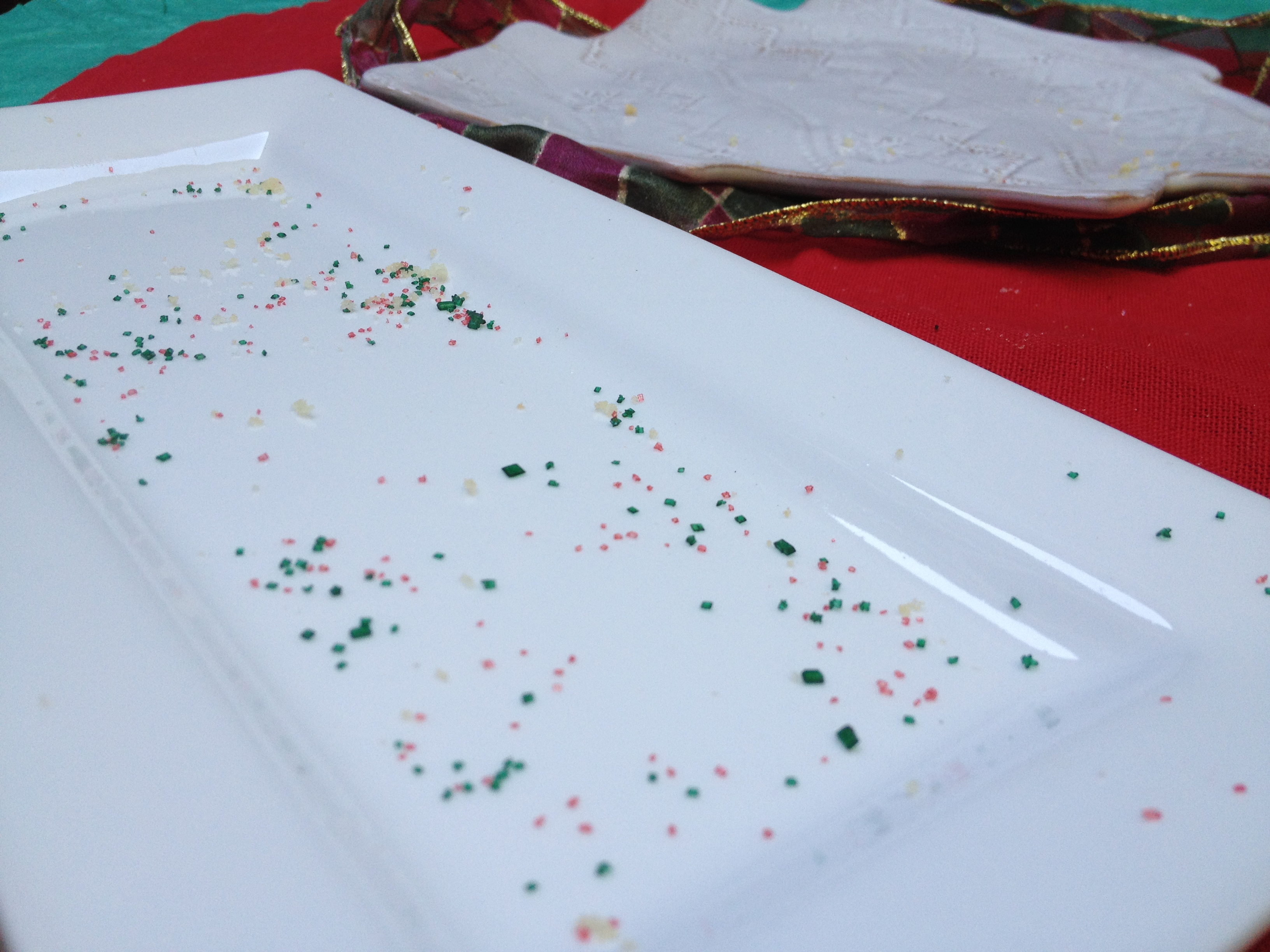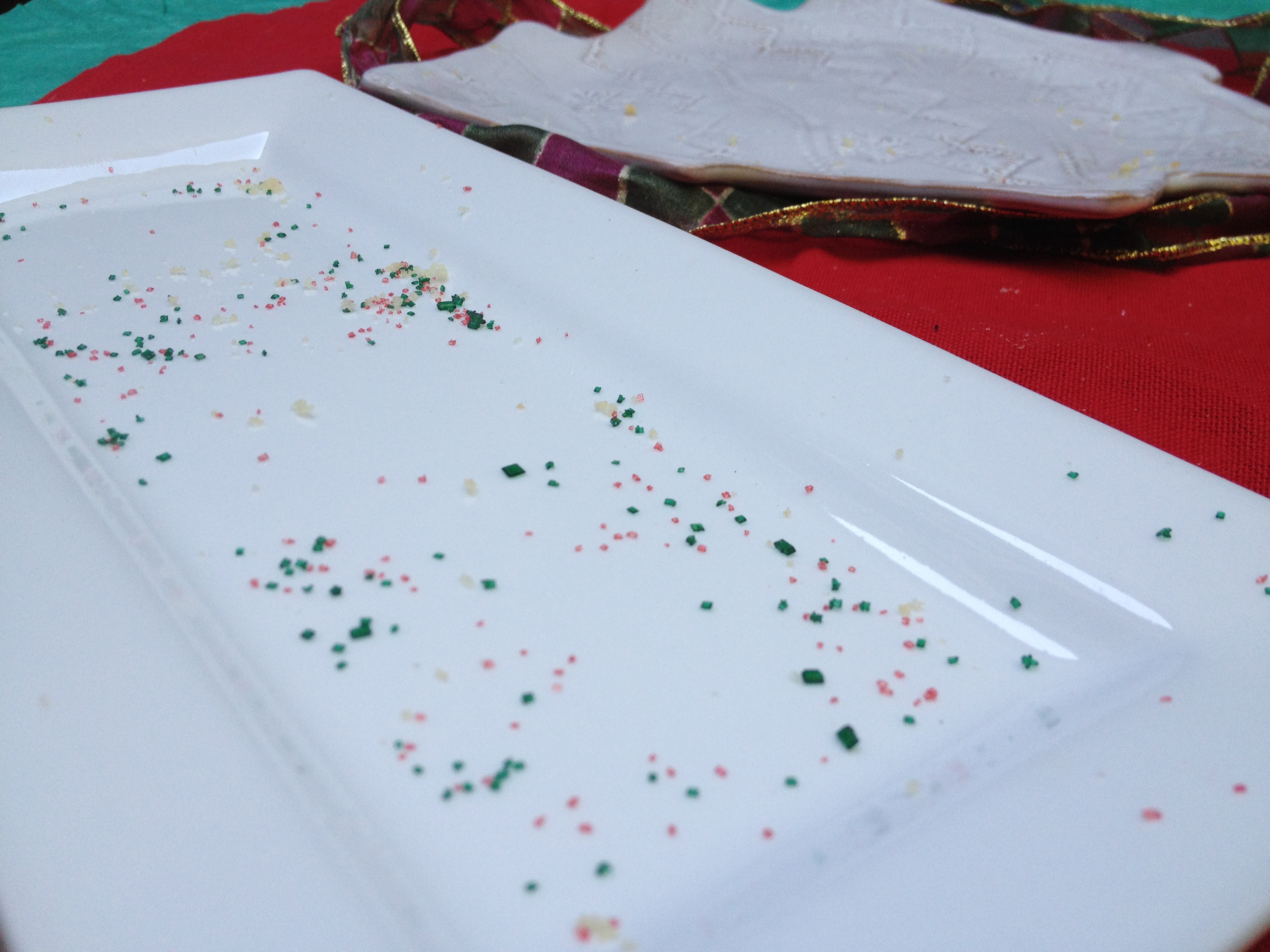 Here are all my Holiday Treats to enjoy in-moderation that is. HAPPY HOLIDAYS!