I think it would be safe to say that almost all of us have at least once tried this bar (or a version very similar.)  This is how I make these classic "7 Magic Holiday Bars" and they are for sure one of my favorites.  I cut mine into smaller bars so then it is not over kill (as it can be so sweeeeeet!) and then I can indulge with out any deprivation.  😉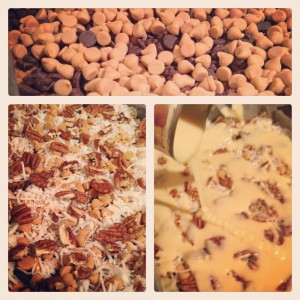 Give some away and  put some in the freezer and everbody wins.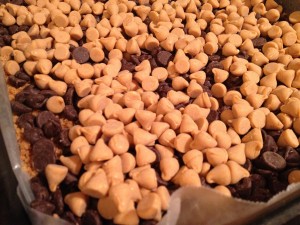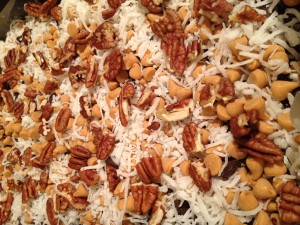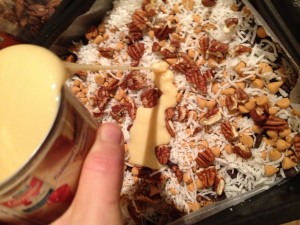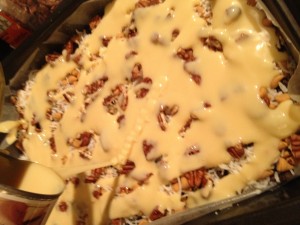 Everyone loves these and they are great for gifts too as they hold up very well.  They could not be any easier too!
Take a look at all My Christmas Cookies and Enjoy~ (In Moderation of course!)