Four Ingredients. Fast. No-Bake. Bite-Size. Kid-Friendly. The most delicious thing ever. The Perfect treat.
WARNING: Incredibly Irresistible.
Outsmart your cravings! I am the queen when it comes to that. In fact, that is how www.monimeals.com started since I have created so many healthy treats to enjoy. So check this recipe out and you will love it. I came up with the idea, yes – in the middle of the night and I could not wait to make it the next day. You will have the same feeling, trust me.
Who does not love banana, peanut butter, chocolate, AND cookie dough flavor? Here I slice up a banana, add a dab of peanut butter (use any nut butter you love) and then I use a Quest Bar "Chocolate Chip Cookie Dough" Flavor right on top. (You could absolutely use any of your favorite protein bars though instead). Once you freeze those already delicious bites  – now I have them swim in a bowl of melted chocolate. I know, right.
The result  is a perfect bite-size treat that is still low in sugar and won't sabotage your efforts when trying to eat healthy.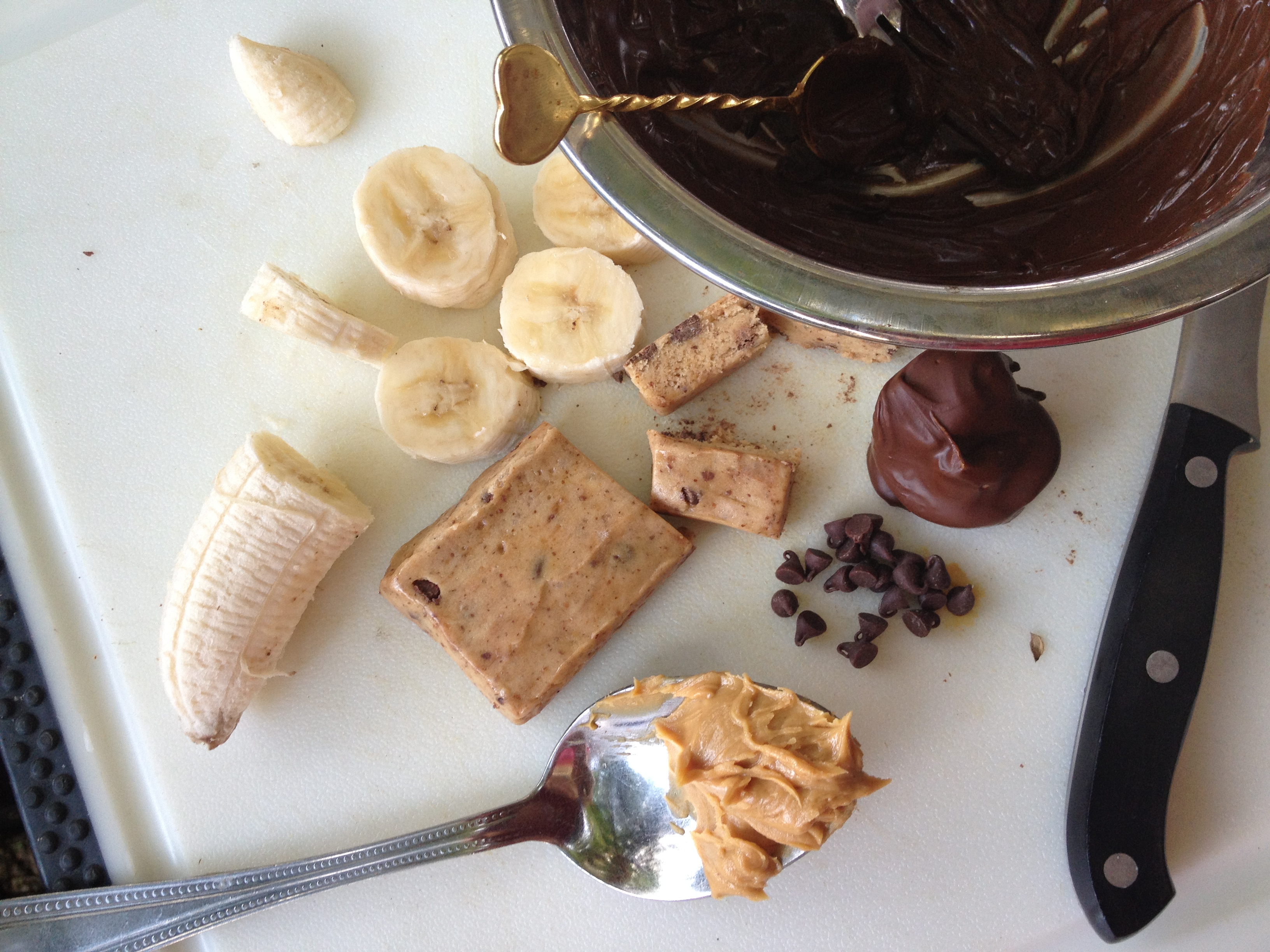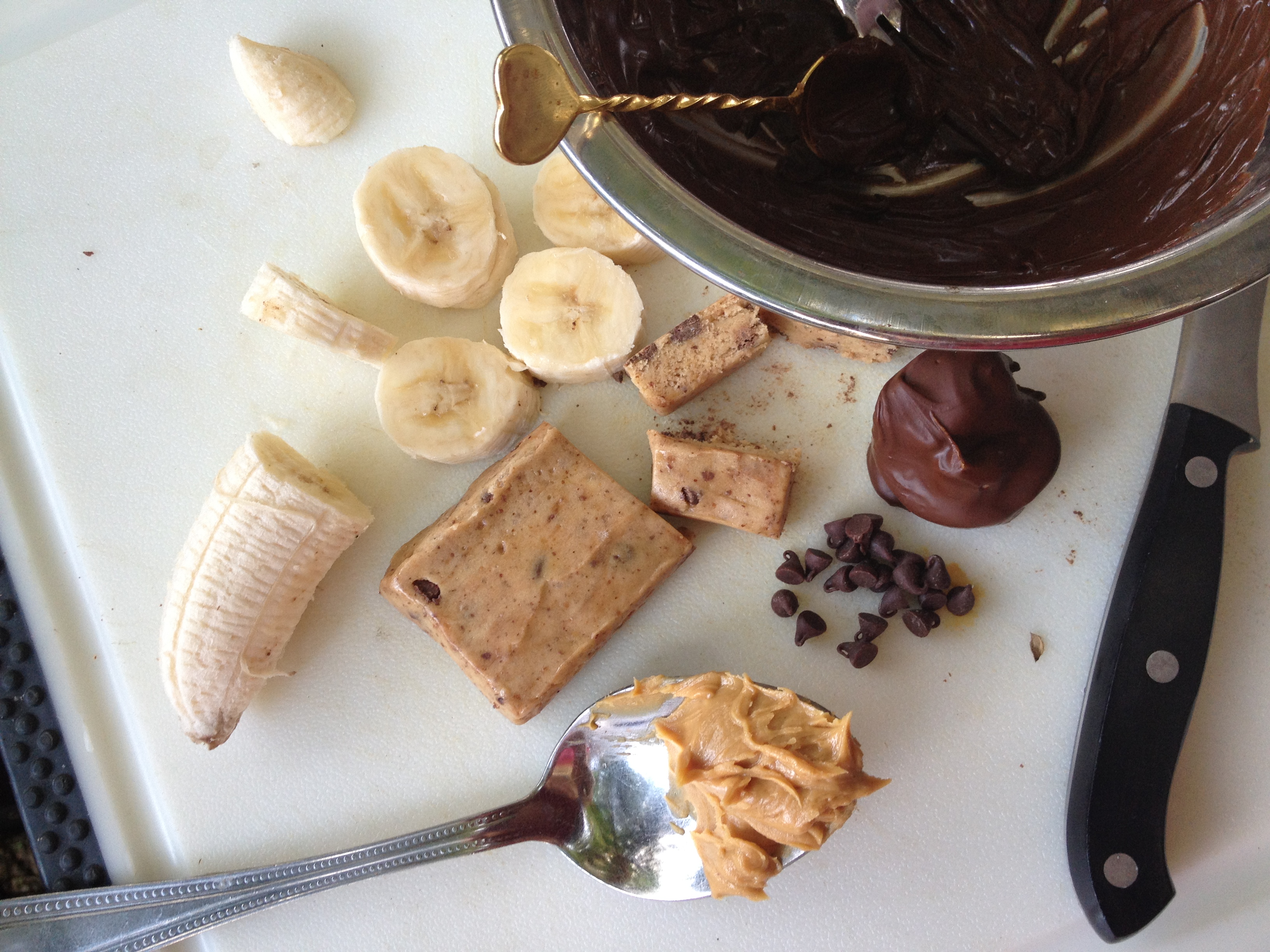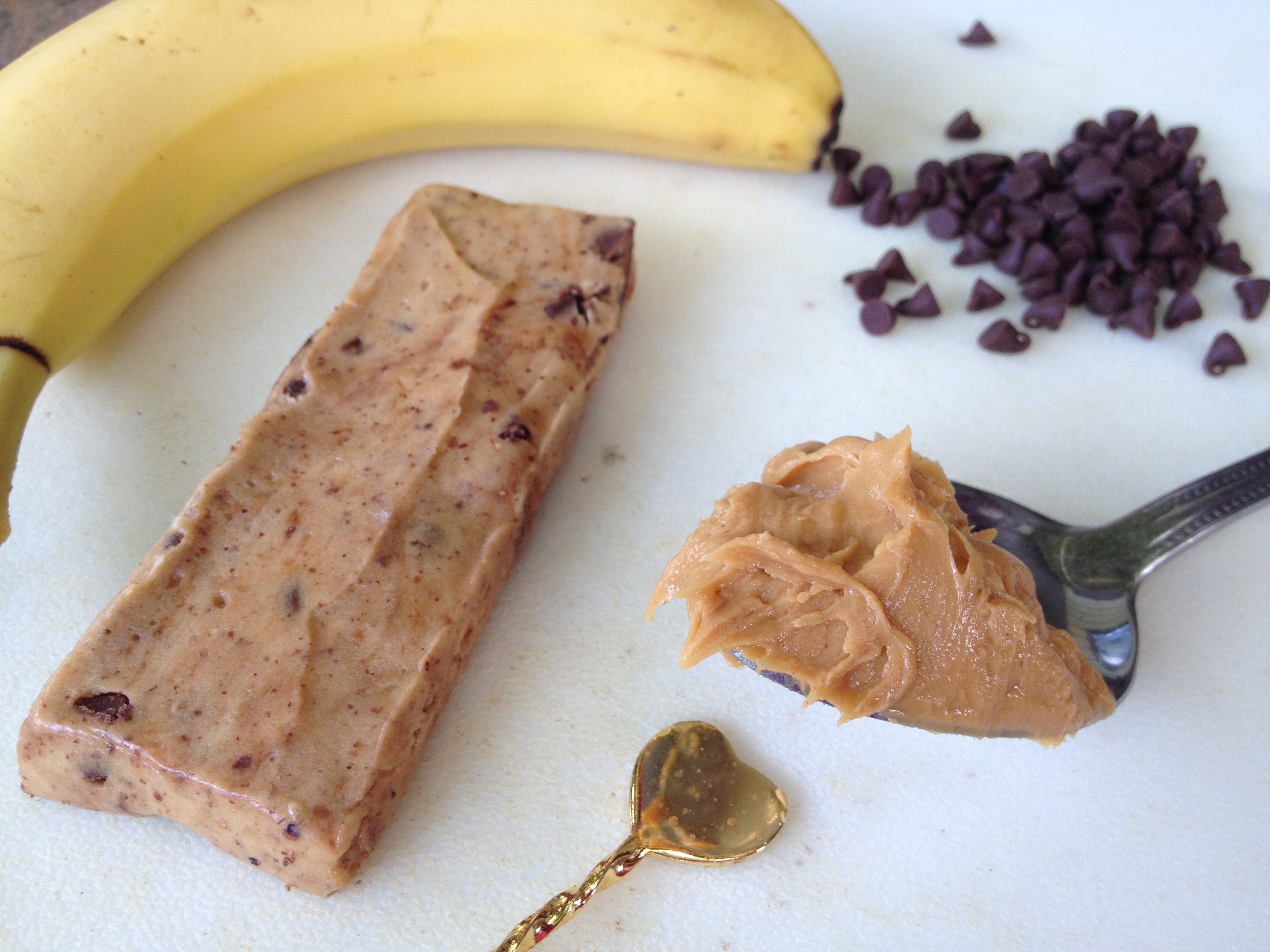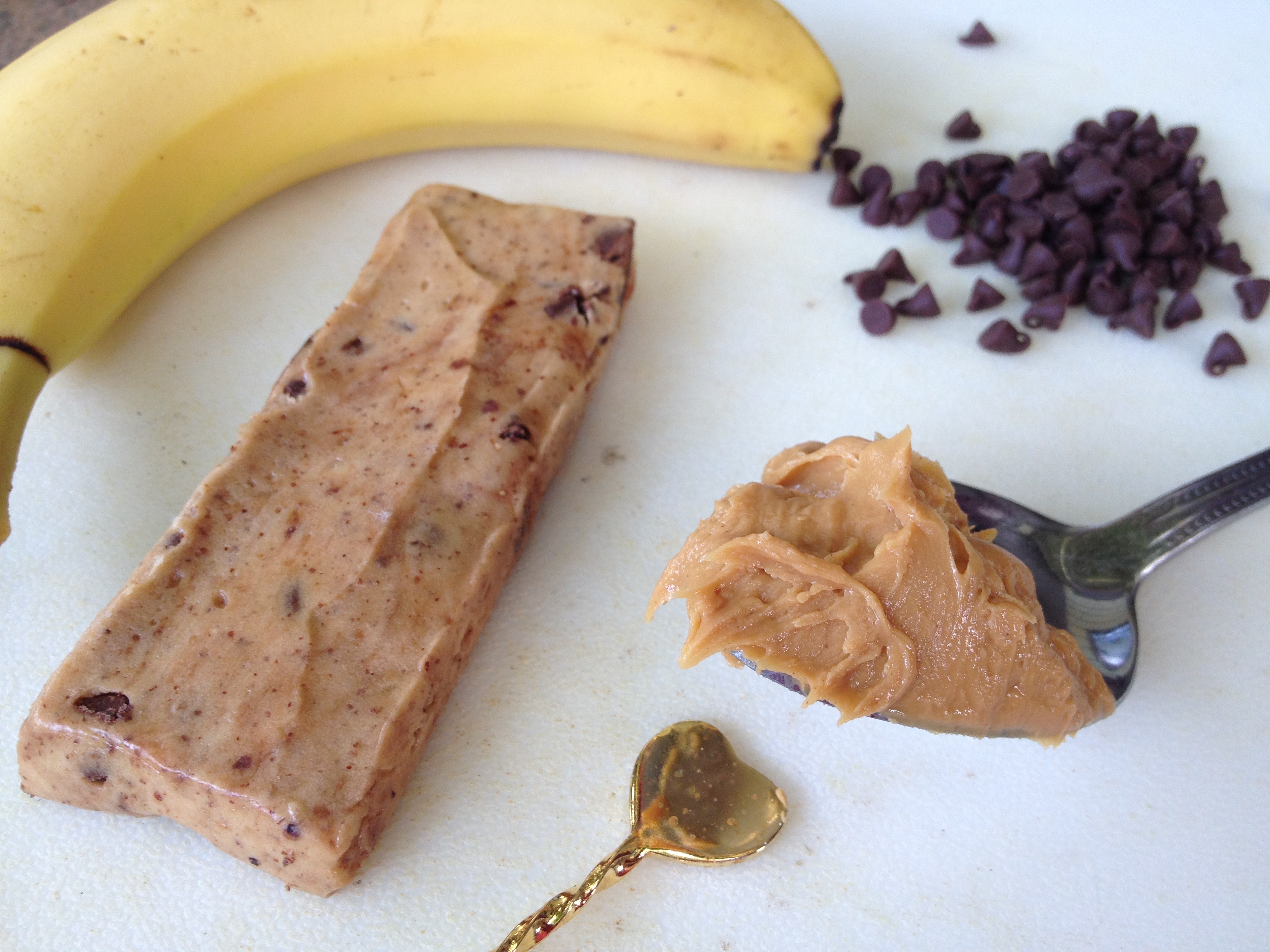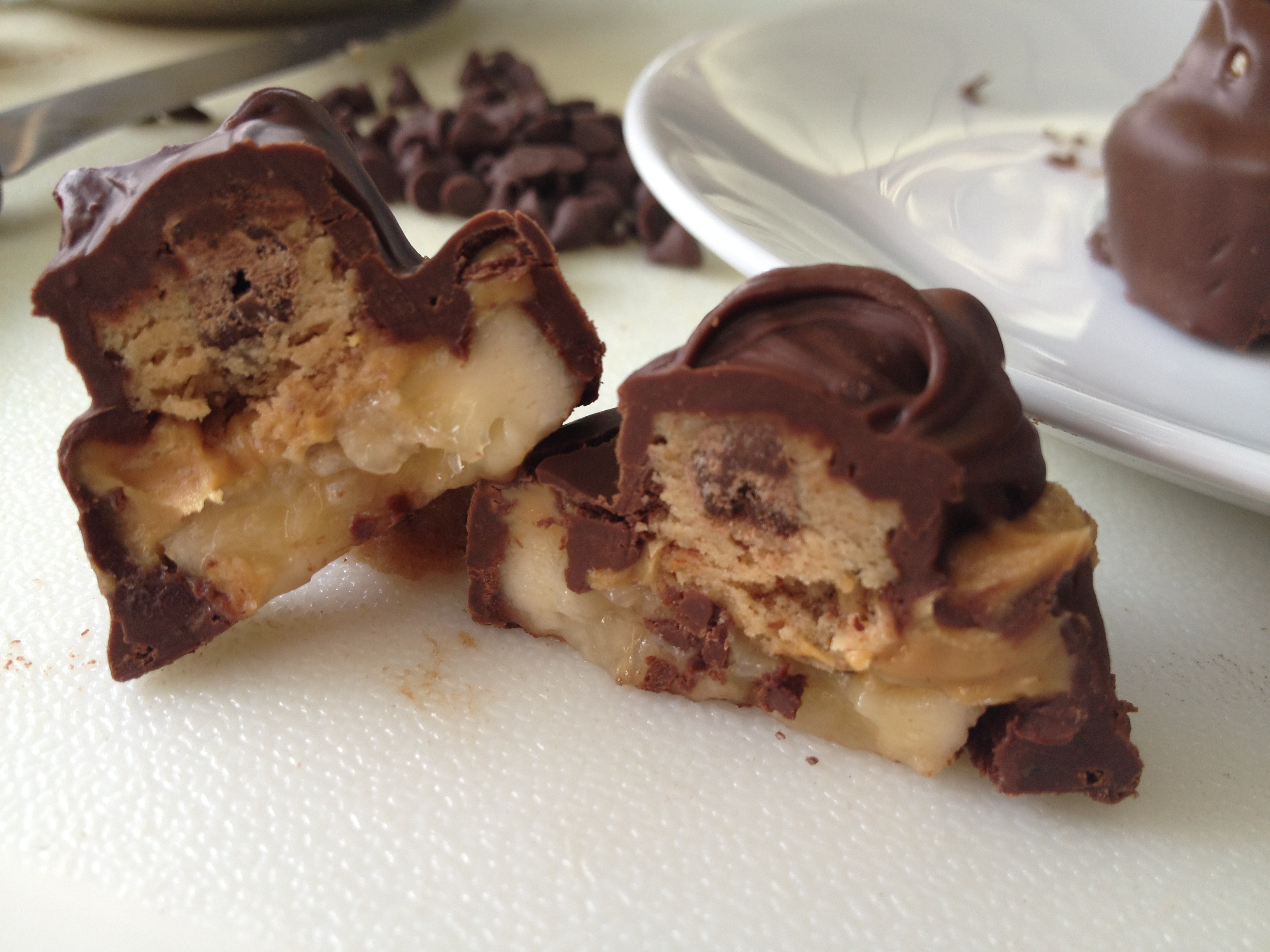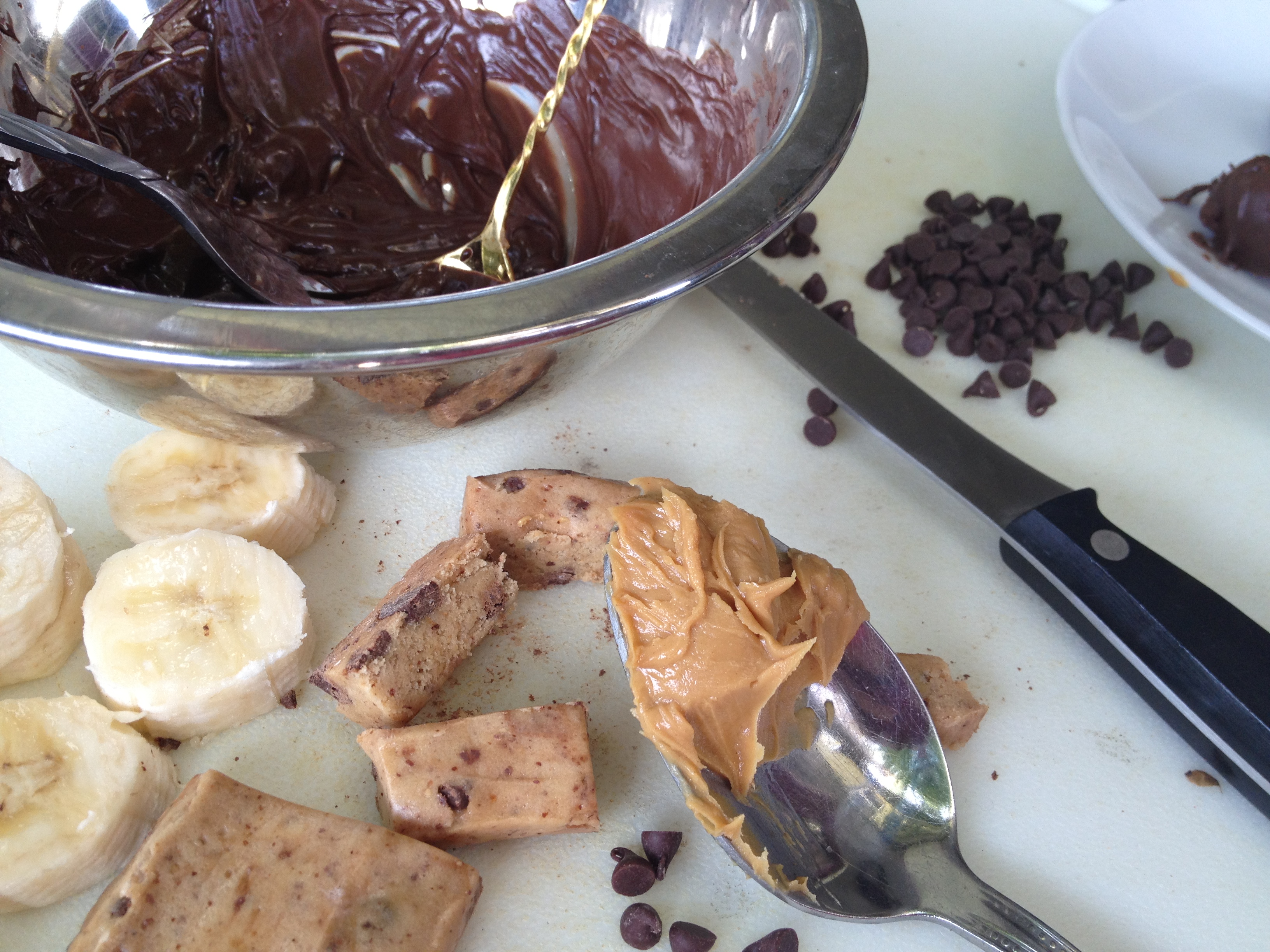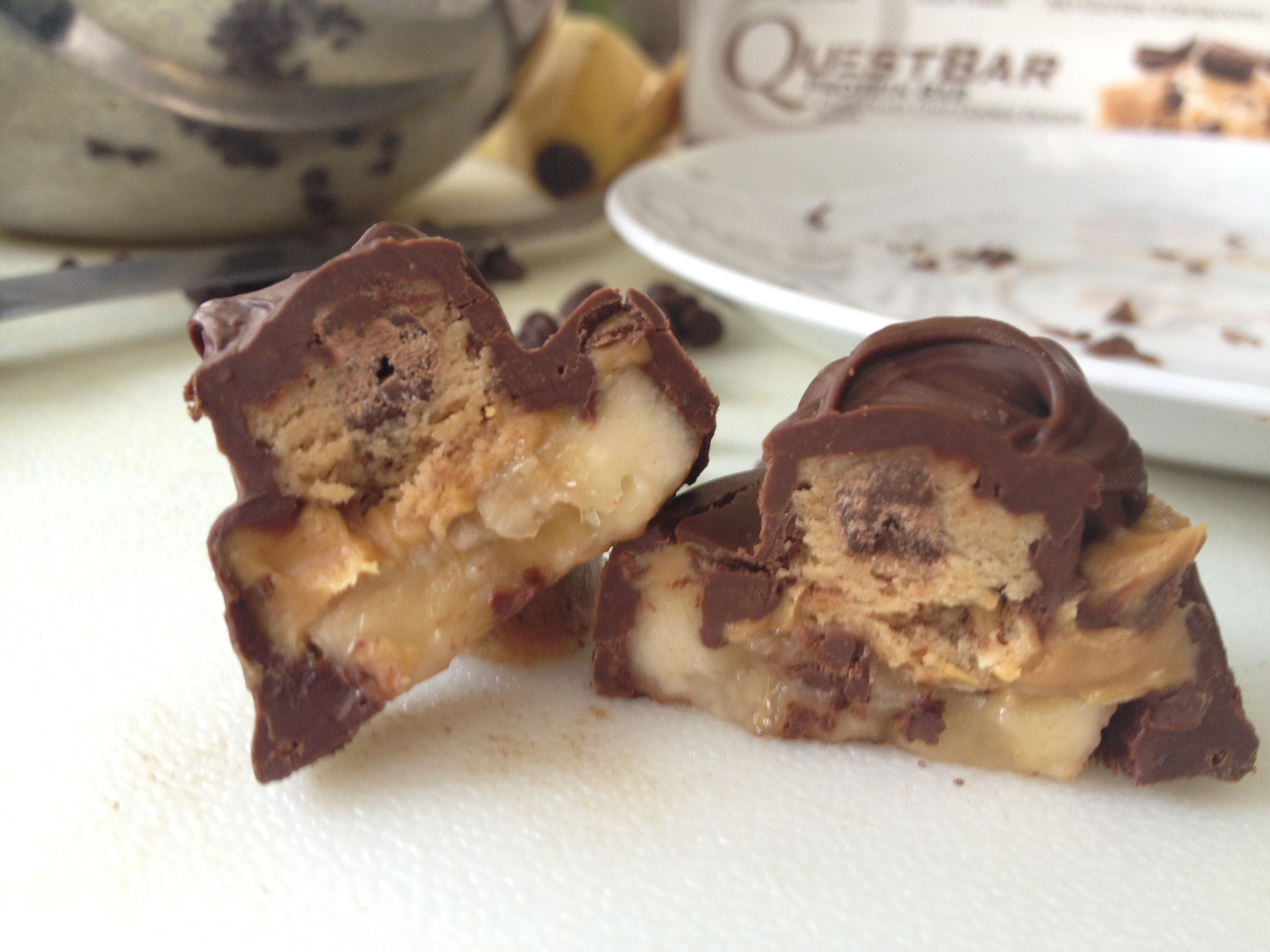 Take a look at all my Chocolate Peanut Butter Recipes, My No-Bake Recipes, and My Frozen Banana Chocolate Peanut Banana Loaf. 
Enjoy!
Follow Moni connect on Face Book, Twitter, Pinterest, and Instagram (-to get a look of my everyday eats!)
EAT WELL. STAY FIT. FEEL GREAT.
Moni xx