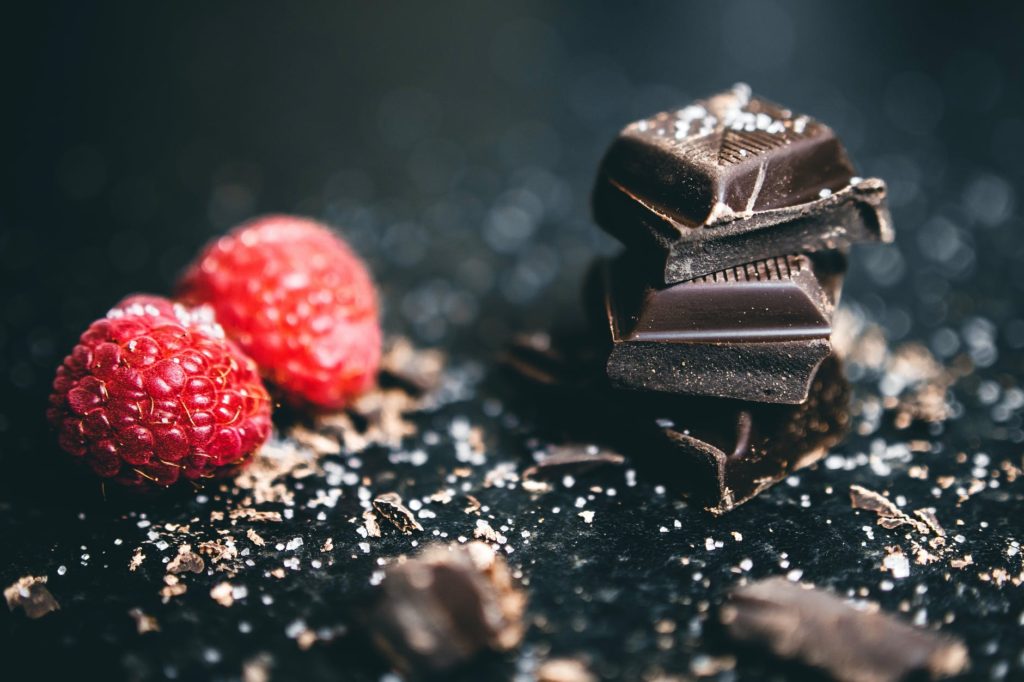 Altogether banning any food or drink is often disastrous for our overall health. The reason is that when we say to ourselves that we cannot have something, our brain immediately decides that it's the only thing we do want. This means we then can't stop thinking about it. With that in mind, a little moderation throughout your day can be a much better approach—a topic you can find out more about in the post below.

Chocolate

Very few of us dislike chocolate. However, too much of the stuff isn't too good for us. This is because most chocolate includes lots of fat and sugar. Ingredients that are high in calories but not so full of other vital nutrients such as vitamins and minerals.

The good news is that there's a way to be moderate about your chocolate consumption. In fact, high cocoa content chocolate actually has some excellent health benefits that can help rather than hinder you. With that in mind, a square or two of chocolate with 80% plus cocoa content a day is your best bet. Then you will be keeping your sugar consumption down, but still get all the advantages and the satisfying taste.

Coffee

Whether you are adding butter for a bulletproof morning, pick-me-up or pouring yourself a cup throughout the day to keep going, coffee is a big favourite for many people. In fact, much like chocolate, there are some distinct health advantages to consuming coffee on a daily basis as well.

Unfortunately, that is not all she wrote when it comes to coffee. After all, many people are looking to reduce their coffee consumption for two reasons. The first is that those milky, creamy coffees you get from the drive-through are actually full of fat and sugar. Therefore they can seriously impede your fitness if you are drinking more than once a day.

Additionally, too much coffee can also mean too much caffeine, something that can aggravate anxiety disorders. With that in mind, choosing a more moderate option may be just the solution you need. Luckily, it's not hard to do this because there is now a range of single cup coffee makers on the market. Something that means you can get your coffee fix, without being tempting to drink the whole pot!

Exercise

Yup, even exercise needs to be done in moderation to be healthy. Now that doesn't mean that you can't work out hard, or even every day. It just means that you need to know your own limits and make sure that you don't push beyond them into injury.


It's worth noting that being overly obsessive about clean eating and/or exercise can also be very damaging. Not just to your body but to your mental health as well. With that in mind, if you find that these topics are always on your mind, you may want to take a step back, a weeks rest, or even seek some professional help. After all, if you can engage in these things moderately, they could be doing you more harm than good.
This is a collaborative post.