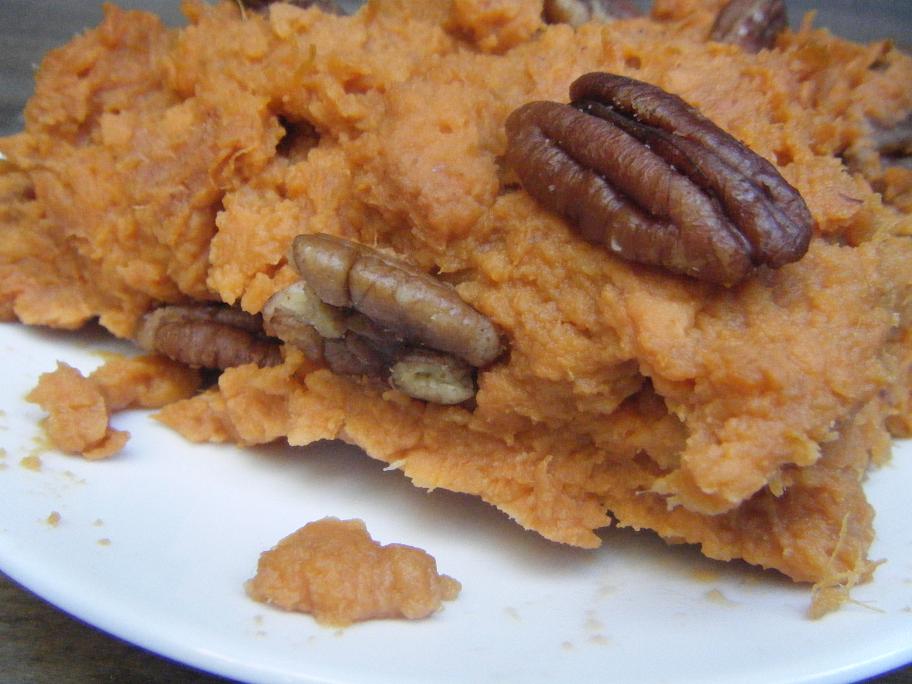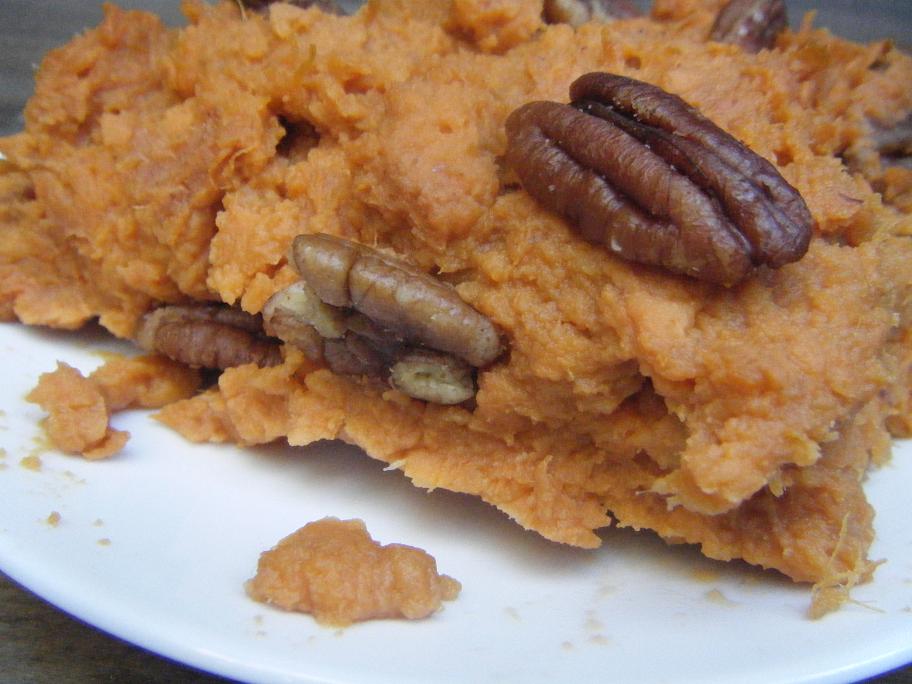 So I find when it comes to Thanksgiving and Sweet Potato Casserole, most people over kill this poor vegetable.  There is no need to drown it in gobbs of butter and sugar and marshmallows, Gross! You just need a little bit to compliment this naturally sweet vegetable and let the natural sweetness do its thing, Cmon.  Sweet Potatoes ARE SO GOOD FOR YOU TOO.
You will love this, I make it always and no one knows this is a lightened version.  SHHHHH!
Also, what is great is you can make this the day ahead and when ready to assemble; stir in half the pecans and then sprinkle the remaining on top, and marshmallows if using (I skip always, unnecessary to me).
I love the toasted pecans and brown sugar here, what a great combo.  A few dashes of Cinnamon can always work on this too.  These might just be even tastier the next day, as with any Holiday left over.
Enjoy! Try all my Thansgiving Dishes!