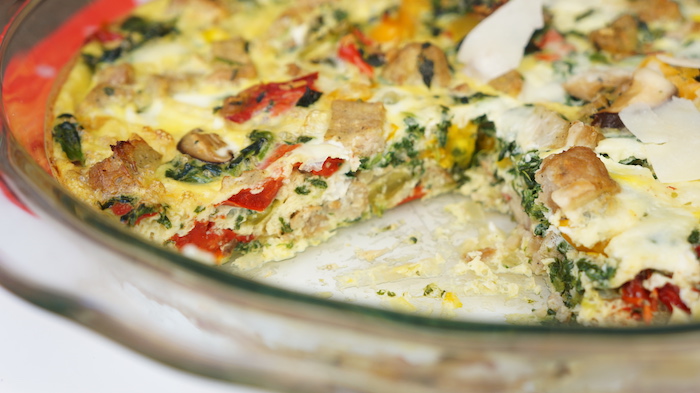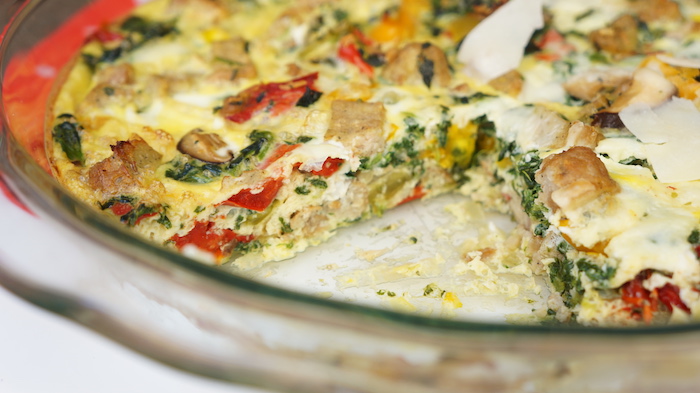 This is seriously one of my favorite go-to meals. I mean… it is super healthy, way delicious and very versatile. Plus it's very EASY and a real crowd pleaser. You can absolutely add in anything else you fancy and you just can't mess this up!
You can even make it all ahead – which I do all the time. Then just bake it off in the oven when you are ready!
I like to add a side of perfectly roasted sweet potato (instead of tater tots) and it's like the perfect breakfast, lunch or dinner.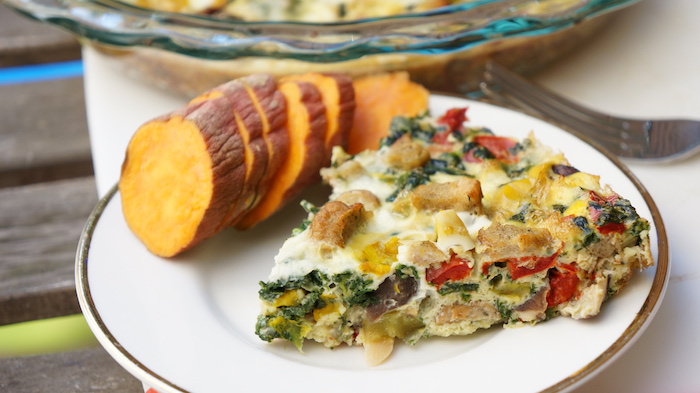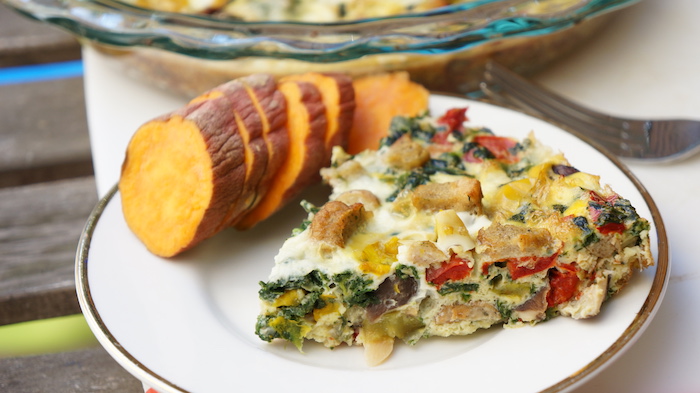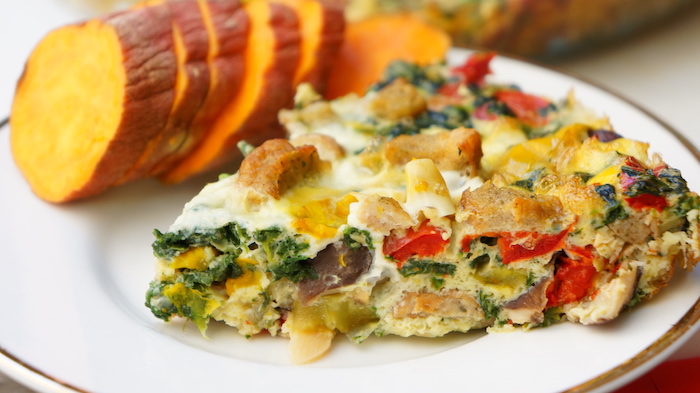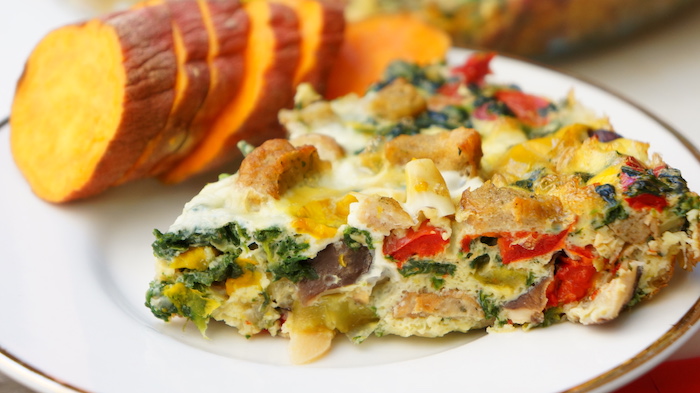 Healthy. Low-Carb. Gluten-Free. Protein-Packed. Waaaay DELICIOUS!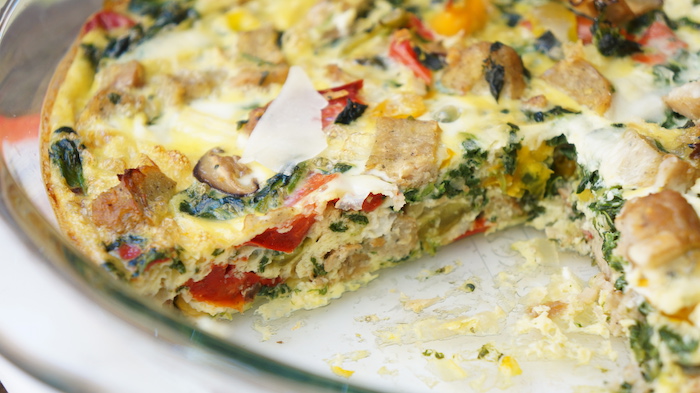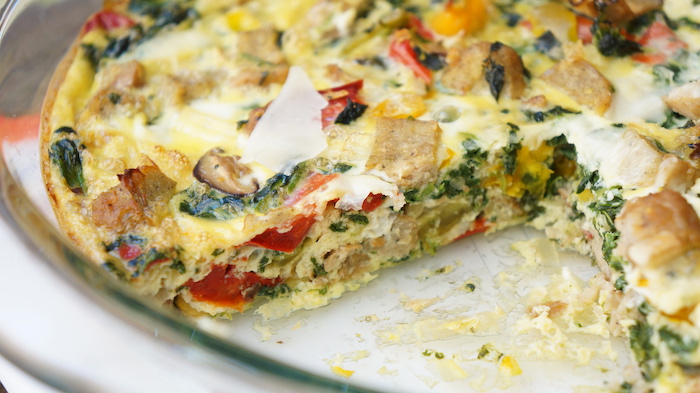 The key is the LAYERS. The first layer is the sautéed veggies, then a layer of spinach, then you drizzle the egg mixture throughout and finally… top with crumbled breakfast sausage (or bacon can be used) and cheese. Viola!