Sesame Kale Salad: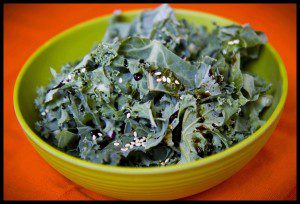 Kale. I love it.  The most nutritionally dense produce and a super food! You can serve this warm, cold, or as a side dish, (or maybe even add maybe a protein) and call it a meal.
It is the dressing and sesame seeds that I use to make this amazing though.  You have to sometimes massage your greens with some flavor to get what you need out of them, right?  If you love Kale then you are an easy sell and you will love this.  If you are new to kale, you will also love this because they dressing is there to warm you up! (Holds up in the fridge for about 2 days.) Enjoy~
Serving Size: 2-3




Ingredients
3-4 Bunches of Organic Kale (about 8 oz)

3 tbs Olive Oil

1/4 cup Rice Wine Vinegar

1 tbs Sesame Oil (secret ingredient!)

1 tsp sugar

2 tbs toasted sesame seeds

1/2 tsp sea salt

1/2 tsp freshly ground pepper

Directions:
1. Toss all ingredients together and let sit for about 30 minutes so the flavors can savor each other. Serve when ready! (This will hold for about 2 days.)

The Very Popular…Moni's Quinoa Mac N' Cheese:
Back by most popular demand!!!
This is a protein packed alternative to Mac N' Cheese, and well…Delicious!  There is no reason we can't have it all. On top of it all, my Moni Meal recipe is going to leave you feeling recharged and NOT sluggish like most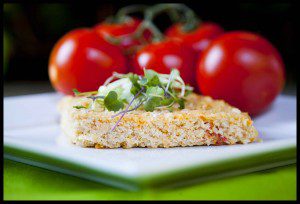 comfort foods do, right? Quinoa, pronounced "KEEN-WAH!" is SO good for you.  WHY? Well, Quinoa packs a powerful nutritional punch and is just so versatile. It has protein and fiber to keep you satisfied, improves your overall health, and quinoa contains ALL the amino acids as well.
For this Moni dish…I of course add my beloved Heirloom tomatoes (when I can) or bell peppers but you could add any veggie- maybe mushrooms or spinach, anything you fancy really.  I love the leeks here too and this is really a one-of-a-kind Moni Meal.
The eggs are so special here as when it goes off into the oven, it all is held together like glue.  Oooey-Gooey-delicious glue. NOTE: If you feel you are after the really "cheesy"-mac n' cheese vibe… you may want to have it noted to add a bit more cheese than what I use.
Anyways, I serve this with a side of some sort of steamed veggie or a salad and a slice of a good hearty bread.  Also, you can dollop this with all the toppings you desire; so many flavors go good with this dish.
Serving Size: Can serve 6-8
Ingredients
2 tsp olive oil

1 med. leek white and pale green parts halved and sliced (1 cup)-OR chives are fine too

1/2 cup diced tomato, or red/green pepper

1 1/2 cups quinoa, rinsed and drained (OR you can just use pre-cooked and cut back on the water and cooking time)

good pinch of salt

a few grinds of seasoning salt

2 cloves garlic, minced

3 cups of water (or stock)

2 large eggs

1 cup soy milk, non-fat milk, or milk of choice
1 1/2 cups grated Cheddar cheese, more for sprinkling- NOTE: (You may find you need more cheese, BUT I use this amount to still keep the dish 'lighter' yet very flavorful.)

Optional- Crushed Red Pepper, Panko Bread crumbs for topping

Toppings (optional)- salsa, hot sauce, sour cream, scallions (you get the picture
Directions:
1. Heat oil in med. saucepan over med. heat. Add leek and tomatoes (or bell peppers-or any veggies you want really); cover and cook 5 mins or until tender. Stir in quinoa and garlic, and cook, uncovered, 3-4 mins, or until grains start to turn opaque.  (They will not fully be cooked yet.)
2. Add 3 cups water (or stock) and season with salt and the Seasoning Salt (I like Lawry's or Everyday Seasoning). Cover and reduce heat to med-low and simmer 15-20 mins or more, (depends and also what kind of quinoa you use) or until most liquid has been absorbed. Remove from heat and let stand 5 mins.
3. Preheat oven to 350 F. Coat 13×9 inch dish with cooking spray. Whisk together eggs and milk in large bowl. Fold in quinoa mixture and cheese (if you feel you need more cheese, add here.) Stir very well and let some of the cheese melt. (Will seem a little "soupy", do not worry, it will all mold together.)
4. Transfer to prepared baking dish and if using Panko Crumbs or Bread crumbs, add now. You can also sprinkle a bit more cheese on now if you prefer for topping. Bake 25-35 mins, (or until browned around edges.)
5. Now you can toss with many toppings, some ideas: salsa, scallions, sour cream,  and hot sauce!  I serve with a side of steamed broccoli or a salad and a nice slice of good hearty bread.

Coconut Curry Soup with Tofu:
This is a soup we all love when we go out for Thai, and frankly, I do not want to know how they make it! I wanted to be in control of how much oil and sodium was going in one of my favorite soups.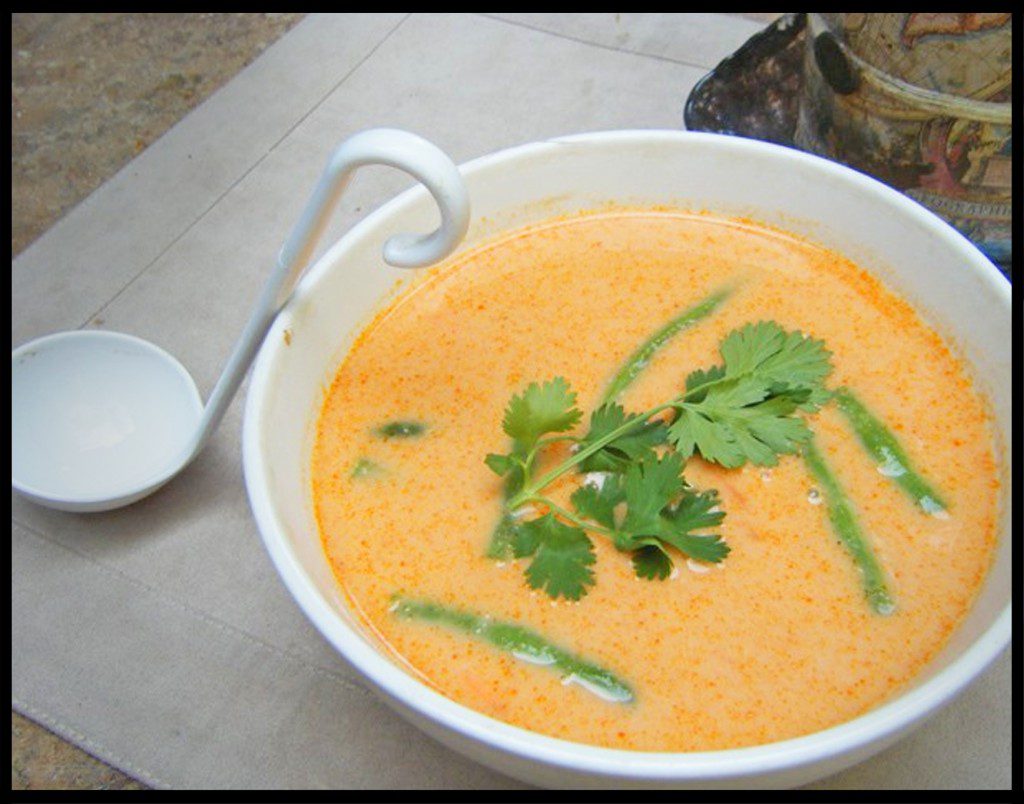 Honestly, I was always intimidated when thinking about ever making this on my own at home but this recipe anyone can handle. I love the sweet and sour background and the soft tofu with the crunchy vegetables for texture. Feel free to add cubed chicken breast to this instead of tofu if you prefer, both work    f-a-n-t-a-s-t-i-c! You can also play with any veggies you want to add as well, even lemon grass and bamboo strips would be nice. I love heat and spice but if you are not a big fan, you will want to reduce the red curry, but keep in mind, many of the other ingredients (coconut milk, brown sugar, lime juice, broth, and soy sauce) mellow out the flavor. This is incredibly simple to put together, just give yourself 1 hour for the cooking time.
Serving Size: Serves 6




Ingredients
2 tbs canola oil

2 tsp minced garlic

1/4 red curry paste

1 tbs dark brown sugar

2 13.5 oz cans Light coconut milk-9*

2 1/2 cups vegetable broth

1/4 cup lime juice

1/4 cup thinly sliced fresh ginger

2 tbs low-sodium soy sauce

2 cups thinly sliced carrots

1 1/2 cups green beans

1 14 oz water-packed tofu, drained and cut into cubes (or chicken breast, cubed)

*cilantro(optional)
Directions:
1. Heat oil in a large saucepan over med-high heat.
2. Add garlic and saute for 30 secs.
3. Add curry paste; saute 1 min.
4. Add brown sugar, cook 1 min.
5. Stir in coconut milk, broth, juice, ginger, and soy sauce.
6. Reduce heat to low; cover and simmer 1 hour.
7. Add carrot, cook about 5 mins.
8. Add green beans,and cook until crisp tender, about 4 mins.
9. Add tofu to pan, and cook 2 mins.
10. Garnish with cilantro, if using.


Vegetarian Sloppy Joes:
Here it is. A feel-good recipe imitating a Classic…and usually very unhealthy, good ol "Sloppy Joe's." It may sound intimidating or seem like hard work, but not at all. I also would like to introduce Tempeh to you, if you have never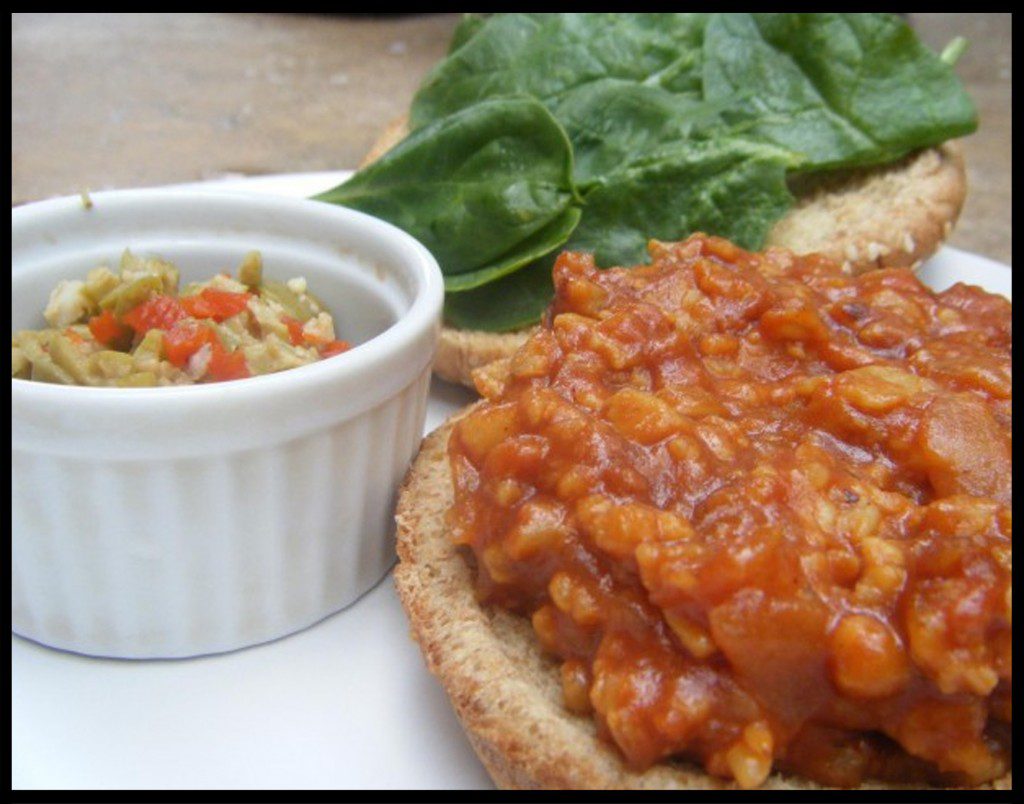 heard of such an ingredient. You will likely have the other ingredients on hand to put this together. You will not miss the meat, tempeh is the best!Tempeh begins with whole soybeans, which are softened by soaking and dehulled, then partly cooked. Specialty tempehs may be made from other types of beans, wheat, or may include a mixture of beans and whole grains, but usually soybeans are the main ingredient. Since tempeh is made from whole soybeans, it is a fiber-rich food. Yay! Tempeh is a rich source of proteins, minerals, soy isoflavones and it is also contains a generous source of nutrients such as calcium, B-vitamins and iron. In addition, tempeh is a good source of monounsaturated fats and contains no cholesterol. The taste is nutty, meaty, and mushroom-like and you will love it as a meat substitution. By now, you should be able to find tempeh at any store, so try something new, you only live once.
Serving Size: Serves 4
Ingredients
1/2 tbs, canola oil

1/2 onion, finely chopped

3/4 cup organic ketchup

1/2 cup organic yellow mustard

2-3 tablespoons honey

2 tablespoons soy sauce or tamamri, (low-sodium)

2 tablespoons organic apple cider vinegar

1-2 tablespoons water, as needed

Sprinkle of: cinnamon, chili powder, pepper, sesame seeds, red crushed pepper, and Cayenne pepper(optional for the cayenne pepper) NOTE: if you like heat add a pinch of cayenne pepper, only a pinch! If you do not like heat, leave out.)

1 packet of organic tempeh, chopped and crumbled

Top with Spinach and olives, (or anything you fancy) I sometimes use hot sauce to counter out the sweetness

Use whole-wheat Buns of whole-wheat English Muffins
Directions:
1. Preheat oven to 350.
2. Add oil to a small pot over med. heat. Add onion and cook for about 3-5 mins, until soft. Now combine the next 7 ingredients. Turn on low and heat for five minutes, until it starts to bubble. Stir well.
3. Add in crumbled tempeh and stir until incorporated.
4. Pour into oven-safe casserole dish and place in oven. Cook at 350 F for 30 minutes, stirring occasionally.
5. Spoon onto buns or english muffins and top with spinach (or other toppings.)
It's So Easy and Delicious!