I just love pumpkin, pumpkin, pumpkin.  It is true.  Every time I am at the store this time of year, I stock up on the canned pumpkin. I am talking at least 5 cans a visit.  I also found a brand that is Organic and BPA Free…holla!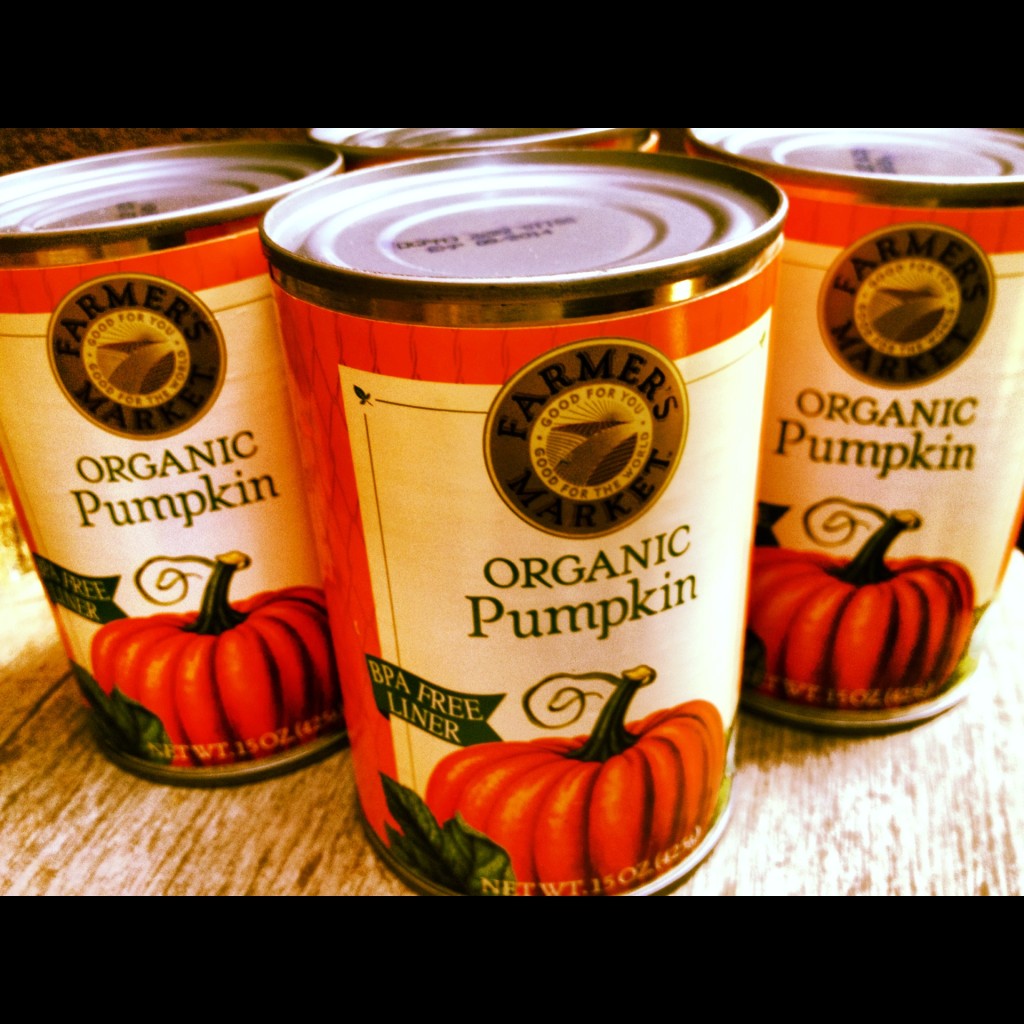 What is not to love about this recipe? A snack and treat that is great for pre -or post- workouts that is protein packed, good for you, and… SO Delicious. Low in sugar too.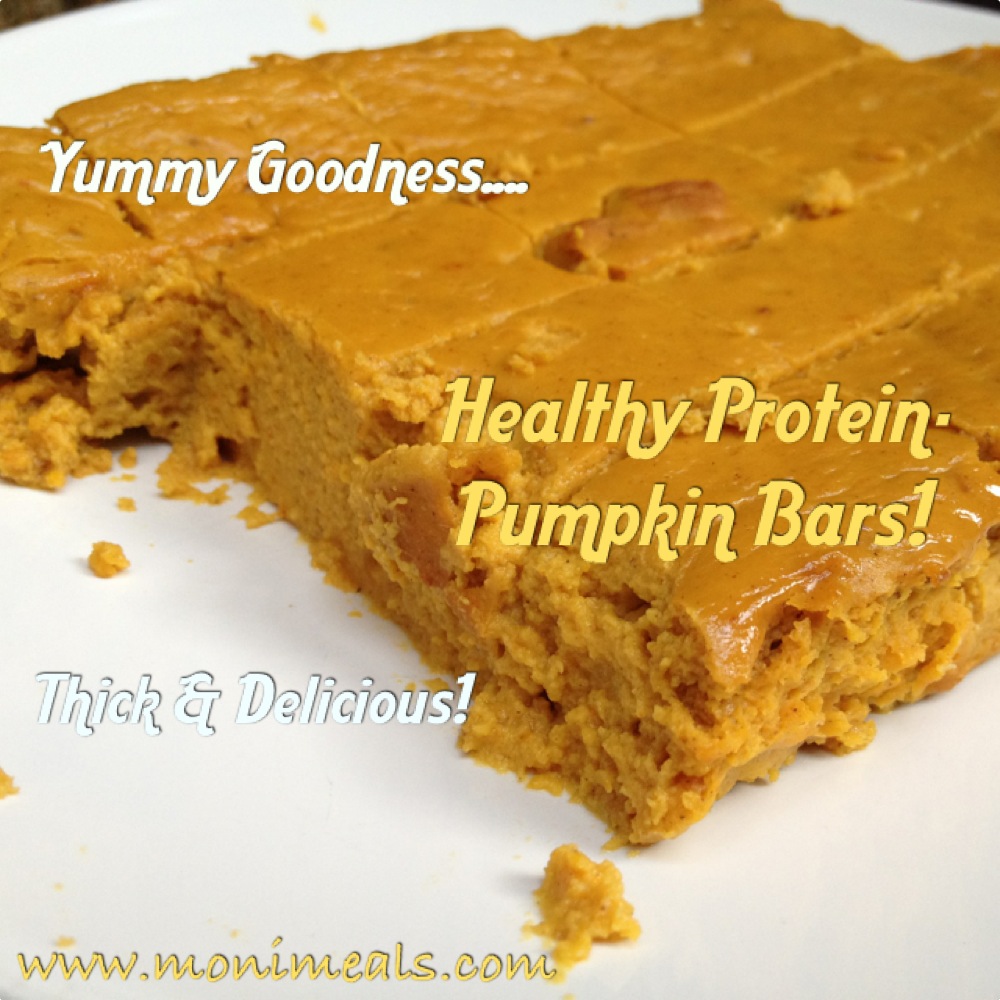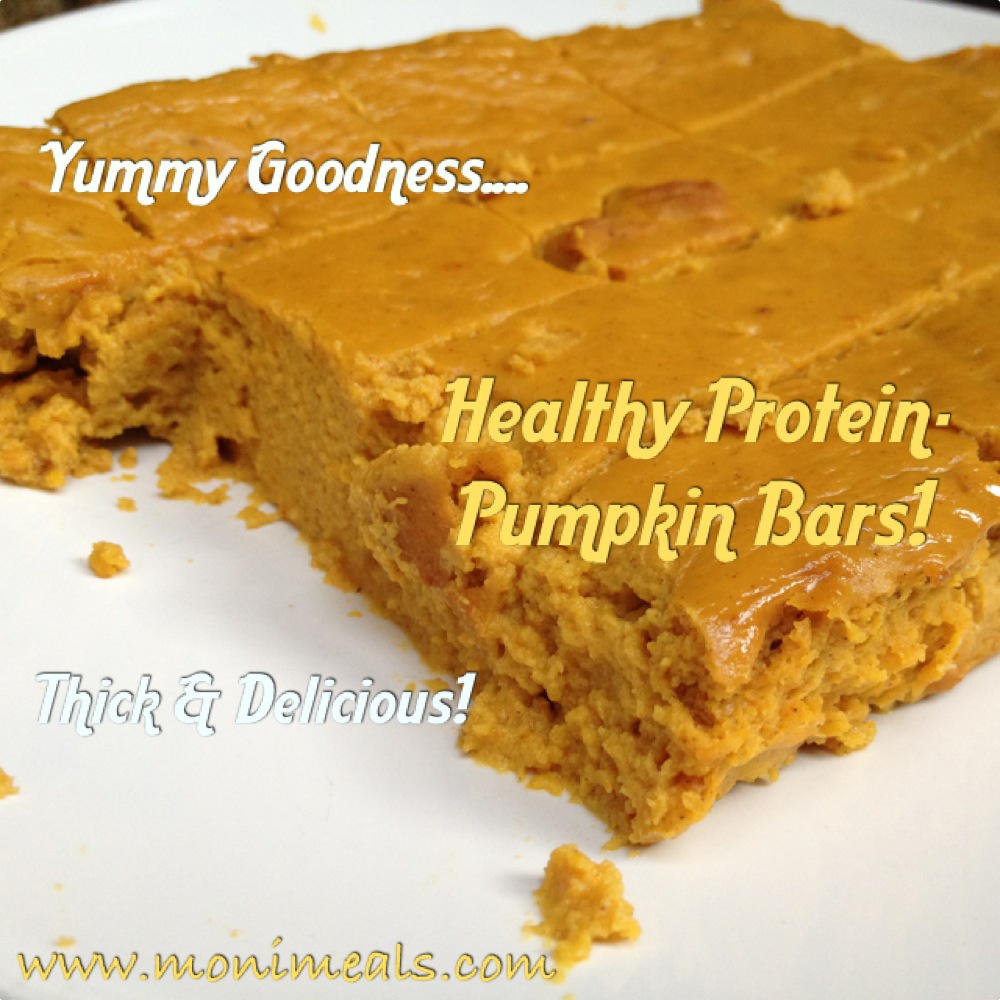 I take advantage of this time of year and any recipe I can that involves Pumpkin.  When it comes to Pumpkin Bars, I have many recipes I like but I wanted something easier.  A bar with no hassles and I wanted them to still stay HEALTHY. So here we are with this recipe.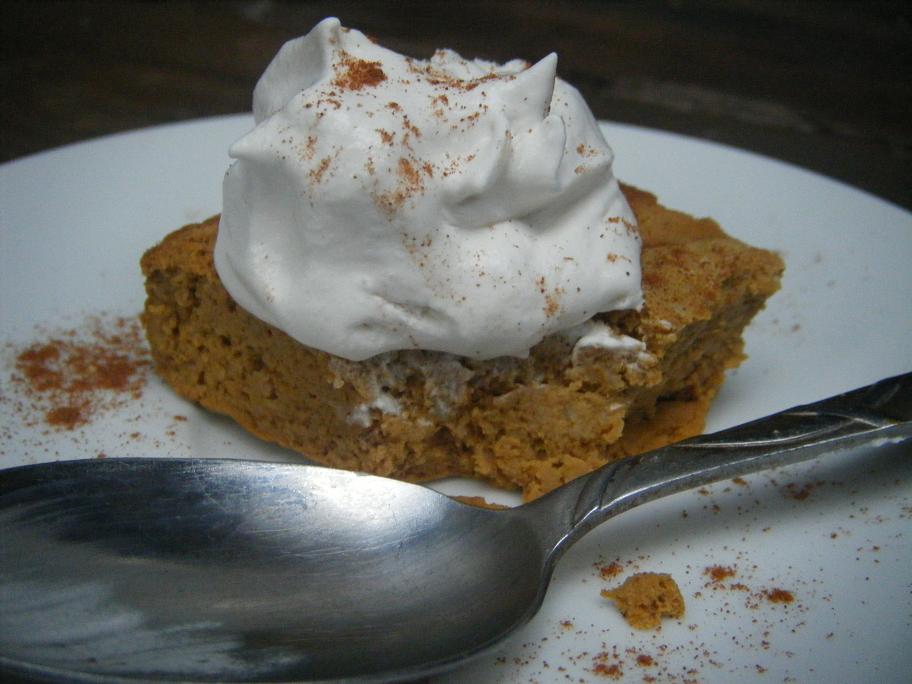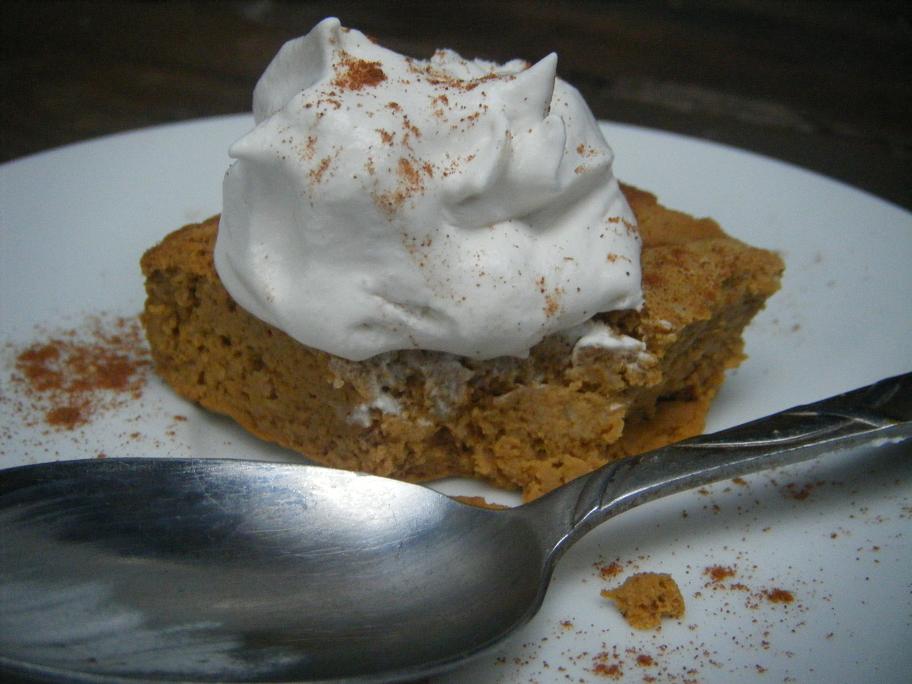 If you are not sick of pumpkin yet, then you will love these. Can make as a loaf and cut into bars or use a muffin tin and have healthy muffins for on the go!
Like this recipe? Try my Protein Cake Bars and all my Lightened-Up Treats. Also, check out A TON of all my Pumpkin recipes – you will for sure find something you like, I promise.
Many have asked the Nutritional Info. Here it is WITHOUT THE WHIPPED CREAM OR NUTS:
SERVING SIZE: 1 Serving (42.5 g) or (1 small square) Calories 58, Fat 2.8 g, Carbs 8.7 g Sodium 53 mg Protein 5.3 g Fiber 1.1 g Sugar 4.9 g.
Enjoy! Connect with Moni on Face Book, Twitter, Pinterest, and Instagram @monimealfitness  (-to get a look of my everyday eats!). Grab a recipe or two at www.monimeals.com before you head over for a quick workout at www.monicanelsonfitness.com.
EAT WELL. STAY FIT. FEEL GREAT.
Moni xx
Protein Pumpkin Bars
Description Summary
Ingredients
4 egg whites
3/4 cup Pumpkin, canned is fine
1 tsp vanilla extract
2 tbs pure maple syrup
2 tbs of coconut sugar or Stevia, or sweetner of choice
1/4 cup oat bran
2 scoops of protein powder, I use Sun Warrior-vanilla
1/2 tsp of Cinnamon
2 tsp of Pumpkin Pie Spice
1/4 tsp baking powder
1/4 cup pecans or walnuts-divided, optional
Whipped Topping, optional
Instructions
Preheat oven to 350 F.
In one bowl, mix the egg whites, pumpkin, vanilla extract, and maple syrup.
In another small bowl whisk the sweetener of choice or sugar, oat bran, protein powder, and all the spices along with the baking powder.
Now add this to the wet ingredients and stir well. I add now 2 tbs of the nuts (if using) until well incorporated.
Pour mixture into a baking loaf pan (or can use a muffin tin) coated with cooking spray. I add the last 2 tbs of nuts (if using) for the topping.
Bake about 20 min or until a tooth comes out clean. Enjoy!
Serving size:
1 Serving
Calories:
58
Fat:
2.8 g
Carbohydrates:
8.7 g
Sugar:
4.9 g
Sodium:
53 mg
Fiber:
1.1 g
Protein:
5.3 g
Notes
Description Summary