God Bless My Mom.  So there I was visiting home in Colorado on a snowboard trip last month and to see a best friend up in the mountains.  We did a lot of hard snowboarding and eating out the entire time.  So when I had the one night at my mom's house before I flew out, she came to the rescue with this recipe! She made me this amazing, very
HEALTHY, and
SO DELICIOUS
"Stoup" (soup+stew=stoup) for me.  Not only did it make me feel better....(Ahhh Nutrients,) but it also warmed up my body (
brrrr
) and my heart as well.  I changed it up just a bit and it is now a staple meal over here. So here you go...
the easiest, most affordable, and super delicious soup.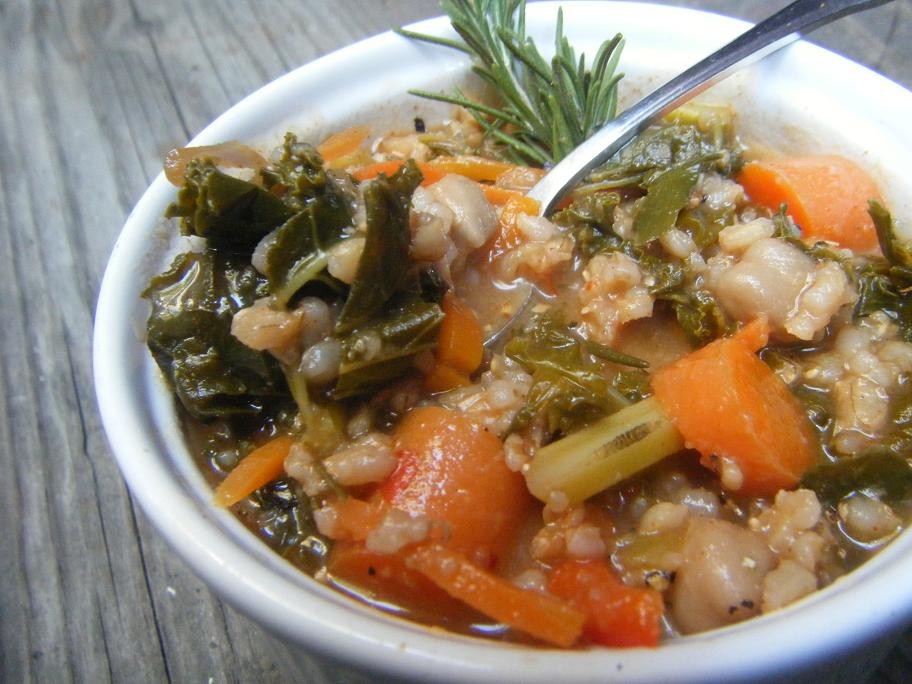 I also could  not stop there though.
 I make a Cheese and Tomato Toast to go along, and the recipe is below
...so worth it and takes maybe 5 mins.
NOTE:
My mom used white meat ground turkey but you can also use Chickpeas (or use White Beans). I like to switch it up and you can't go wrong with either. I have a very similar soup to this...my
Two-Bean Soup with Kale 
(included with my cheese and tomato toast!) Or try all my other
Soups
for even more recipes.  Enjoy~
CHEESE-TOMATO TOASTS:
6 big crackers, whole-wheat 3 plum (works best) tomatoes, sliced thinly Parmigiano-Reggiani cheese basil, finely chopped olive oil 1. Broil oven on high. 2. Place crackers on a pan, place tomatoes evenly, sprinkle with the cheese, top with basil and drizzle olive oil lightly. 3. Only takes about 3 mins and DONE! If you want to learn even more about Kale - read this great
article!