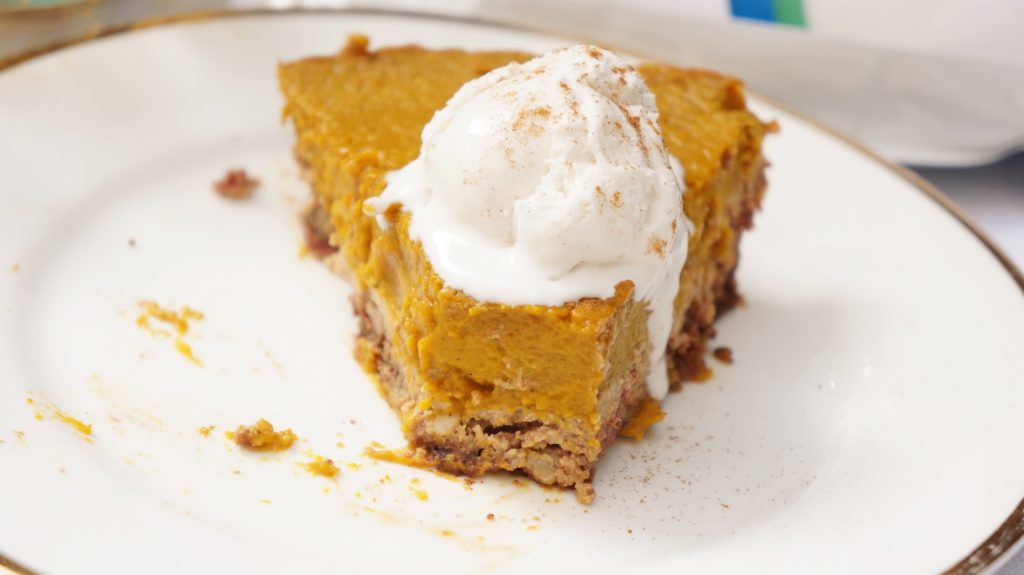 One word. SATISFACTION.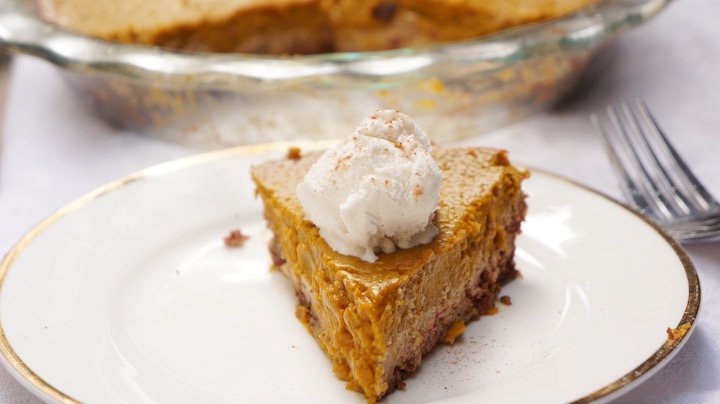 Second word. DELICIOUS.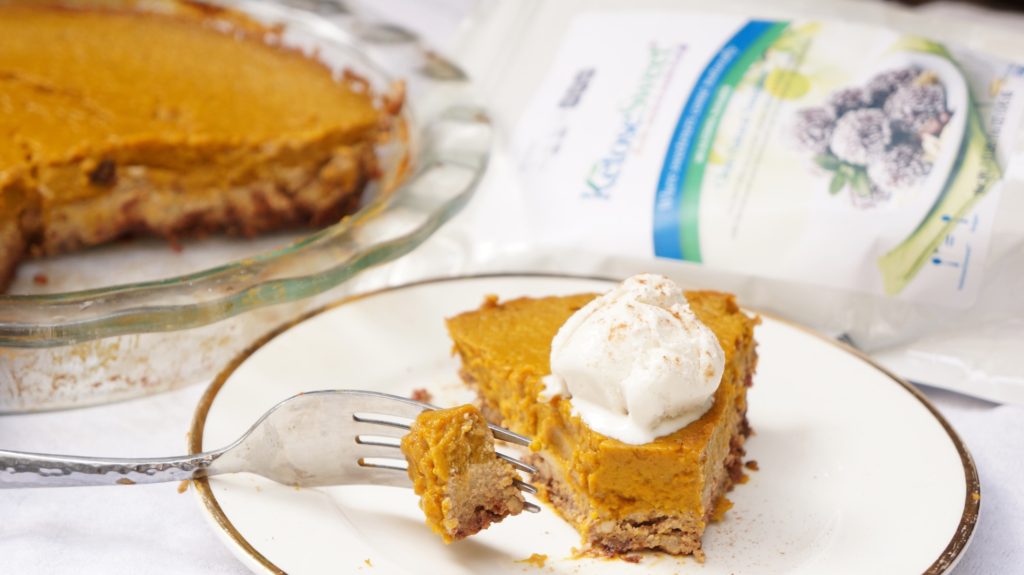 Third word. DOWN TO EVERY LAST BITE!
It's not Thanksgiving (or Fall) without it. I'm talking about Pumpkin Pie but today… we are talking a low sugar pumpkin pie that will blow your socks off. This a very easy recipe to follow. As a matter of fact, my husband participated and said "wow, this is easy, if I can do this – anyone can!"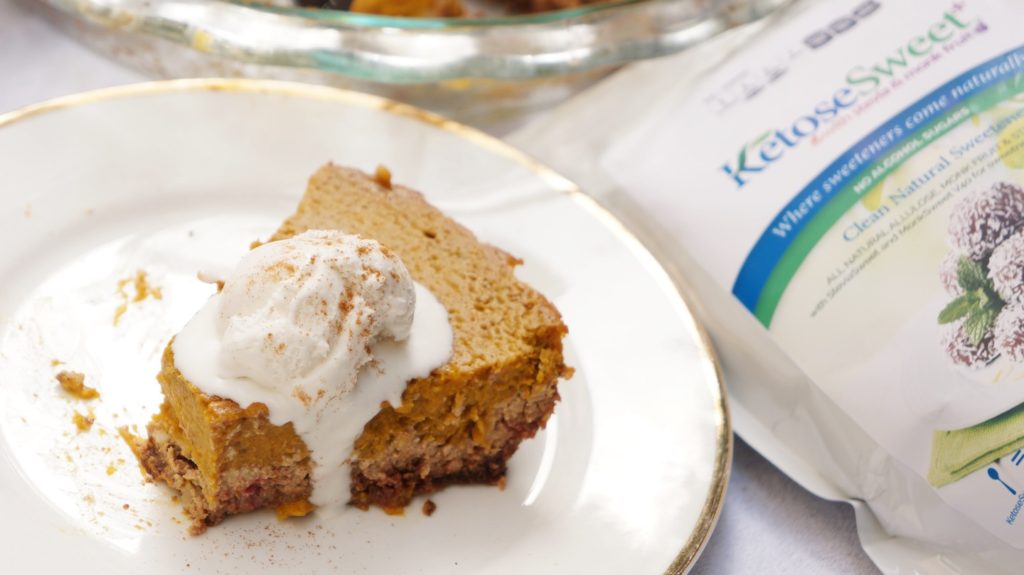 Low In Sugar. Dairy-Free. Gluten-Free. Grain-Free. Paleo Friendly… and EASY!!! 
The filling is so perfect and the best part… LOW in sugar. I use KetoseSweet from Steviva just to give it a light sweetness that is not over the top. KetoseSweet+ has allulose, a rare natural sugar found in maple syrup, figs and raisins and is a safe, non-caloric, non-glycemic sweetener. With just 5% of the calories of regular sugar, it delivers familiar taste and texture without affecting blood sugar levels. Free of strange aftertaste, bitterness, and potential health concerns of artificial sweeteners, KetoseSweet+ Powder doesn't impact blood sugar levels. I usually can't stand an overly sweetened pumpkin pie.  So no worries with this awesome recipe.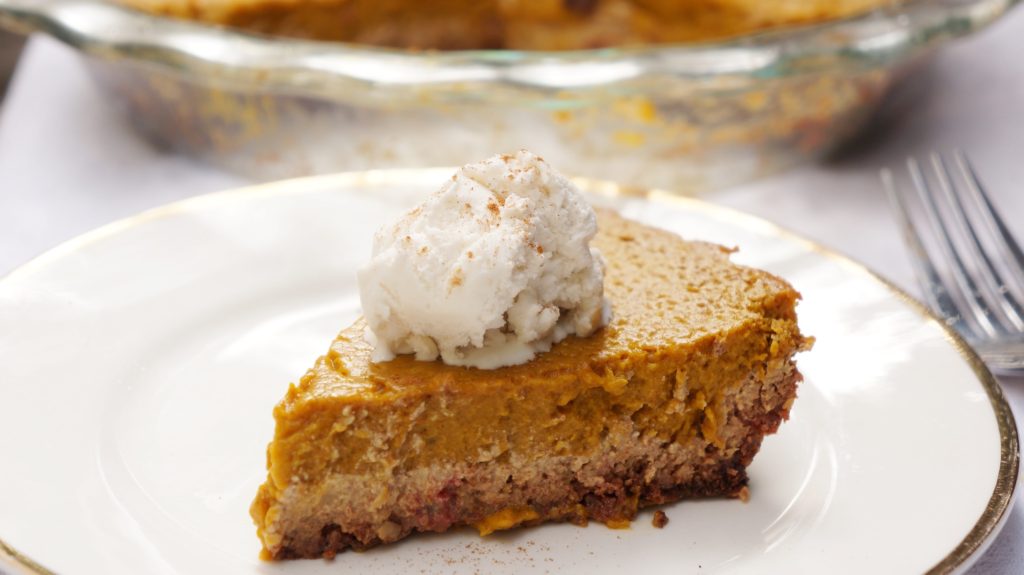 Also this pie is amazing the next day and if you are anything like me then you'll love it for breakfast too.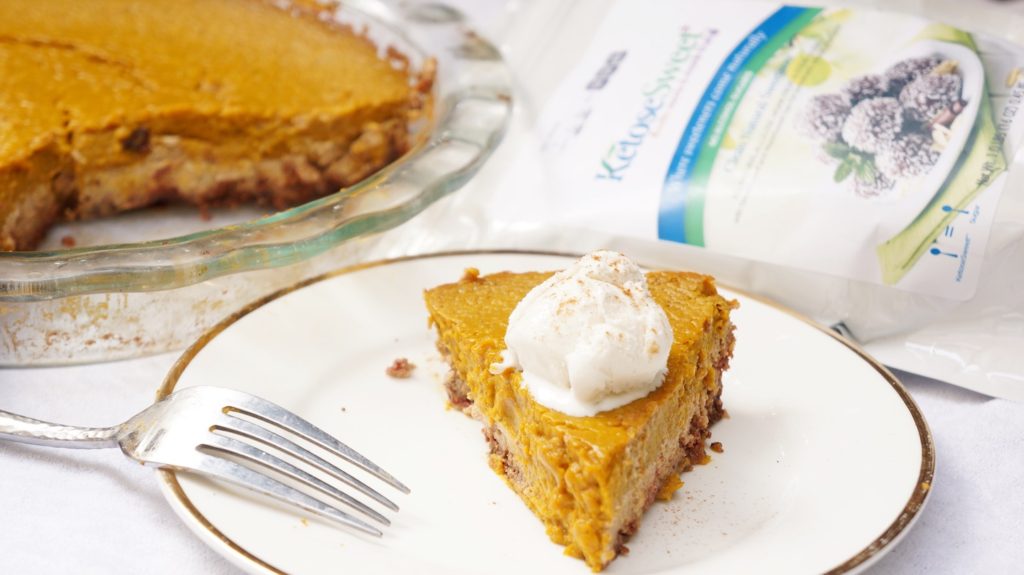 But let's not forget about this "4 ingredient" crust! OH MY. The walnuts add such a great taste and texture.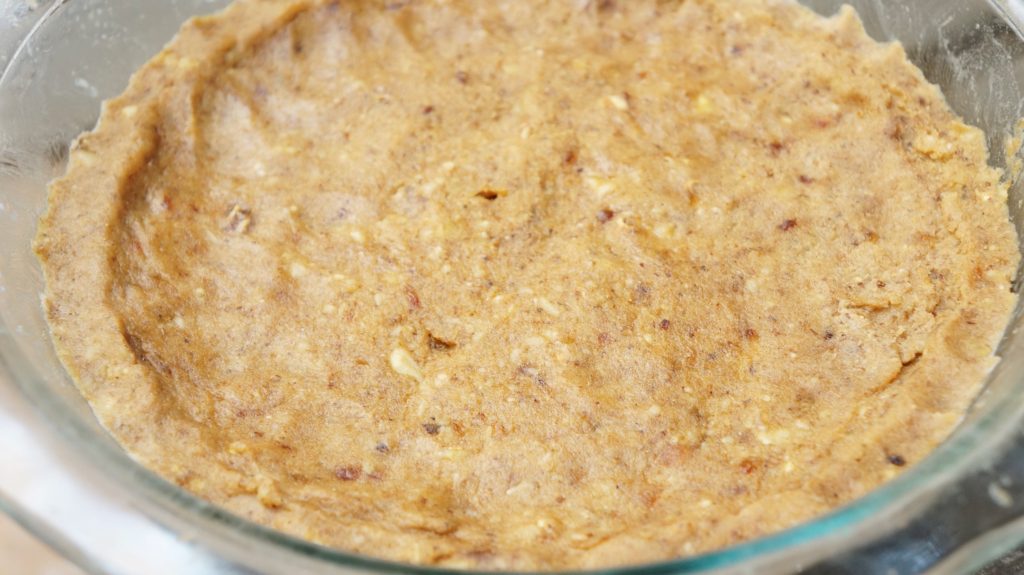 Yes…this crust is only four ingredients and absolutely DELICIOUS! It has them all going "hmmm… what is that?!"
SOME RECIPE NOTES:
Start with 1/2 cup almond milk and work your way up just to make sure you get the right consistency.
Also if your crust does not get sticky, just try adding a few more dates for the right texture.
Don't forget your favorite dollop of whipped topping (optional).
Make sure to check out Steviva and follow them for recipes and tips on Facebook, Twitter, Instagram and Pinterest!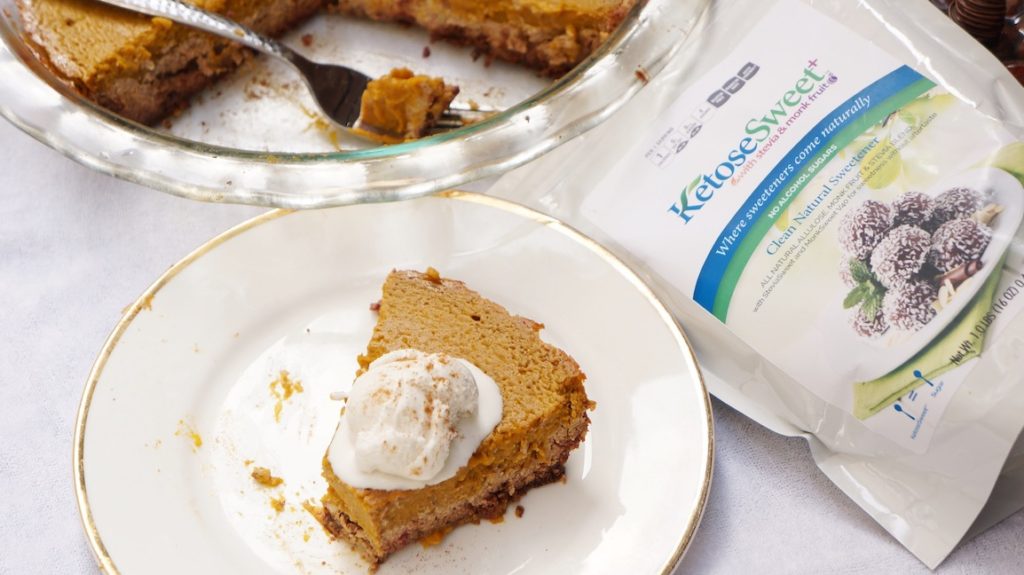 Enjoy!
Follow Moni to connect on Face Book, Twitter, Pinterest, and Instagram (-to get a look of my everyday eats!)
EAT WELL. STAY FIT. FEEL GREAT.
xx