You know how much I look forward to a yummy but also healthy breakfast. I created this awesome and very easy recipe that is a great breakfast, or snack, or on-the-go treat anytime of day. Kind was awesome enough to send my a very generous goody box of all sorts of delicious snacks. These snacks are only packed with real, clean, and delicious ingredients. So I made an awesome (and very easy) recipe of course.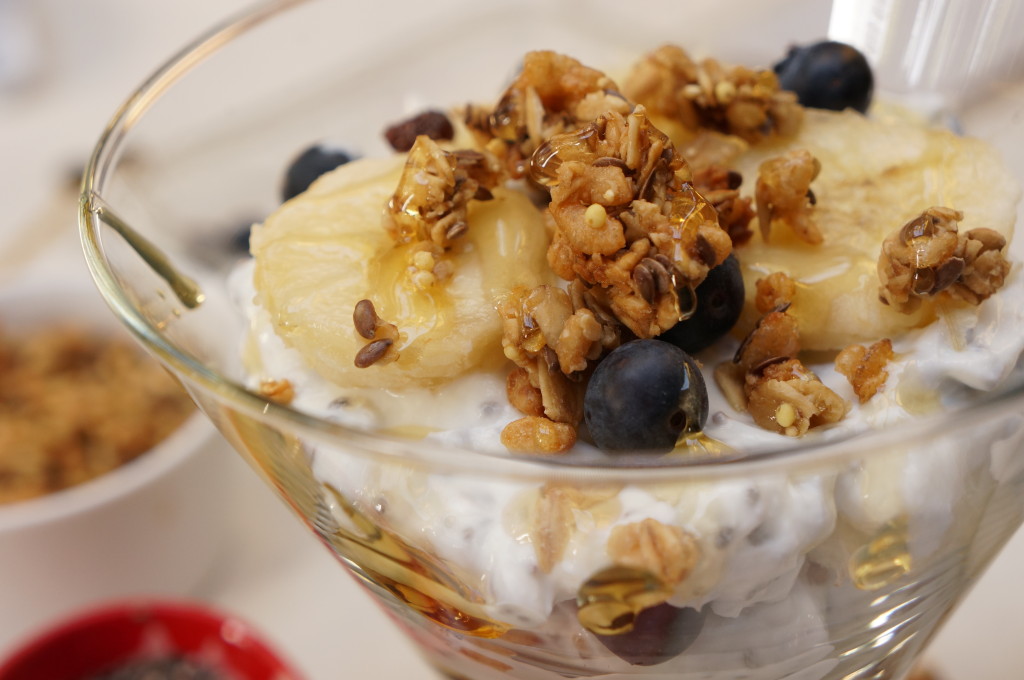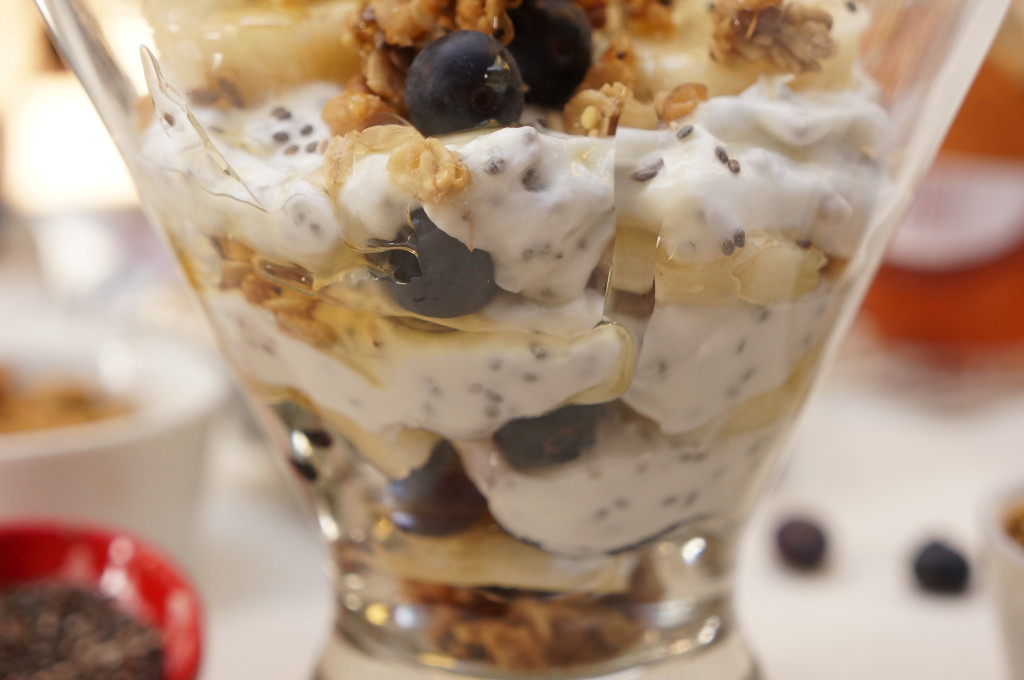 Not only do you get a ton of protein (to keep you full for hours) but it is also packed with fiber and chia seeds. The granola I use alone is loaded with flavor and other amazing ingredients. It is really, really good too.
A Low-Sugar, Low-Fat Very Indulgent Yogurt Parfait. Real and Simple Ingredients.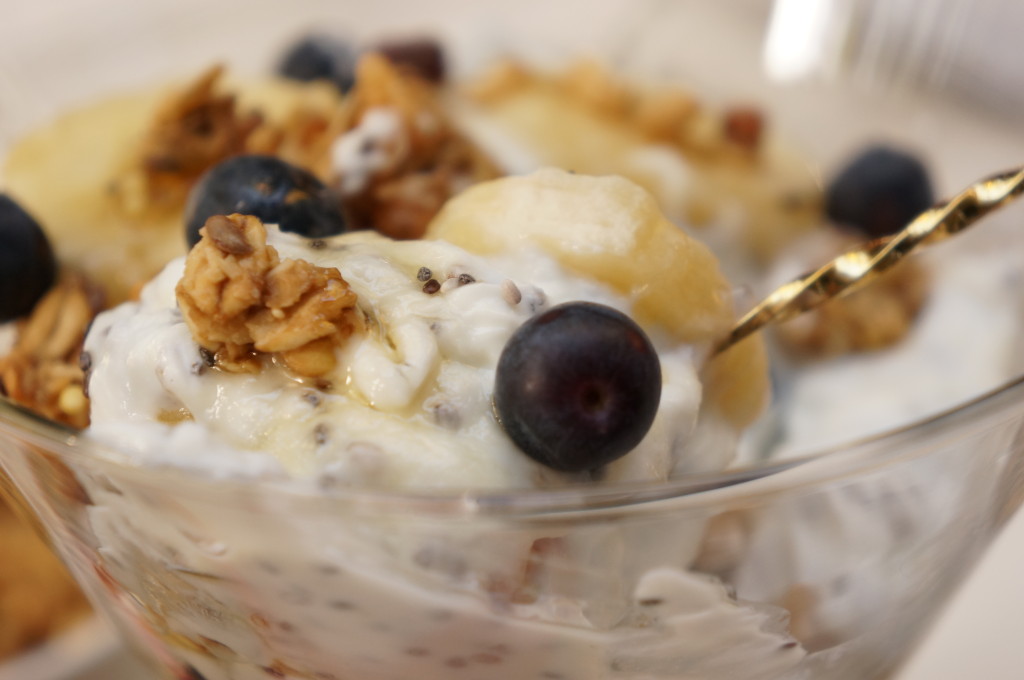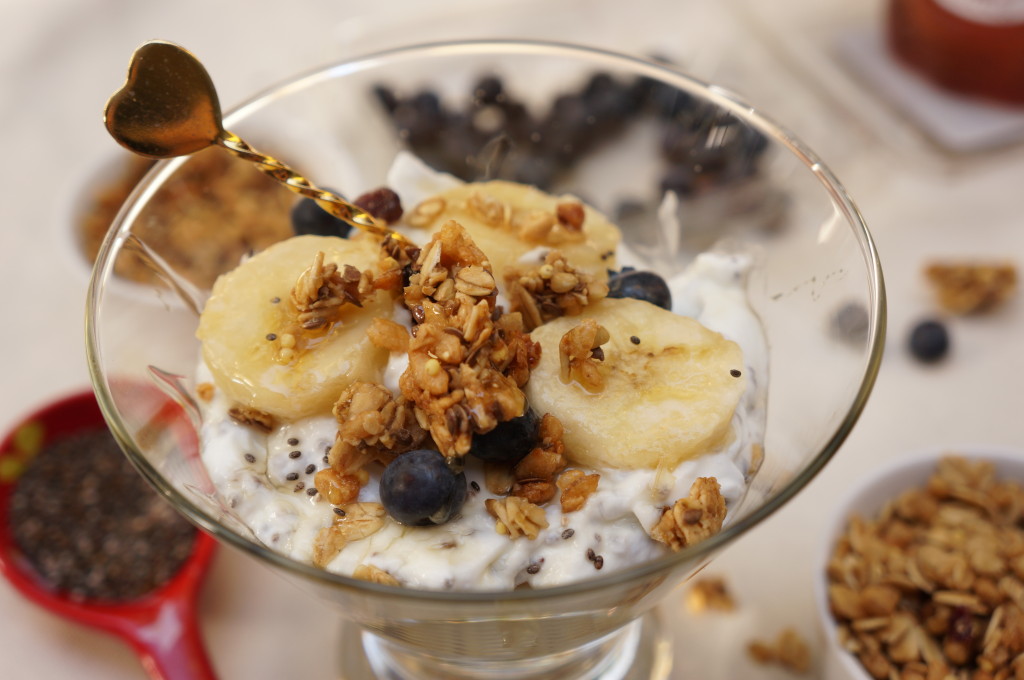 Why I love KIND Grains Clusters is simple. It's made from 100% including amaranth, quinoa, oats, millet and buckwheat. Their unique cluster form allows you to enjoy them as a snack, over yogurt or with milk. Each serving provides one-third if your daily whole grains needs. It is SO hard to find a granola that has it all – so I am a fan for life!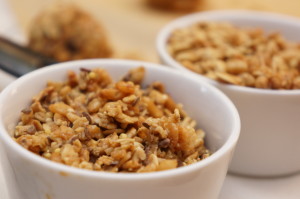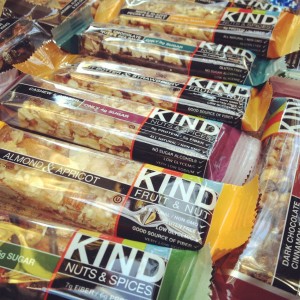 KIND Bars are as equally as awesome too made with with ingredients you can see & pronounce, like nuts, fruits, honey and spices. My favorite is Peanut Butter Chocolate and Dark Chocolate with Sea Salt. Sounds delish right? Trust me, it is and only 5 grams of sugar! Hard to beat that.
I do not know about you but I don't do deprivation. Instead I outsmart my cravings so instead of eating a very big parfait out at a coffee joint that is LOADED with sugar, loaded with chemicals, and a "preservative yogurt treat," I whip this up in 5 minutes tops.
You can add in any fruit you fancy or what is in-season. I love the combo of blueberries (smile!) and banana. Flax seeds or raw almonds instead of chia seeds works great too. You could also add a fancy drizzle of a good quality raw honey. If you prefer you can also use pure maple syrup or agave syrup too. I love how this recipe is kid-friendly too and a great snack after school. Great the next day too – so you could make a few of these.
Kid-friendly, great for on-the-go, a very healthy breakfast, and perfect fuel for workouts. An indulgent weekend treat too that is actually good for you. 
Love this recipe? Then for sure try my Super Granola, My Double Protein Yogurt with Chocolate Chips, and my Greek Yogurt Parfait with Brown Rice, Nuts, and Fruit, and all my Granola Recipes.
Enjoy!